Witness the sharpshooting skills of Hawkeye as he gracefully exits the Avengers and sets his sights on local Targets. Get ready, Marvel fans, because Funko is about to drop their new Hawkeye with Comic Cover Funko Pop!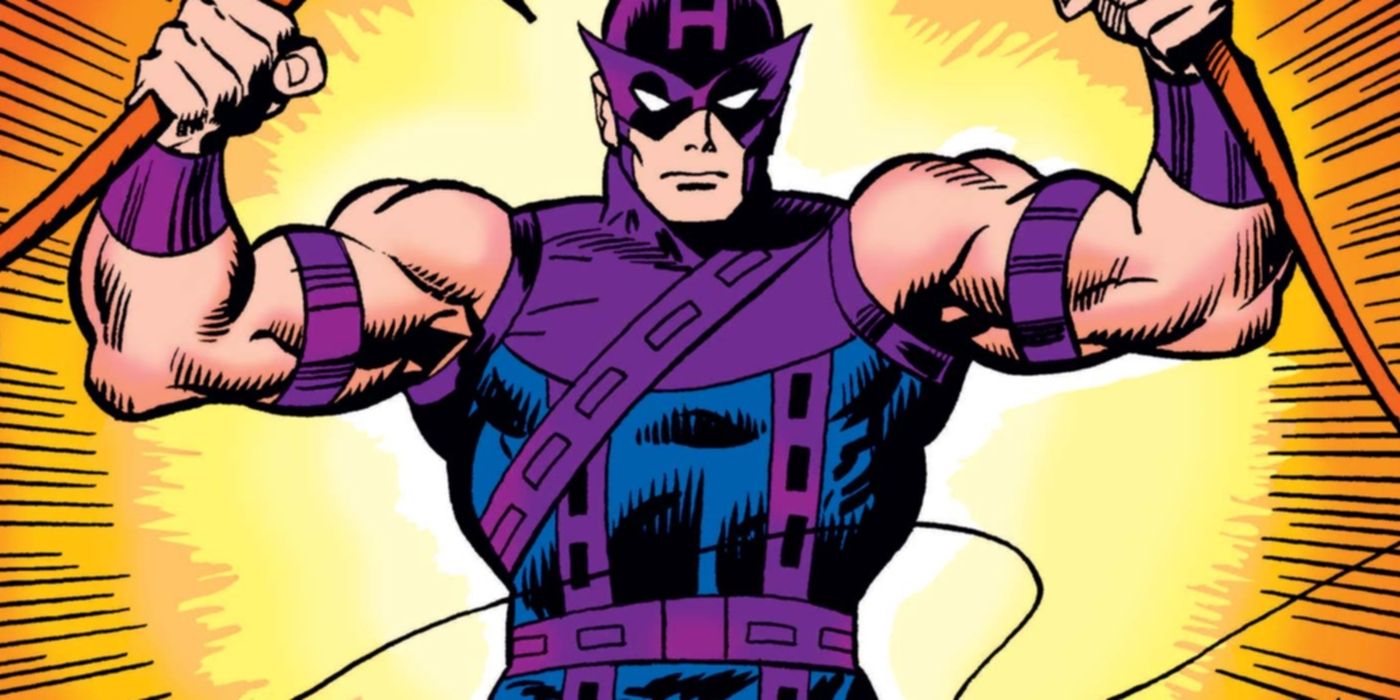 This new Pop Comic Cover figure will surely be a must-have for any Marvel collector. Relive the glory days of the Avengers with this stunning collectible! In the same vein, as last month's retro Iron Man and Captain America figures, this piece pays tribute to a beloved hero who has defied all odds to become a true legend. Don't miss out on the chance to own a piece of comic book history! Discover the legendary origins of Hawkeye, the sharpshooting superhero who debuted in Tales of Suspense in 1964. With his official introduction to readers in 1969, Clint Barton quickly became a beloved member of the Avengers team and has remained a staple of the comic book franchise ever since.
Learn about the captivating journey of a character who started as a villain but ultimately transformed into the beloved hero we all admire today. Experience the iconic portrayal of Jeremy Renner as he brings to life a character who, despite lacking the powers of his colleagues, becomes a key member of the team through his unwavering dedication to saving people in need and valuable insights.
Join the ranks of moviegoers who have been captivated by this unforgettable performance. Experience the thrilling solo adventure of Renner in the Hawkeye miniseries as he embarks on a new journey after the events of Avengers: Endgame. Joining forces with the talented Hailee Steinfeld as Kate Bishop, the duo sets out to tackle new challenges and overcome obstacles together. 
Hawkeye With Comic Cover Funko Pop Characteristics:
Behold Hawkeye, standing tall and unwavering, his broken bow held high as he dons his iconic costume and mask. With steely determination, he prepares to depart from the ranks of the mighty Avengers. Experience the explosive moment when the hero reaches his breaking point with the team, as captured in the original cover art. The shock on the faces of Captain America, Iron Man, Black Panther, and the Scarlet Witch is palpable.
Experience a pivotal moment in the future of your favorite superhero team, brought to life through the brilliant illustrations of Marvel veteran Don Heck – the co-creator of Hawkeye and other beloved heroes. This captivating story, by Steve Englehart will leave you on the edge of your seat. Experience the ultimate protection for your Hawkeye Comic Cover figure with its 7-inch wide, 10.75-inch tall, and 3.25-inch deep case. The figure stands at an impressive 3.9 inches tall, ready to take on any challenge. 
Related Articles: