We've been collecting coins for years and found that the best way to keep track of your collection is with a coin album.
Coin albums are great for organizing your collection and making it easy to find the next item you need.
In this guide, we'll review some of our favorite coin albums and their pros and cons, so you can find one that fits your needs.
Coin Collecting Album for British Coins
The Great British Coin Hunt 2018 A to Z 10p Collection Album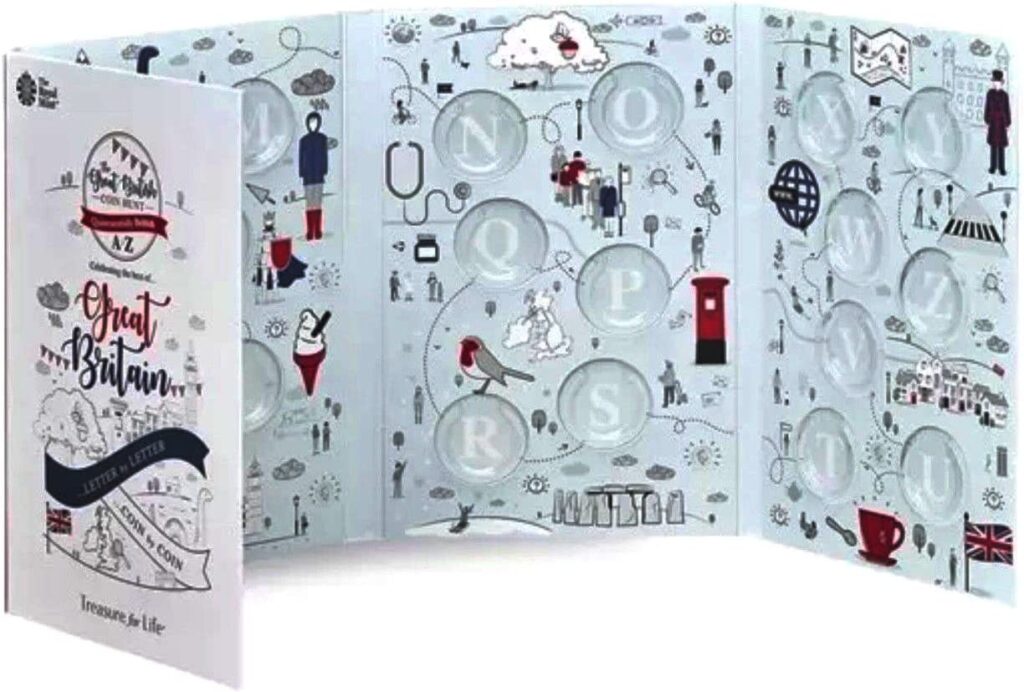 This is an album made for 10p coins. The Royal Mint's first A to Z coin hunt celebrates all things British.
So come and celebrate with us everything that makes Britain so great! 26 coins and 26 letters, all featuring a Great British icon for you to collect and keep.
The Quintessentially British A to Z collector album has been created specifically for you to collect and store all 26 Uncirculated 10p coins in series.
"My daughter love this perfect to display all her special coins."
Lighthouse Coin Album NUMIS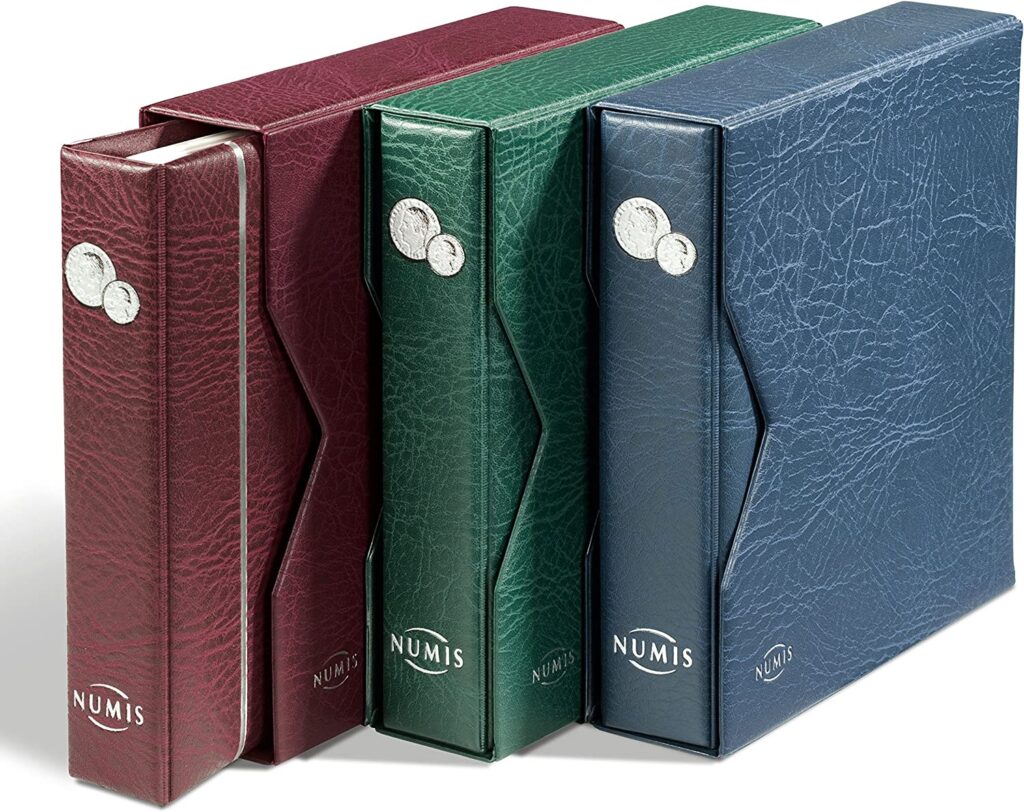 The Lighthouse Coin Album by Numis is a high-quality album with five sleeves, five white intermediate layers, and a leather cover, making it more eye-catching and elegant.
In addition, this album features a D-ring mechanism and offers enough space for additional coin sleeves.
It stores coins safely and attractively using the protective case and slip pockets.
Since 1997, they have produced high-quality accessories for coins, stamps, and other collectibles for beginners and advanced collectors.
"Very good quality album, both the album itself and the rings."

Maria Navarro Pérez
WS Fifty Pence Coin Hunt Album Folder 1997 – 2022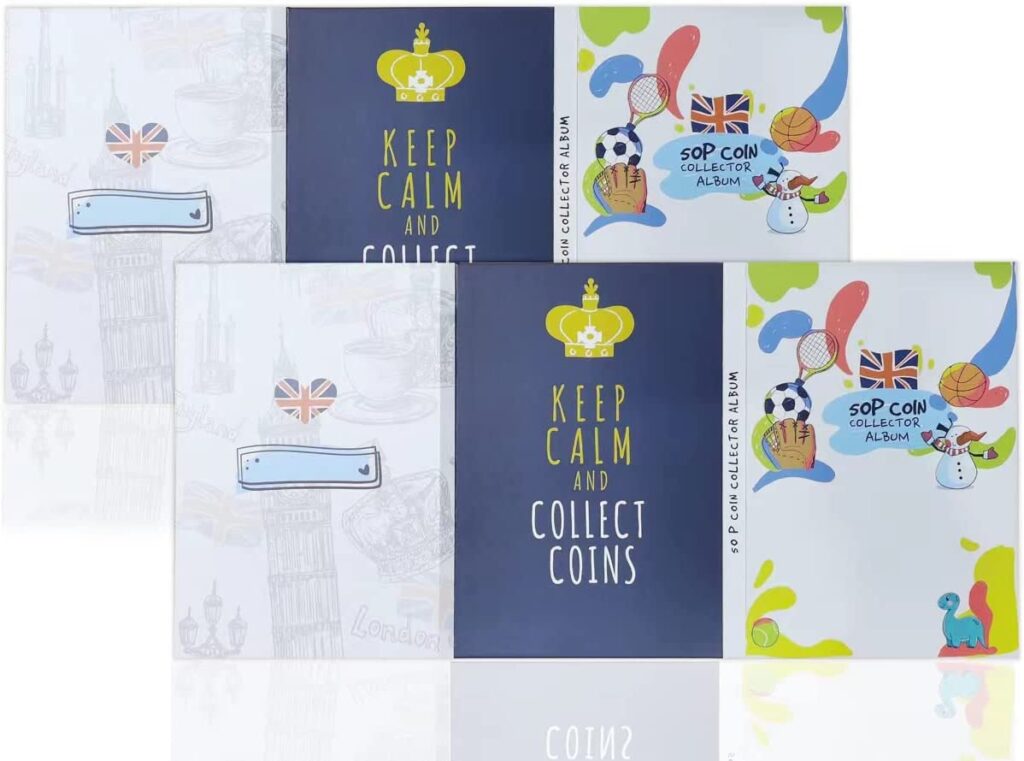 The 50p Fifty Pence Coin Hunt Album Folder 1997 – 2022 is an album for the United Kingdom's 50 pence coins.
The album holds up coins and has a slipcase with the title and coin number, plus a window to display the first coin.
It also has a pocket for storing the last coin and another for storing the album.
"I'm very pleased with the quality of this coin album, they even fixed the Mrs. Tittlemouse year and it now reads 2018. The only issue I seem to have is I can't find a place for two 50p coins from 2011. Everything else is just great."

Dani
Uncle Paul Coin Collection Album with Slipcase Set
A binder with a slipcase that includes 12 pocket pages for your British coins!
It is suitable for collecting coins, bank notes, and other collectibles.
It has a leather cover for a more elegant look and is suitable for most coins!
"Absolutely everything in this product is excellent!"

Carlos Policarpo Jr
Coin Album M in Slipcase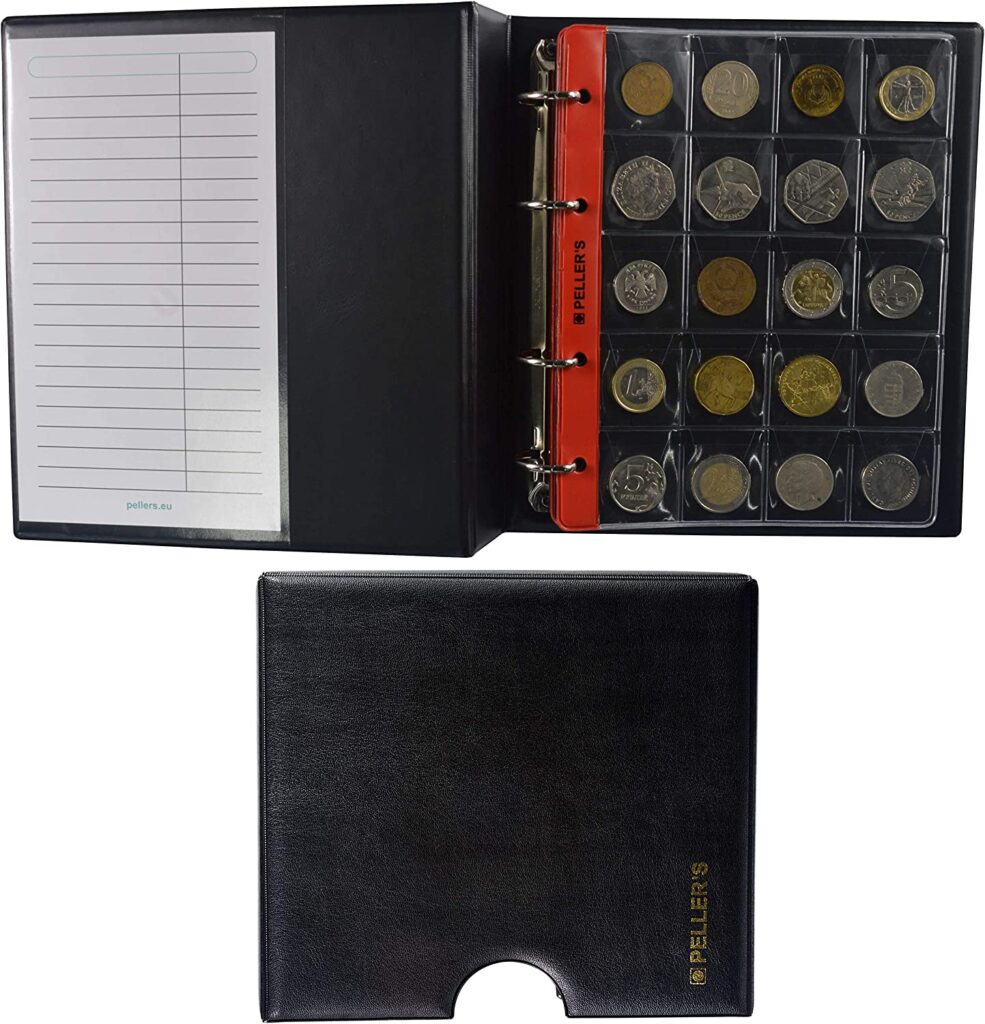 This album includes five pages with 20 pockets on each page!
It also includes a high-quality black plastic ten interleaves and slipcase, ideal for different coin sizes, from pounds, pence coins, euro, etc.
"I bought this as a gift for a collector and he loves it. Just the job for displaying different size coins and practical as pages can be added as the collection expands. You also can choose what size pages you want to fit the coins you collect."

Angie
ALLPRIMO 260 Pieces Coin Album Pocket Album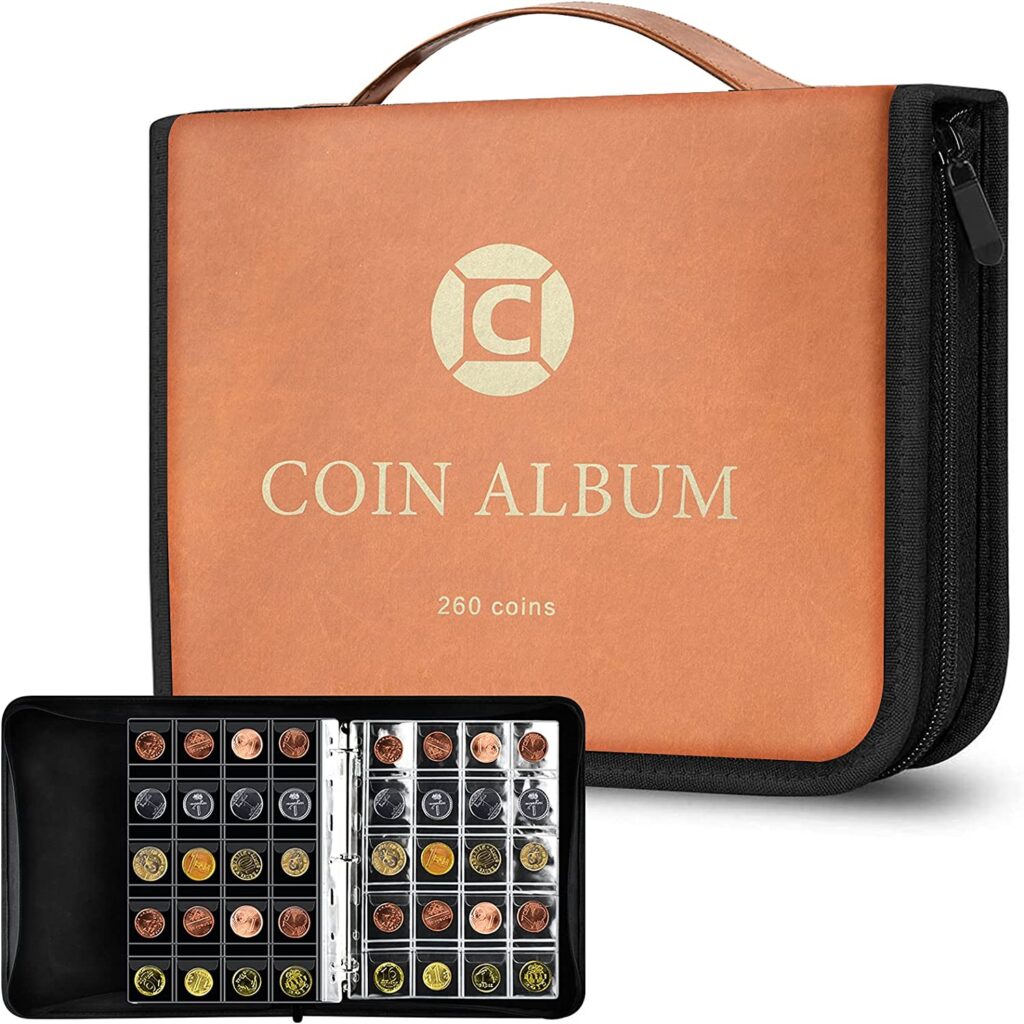 A 260-pocket coin collection book is great for people who have a vast collection of coins! This holder has 13 plastic sleeves with 20 coins on each sleeve.
It has a convenient coin holder handle for people who like to travel and take their collection.
It also has a 360-degree zip to prevent coins from loosening and shaking.
"Quality 1a everything you need!"

Maximilian Wach
Pocket Album for 96 Pressed Pennies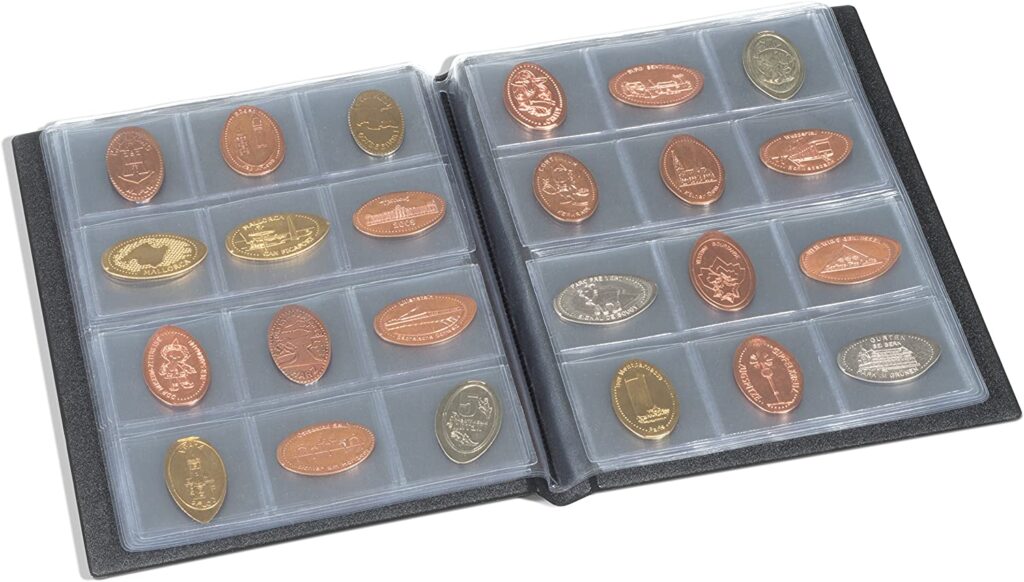 Elongated coins soon became known as souvenir coins or pressed pennies.
Since then, many tourist attractions worldwide have used these vending machines to make souvenir coins.
This pocket album holds 96 pressed pennies and is ideal for taking on trips thanks to its handy size.
This will enable you to create a wonderful travel diary full of memories over the years.
"The sides consist of 2 compartments, each with a sheet of 6 pockets. The sheets with the pockets can be easily pulled out of the large pockets and filled. By pushing back into the large pockets, the coins cannot fall out of the small pockets. This technique allows you to fill the album very quickly. The album exactly meets my expectations."

Mona
Coin Collectors Collecting Album 60 Coin Holder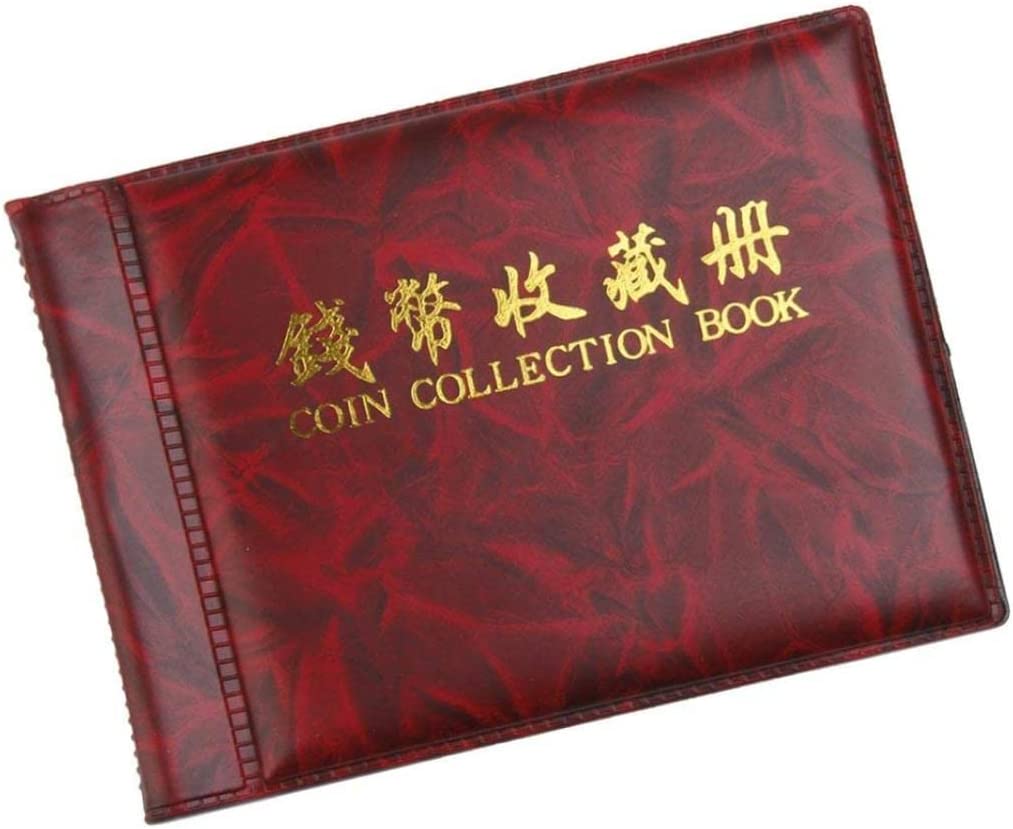 A coin album made for people who are starting their coin collection!
This album can hold up to 60 coins. It's also affordable and has a hard cover to protect your coins.
This album is undoubtedly a good investment if you're starting your collection and don't want to buy an expensive album for your small collection.
PELLER'S Collectors Album for 120 Coins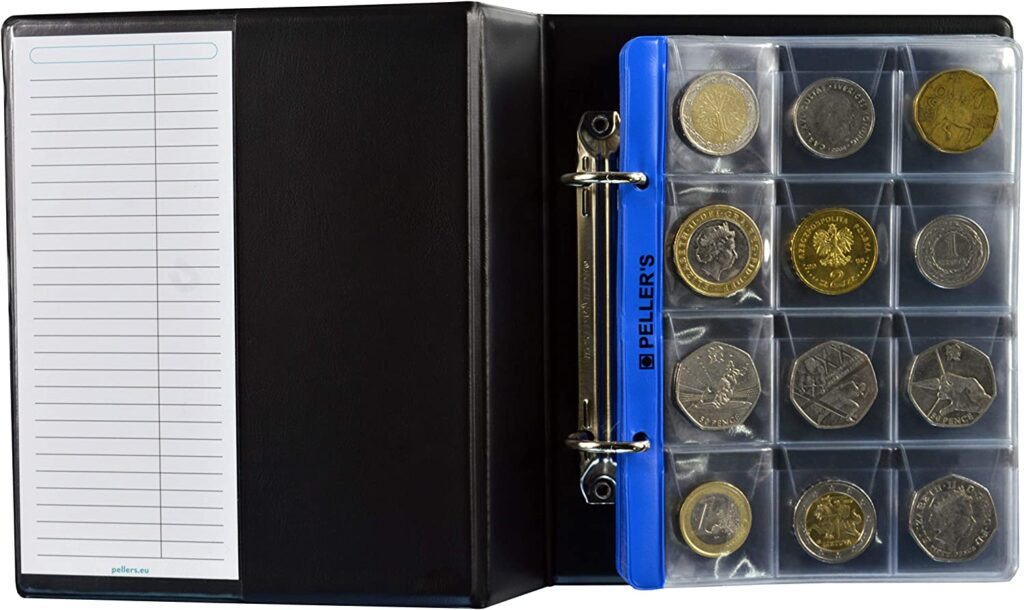 The Peller's Collectors Album for 120 Coins is one of the best choices for your coin collection.
It comes with a sturdy construction and holds up to 120 coins.
In addition, it is an innovative design that offers maximum protection with minimum effort.
The coin album includes an elliptical shape tray, making it easier to organize the coins neatly.
The album also features two metal clips that hold each coin firmly in place during handling or when transported from one place to another, ensuring that none of your precious British coins get lost or damaged during transit!
"I've collected 2 euro coins which have unusual designs on them it is perfect for showing them off"

Declan Mahon
Before you go…
We hope this article has given you ideas on which coin album to use. After that, it's up to you which coin album fits your needs. Just remember, always enjoy your coin collection! Happy Collecting!
Check out my next article: "Top 5 Best Coin Albums of 2022: A Review"
Related Articles: