Did you know that silver coins are a great option if you're considering investing your money?
I know it can be overwhelming with all the different types of coins available.
It isn't easy to figure out where to begin. That is why I wanted to share this list of the top 20 foreign silver coins available today.
Foreign Silver Coin List:
Part I:
Chinese Silver Panda Coins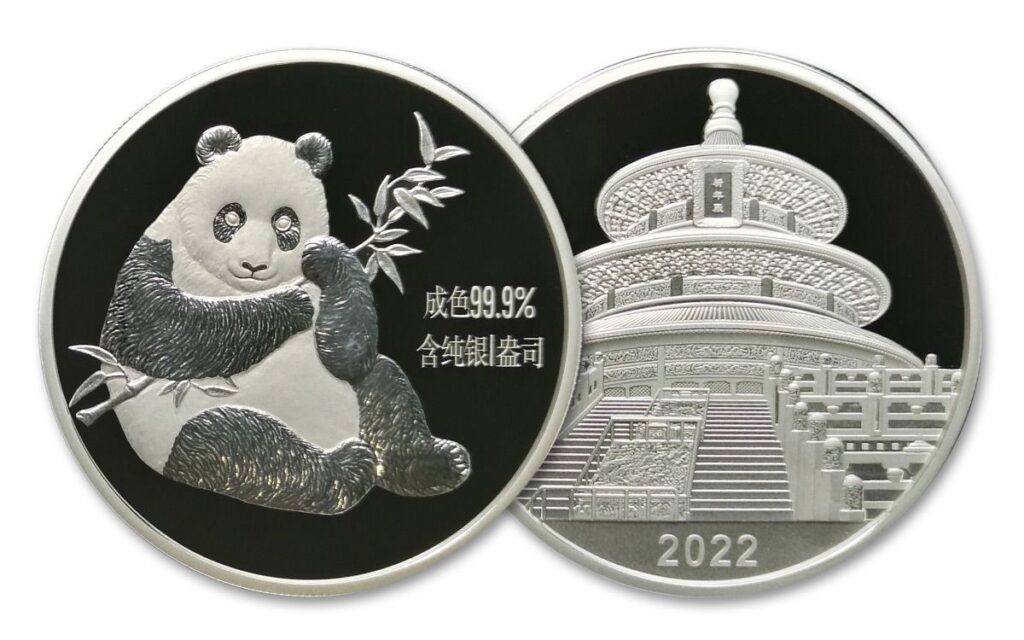 The Chinese Silver Panda Coin could be the perfect option if you are searching for a foreign silver coin.
For me, this is one of the most beautiful silver coins today because it features a panda!
The Chinese Silver Panda Coin is an official silver coin of China that was first minted in 1982. The People's Republic of China produces it.
Australian Silver Kangaroo Coin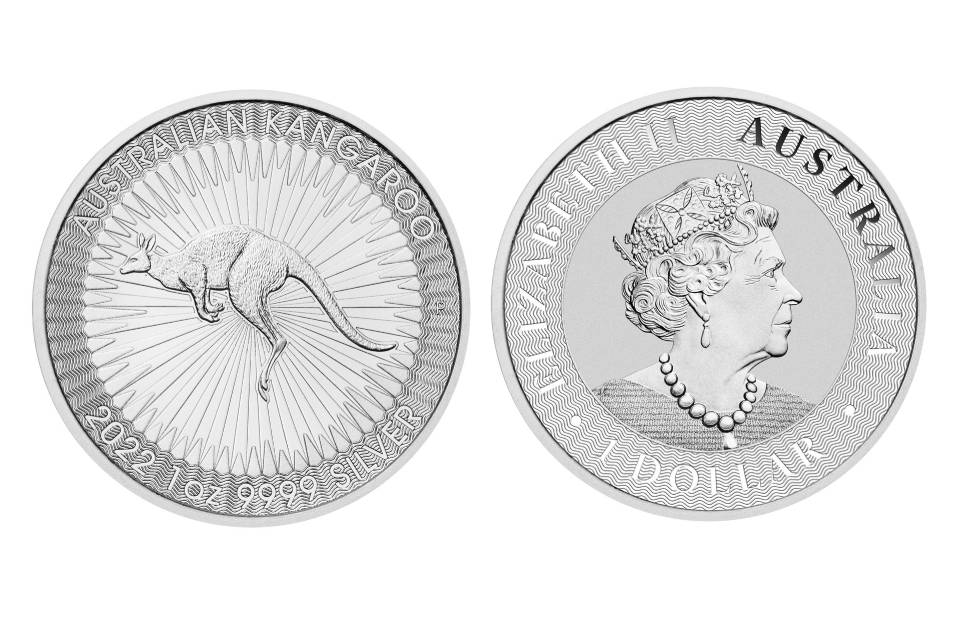 Introducing the exquisite Australian Silver Kangaroo Coin – a stunning bullion coin series exclusively issued by the esteemed Perth Mint.
Experience the timeless allure of our exquisitely crafted coins, minted with precision since 2016 and produced annually.
Experience the beauty of Australia's iconic kangaroo with its exquisitely designed coin.
The coin is a true masterpiece featuring the beloved marsupial. Experience the exquisite craftsmanship of the coin, featuring a beautifully inscribed name and weight on one side and a face value on the other.
Mexican Silver Libertad Coin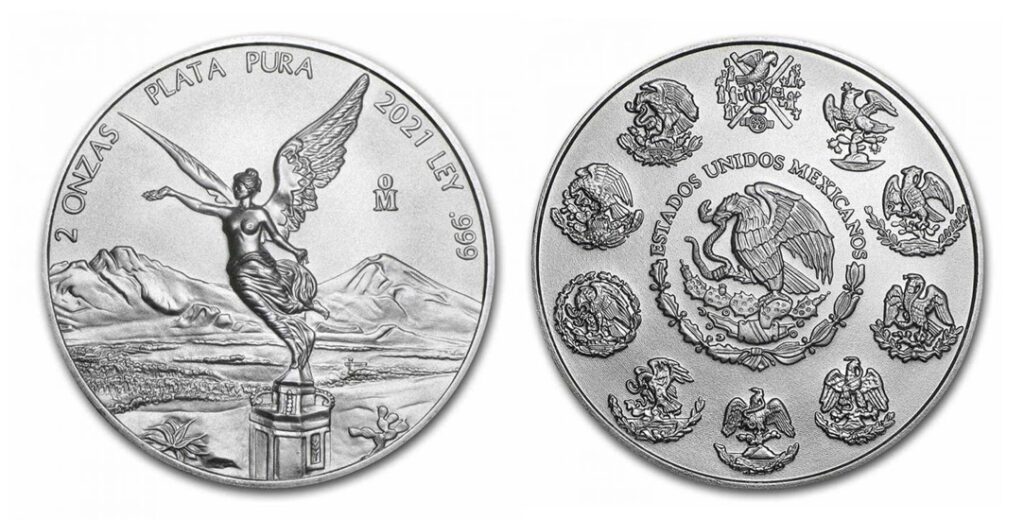 Discover the fascinating history behind this coin, even if it's new to you. Introducing the exquisite Mexican Silver Libertad Coin, crafted from .999 fine silver and boasting a face value of 1 Peso.
This stunning coin has been in circulation since 1982 and continues to captivate collectors and investors alike.
Since 1982, the creation of these coins has been entrusted to the skilled artisans of the renowned Mexican Mint.
Austrian Silver Philharmonic Coin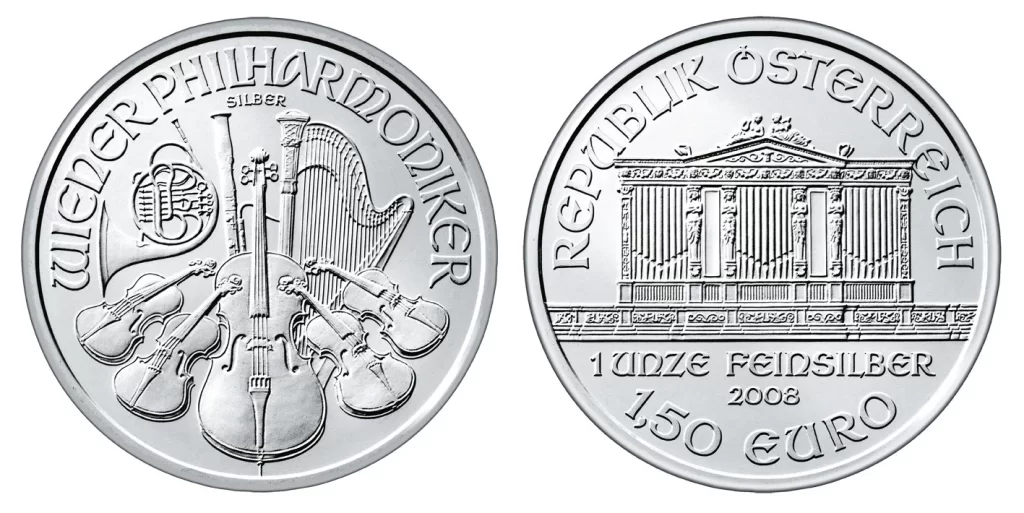 Have you seen Austria's Silver Philharmonic coin? It's a stunning tribute to one of the world's most famous musicals.
The obverse of this thing shows an Austrian conductor waving his baton and gesturing toward the orchestra members.
At the same time, on the other side, there's a silhouette of two violins and two cellos playing together.
You can easily tell which year your coin was made because both sides are stamped with mintmarks from different years.
British Silver Britannia Coin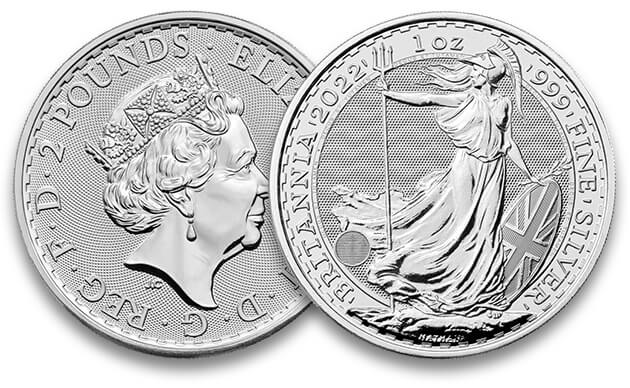 The next one on our list is one of my favorites! The Britannia silver coin is an annual bullion coin the British Royal Mint issued.
The object in question showcases the representation of Britannia, the female embodiment of Great Britain. She stands on rugged rocks overlooking the sea, dressed in classical attire, complete with a helmet, spear, and shield.
In the distance, an island emerges from the waves. On the reverse side is a depiction of a trident and shield. Coins are available in various sizes.
Somalian Silver Elephant Coins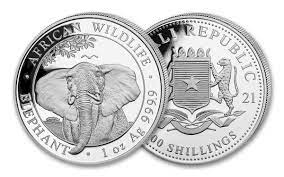 The coins produced in Somalia are not recognized as legal tender, despite being issued by the government.
The coins in question are designed to function as bullion, denoting their elevated level of purity and capacity to serve as a means of exchange or store of value.
The dimensions and mass of these coins resemble those of other silver bullion items, such as the American Silver Eagles or Canadian Maple Leafs.
Even if this coin is not legal tender, in my opinion, this is still one of the coolest silver coins to be released!
Chinese Silver Chibi Panda Coins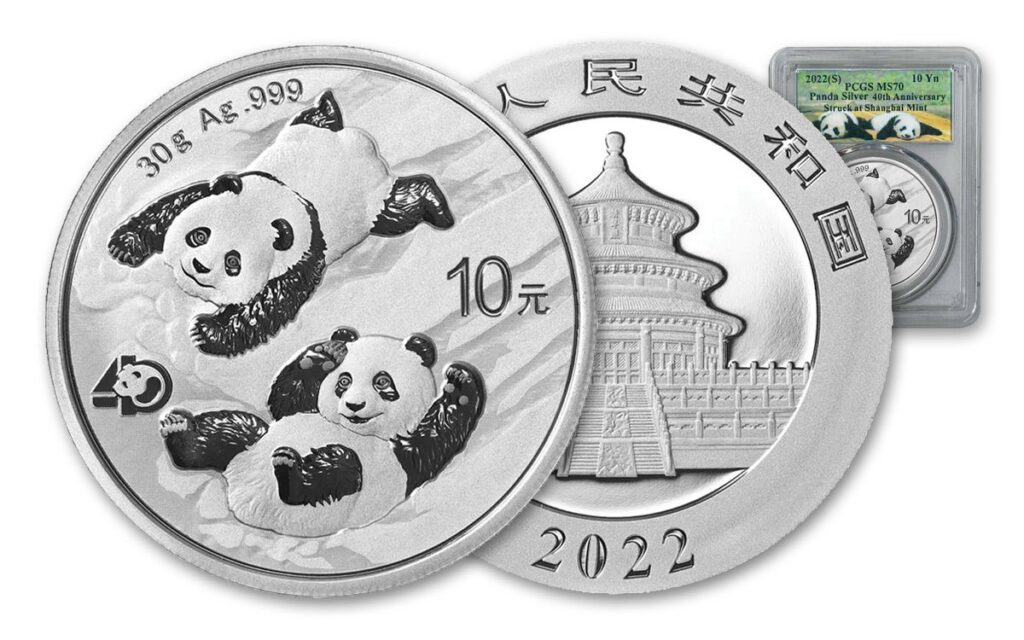 Oh my goodness, the Chinese Silver Panda Coins are amazing and highly sought after by collectors!
These are amazing! The People's Republic of China minted a series of stunning silver coins from 1986 to 2016, and they started again in 2019!
How incredible is that?! It showcases the most adorable designs inspired by the beloved panda bear, China's national treasure! Every year's design is amazing!
It's always unique and special, but it always includes the most incredible elements like bamboo, clouds, and leaves on the obverse side.
And on the reverse side, there's always a brand new year date and the most adorable adult panda and cub.
I can hardly contain my excitement about how beautiful this coin is!
Israeli Silver Noah's Ark Coin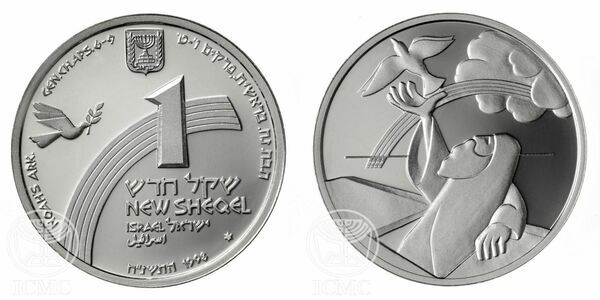 Have you heard of the Noah's Ark coin? It's a cool 1 oz silver coin from the State of Israel! This coin was first struck in 2011, and only 7,000 coins have been minted yearly (so far).
The design on the front side showcases Noah's ark on Mount Ararat, surrounded by beautiful light rays forming a halo. Awesome, right?
The center of the reverse side displays the state emblem of Israel, with "Israel" written in Hebrew letters above it and English below it.
Fun fact! In Hebrew tradition, the ark symbolizes hope for life after death. This coin represents the faith that God will protect those who follow Him through tough times.
Austrian Maria Theresa Thaler Coins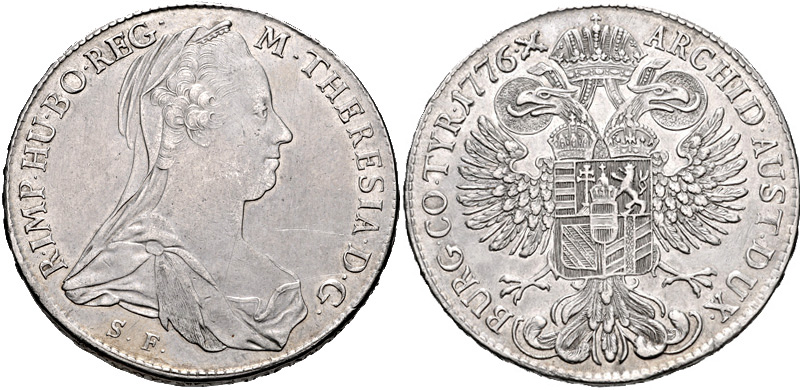 This foreign coin has gained immense popularity throughout history.
The coins, commonly referred to as Maria Theresa Thaler coins, were minted from 1741 to 1780.
The silver coins served as a medium of exchange in Austria, Bohemia, and Hungary.
During that period, the naming of the entity was done in honor of Maria Theresa, the empress of Austria.
Canadian Silver Maple Leaf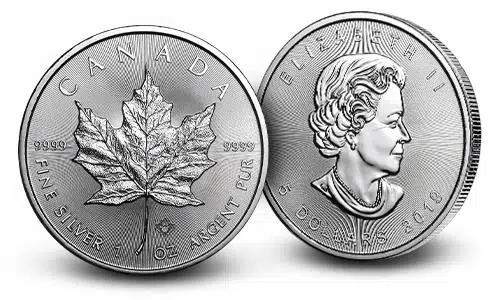 The Canadian Silver Maple Leaf is easily recognizable because of the iconic single maple leaf that represents Canada.
Pretty cool, huh? Did you know that the Silver Maple Leaf has been around since 1988? It's made of 1 oz of .9999 fine Silver, which makes it one of the best Silver dollar-sized coins in the world!
If you're looking for silver coins to invest in, I highly suggest the Silver Canadian Maple Leaf because it's easy to sell and has a good value.
This Silver coin is popular and has the Royal Canadian Mint's MintShield white spot-reducing technology, which is pretty cool! The coin has an awesome added security measure with its unique design of the light-diffracting pattern of radial lines.
Part II:
Israeli Silver Jerusalem Menorah Coins (2014 to 2017)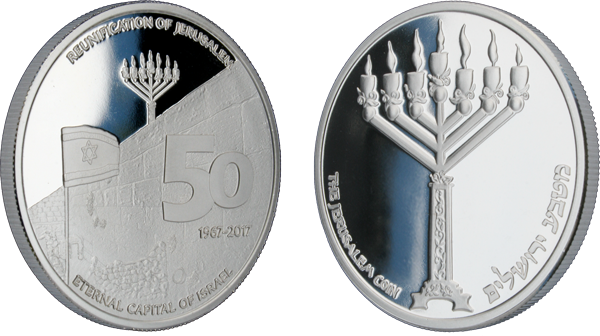 The Bank of Israel issued its first silver bullion coin back in 2014. The coin was designed by a famous Israeli artist named Arie Aroch.
He was commissioned to create a menorah for use on Israel's coins. Did you know that the menorah we see on Israel's currency notes is based on the one that stood in Solomon's Temple in Jerusalem?
So on the reverse side of this thing, you'll see a cool image of a seven-branched menorah. Some inscriptions say "Jerusalem, Israel" and "1 oz 999 Ag."
So, on the obverse side, you'll see the face value of "50 New Shekels" and some other inscriptions that say "Bank of Israel" and "Jerusalem."
Mexican 8 Reales Cob & Pillar Dollar Coins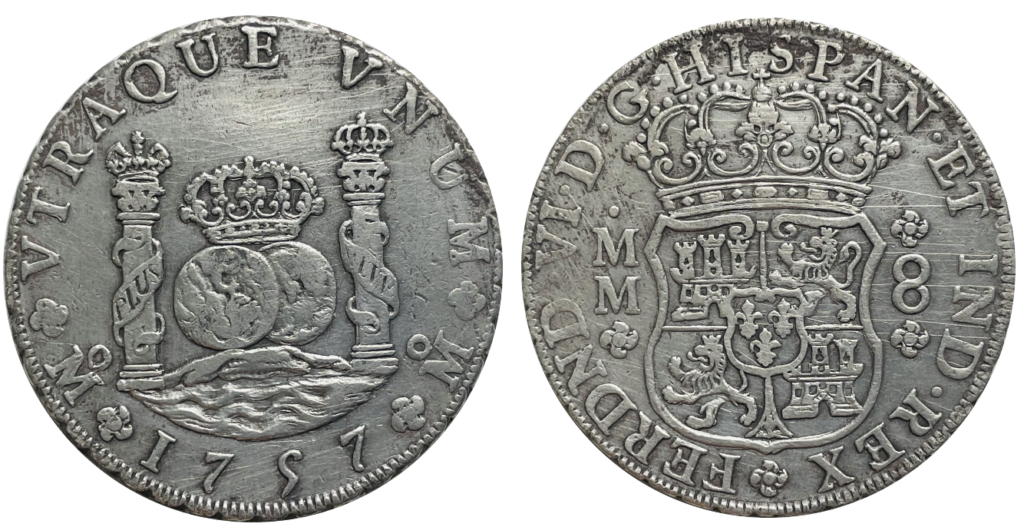 Hey there! If you're a collector looking to add some new silver coins to your collection, I highly recommend this one.
Have you ever heard of the Mexican 8 Reales Cob & Pillar Dollar Coins?
They were minted from the 16th century to the early 20th century and were primarily made of silver during the 1732-1863 period.
Panama 1/10 Balboa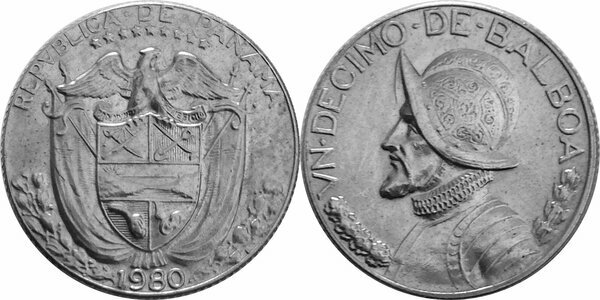 Did you know that the Panama 1/10 Balboa has been around since 1971 and is still being used today?
This coin was minted at the Panamanian Mint with a face value of $0.05. This coin is made up of .900 silver.
That's why it's considered one of this list's more valuable foreign coins. Did you know the Panamanian government still uses the Balboa as currency today?
So, if you're searching for a beautiful and practical coin, this could be yours!
Australian Silver Kookaburra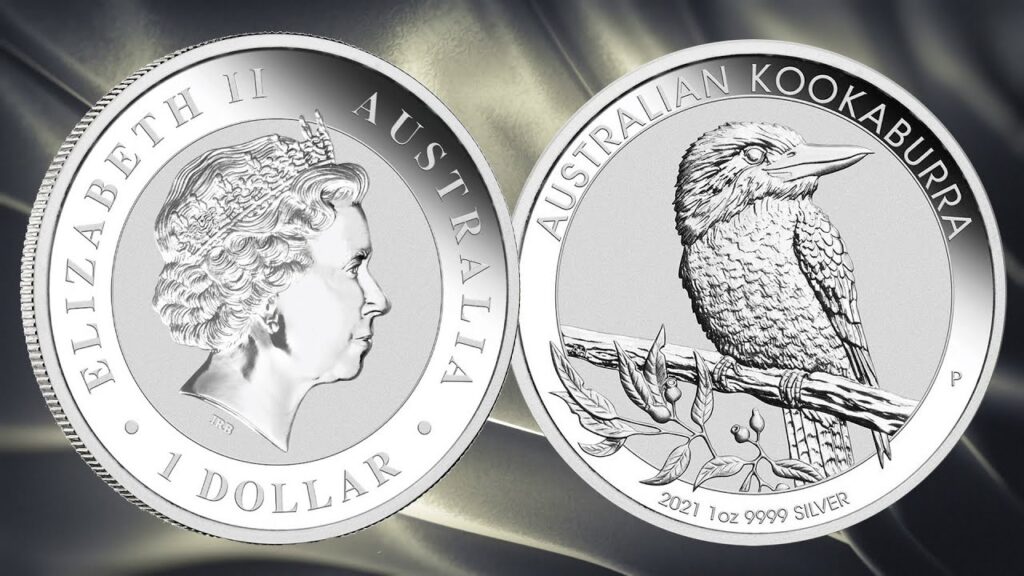 Discover the allure of the Australian Silver Kookaburra coin – a true icon in the world of silver bullion. Since its initial release in 1990, The Perth Mint has continued to produce this exceptional item.
Introducing the stunning front face of the coin featuring the iconic kookaburra – a beloved Australian bird renowned for its unique laughter-like call.
Experience the exclusivity of our limited edition designs, with only 50,000 pieces or less minted each year.
Experience the finest minting techniques with pure silver and love the charming design inspired by native wildlife!
Have the convenience of spending these coins directly at merchants in Australia, without the need to exchange them into local currency like Aussie dollars, as they are recognized as legal tender.
Cook Islands Taku Silver Coins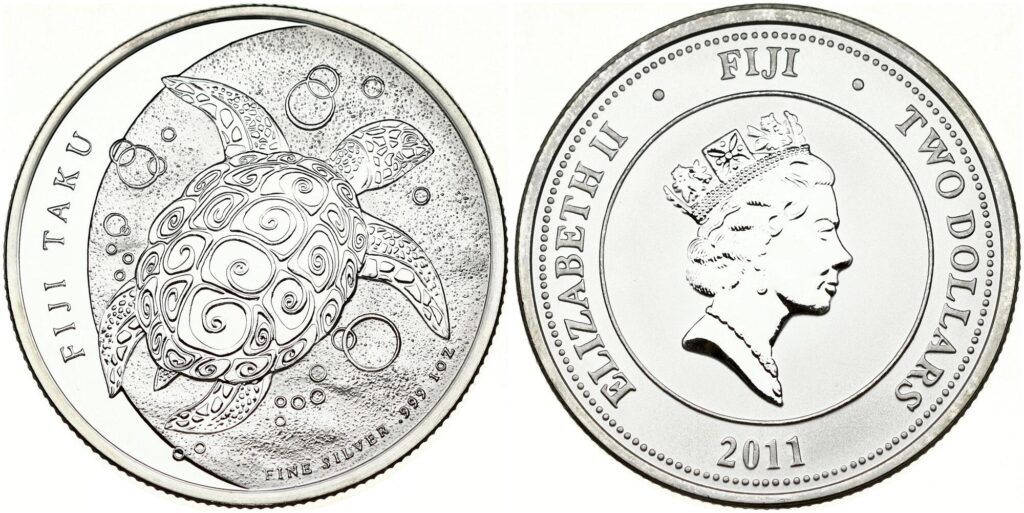 The Cook Islands Taku Silver Coins hold legal tender status within the Cook Islands' jurisdictional boundaries. However, they do not hold such status within the United States. But if you're looking for silver coins to invest in, I suggest this coin!
The production of these silver coins commenced in 2012 and has been ongoing.
The obverse of the coin showcases a warrior brandishing a spear and shield. In contrast, the reverse depicts two individuals fishing from a canoe in an expanse of open water.
Niue Hawksbill Turtle Silver Coins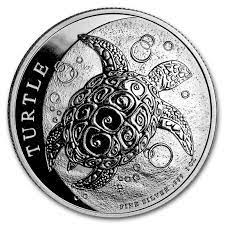 The Niue Hawksbill Turtle Silver Coins represent a collection of one-troy-ounce silver coins produced by the New Zealand Mint.
The frontal side of the object showcases a profile depiction of Her Majesty Queen Elizabeth II, accompanied by the monetary value and the year 2014, which is positioned to her right.
The obverse of the illustration portrays a mature hawksbill turtle navigating through shallow aquatic terrain amidst coral reefs, accompanied by a juvenile hawksbill turtle nearby.
Solomon Islands Turtle and Shark Silver Coins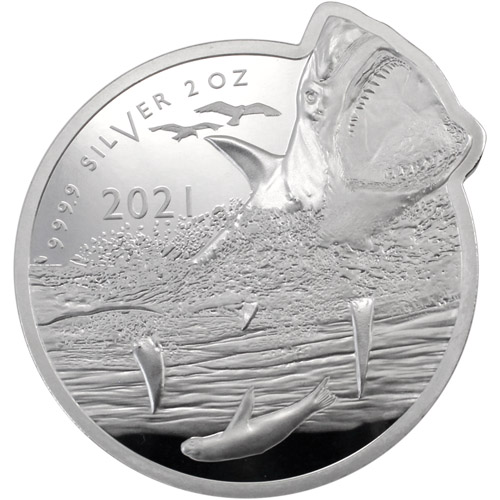 Experience the historic moment when the Solomon Islands proudly released their inaugural legal tender silver coins in 2016. Introducing the stunning 2 oz silver bullion coins, showcasing a captivating turtle and shark design on the reverse.
Behold the majestic obverse side of the coin, showcasing the illustrious Queen Elizabeth II herself. Below her name, elegantly inscribed for all to see, reads the regal title of "Elizabeth II."
Discover the true worth of these coins, which may exceed their $2 face value, as their value is subject to the ever-changing market price of silver.
Crafted from 999 fine silver, these coins hold no nominal face value like other foreign currencies.
While they can be used as a form of payment, they are not intended for spending like British pounds or American dollars. Please note that attempting to use them at your local grocery store is not recommended.
Great Britain The Queen's Beast Lion 2 oz Coin Bullion Coin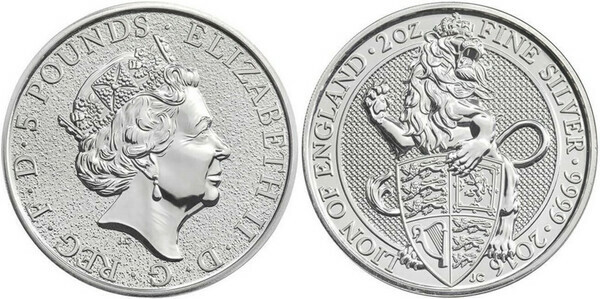 Oh, cool. Did you know the Lion of England was the first design in 2016? So basically, this coin weighs around 28g because it's made with two ounces of silver.
Does this thing have 99.9% pure silver in it? And get this; it's considered legal tender at face value in Great Britain! The other side of this coin has a picture of Queen Elizabeth II. She's been the queen of Britain since 1952!
Great Britain King George V Crown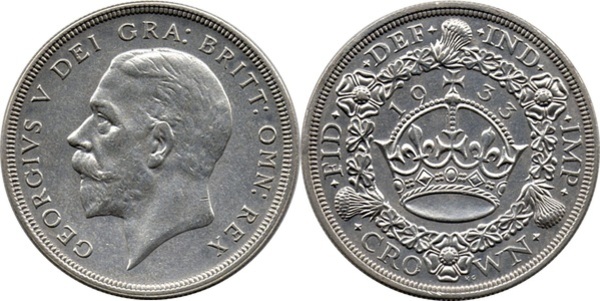 This particular coin was produced in 1936 and continues to hold its status as a valid form of currency in the United Kingdom.
This coin comprises 0.2354 Troy ounces of silver and bears a face value of one pound, equivalent to approximately $1.36.
The design was created by Percy Metcalfe, a renowned coin designer who has also contributed to the numismatic industries of Australia, New Zealand, Canada, and South Africa throughout his professional tenure.
It is still possible to acquire these coins from various dealers if you wish to possess one.
The Stockholm Olympic Coin (1912)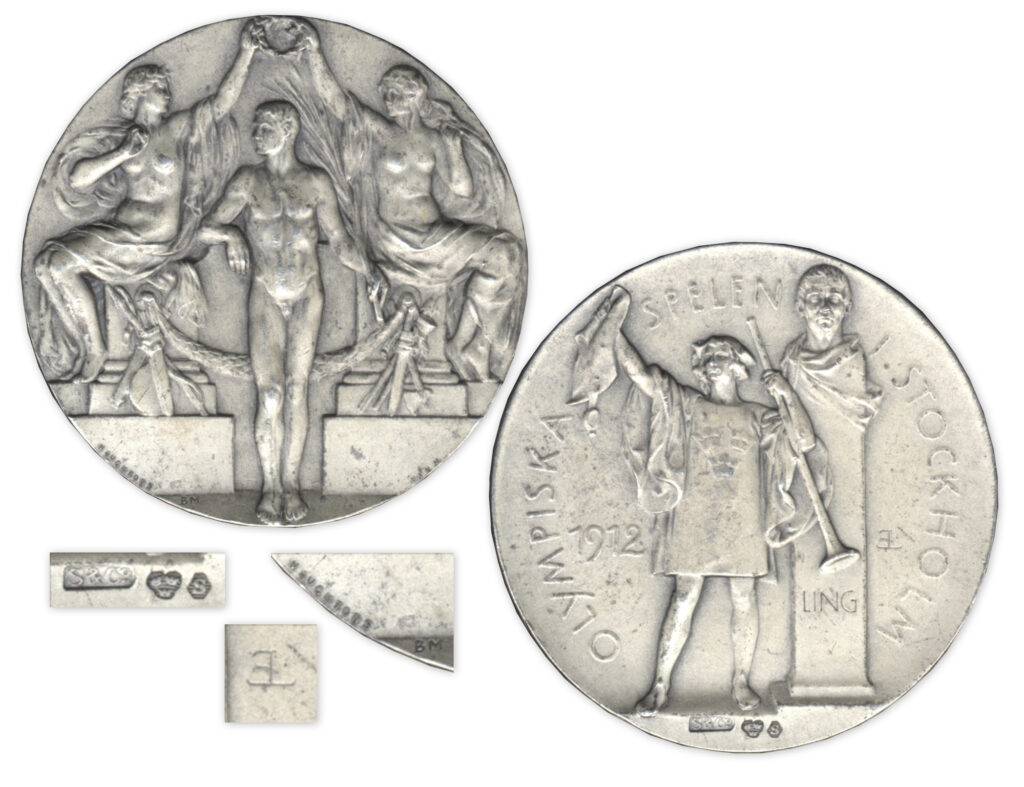 The Stockholm Olympic Coin is a commemorative silver medal issued in honor of the 1912 Summer Olympics held in Stockholm, Sweden.
The design was created by Carl Milles, a renowned artist responsible for designing various other coins and medals for the event.
The silver medal was minted at Kulturhuset, at Norrmalmstorg, on August 4th, 1912.
Unfortunately, it has been reported missing from Kulturhuset's archives and is currently considered lost.
Related Articles: