My dad and I were regulars at the local coin stores when I was a kid. Not being coin specialists didn't stop us from constantly searching for rare coins.
However, when I started collecting them on my own, that all changed; it was simple to obtain books and websites that explain the history of coins and their values today.
And some of my absolute favorites are:
Littleton Coin Collecting Books:
The Macuquina Code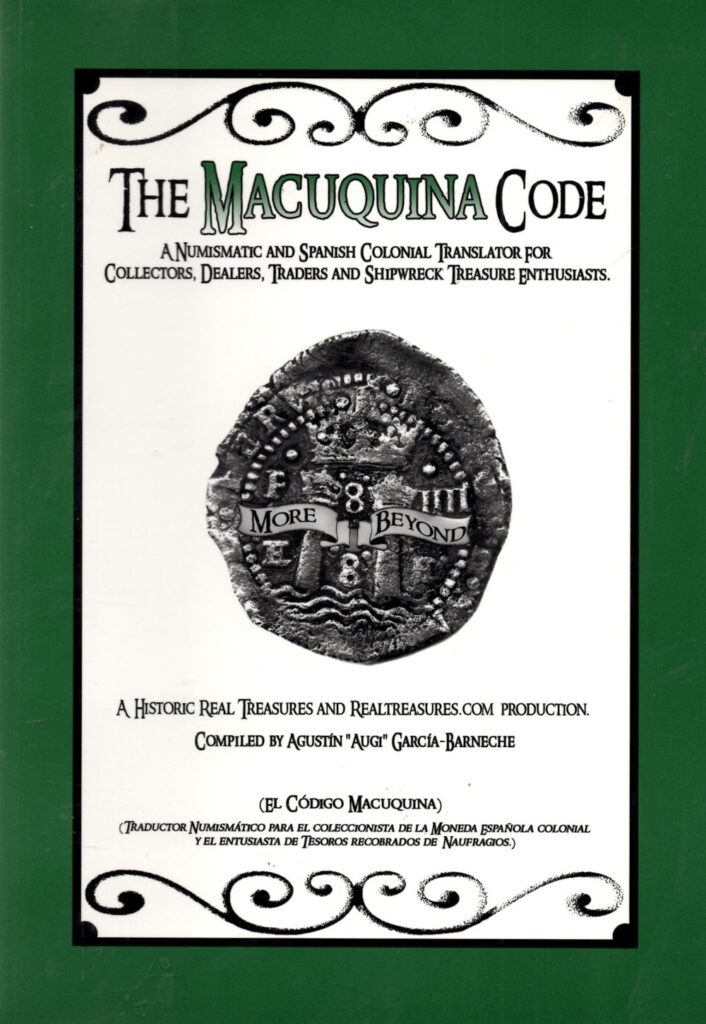 Have you ever been put off learning about or collecting foreign coins due to the language barrier?
Because of that issue, do you avoid using foreign coins? Can you avoid foreign coins for any reason, given that most coins in circulation during the United States' early years were foreign?
This book by Agustin Garca-Barneche, a specialist on Spanish coins based in Virginia, aims to answer those issues.
It has 92 pages and a soft cover. These coins are significant because the Spanish dollar was used as a model for today's modern dollar.
About 1,500 Spanish numismatic terms and their English equivalents are defined in the book's first half, while the second half provides the inverse.
The reader can therefore interpret terms in any direction. Many words are defined as being from the realm of numismatics, auctions, heraldry, or antiquated colonial origin.
The book was quite engaging and informative for me. My horizons have been broadened regarding what I want to collect, which is always a good and beneficial thing to do.
Two minor concerns are all I have. Having separate entries for the mintmarks on the Spanish-English side would have been a good start.
This book is a must-have for any coin collector or history buff interested in early American currency.
Pros:
A lot of information about Spanish-English coins.
Knowledge about Spanish foreign coins.
Alphabetical listing.
Cons:
You might need the coins you're trying to find.
It might have limited information about other coins.
A Guide Book of Morgan Silver Dollars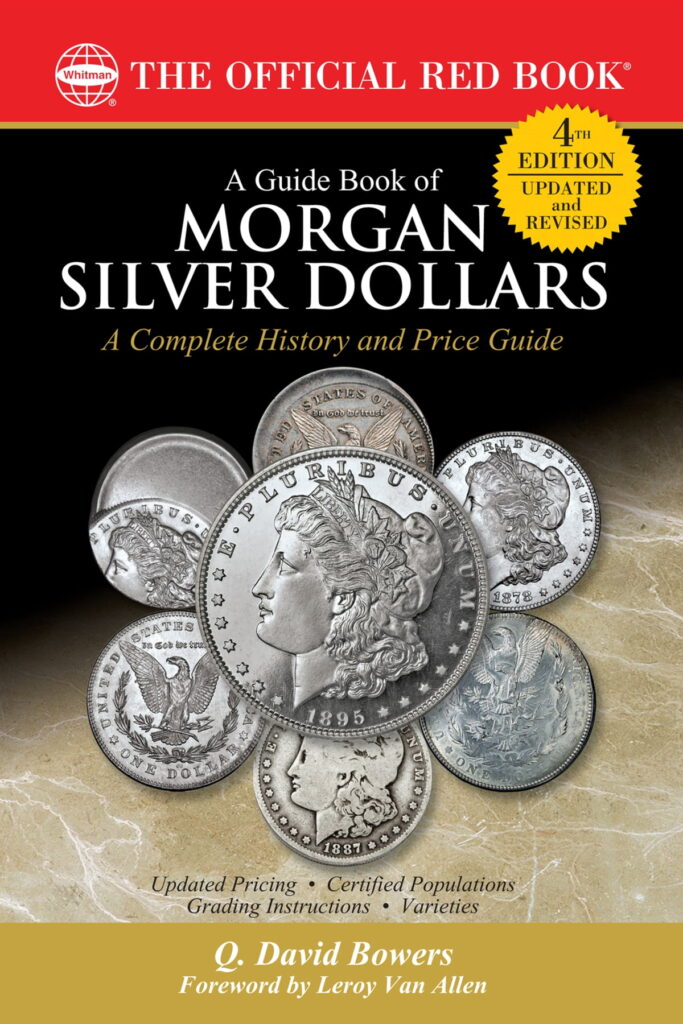 Collectors in the United States value the Morgan silver dollar highly. There is no other coin that so vividly evokes the history and romanticism of the United States.
Author and numismatic historian Q. David Bowers paints an interesting picture of America's favorite classic currency in this new version of his best-selling book.
What to look for in a purchase, how to grade your coins, and other helpful information for the discerning collector are all covered.
The second edition of A Guide Book of Morgan Silver Dollars also has a new chapter about pattern coins that have never been used and a complete market analysis of all dates and mintmarks.
Whether you're into history, technology, art, or the cultural context of collecting, you'll find something of interest in this book.
Despite this, I can think of three major issues: toning, V.A.M.s, and investing. Another factor is the younger generation's waning enthusiasm for the market for vintage U.S. coins. That's why it's the least interesting subject to me.
The bulk of the book is an in-depth examination of Morgan dollars broken down by mint and year. In addition to the calendar, we also include a summary of American history for each year.
However, the book's greatest strength lies in the author's insightful and actionable recommendations and reflections.
His first-hand description of the Morgan deluge of the 1960s was fascinating, as was his exploration of the Morgans on his own.
Pros:
In-depth guide into Morgan Silver Dollars
Complete information about the coin and its varieties.
Price guide and market analysis.
Cons:
Solely focuses on Morgan Silver Dollars.
2023 Red Book – Guide Book of U.S. Coins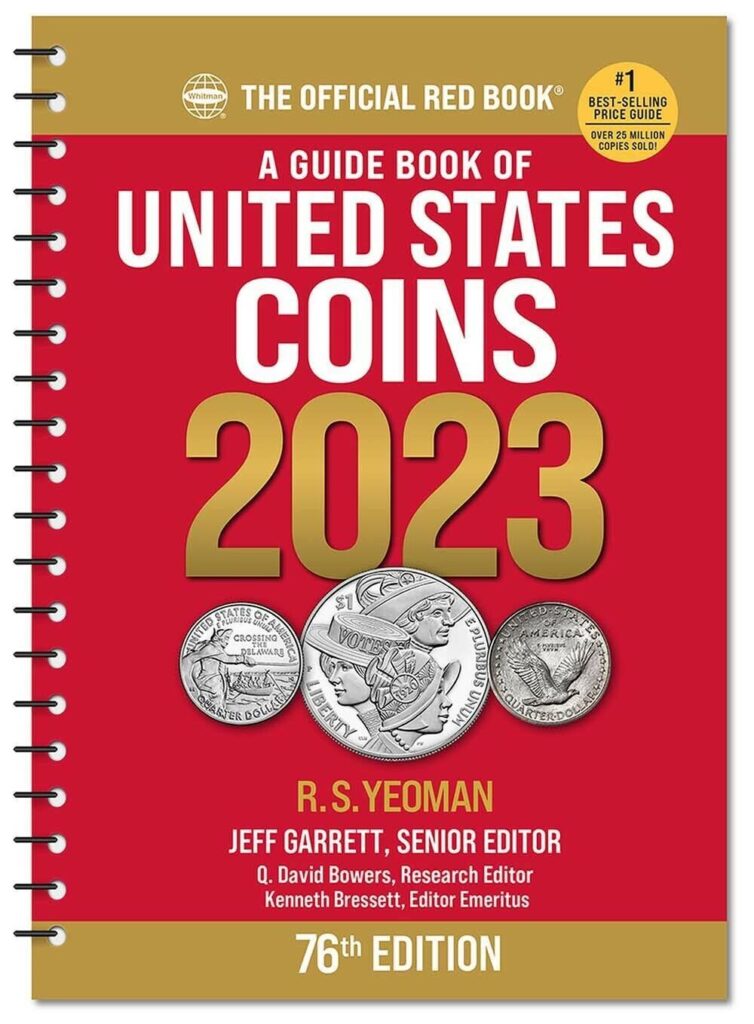 The 76-year-old A Guide Book of United States Coins continues to be a valuable resource for coin collectors.
This book has been a favorite among collectors since 1946. It gives a lot of background information on how U.S. coin designs have changed over time, including prices for different grades of coins, historical context, detailed specifications, high-resolution images, and exact mintage statistics.
The book's spiral binding means it lies flat, so it's great for putting down on the table next to your coin collection for quick reference.
Excludes data from other countries. If you're interested in selling or trading coins, this book is an excellent resource for learning about their values.
Pros:
Most extensive guide of United States coins.
Informational.
High-resolution photos.
The oldest guide used by numismatists.
Cons:
World coins information is not available.
Some soft copies have low-resolution photos.
Cent Pocket Checklist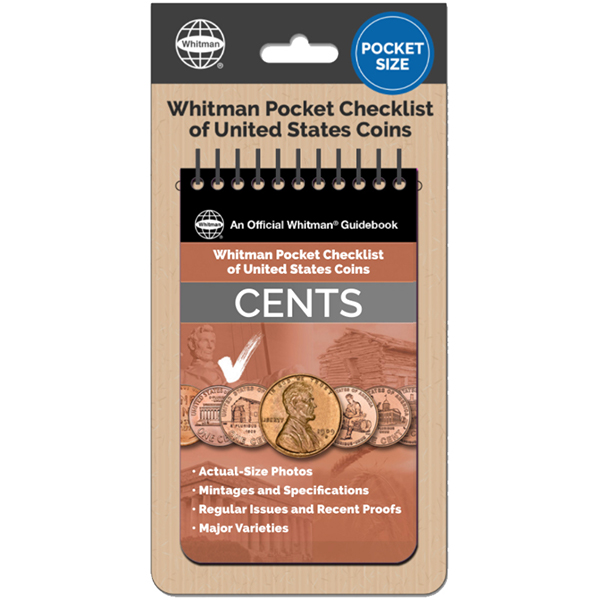 The Whitman Pocket Checklist of United States Coins will be a handy tool for people who collect U.S. coins.
Each book is available in a portable format that makes it easy to carry in your hand or put in your backpack.
Then, when browsing coin exhibits and stores for your next purchase, use it as a detailed list for keeping track of currencies and providing some important background information.
Pros:
It helps you keep track of your cent collection.
Handy.
Cons:
Only for cent collections.
Paper Money of the United States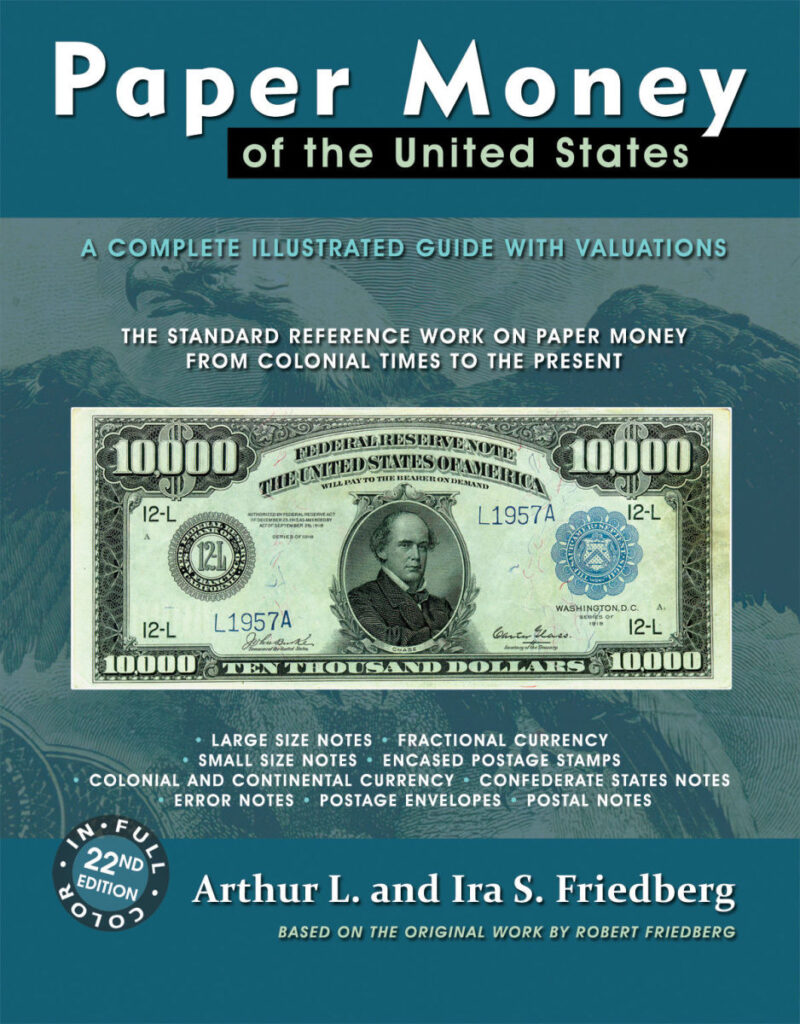 This classic work has become the go-to resource for learning about the history and design of American currency.
It shows pictures of and gives values for all denominations of U.S. paper money. Many people think it is the best source of information on the subject.
From 1861, when the first Federal paper money was made, until now, all amounts of money from three cents to ten thousand dollars are shown on both sides.
In addition, all the many types of paper money ever printed are cataloged, described, and priced in the texts accompanying the images.
The result is a completely visual, written, and numismatic history of U.S. money from the beginning to the present.
Colonial and Continental currency (notes issued between 1680 and 1788) are covered, as is a comprehensive breakdown by the denomination of all C.S.A. notes and coins ever printed (1861–1864).
Both are depicted visually and are assigned various market values.
Other sections are devoted to postal misprints, sealed stamps, and postal envelopes. The more than 800 color pictures show a kaleidoscope of different things. This will surprise anyone who thinks American money is just green and black.
This book serves as a museum catalog for a complete set of United States banknotes.
Pros:
History of paper bills.
A lot of information about American paper currency.
Cons:
It only shows paper currencies.
Related Articles: