As the holiday season approaches and gift-giving becomes a big part of our lives, we want to share some excellent coin gift sets for your loved ones.
These are perfect for birthdays, anniversaries, and other occasions you might celebrate throughout the year. So here are our top five coin gift sets!
Coin Gift Set Ideas:
250th Anniversary of Napoleon's Death Coins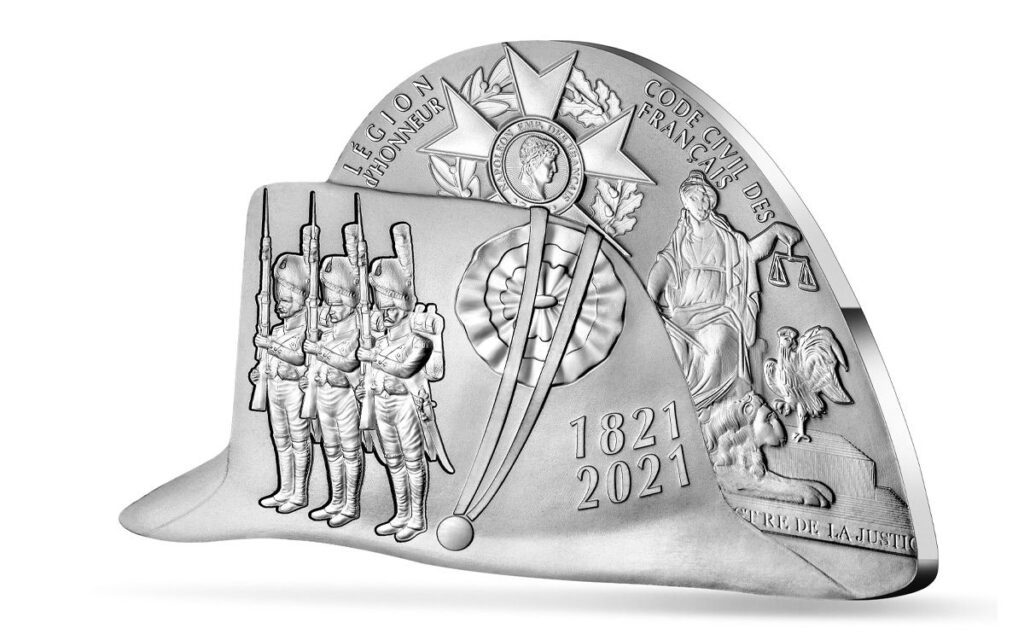 Napoleon Bonaparte, one of history's most influential and controversial personalities, died 250 years ago in 2020.
The France Mint, or Monnaie de Paris, has created a dazzling assortment of coins to commemorate the occasion, including one designed like his famed bicorne hat, among others.
This is a perfect gift that holds a lot of history in it!
50 States Quarter Gift Set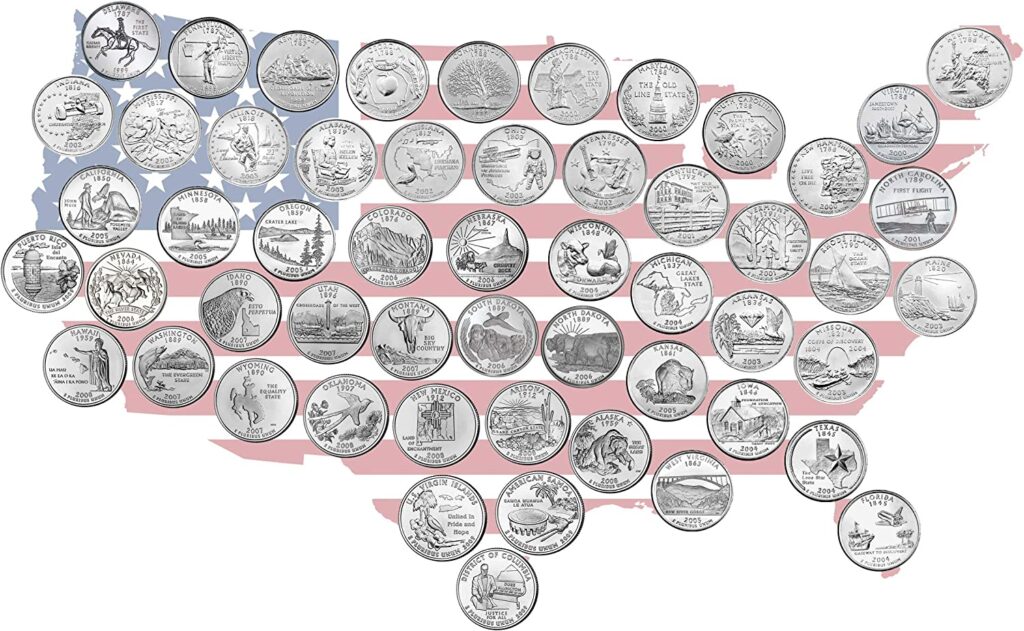 This coin set is one of the best gifts you can give any occasion. It has fifty coins representing each state of the United States!
The United States Mint issued five 50 State quarters annually or every ten weeks. In the same sequence that the states ratified the Constitution or joined the Union, they were also released.
The reverse of each quarter featured a design honoring one of the 50 states that were representative of its particular history, customs, and symbols.
State flags, pictures of living people, and head-and-shoulder portraits of the deceased were prohibited design elements.
Each state was given a substantial role and wide latitude in choosing the design that would represent them, thanks to the authorizing legislation and Mint procedures.
Most states used a procedure whereby the governor asked for design concepts from the state's residents and selected an oversight committee to oversee the procedure.
The governors gave the Secretary of the Treasury three to five finalist-proposed designs. Designs that had been approved were sent back to the states for final design selection.
Constitution Commemorative Coin Gift Set
This coin was approved for release in 1987 to mark the 200th anniversary of the US Constitution.
The coin's obverse features 13 stars, "We the People," and a quill pen resting on a stack of parchments.
A portrait of several people dressed in various garb is depicted on the coin's reverse, representing the broad cultural and social spectrum that America has embraced and represented for more than 200 years.
Kennedy Half Dollar Colorized Coin Gift Set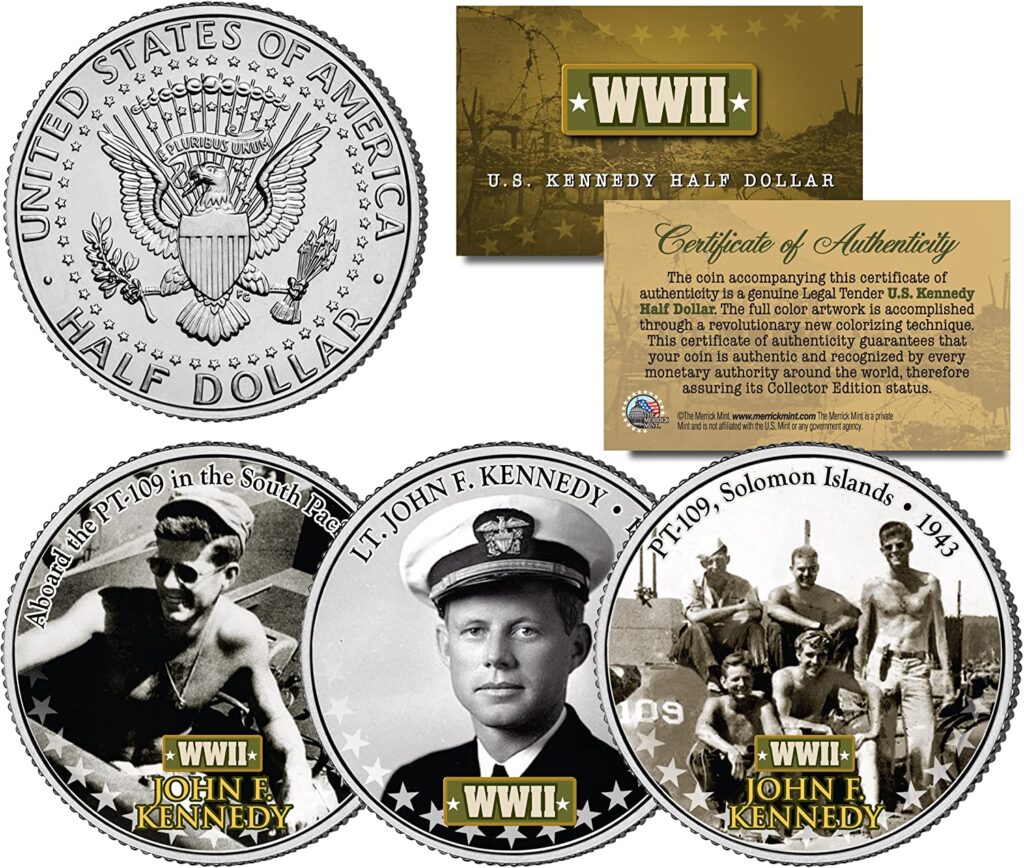 The Kennedy Half Dollar Colorized Coin Gift Set is an excellent gift for any occasion. Every coin is packaged in a high-end coin capsule.
A Certificate of Authenticity is included with the 3-coin set to ensure that your coins are genuine and accepted by all international monetary authorities, ensuring their Collector Edition status.
The coin year and mint mark of the Kennedy half a dollar, which cost fifty cents, were chosen randomly.
Bullion Coins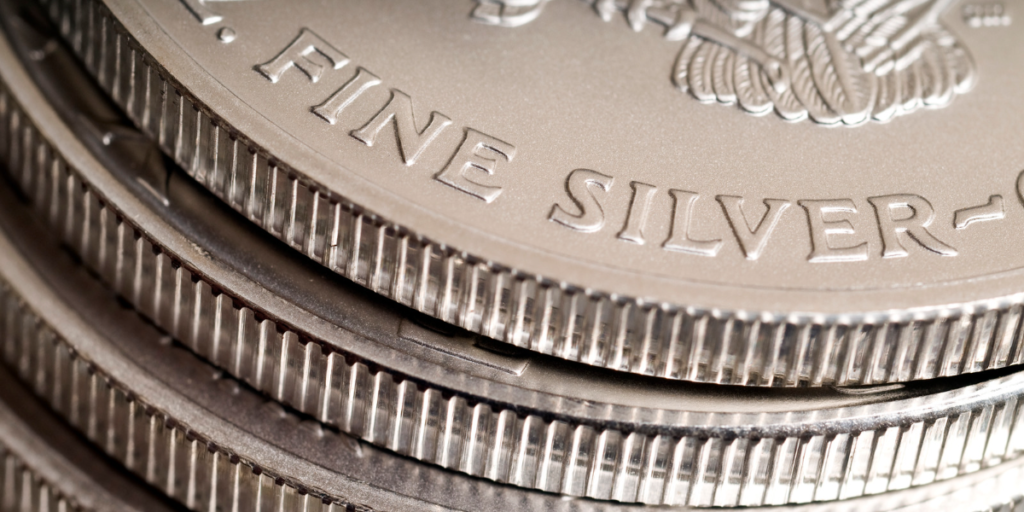 Think about the advantages of giving gold or silver as a gift, regardless of whether your intended receiver is drawn to the glamour of precious metals or interested in investing.
These investments offer a solid source of income with little chance of losing value over time, making them particularly advantageous in unstable economic times.
And many recipients will be thrilled to learn they have a precious metal that is rare and valuable.
Takeaway:
Although coin collecting has long been a hobby, it's now become a more mainstream interest.
This is because many beautiful gift sets are available that suit any occasion.
So whether you are looking for the perfect birthday present for your aunt or picking up an anniversary gift for your parents, coin collecting is a great way to add style and elegance to any occasion!
The beauty of coin gift sets is that they come in so many different themes — from sports to history and art — no matter what kind of person you're shopping for (or what kind of collector they happen to be), there's sure to be something that fits their interests perfectly!
Before you go…
Just remember that it's not the gift but the thought behind it. So whether you're celebrating a birthday or an anniversary, don't be afraid to give something unique and personal—and if all else fails, there are always flowers!
Check out my next article: "10 Perfect Gift Ideas for Coin Collectors."
Related Articles: