Many different coins and bills have been used in Mexico since the Spanish first colonized the country.
There have been numerous new currencies introduced since then.
Here are nine of the most sought-after and valuable Mexican coins today!
Most Valuable Mexican Coins: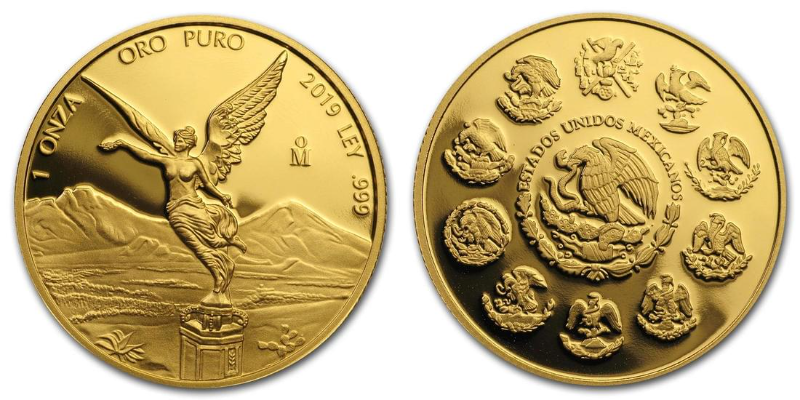 Numismatists devote their time to the study and collection of coins. And some take their work very seriously.
Understand the difference between novice coin collectors and numismatists.
You won't have to worry about offending elite clients by accident.
It will tell you how to market your coin and which aspects to emphasize in your pitch.
The coin's history and the family who owned it could be fascinating to casual collectors.
However, experts require additional information such as full provenance, dates, mint specifications, and a certificate. This is valued at $3,500!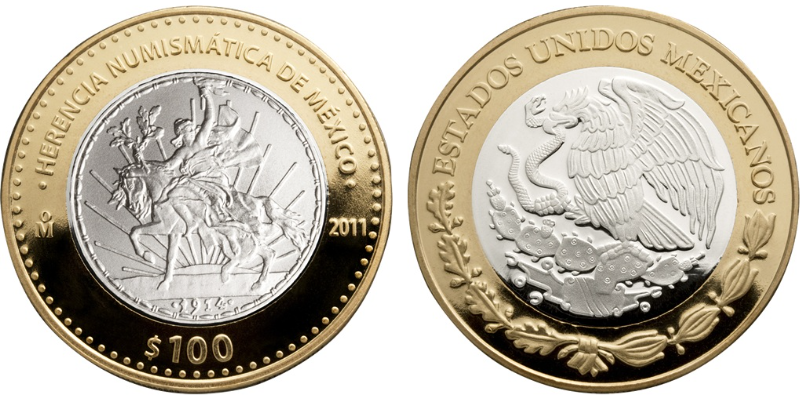 Creating jewelry out of coins: possible for resale? Sometimes. You might want to wear that bullion as a medallion if it's your most prized possession.
However, most purchasers will place the coin in a slab or display case to increase in value while also being admired. 
Depending on the context, a hole in a coin or a chain may make it less desirable.
Furthermore, few people want to walk with several thousand dollars hanging from their chest, apart from celebrities, entertainers, socialites, sponsored influencers, and wealthy public figures.
This coin is valued at $4,000!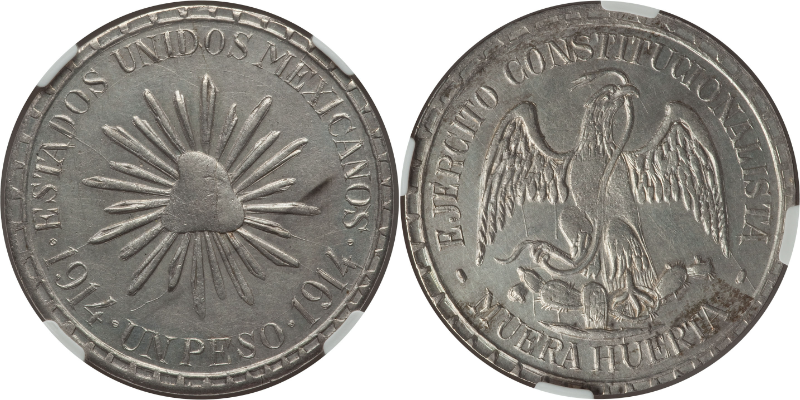 Antique Mexican coins can be easily recognized.
Even if you can't price the coins due to their age or value, you can tell they're valuable due to their curious designs and inscriptions.
Using modern coins can make this a more challenging feat.
In particular, those that mimic commonly used coins.
Appraisers (and your neighborhood numismatist) can be of assistance here.
The number of coins produced in a given year can also be found in catalogs.
The coin's scarcity would make it a good investment even if they were average. Hold the arms, not the face!
This 1914 coin is valued at $4,000!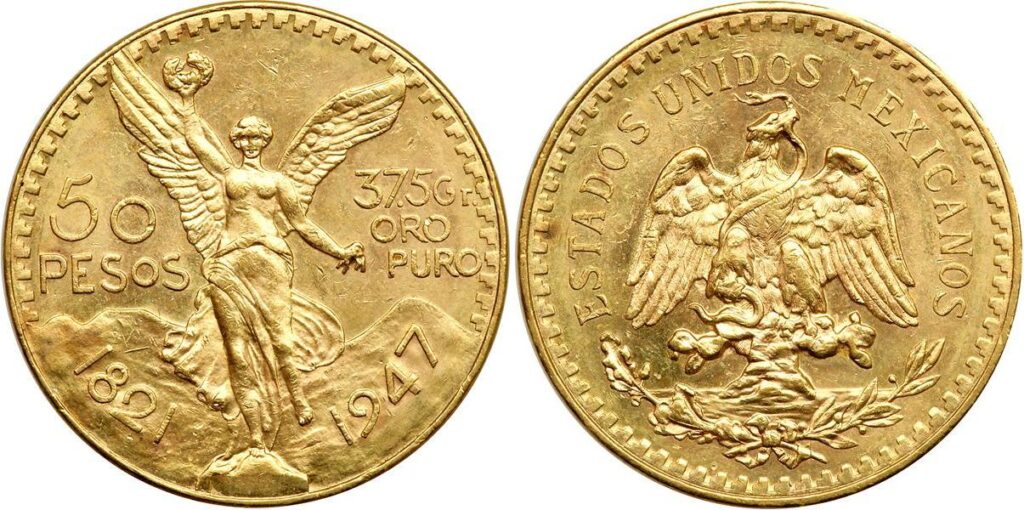 Many of our forebears had a penchant for coin collecting.
However, they most likely did so for pragmatic reasons. Coins were a practical way to store precious metals for barter trade.
You could always melt them down if you ever needed some fast cash. 
Many modern collectors, however, view their collections as financial assets.
The metal content of those old coins, combined with their historical significance, should cause their value to rise over time.
That's why you might be thinking about keeping it, selling it during your lifetime, or passing it down to the next generation.
This 1921 coin is valued at $4,101!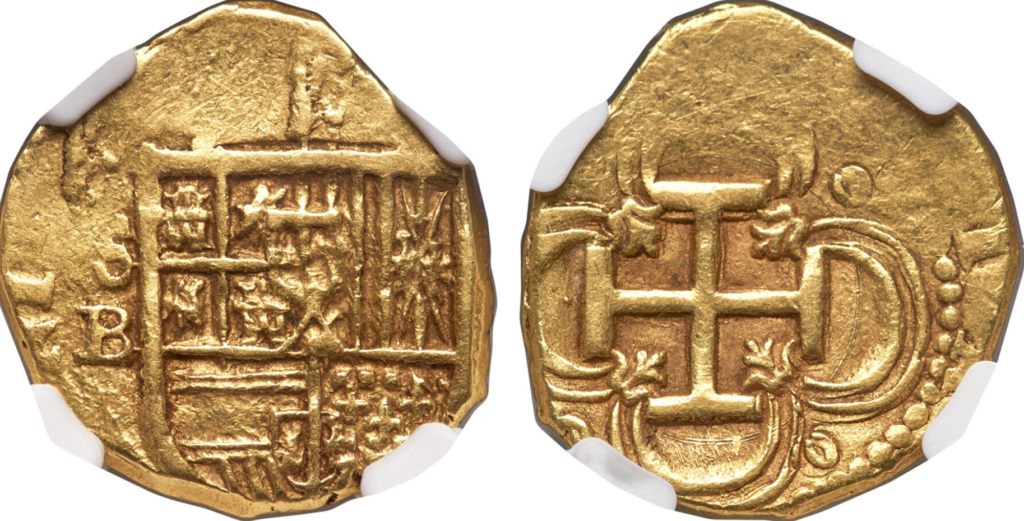 But what about the eagle that eats snakes on the reverse?
It's the Mexican equivalent of our bald eagle symbol.
Both bullion and circulation coins feature these two glyphs.
Libertads and Kruggerands are excellent starting points for those new to the world of precious metals investing. 
Krugerrands were once used to transact 90% of all gold bullion globally.
However, their standing was damaged by protests against apartheid, and now many liberals see the Libertad as the more moral choice.
As a result, more people will have access to your valuable Mexican coins.
This colonial coin from the 1600s is valued at $5,000 today!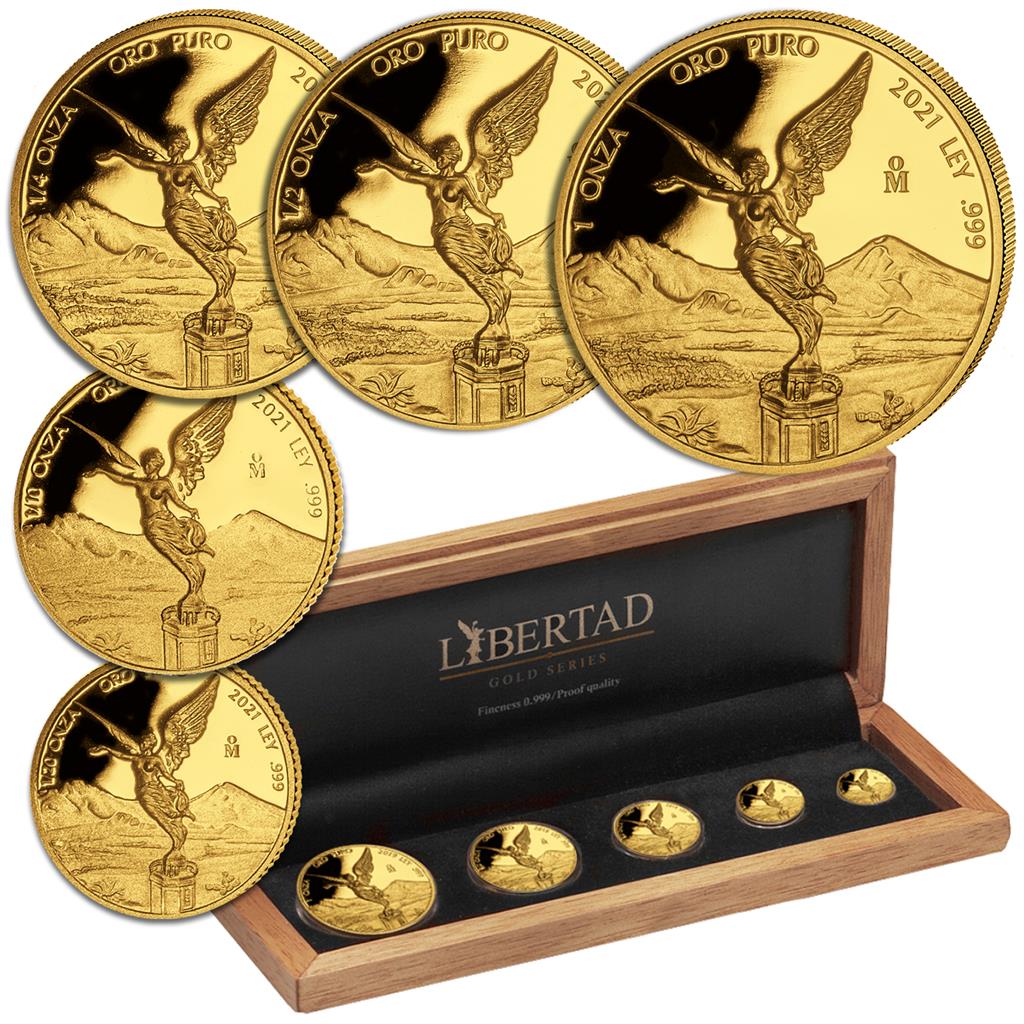 To elaborate, two types of customers are interested in the most valuable Mexican coins.
One group would be the numismatists who frequent coin shows.
The second group is comprised of younger investors interested in purchasing precious metals.
Libertads are best traded by keeping an eye on the price of precious metals.
If you have any bullion on hand, you should wait until the price of gold (or silver) is at its highest before advertising it.
Knowing when wealthy collectors are in the market requires a network of coin experts.
This set of gold Libertads is valued at $6,500!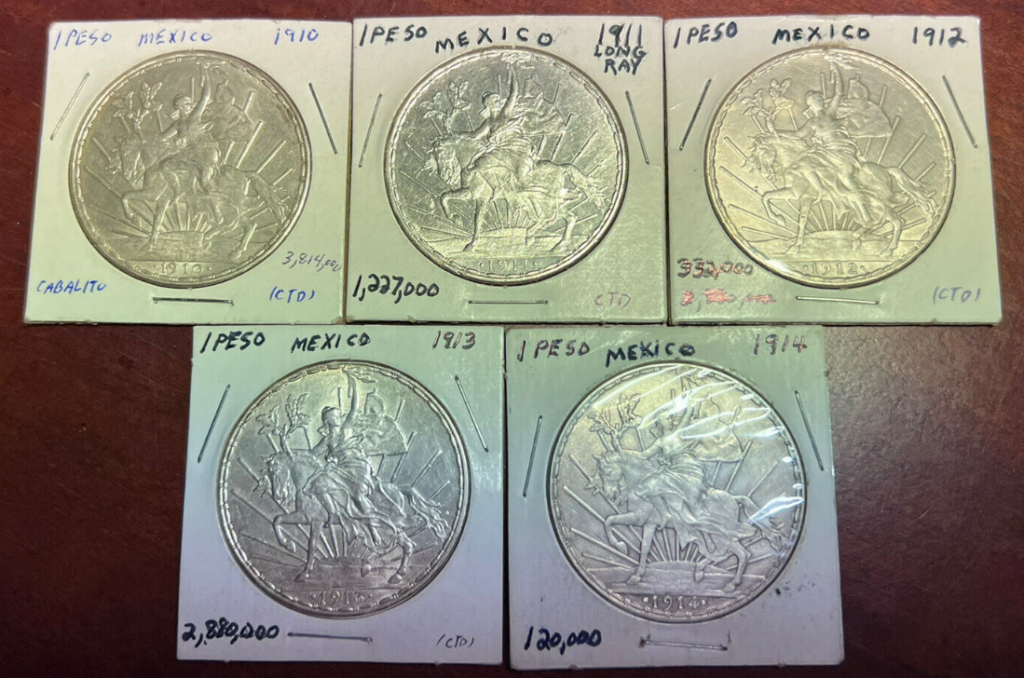 You probably checked out some videos on YouTube to learn more about popular Mexican coins.
Even if you've never held a coin in your hand, you probably know that many of them feature an angel on the obverse and an eagle with a snake on the reverse. 
Since the Catholic faith is so pervasive in Mexico, you might have thought it was a heavenly guardian.
Winged Liberty is their version of the Statue of Liberty, though.
El angel, or the Angel of Independence, is what the locals call her.
She was constructed in 1910 by Antonio Rivas Mercado.
This set of coins is dated from 1910-1914 and is valued at $7,700!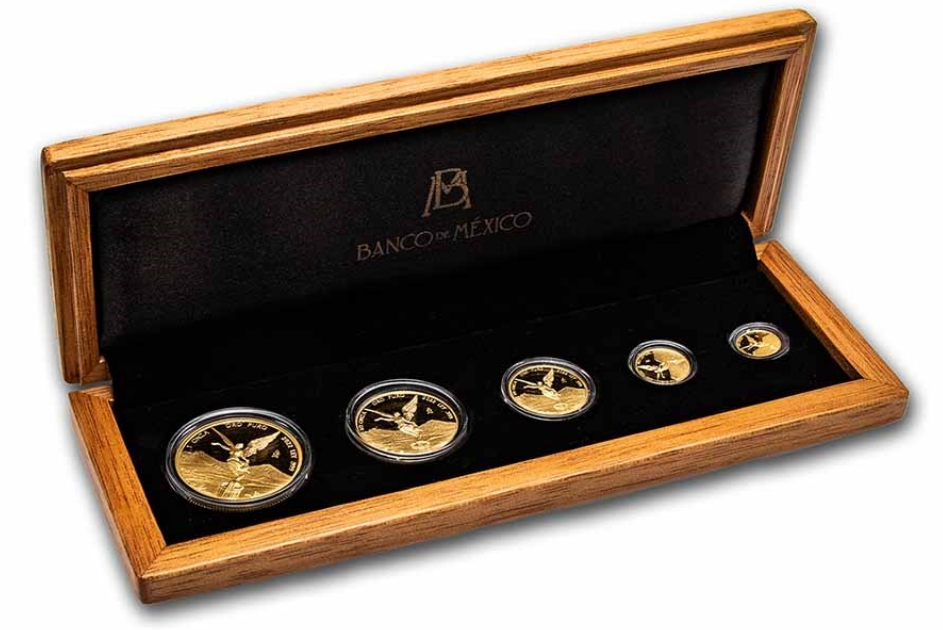 Let's have a longer discussion about this. The first Mexican state mint was established in 1535.
That makes them some of the most seasoned coiners in the Western Hemisphere.
The world now accepts its oldest currency. Focusing on their gold and silver bullion coins is the next logical step.
To be free, or Libertad. (And no, it's not related to Paraguay's top-tier soccer team, Club Libertad!)
Libertad coins have been in circulation since 1981, and the term "onza" guarantees that you can exchange them at the prevailing exchange rate at the Central Bank.
This proof set from 2013 is valued at $8,149.94 today!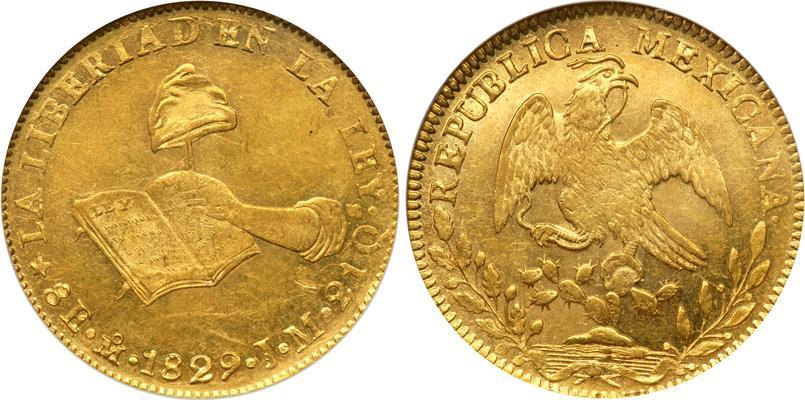 Our last advice for exchanging Mexico's most valuable coins is to be patient.
Your coin's peak profitability could be years (or even decades) away.
Don't sell it for $500 if you think you can make $5 million with it.
But what should you do to while away the time while you wait? 
Get in with the coin crowd. You will gain industry knowledge, and they may even put you in touch with private collectors.
Even though the chiming of eBay cash registers is always fun, the real money is in personal collections.
A six-figure sum is expected. This old coin from 1829 is valued at $11,000 today!
Before you go…
So, there you have it. The top 9 most valuable Mexican coins. As with any investment, it's always wise to research before buying any of these coins or other precious metals.
We hope this article has helped give some insight into what makes each one special and why they might be worth buying today!
Check out my next article: "Top 10: Rarest Philippine Coins!"
Related Articles: