The market for Funko Pop figures is changing, as any collector knows.
Nowadays, it's not enough to have the most recent and greatest figures; collectors also want exclusives that are either extremely rare or never released to the public.
These ten gold Pops are the must-have for any collection.
Gold Funko Pops You Can Own Right Now:
Stan Lee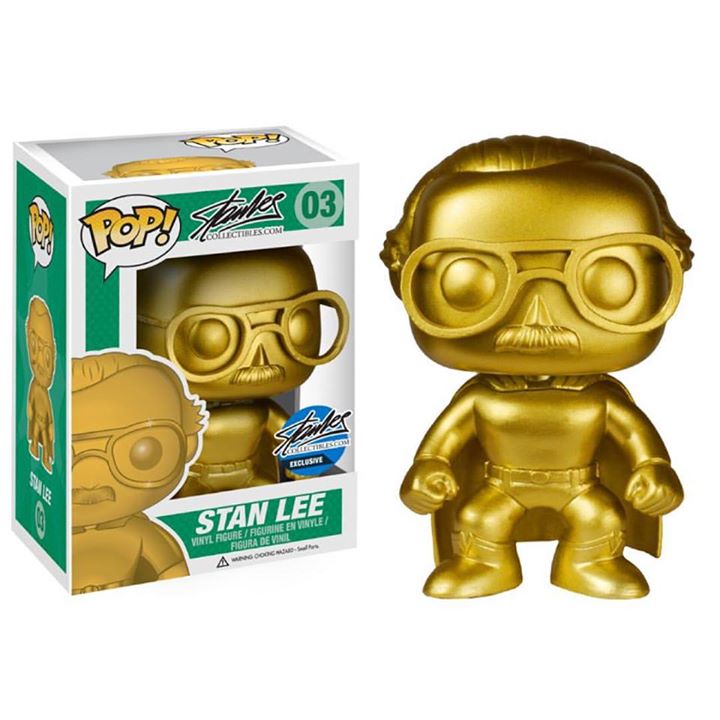 Stan Lee, the pioneer of the modern comic book industry, is commemorated as a vinyl Funko Pop! Metallic Gold and Platinum Stan Lee Funko Pops are in high demand because of their widespread fame among young people.
The Stan Lee collection is vast and varied, but the rarest items are the gold Funko Pops. The current bid on eBay for a Stan Lee autographed set is $55,000.
Hopper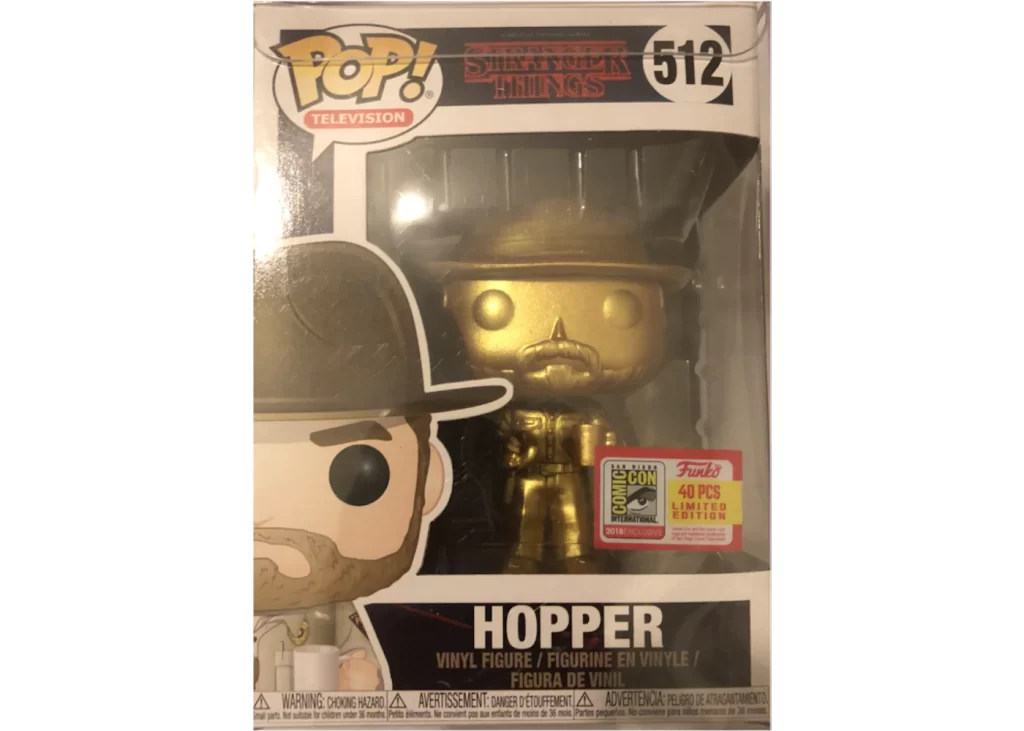 If you're a 'Stranger Things fan, then you know Chief Jim Hopper as the police chief investigating Will Byers's disappearance. David Harbour played him and is one of the show's most popular characters.
This Funko Pop! The vinyl figure depicts Chief Jim Hopper in his standard uniform for the series in gold.
Currently, this Funko Pop Vinyl Figure is worth around $5100. It's estimated that only forty of these Funko Pops will ever be made.
Check off Stranger Things, T.V., Gold, San Diego Comic-Con, and San Diego Comic-Con 2018 with this Pop! You could only get it if you sat at Table 20 on Fundays.
Luke Skywalker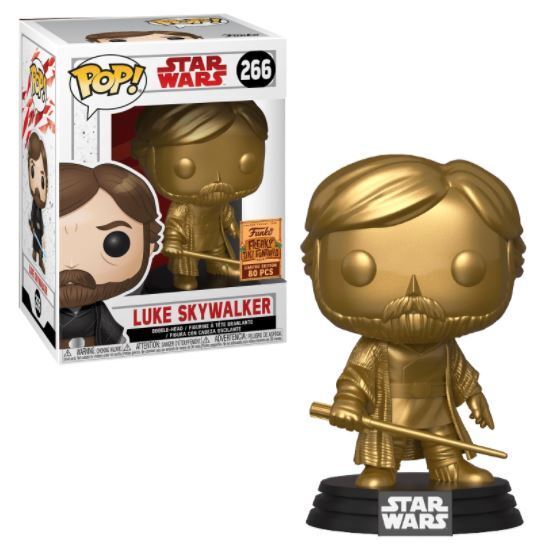 In 2019, Funko released a limited edition Luke Skywalker Funko Pop as part of their Freaky Tiki Fundays line.
This figurine is painted with a metallic gold finish. Current market estimates place the value of the Luke Skywalker (Freaky Tiki Fundays 2019) Funko Pop Vinyl Figure at $2747.
Fudo Myo-o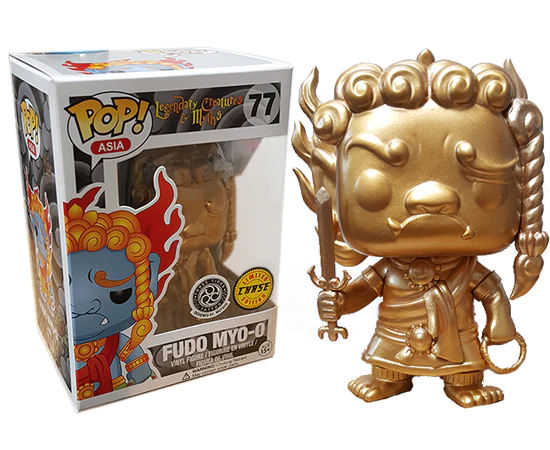 The Buddhist deity Fudo Myo-o is frequently portrayed as a terrifying, flame-spitting statue in Japanese art.
He has stood watch over Buddhist law for centuries. One can trace his family tree back to the Wei Dynasty in China (220–265 CE). Fudo Myo-o, whose original name was Acalanatha, was introduced to Japan by Tendai monks in 754 CE.
After living in Japan for a while, he transformed into Fudo Myo-o, an enlightened being depicted with a sword in each hand, sitting atop a rock with flames on either side of him.
You should put this on your shelf or desk if you're a fan of Funkos and want to expand your collection. The estimated retail price of a Fudo Myo-o (Gold) Funko Pop Vinyl Figure is $135.
Spongebob Squarepants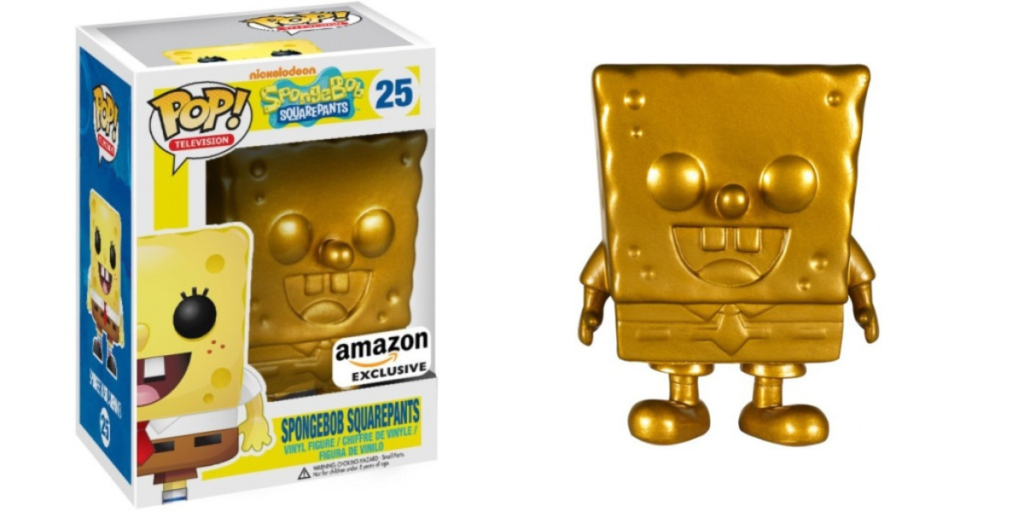 Certainly among the most recognizable cartoon characters. This 2015 limited-edition gold SpongeBob variant is a collector's item.
The market value for this Spongebob Squarepants (Gold) Funko Pop Vinyl Figure is approximately $133.
H.R. Pufnstuf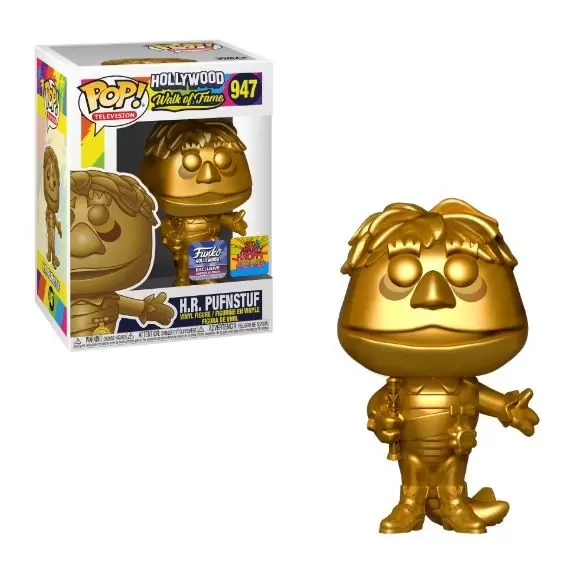 The gold H.R. Pufnstuf Funko Pop is a limited edition that is hard to find and collect. Sid and Marty Krofft made the friendly dragon from the classic children's T.V. show in 1969.
He was one of their first T.V. characters to become very popular. Since then, H.R.'s look hasn't changed much, but as a Funko Pop, he's still just as cool as ever!
Batman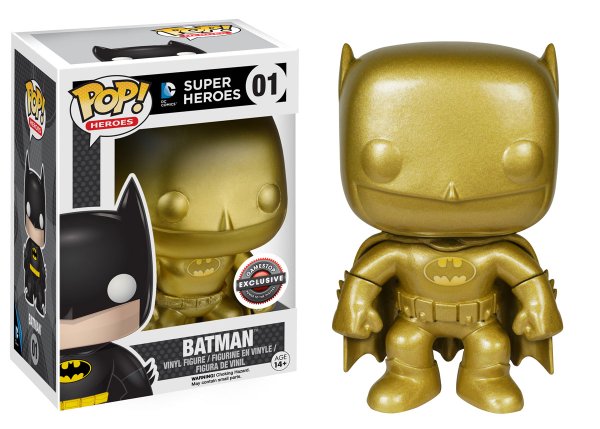 Everyone knows who Batman is and loves him. This dark superhero belongs on the list because this gold version was a 2015 GameStop exclusive.
Since it's a limited edition, collectors want to add it to their collections because it's rare and hard to get. It has a current value of $108.
Sleestak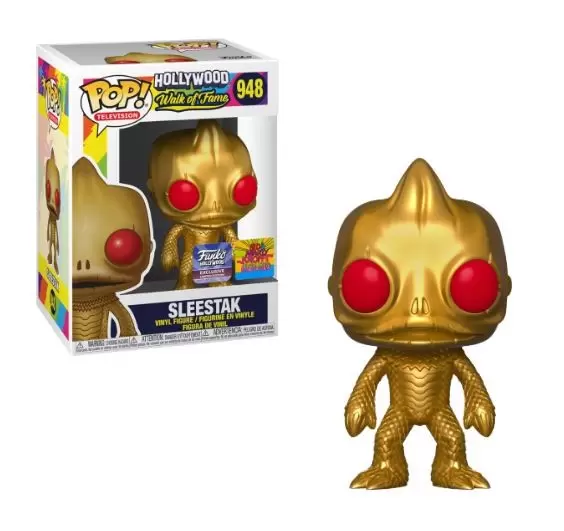 If you like collecting gold Funko Pops, the Sleestak is one of the figures you can collect. These lizard-like creatures from Land of the Lost were not your typical party guests, but you can now buy them in a shiny golden color.
The regular Sleestak Funko Pop is just as scary as ever, which makes this piece even more appealing to collectors or anyone who wants a fantastic toy for their desk at work.
Check this out if you want to add more unique items to your collection.
Ryu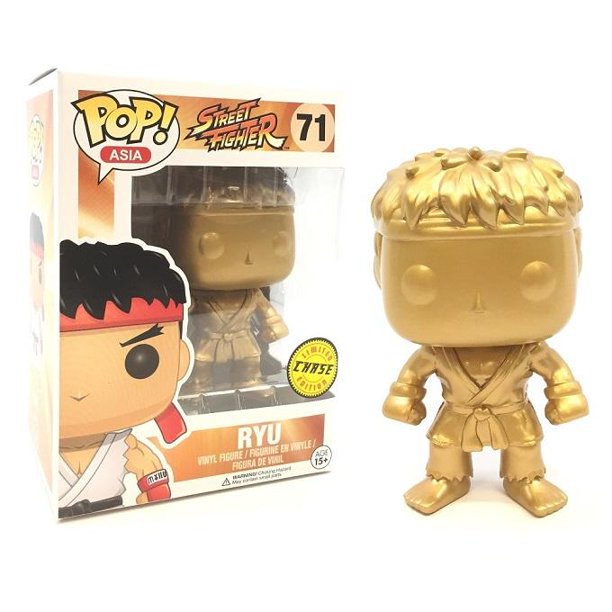 Ryu is a character from the video game series Street Fighter. Ryu is a Japanese-American street fighter and martial artist who wants to become the best warrior in the world.
This Funko Pop is a gold and chase version of the series.
This makes it more collectible than the others in the series. This is a great piece to add to your collection if you like Street Fighter or games.
Sakura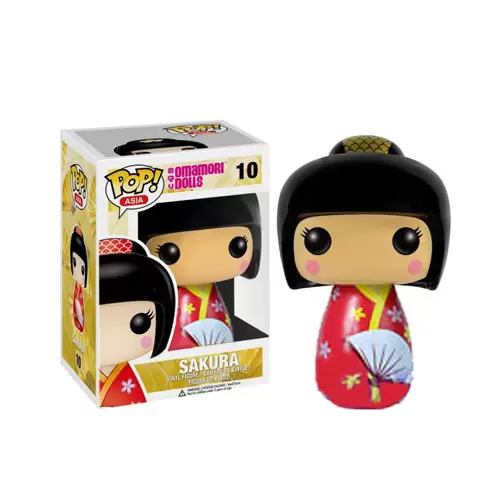 The only place you could get this Funko Pop was at Comic-Con. This is on Funko's Asia checklist. It is one of the figures collectors want because it is hard to find, and only a few people have it.
Before you go…
Not all of the Gold Funko Pops are included in our list. If you have the means, you can go out and buy and collect a lot more, or you can look for them online at places like eBay or Amazon. Remember to take pleasure in the process of collecting!
Check out my next article: "20 Disney Funko Pop Exclusives You Must Have."
Related Articles: