Who has the largest Funko Pop collection? How many figures do they have? Where are they from?
In this article, we'll take a look at two people who has over 5,000 of these cute figures in their collection! Let's meet them!
Who Has the Largest Funko Pop Collection
David Mebane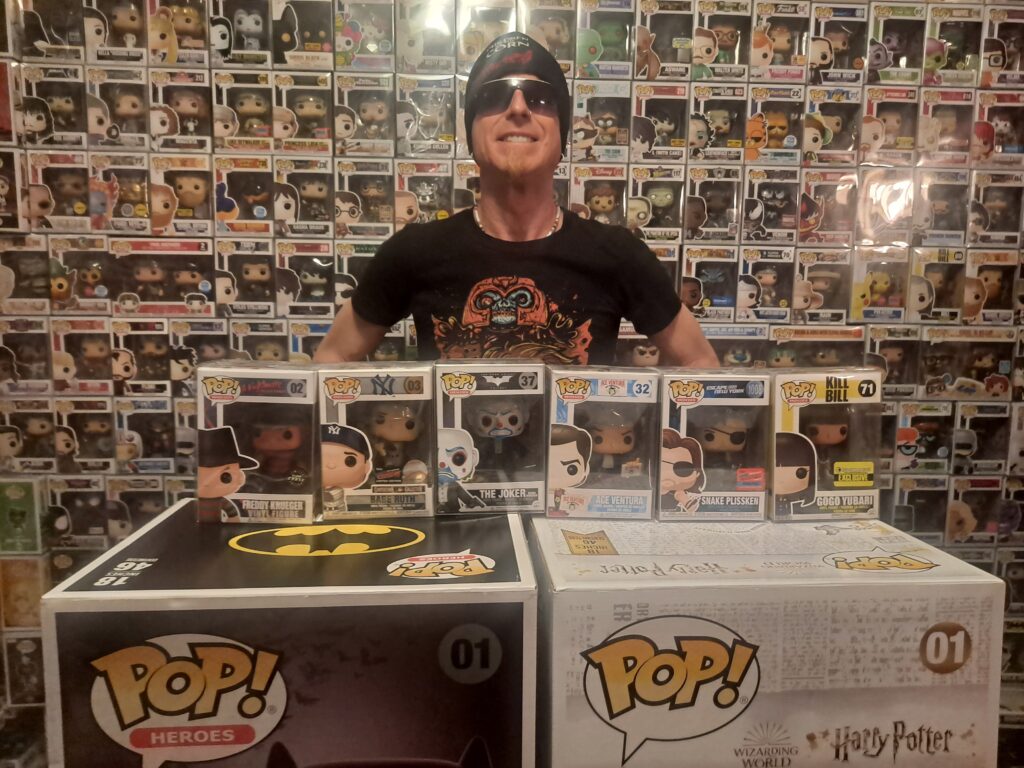 The biggest Funko Pop! figures collection belongs to David Mebane (USA), who has 7,095. This was confirmed in Knoxville, Tennessee, USA, on November 15, 2020. In 2014, David started putting together his huge collection.
He usually buys 20 to 30 Funko Pop! figures every week, so his collection is always growing. One hundred twenty-six of the statues in his collection are signed.
Mebane collects other pieces of pop culture, but when it comes to this particular brand, he says: "Why do I love Funko Pops? Well, I guess it's because I love popular culture.
Funko Pops are the best example of what pop culture is all about. Funko has everything, from TV and movies to wrestling and sports."
He started collecting horror Pops because he loves movies like Jaws and Friday the 13th. However, when he fell in love with shows like Sons of Anarchy and Breaking Bad, he switched to collecting other franchises.
Even though he didn't start collecting until 2014, he quickly became obsessed with finding rare Pops to keep at home.
Favorite items include Scarface's Tony in his convertible, The Dark Knight's Joker as a bank robber, and Quint being eaten by a shark in Jaws.
Paul Scardino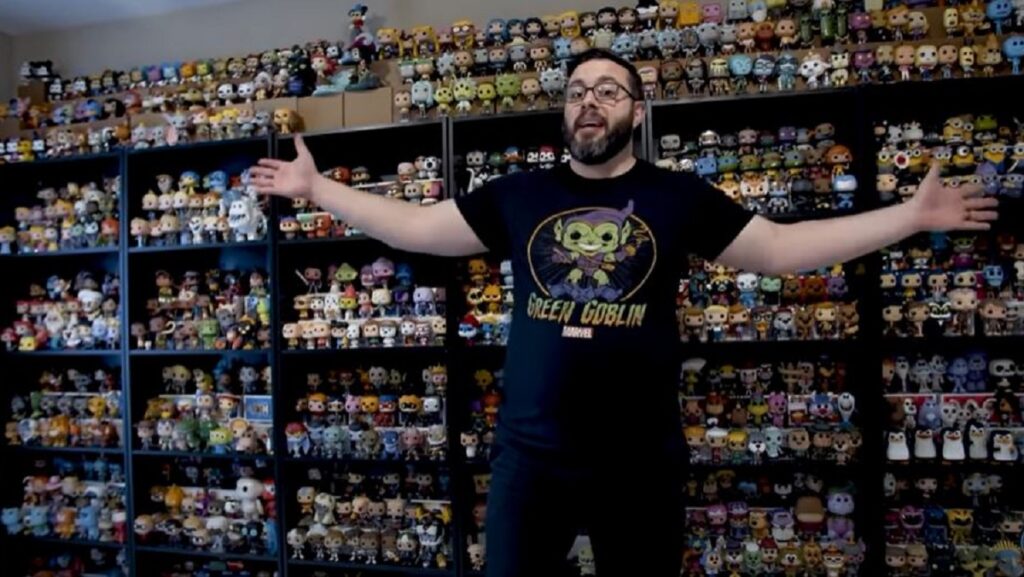 According to the Guinness World Records, Paul Scardino from Winchester City, Virginia, USA, has the largest collection of Funko Pop figures. He started collecting figurines in 2017 and now has around 5,306 of them.
The licensed characters from comic books, movies, and games are shown on the stylized vinyl models. Paul started collecting Funko Pops after getting Hawkeye and Spider-Man from Captain America: Civil War for his birthday.
The gift made him want to learn more about the different kinds of Funko Pops you can buy. From then on, he tried to get all the figures related to comic books (Marvel and DC).
When he discovered there were different lines, like movies, TV, and animation, he started buying the ones that interested him. Soon, he bought most of the lines and tried to complete sets.
This went on, of course, until he broke the Guinness World Record for having the most Funko Pop figures before David.
Before you go…
With so many Funko Pops, tracking the largest collection can take time. But we hope this article has helped you better understand how big some collections can get!
Check out my next article: "A Useful Guide on Funko Pop Collection Tracker."
Related Articles: