Funko has made Pop vinyl and other collectibles for a long time, and they still do. The Funko Marvel Collector Corps is a subscription box that came out in 2015.
This box is filled with exclusive items from Funko and Marvel to celebrate all things Marvel.
I bought this box to review it honestly and share it with others interested in signing up for this subscription.
What is Funko Marvel Collector Corps?

Marvel Collector Corps is a subscription service from Marvel Comics and Funko that comes out every two months and is now available through Amazon. Every box will have between 4 and 7 collectibles, plus an exclusive vinyl Funko Pop for $29.99.
The first box came out in April 2015, based on the movie Avengers: Age of Ultron. The last box you could subscribe to through Funko came out in April 2018 and was based on the movie Avengers: Infinity War.
Amazon started selling Collector Corps boxes in July 2018. The first Amazon box was about Deadpool.
When Funko had Collector Corps, boxes came out around the middle of each month in February, April, June, August, October, and December.
At Amazon, boxes came out at the end of the month in January, March, May, July, September, and November.
What is Included in the Funko Marvel Collector Corps?
Every Collector Corps box is different, but most come with a pin, a T-shirt, a decal, and two exclusive Funko Pop! figures.
Some Collector Corps may have playing cards, fidget spinners, pen-toppers, etc. Again, every box is different, so you never know what will be in it. Isn't that awesome?
Is it Worth Collecting?
As a big fan of Funko Pop figures, this box is worth collecting. If you love collecting merchandise and supporting your favorite franchises, having something like this in your life is great.
However, this may not be your subscription service if you want good value or an exciting new collectible item.
If you're a Marvel fan, it's also worth considering joining Collectors Corps.
There's no doubt that they did an excellent job curating their first box and putting together a unique lineup of items—and there's no reason to believe that next month's box won't be as impressive!
Examples of Funko Marvel Collector Corps:
The Avengers Collector Corps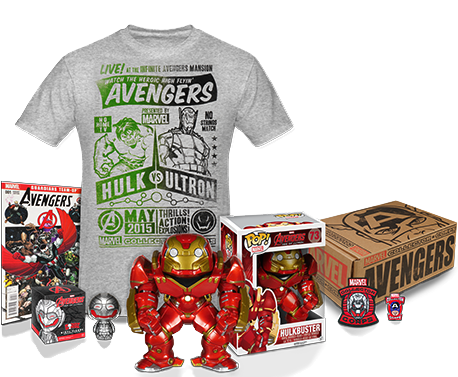 The very first Collector Corps released by Funko and Marvel. This features an Ultron patch, Captain America pin, Iron Man vs. Ultron shirt (1 of 4), Avengers Guardians Team-Up #1 Variant Edition Comic, Ultron Borbz, and a Hulkbuster Funko Pop!
Villains Collector Corps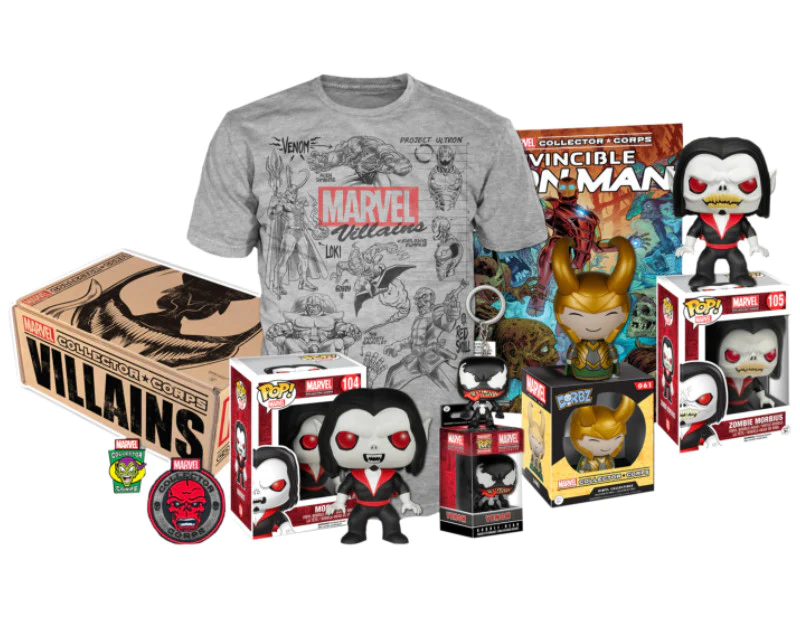 This box is a great Collector Corps box because it features some of the best villains in the Marvel Universe! This box comes with a Red Skull patch, Green Goblin pin, Invincible Iron Man #1 Variant Edition Comic, a shirt, Venom keychain, Loki Dorbz, and you can get a Zombie Morbius Funko figure. However, it has a 50% chance of happening.
Marvel Lucha Libre Collector Corps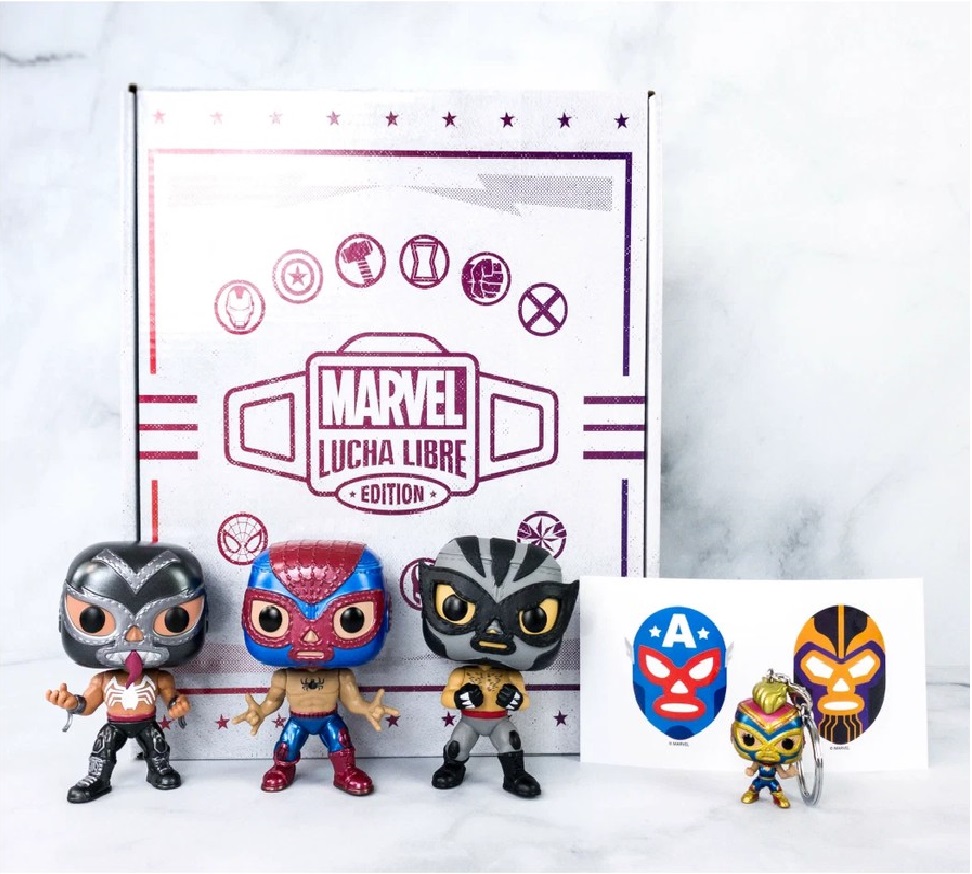 This box was released in 2021 and featured some of our favorite characters in a Lucha Libre suit! This box includes Captain America & Thanos mask decals, a Captain Marvel keychain, and Spiderman, Wolverine, and Venom Funko figures.
Before you go…
The Funko Marvel Collector Corps is a great subscription box I highly recommend. The items included in each box are of high quality, unique and fun! This subscription will appeal to collectors and non-collectors who enjoy Marvel movies or shows.
Check out my next article: "1 Exclusive Funko Collector Box You Should Have"
Related Articles: