In today's article, I will list 10 Euro coin collections for you to collect in 2023. This collection is not limited to just rare or expensive coins. This will include some coins that I love because of their history and how beautiful the coin is.
On each coin, I will give a reason why I include it in the 10 Euro coin collections list. I hope you enjoy it, and please let me know if there are any euro coins that you think should have been included in the list!
Top 10 EURO Coin Collection:
Andorra 50 Cents (2013)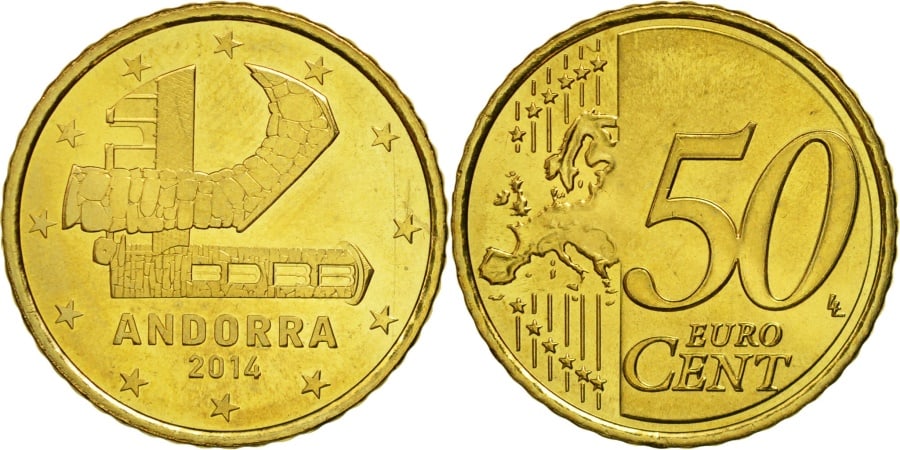 The first euro coin on my list is from Andorra and was minted in 2013. How many of you have an Andorran coin in your collection? You can choose from several denominations, but my favorite is the 50-cent coin.
At the center of the coin is the Church of St. Coloma, right to the year of mint and the inscription "ANDORRA." Although it is the same with the 10 and 20 cents coin. I love the 50 cents because of its color. It has a bright color compared with the other two.
Why Do I Love This Coin?
This coin is a piece of history. Andorra has no official currency before adopting the Euro. However, starting in 2013 Euro has been the official currency of Andorra. Other than that, this is a beautiful coin.
Austria 5 Schilling (1952)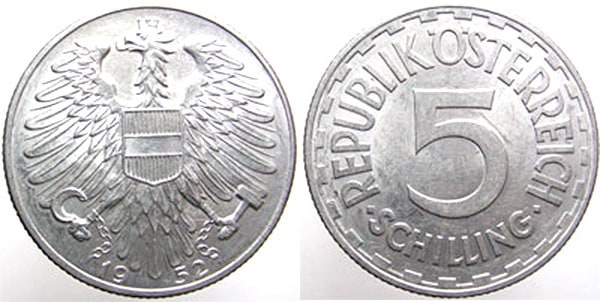 Made from Aluminium-magnesium, the second coin on my list is the Austrian 5 Schilling. It was first minted in 1952 and circulation until 1961. The reverse has an Austrian coat of arms (an eagle carries the Austrian escutcheon), while the obverse has a big 5 in the middle.
Why Do I Love This Coin?
I fell in love with this coin with how beautiful the eagle is. The hammer on one leg and the chain on the other. It is beautiful. The number 5 font is also beautiful.
Belgium 20 Francs (1949)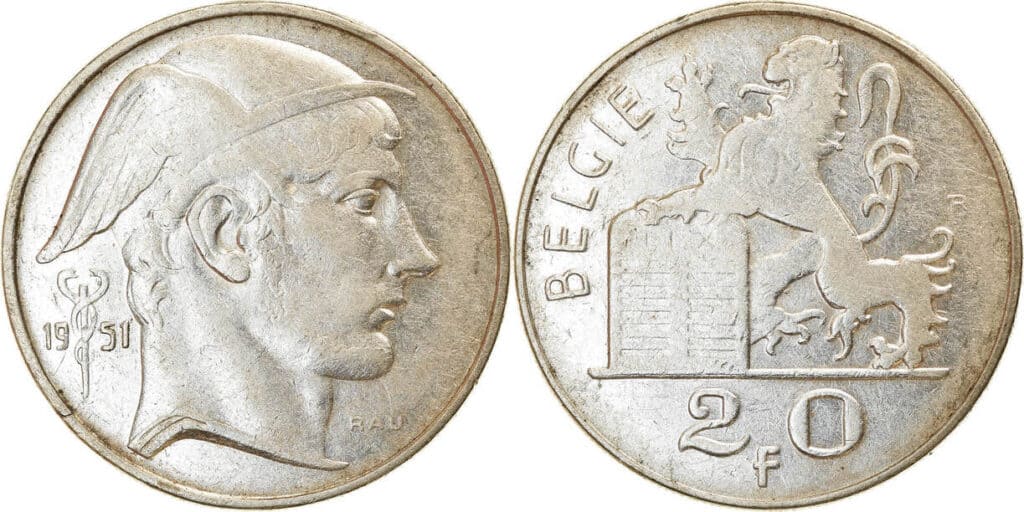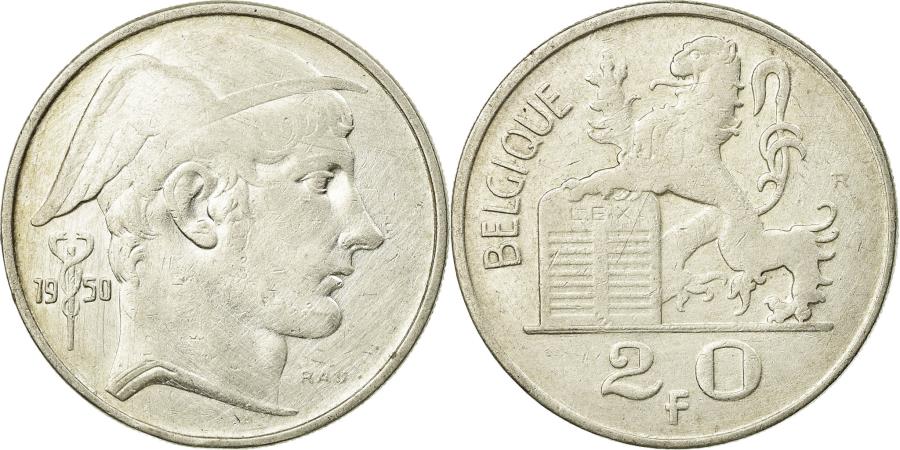 There are two versions of this coin, which makes this coin a unique coin to have in your collection. Unlike the 1877 Belgium 20 Francs that were made in gold. This coin was made of Silver, and it is cheaper to collect. The difference between the Dutch and French versions is the coin's color.
Why Do I Love This Coin?
Showing my friends and fellow collectors that I have a coin with two versions is something I enjoy.
Jersey 1 Pound – Elizabeth II (1981)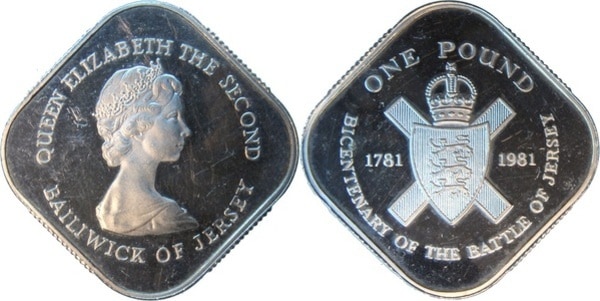 The Jersey Pound is a currency used on the island of Jersey. Elizabeth II's coin was minted in 1981 with a square shape. The coin is made from Copper-Nickel. The coin's obverse portrays Queen Elizabeth II wearing the Girls of Great Britain tiara.
Why Do I Love This Coin?
The shape is one of the main factors I love about this coin. In addition, this coin is to commemorate the 200th anniversary of the Battle of Jersey. So there is also the historical component to this coin.
10 Øre – Christian X German Occupation (1941)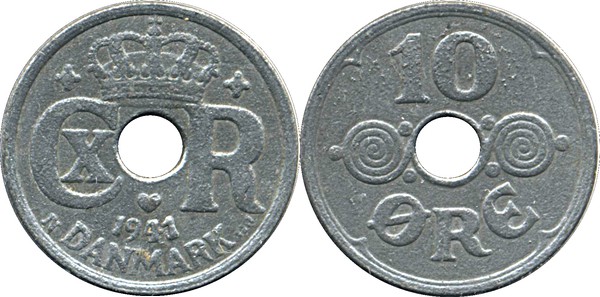 The next euro coin on my list is the German Occupation of 1941. This was when Germany occupied Denmark, and this coin was minted. The coin is made from Zinc and has a hole in the center. This coin has a simple design.
Why Do I Love This Coin?
I love this coin simply because this is a piece of history. The unique hole in the middle adds a unique factor to it.
1 Cent – Mole Antonelliana Italia (2002)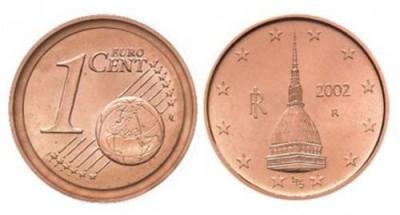 A coin I wish I have in my collection. A beautiful error coin from Italy. This euro coin was minted in 2002 with a Mole Antonelliana. The building is one of the symbols of Turin, Italy. The reverse has the 12 stars of Europe and the year of mint.
Why Do I Love This Coin?
I love the design of this coin. The building is so detailed and one of my favorite buildings. I also like how the stars are placed around the coin's edge. Plus, it is an error coin that is unique and rare.
2 Euro Greek Coin With S Mark (2002)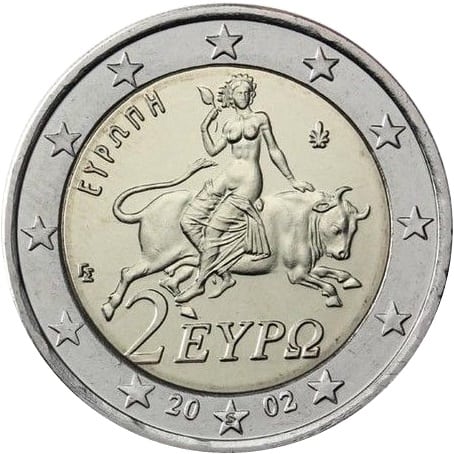 This is not an error coin. The Greeks feared they would not mint enough coins when the Euro was introduced in 2002. So Greek asked for the help of the French and Finnish. The part struck with the letter S is the rarest. The letter S corresponds to the Finnish issuing institution (Suomi) that struck it on behalf of Greece.
Why Do I Love This Coin?
An ordinary coin but with is a particular version. I would be happy to have this in my collection. So rare and unique, plus there is a story behind it to share with others.
2 Euro – Albert II Grace Kelly (2007)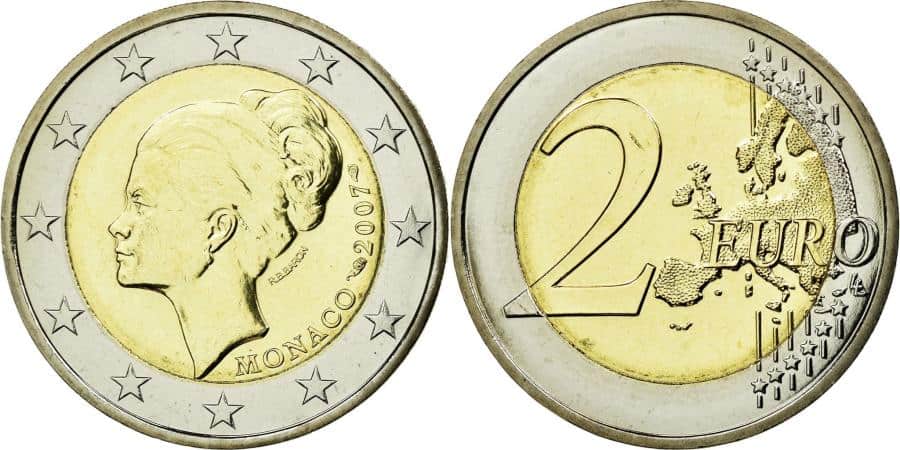 You will get this euro coin when you combine history, limited copies, and a Hollywood actress turned princess. This coin was in memory of Grace Kelly, who died in a car accident in 1982.
Why Do I Love This Coin?
With only 20,001 copies available, this coin is ideal for anyone's collection. In addition, it is a euro coin with history, rare as a Hollywood actress and Princess of Monaco. What else could you ask for?
10 Euro – Ioannes Pavlvs II World Day of Peace (2002)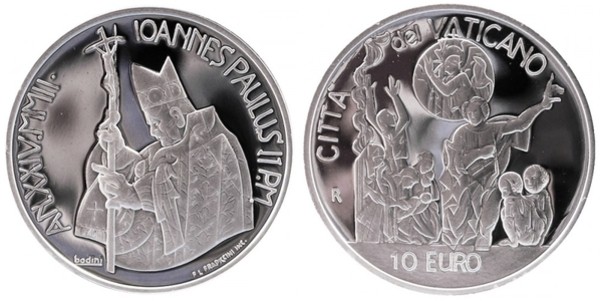 This Euro coin was minted to commemorate the 35th World Day of Peace. The design features a portrait of Pope John Paul II. The coin is made from Silver and has only 10,000 copies.
Why Do I Love This Coin?
I am not religious, but I think the design is beautiful. The portrait of the Pope is very detailed. In addition, the mintage is very low at only 10,000 copies.
20 Euro – Ludwig van Beethoven (2003)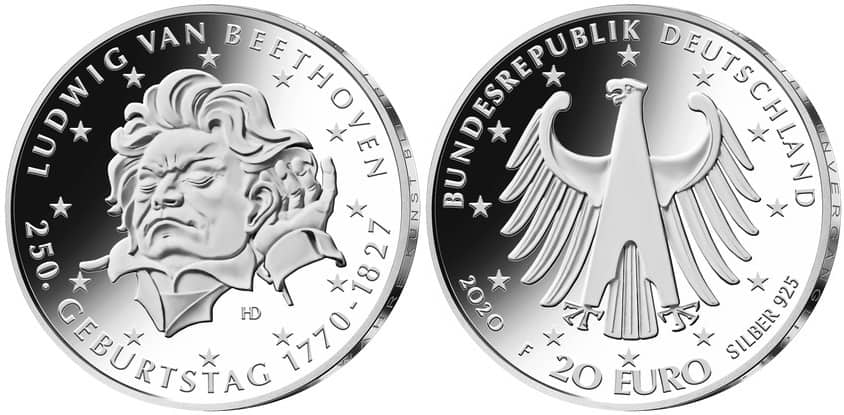 This euro coin was minted in 2003 to commemorate the 250th birthday of Ludwig van Beethoven. The coin has a silver content of .925. The front of the coin has a portrait of Ludwig van Beethoven, and the reverse has a German coat of arms.
Why Do I Love This Coin?
This coin is a beautiful euro coin, attractive to collectors who like Beethoven.
Before you go…
I hope you enjoyed my blog post about the 10 best euro coin collections to have in your collection. These euro coins are beautiful and rare, making them a great addition to any euro coin collection. Thanks for reading! Do you have any of these euro coins in your collection? Let me know in the comments below! Happy collecting!
Check out my next article: "The Best Coin to Collect in 2023: U.S Coin Version."
Related Articles: