If someone told you or you heard that you could sell 2 euro coins for a lot of money, I have good and bad news for you.
The good news is that it is true: some 2 euro coins are VERY valuable.
The other news is that there aren't enough coins with the right qualities to be considered valuable.
Which of these two euro coins could you sell for the most money? Do you possibly have them in your pockets right now?
Most Valuable 2 Euro Coins:
Bartolomeo Borghesi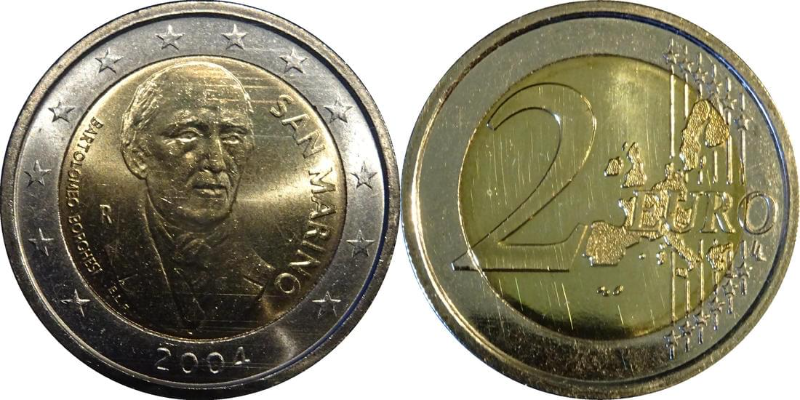 Unlike the other items on the list, this one stands out due to its unique quality.
The first two-euro coin was intended for general circulation rather than coin collections.
The coin is officially a "circulating 2 euro coin," but it's worth around 160 USD at the moment.
I think you could ask for a lot more depending on its condition.
V Centenary of the Pontifical Swiss Guard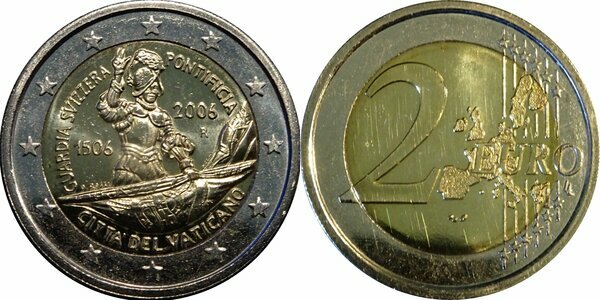 Collectible 2 Euro Vatican mintage coins are in high demand.
The beautiful figurative design on one side was struck to celebrate the Swiss Guard's centennial.
Coins of this type with PROOF quality and still in their original case can fetch over 218 USD at a coin show.
XX World Youth Day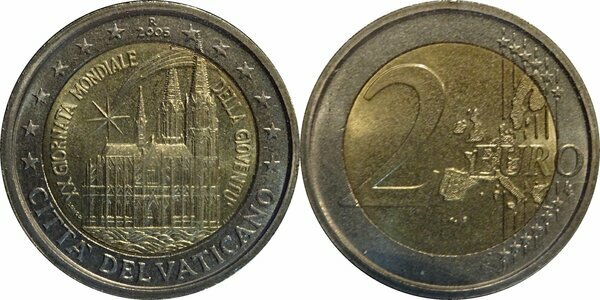 The XX World Youth Day coin struck 16 years ago, has risen in value significantly since its initial release.
This coin is worth around 300 USD, and it is extremely rare to find one for sale. The coin's reverse depicts the Cologne Cathedral with a comet in the sky.
One of the Cathedral's spires goes all the way to the edge of the coin, which is an interesting design choice. The attention to detail is superb.
75th Anniversary of the Founding of Vatican City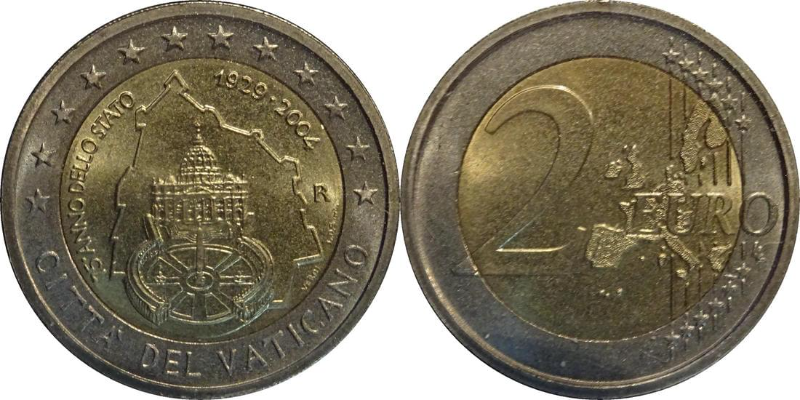 The Vatican Mint is another popular source for collector-grade 2 Euro coins.
This stunning coin was struck in 2004 and featured a schematic rendering of Vatican City walls and St. Peter's Basilica on the reverse. 
It is important to note that the Vatican coins are produced solely for numismatists and collectors.
All one hundred thousand of this lot's coins are PROOF quality. Collectors, if they can track this coin down, should be prepared to spend up to 140 USD.
200th Anniversary of the Accession to the Throne of Prince Honoratus V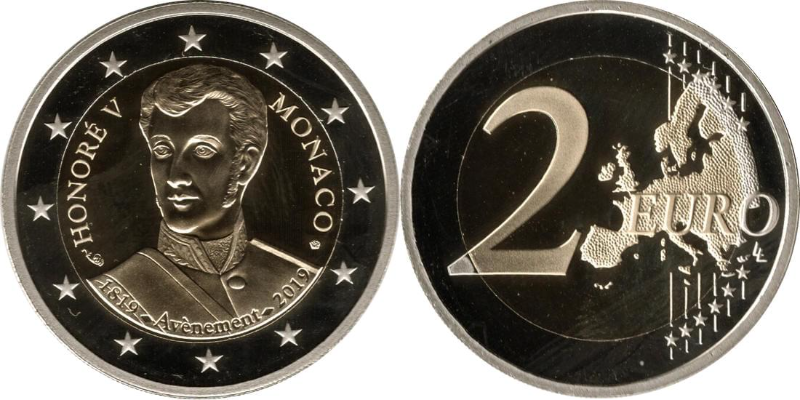 The last of Monaco's 2-euro coins. In 2019, 15 thousand of these coins were struck, and their value is 266 US dollars at numismatic shops.
The piece's design of a bust of Prince Honorat V is particularly impressive.
250th Anniversary of the Birth of François Joseph Bosio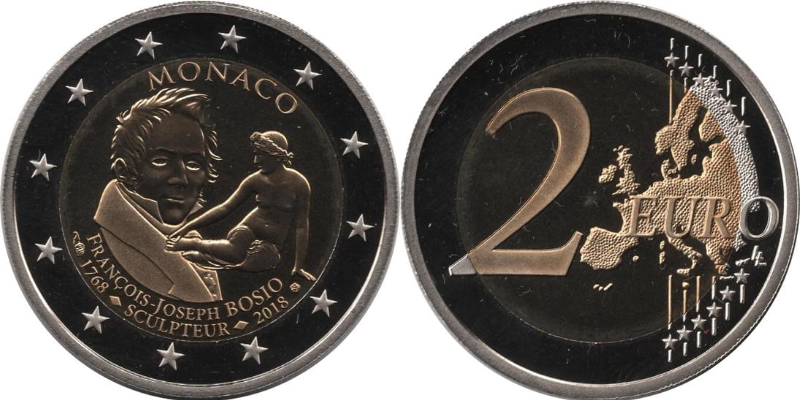 The Joseph Bosio coin is stunning and should be in every 2-euro coin collection.
The artist's bust and The Salmacis Nymph, one of his most well-known works, are featured prominently in the design.
If you're lucky enough to track down one of the 16 thousand Bosio coins in circulation, you can expect to pay up to 315 USD.
You might have to pay more if you want to buy it now.
200 Years of the Prince's Carabinieri Company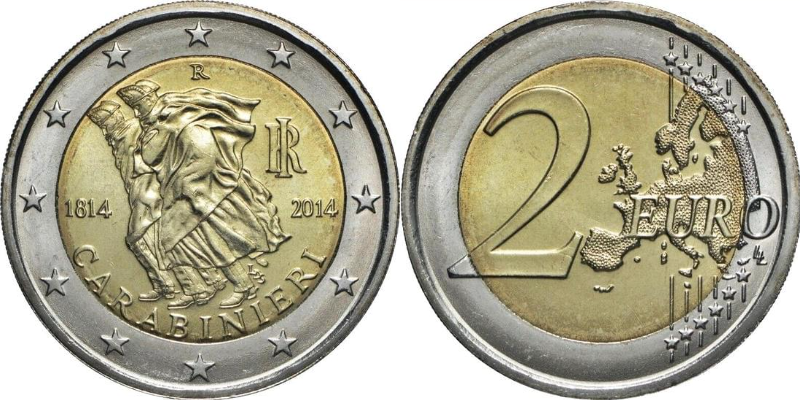 Like its predecessors and successors, this Monaco two-euro coin is a beautiful work of numismatic design.
To our right is a stunning coin depicting a CARABINERO with the Palace of Monaco in the background.
After checking the market price, I discovered a shortage of the 2 Euro as mentioned above coin. The price tag, however, came in at a hefty $435.
Whoever wants to buy it right now might have to pay a hefty premium.
150th Anniversary of the Foundation of Monaco by Charles III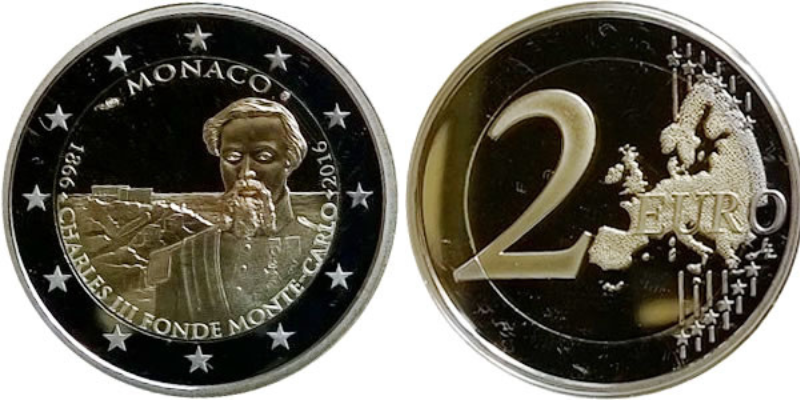 The initial purchase price of this coin may be lower than its predecessor's, but I do not doubt that its value will rise over time.
CARLOS III is featured in this picture, and the Castle of MONTE CARLO can be seen in the background.
With only 15,000 copies made, anyone looking to unload theirs can ask for over $600.
Having the original packaging and PROOF quality are a must.
800 Years of Monaco Fortress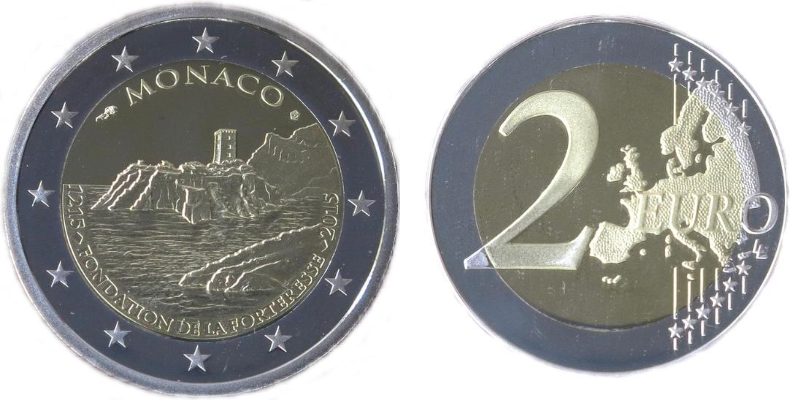 It is common practice in Monaco to issue limited quantities of 2-euro coins.
The bulk of its mintages were created with collectors and financiers in mind.
They are visually appealing coins that capitalize on scarcity to command a higher price.
In 2016, a special 2-euro coin was struck to commemorate the Fortress of Monaco's 800th anniversary.
Today, one can fetch $1,400 or more. Since so few are available, its price will likely stay the same or rise.
Žuvintas Biosphere Reserve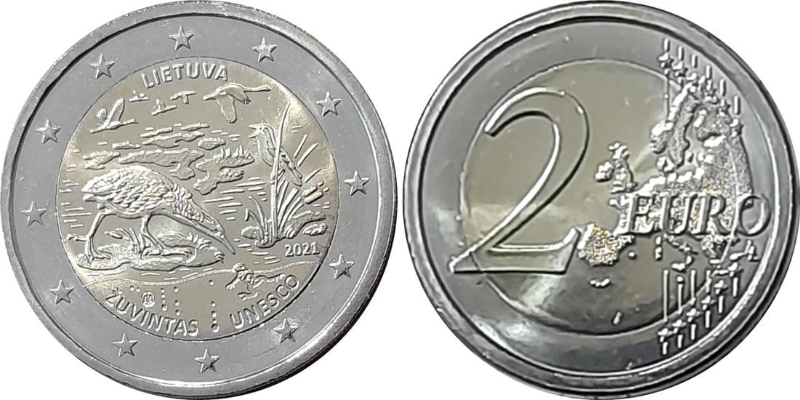 The 2021 Lithuanian coin, released only recently, is now the most expensive 2-euro coin ever issued.
The Bank of Lithuania reported that out of a total of 500,000 coins minted, about 500 were minted with an error in the edge, which has caused collectors to panic and drive up the price.
The $2,500 price tag listed for this coin on eBay is subject to change in the coming months.
Related Articles: