Victoria, BC, has a rich history, museums, and beautiful architecture. It's also home to great coin dealers.
The city boasts many businesses selling rare coins, precious metals, and stamps. Here are some of the best:
Coin Dealers in Victoria BC:
A A A Stamp Coin Jewellery Inc

The company has been in business since 1965 and sells coins worldwide.
They also have a selection of precious metal jewelry that you can use as an investment or decorate your home with beautiful art pieces!
So if you want to buy silver coins or gold bars, this is one of the best places in town to do so!
Super friendly staff and the lady behind the till clearly loves her job! If you ever need to find some coins please check here! I always find some awesome Canadian coins here. I was super happy with my Upper Canada penny and half penny. Thanks again <3

Dakota Mishuk
Lc Coins & Collectibles

Located in Victoria, LC Coins & Collectibles is one of the oldest coin dealers in town.
The business opened its doors over twenty years ago and has since established itself as a trusted source of rare coins, gold bullion, and silver bullion.
LC Coins & Collectibles offers free appraisals on all items brought in for evaluation. Their appraisers are well-trained professionals who know their stuff regarding valuable merchandise like gold chains or diamond rings.
Went into the store for the first time and I was impressed with the service and selection. I defiantly will be back!

Jevan Deigh
Lc Coins Ltd

Located in downtown Victoria, Lc Coins Ltd is a great place to buy and sell coins.
They offer a wide selection of coins, including rare Canadian coins. If you have any old gold or silver bullion, they can also help you with that.
Very well informed, knew their business and nice to deal with.

Gordon Campbell
Van Isle Coin & Stamp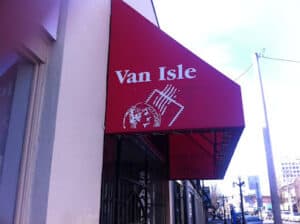 Located in Victoria, Van Isle Coin & Stamp is one of the best coin dealers in town.
They are open from Monday to Friday from 9 am until 5 pm and Saturday from 10 am until 4 pm, with closed Sundays and holidays.
This is my favourite coin shop, very quaint and I would say run by a hobbyist. The other ones on Fort Street aren't as good prices or as knowledgeable and friendly. I don't even go anywhere else, Van Isle is where it's at.

Miss Pie
Weeda Stamps Ltd

Weeda Stamps Ltd is a coin dealer located in Victoria, BC. The company has been in business since 1971 and specializes in gold coins, silver coins, paper money, and stamps.
They have a large inventory of coins and currency for sale at all times. They are also members of the Royal Canadian Numismatic Association (RCNA).
Helpful, courtious and good response to inquiry. Sales results good. They earned a 5 for results, service, and fairness.

Bruce Toms
Victoria Stamp Auction

They sell stamps and coin collections from all over the world.
They offer a lifetime guarantee on all coins they sell, free appraisals, and free storage services for your collection.
At the same time you travel or vacation, you have online price guides and forums you can join where people discuss their collections with other collectors worldwide.
Great service, and very easy to deal with. Great group of people.

The Man
Victoria Numismatics Society
The Victoria Numismatics Society offers various services and products, including coins (both ancient and modern), paper money (both Canadian and foreign), tokens, medals, etc., as well as other collectibles such as jewelry, watches, etc.
The coins they sell range from ubiquitous pieces like dimes or nickels to extremely rare items like Edward VII gold sovereigns from 1904 that have been graded Gem Uncirculated condition by NGC/CAC.
With an MS-67 grade meaning there is only about one in every hundred coins which would qualify for this level of grading due to its high-quality surface preservation characteristics combined with flawless or almost flawless deep mirror fields reflecting light onto your eyes when you hold it up so much so that even someone with poor vision could easily see their reflection inside it if appropriately held under bright light conditions."
Oak Bay Gold, Silver & Coins

Gold, silver, and coins. They also buy gold and silver from our customers at a fair price.
If you have an old coin collection you don't want anymore; they are also interested in buying those.
They are a family business with over 30 years of experience in the coin business, so come by for friendly service and knowledge about all your needs!
Very good service and valued advice Ron is pearl of facts and personable will give fare market price as well Ian his associate highly qualified and knowledgeable customer friendly.will go back and do business with them again.

David Meri
ROMEX Gold and Silver
ROMEX is a company that specializes in buying, selling, and trading coins of all kinds.
They also buy silver bullion bars and other precious metals for cash at competitive prices.
Excellent service! I received fair market value for my gold and quality time to look through every piece. I felt very comfortable and was treated very well. I was also pleasantly surprised by the beautiful variety of decorative valuables for sale around the shop. A great experience! Thank you Paul🤩

Tylene Thompkins
Coins of Canada

Coins of Canada is a coin dealer in Victoria, BC. They have been in business for over 30 years and are known for their large selection of coins, currency, and stamps.
The store is located at 1059 Fort Street, just off the corner of Douglas Street.
Andy is a very knowledgeable and fair dealer. Very pleased we sold our coin collection to you. Will recommend to others. Thank you indeed.

Peter McD
Benny Lee & Co
Benny Lee & Co has been in business since 1987. The company is located at 1210 Government St, Victoria, BC V8W 1A6, and is open from 9:30 am to 5 pm, Monday to Friday.
Benny Lee & Co sells coins for Canadians and Americans, specializing in Gold Coins (Canadian and US). Benny Lee & Co staff are experts on all things coin-related!
They have extensive knowledge about the history of each coin and how they were made using various methods like minting or casting.
Before you go…
We hope you've enjoyed this list of the best coin dealers in Victoria, BC. If none of these options work for you, check out our other guides on buying gold and silver coins and what to look for when buying silver bars.
Check out my next article: "13 Of The Best Coin Dealers In Ottawa."
Related Articles: