Knoxville is a great place to find coins and so much more. Whether you're looking for currency from your favorite country or want to find rare U.S. coins, there's no shortage of places to find them in Knoxville. Here are 17 of the best coin dealers in town:
Best Coin Dealers in Knoxville:
Westside Coins & Collectibles

Westside Coins & Collectibles is an important resource. They carry a complete line of coin supplies you need to manage your collection. In addition, they can appraise your coins or the entire collection.
No collection is too large or too small. They're an NGC- and PCGS-authorized dealer. They are here to help you get the best price possible for your coins and valuables.
"Visited this shop for the first time today, well stocked! We got a Morgan dollar, a Roman era coin, uncirculated dime, an Indian head penny and some coins holders. The woman working was super friendly, prices were fair as well on everything we bought."

Jake Nelson
HallMark Rare Coins

HallMark Rare Coins specializes in all U.S. coins. They pride themselves in offering their customers attractive and adequately graded coins at fair prices.
They will buy your coins, coin collections, bullion, gold, silver, or platinum (in any form), broken & unwanted jewelry, and small antiques.
Free evaluations on coins or jewelry. See their selection of estate jewelry and small antiques.
"Very knowledgeable! Went in to have some coins valued from my late father and was given an honest run down of what I had. Great selection as well… Will go back to browse"

Joseph N.
Coins Plus

Coins Plus is the original Coin dealer in Anderson co. and Clinton, established in 2004.
They have been here for 20 years and pay what is fair for estates, coins & precious metals.
They specialize in buying/selling and trading silver & gold coins. They buy collections.
They are proud to have the following certifications and affiliations – ACDA, ANA. Coins Plus is a Locally owned business. They are happy to serve multilingual customers.
"My wife and i went into Coins Plus years ago to trade in some jewelry. We were greeted kindly and made to feel welcome. There was a no-nonsense upfront offer price for the items and we left there happy just to have been paid well. Would use them again given the opportunity."

Bill Boxter
Kit's Rare Coins

Kit's Rare Coins is committed to offering the finest coins and valuables at the fairest prices.
They work under NGC, PCGS, and ANA numismatic standards to ensure that your coins and metals are priced for sale and purchase.
They also strive to give you valuable information and fair prices on your watches, clocks, guns, antiques, stamps, swords, and other tangible assets.
"Was respectful, he was polite, he was patient with my crazy time frame and most of all, he was VERY helpful. I learned a lot. Would definitely recommend. Thank you for letting me pick your brain and for all your help."

Emily Threet
Halls Coins
Halls Coins is a Knoxville, Tennessee, business specializing in selling collectible coins, banknotes, and stamps.
They have a variety of coins for your needs and offer fair prices on the coins for sale in their store! So if you want to sell your silver coins, this might be one of the best shops in Knoxville.
"Great experience, the guy working (Not sure if he's the owner) was really polite and courteous. I explained to him that my son is just starting out in coin collecting and he steered me in the right direction with some starter pieces for him. We'll definitely be back, happy to spend my money on coins instead of video games for a change!"

Jake Nelson
Fort Knox Gold Coin Buyers

Fort Knox Gold Coin Buyers' mission is to provide clients with a service to sell their gold and silver coins or bullion at an honest and competitive price.
It is important to them not only to provide a fair price but to teach and explain to clients how they arrive at that price so that each client is knowledgeable about their coins and bullion.
They are the region's gold-buying experts and often work closely with banks, attorneys, financial advisors, and the general public to appraise bullion and rare coin collections.
"Fort Knox Gold Buyers was the best experience I've had dealing with selling gold. Most important thing when dealing with selling gold is finding someone who is trustworthy. I 100% know that Justin at Fort Knox Gold was completely honest with me and gave me a very fair deal. Only one I will sell gold to from now on."

R. Patrick Kennedy
Knoxville Gold & Silver Buyers

Honest, reliable Gold and Silver dealer in Knoxville, TN. They buy and sell all kinds of gold, silver, and jewelry. Visit them if you are looking for a fair and honest price.
They have over ten years of experience in the gold industry.
"Love these guys! Always the best prices, and the best service. They went above and beyond to get me the price I needed for my gold. Surprised me when I was actually offered more! Thank you so much!"

Tonia Russell
Coin Wrap Inc

Coin Wrap Inc specializes in certified coins and provides various services such as appraisals and coin grading.
If you are looking for rare coins, Coin Wrap has a large selection of gold and silver bullion coins from around the world and US-minted gold coins.
They also have an extensive collection of U.S. currency notes, including modern issues from all Federal Reserve banks since 1929, along with obsolete bank notes from across America.
"Awesome staff"

James Hudson
Knoxville Gold Buyers

Knoxville Gold Buyers pay the highest price for your gold and silver coins. Sell your gold and silver coins for what they are worth. Don't be short-changed. 
Millions of dollars worth of gold and silver coins are hidden away in drawers, jars, and old tins because people don't know what to do with them.
"If you want an honest and all around great person to handle your gold, sterling, coins and jewelry, Bob is your guy. Like an earlier response, I would give Bob TEN stars if I could. Smart, informative, thoughtful and I know I can trust him in every situation. Rare in the business world, or so it seems. The best!"

Anne Tidwell
D & E Coins & Collectibles
They specialize in U.S. and foreign coins and currency, rare coins, paper money, and gold bullion.
Knox Gold Exchange

Knox Gold Exchange is the place to go if you're looking for a reputable coin dealer.
They buy, sell and trade all types of gold, silver, platinum, coins, and collectibles.
They are committed to providing you with a fair and honest price on your items.
Their staff will give you their undivided attention as they educate you about the value of your items before setting an asking price or making an offer on them.
"These people are so honest that I was beside myself..  I was expecting to get the run around trying to get rid of some old jewelry. They actually took the time to explain to me the quality of what I had and actually told me that I'd make more money taking it somewhere else.  I'm am more than thankful and would recommend this place to anyone who wants to be treated fairly..  Not to mention the customer service..  Very cool!"

Kyle Z.
Cable's Coins & Collectibles
Cable's Coins & Collectibles is a full-service coin and collectible shop selling bullion coins, proof sets, and commemorative coins. They also have many foreign currencies, medals, and tokens.
If you have been looking for the perfect gift or something fun to spend time with friends or family, this may be the place for you.
Stamps Coins & Collectibles
For 52 years, Stamps Coins & Collectibles have searched the world for interesting coins, stamps, books, jewelry, and other collectibles.
They now offer them for you to purchase as a treasured gift or an addition to your collection. In addition, they continually post new items.
Foothills Stamps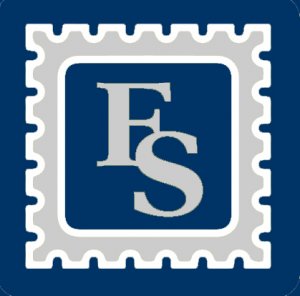 Foothills Stamps, a family-owned business since 1972, specializes in all things coin related. The store has been around for so long because of its owner's knowledge and inventory.
This is the place to go if you're looking for a rare coin or an older stamp!
They have a vast selection of coins and stamps that will indeed have something to suit your needs—and they do it all at reasonable prices too!
"We called and the owner Joe which is actually both gentleman name. They were kind considerate and very professional.  They gave me lots of information about
My collection and put collection to the front to help us  They went above and beyond courtesy and even gave me back my own personal favorite book back. Great place to buy or sell. Thanks for everything that you did to educate and inform us professionally to help make the decision to make the sale easy. Great company"

Teresa T
Numis Network Independent Representative
Numis Network is pioneering the sale of graded, silver, and gold numismatic coins through the network marketing industry.
Their vision is to become the largest retailer in the world of these precious metal coins by creating this new industry category combined with the explosive power of the network.
Jerry's Coins
Jerry's coin specializes in gold and silver coins. They can appraise your coin collection and give you a good deal out of it.
So if you're looking for a new coin for your collection, Jerry's Coins is one place to buy your coins!
Kell's Gold & Silver Exchange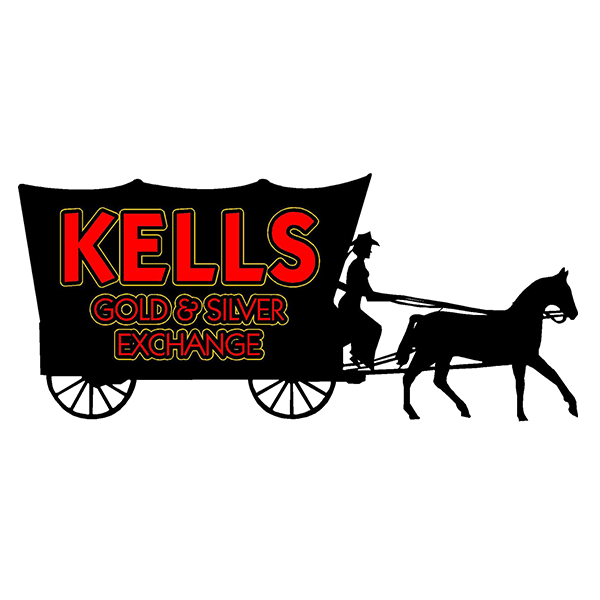 They are a premier shop known for its warm, friendly service and extensive product selection, which includes a lineup of gold, silver, coins, and precious metals.
They do cash for gold and cash for silver and platinum. They also buy and sell gold, silver, platinum, and diamonds in any form.
So they've got you covered if you are looking for a coin and bullion dealer in or around Knoxville.
"Absolutely love this place!! They are beyond fair and just fun to speak with. They always give the best prices for what you're selling and you won't be disappointed. They also have a great collection on rings, Authentic Pandora charms, and various other items. You won't be disappointed!!"

Meghan D.
Before you go…
We hope you'll find this list of coin dealers helpful, whether you're interested in buying or selling. Coin collecting is a fun hobby, and it can be profitable too. So don't wait! Get out there and start hunting for the coins that make your collection unique.
Check out my next article: "10 of the Best Coin Dealers in NYC."
Related Articles: