Coin collecting is a hobby that's been around for thousands of years. It can also be a great way to invest in the future and collect something unique and interesting.
If you're new to coin collecting or looking for a place in Jacksonville to pick up some rare coins at an affordable price, keep reading for our list of 11 of the best coin dealers in town!
Coin Dealers in Jacksonville:
A-Coin & Stamp Gallery

A-Coin and Stamp Gallery, Inc. was established in 1978 and is the Southeast's premier dealer of gold, coins, silver, diamonds, platinum, Rolex watches, designer jewelry, stamps, rare and antique firearms, and other fine collectibles.
"I have done business with them for over 30 years. My father was friends with the owner and trusted him beyond words. My brother in law recently stopped by and conducted some buying and selling. He again raved at the great experience he had encountered.
I am glad to hear they are the same people with the same business practices. Great job!"

Cliff C.
Dan's Sports Cards & Games

Dan's Sports Cards & Games. They have been in business since 1987 and operate a full-time, brick-and-mortar retail storefront in the Jacksonville, FL, area.
Here, collectors will find baseball cards, football, basketball, hockey, racing, tennis, golf, and other sports cards from Topps, Donruss, Leaf, Panini, Upper Deck, Fleer, Score, Sage, Press Pass, and other manufacturers.
They also carry Magic the Gathering, Yugioh, World of Warcraft, Dungeons & Dragons, Pokemon, Naruto, Heroclix, Star Wars, Star Trek, and other gaming non-sports cards made by companies like Wizards of the Coast, Bandai, Rittenhouse, Etc.
In addition, they have trading cards available in a single box or case. Other collectibles they buy, sell, and trade Include Comic Books, Video Games, Coins, Autographs, and Vintage Toys. New items are acquired and added to their extensive inventory each day.
"Incredibly organized, and not your typical sports cards & games you'll find other treasures here!"

Roxanne S.
Vault & Co.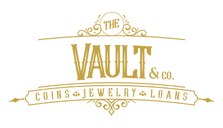 The Vault & Co. was established in 2020. The owner started as a full-service pawn shop in 2008, carrying guns, tools electronics.
Over the years, they have scaled back to specialize in Coins, Diamonds & Luxury goods and are the only pawnshop in the area offering loans at 5%.
"This is an incredible store. They have coins, rings, couture purses and bags, Tiffany, and jewelry designed by local artists. Every time I visit a town, I look for the town's estate jewelry and the pawn stores because why on earth would I pay full price for a diamond or a Louis Vuitton bag?

I was especially excited to be in St Augustine because it is the oldest town in the entire nation, so of course I've gotta check out the olden jewelry and coins from the town's best shops. I'd say The Vault is the best. Start here and then check out the others. Plus, there is a cat cafe next door so you can get coffee after you've bought gifts for your favorite people and yourself."

Tipsy T.
PV Coin Shop & Gold Jewelry Buyers

At PV Coin, they value having the best technology to verify the authenticity of precious metals.
They also value the knowledge and experience to answer all their client's questions.
Above all, they value honesty, fairness, integrity, and complete transparency.
The owners of PV Coin did not form PV Coin to get rich. Instead, the owners of PV Coin started because they have a passion for precious metals and want to share their passion with local Floridians, whether they are in the market to buy or sell.
"I shopped around several towns and Carmine had the best price. He made me feel comfortable and safe buying silver coins from him. I will definitely be going back!"

Amerikin USA
Uncle Davey's Americana

Uncle Davey's was established in 1989. Dave Nelson started his hobby of collecting Confederate items in his elementary school years in Richmond, Virginia.
By the fourth grade, he proudly offered his homemade business card advertising to buy, sell, and trade coins and stamps.
Uncle Davey's Americana began as a small retail business in 1989. In June 2013, Uncle Davey's Americana celebrated 20 years of operating at the exact location. One of the best shops out there to visit!
"This place is a gem!  Great collections of Civil War period items: books, weapons, leathers, buttons, medical equipment, currency, documents, etc.  I would highly recommend this place to anyone interested in the Civil War, or even history in general!"

Nathanael R.

Edgewood Coin

Edgewood Coin is a full-service coin shop in Jacksonville, Florida. They buy and sell coins, currency, and bullion.
They also offer appraisals for insurance purposes. Edgewood Coin has been in business for over 50 years and specializes in numismatic and bullion coins!
"Great place to bring or buy your special coins ,gold , jewelry or silver, this place has a great deal of interesting items and very nice things. Super nice staff extremely knowledgeable about coins and precious metals, very helpful if they don't have what you want they will usually order for you or know where you can get it. I learn something new every time I go here. 100% recommend to anyone that likes gold or silver and coins. They also have jewelry."

T Lee
All Florida Coin & Stamp
All Florida Coin & Stamp have been doing business in Jacksonville, Florida, for over forty years.
Their buying power and many relationships with collectors worldwide enable them to give you top dollar for your valuables.
You can see why their collection is one of the finest in the world, and you wouldn't be disappointed!
"Nice little shops. It is a mixture of coins, jewelry and miscellaneous.
Coins are mainly US."

Jeffrey McIntyre
First Coast Coin
First Coast Coin specializes in a wide selection of certified and raw coins and currency.
Silver and gold, precious metals, are great investment options. They also offer estate appraisal and liquidation for your precious metals and coins!
So if you want to get your precious metals or collection an appraisal, they are one of the best shops out there to help you out!
"First coast coin is very reliable, knowledgeable, honest, coins priced right…. We have done many transactions…..spoke to him quit often, he is very helpful"

Bryan Seltzer
Rare Coins by Mark

You may not have known it, but Jacksonville has been home to some of the best coin dealers in the country.
Coin collecting is an old hobby, and these individuals know how to bring out your inner collector. Rare Coins by Mark specializes in pre-1933 silver dollars and more.
"I had a great experience at rare coins by Mark. Very knowledgeable, great selection and very honest prices. The thing that struck me most was the patience that the owner had in explaining the details of coins that I didn't fully understand, so if you are looking for great customer service and an honest business man then rare coins by Mark is where you wanna go."

Rusty Matthews
Z-Man's Rare Coins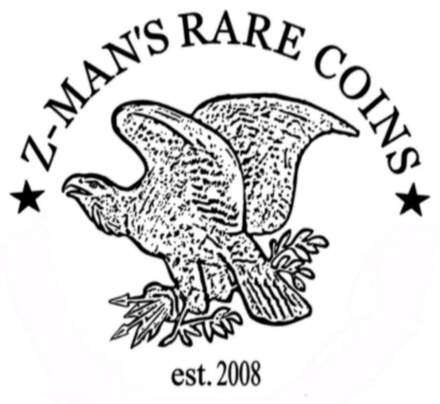 Z-man's Coins started in June 2008 at Howard's Flea Market as a part-time fun business. John and Alexandrea worked weekends buying and selling coins and silver.
One of the best shops to visit whenever you're in Jacksonville. With their knowledge of coin collecting, you'll surely get your money's worth!
"Talk about quality service, great selections, and exquisite customer service! Alexandrea knows what she's talking about and has knowledge on par or even better than most other collectors I've met! If you want to buy pieces from a reputable dealer or just want to go in and learn about collecting, do it! She has an amazing selection for coins from the early collectors to those spend serious money! Thank you for the knowledge, the coin I traded/purchased, and I'll be back soon!"

David Christie
Gold & Silver Shop
Gold & Silver Shop is a coin dealer located in Jacksonville, Florida.
They have been in business for years and specialize in rare coins, gold and silver bullion, and collectible coins.
Their inventory includes rare coins from the United States Mint and foreign countries.
"This is my favorite pawn shop. The staff are amazing and awesome and very friendly."

Jessica Lance
Before you go…
We hope that you find the information in this article useful. The dealers listed here are just some of the many options available in Jacksonville. If you're looking to buy or sell gold, silver, or coins, we encourage you to visit one of these dealers and see what they offer!
Check out my next article: "17 Best Coin Dealers in Knoxville!"
Related Articles: