Since their introduction in 1938, Jefferson nickels have been highly sought after by coin collectors.
You might even have a Jefferson nickel lying around somewhere, as it is currently one of the most sought-after U.S. coins among collectors.
Though the coin's design has changed over time, some rare and valuable examples remain. Let's take a look at some of them!
Valuable Jefferson Nickels:
1938-D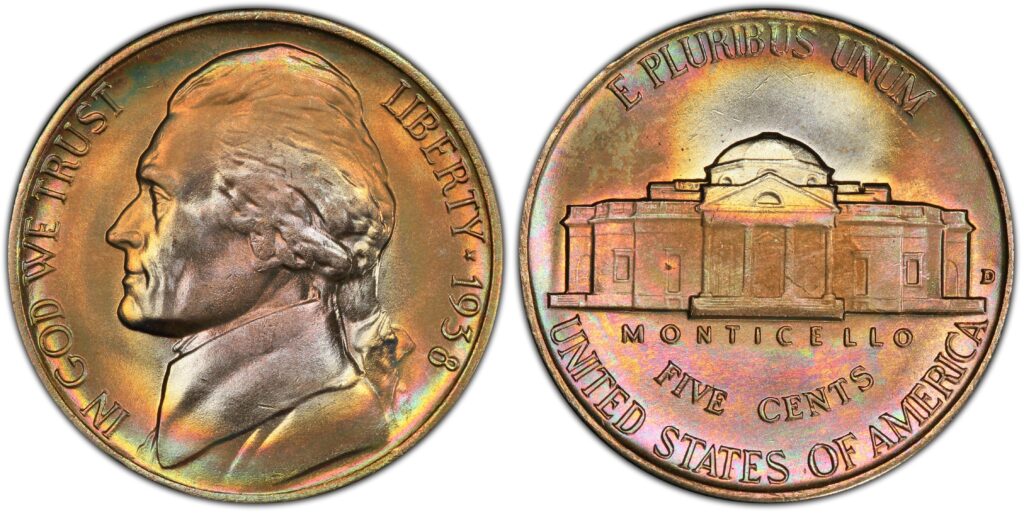 Depending on the year, it is rare for a Jefferson nickel to show every step of Monticello on the back.
As a result, it's incredibly challenging to locate a full steps version of the first-year issue of this coin in close-to-mint condition.
But in 2022, a very good 1938 Denver mint Jefferson coin was sold at an auction for $33,600.
1949-D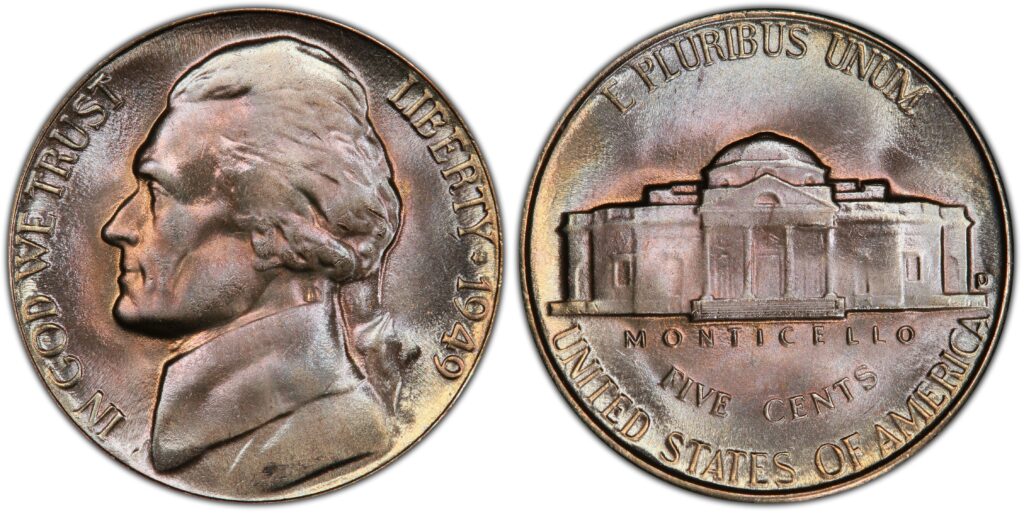 The Mint sent a die for the 1949 nickel to Denver, possibly to meet the demand for nickels in the Midwest.
The nickel was stamped with the die, and a D was added to denote the Mint.
The D over S nickel is uncommon because of this overstamping, and it is much more uncommon in the full steps version and near-mint condition.
Nevertheless, 2014 saw one in fantastic condition sell for $32,900.
1964 Special Mint Set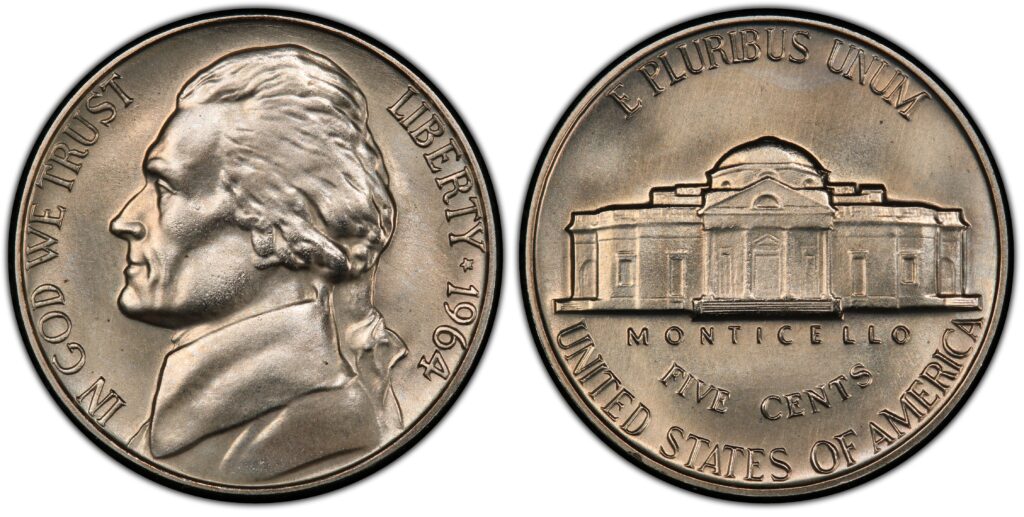 Similar to a proof set, a special mint set (SMS) is produced in small amounts to test dies and offer stunning coins for collectors.
Only 20 to 50 1964 SMS nickels are known to have been produced, and the ones in perfect shape and bearing the entire Monticello full steps are particularly expensive. In 2016, one went for $32,900.
1942-D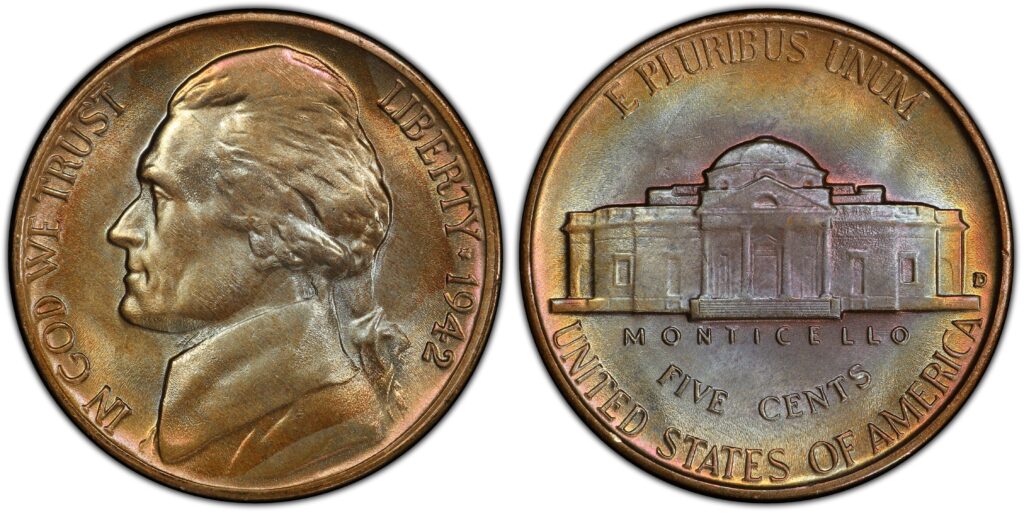 The Denver Mint stamped a horizontal D on a few nickels in 1942 before stamping a regular D over it.
One of the rarest Jefferson nickels you may discover, only around ten coins with this minting fault are thought to be pristine.
A perfect model with all the steps was sold in 2006 for $32,200.
1940 Reverse of 1938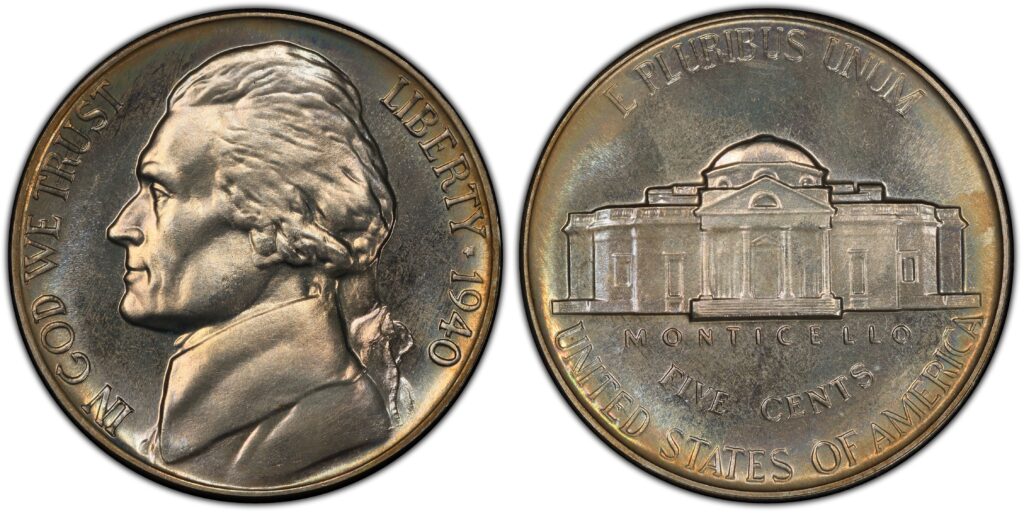 When the incorrect year's die is used to stamp the coin's reverse, or back, it makes for an interesting minting blunder.
This occurred in 1940 when a few nickels were struck using the 1938 die. You can spot these by paying close attention to the stairs at Monticello.
If the steps' sides are wavy and less clear, you might have this small but valuable minting fault. In 2011, one in pristine condition sold for $28,750.
1953-S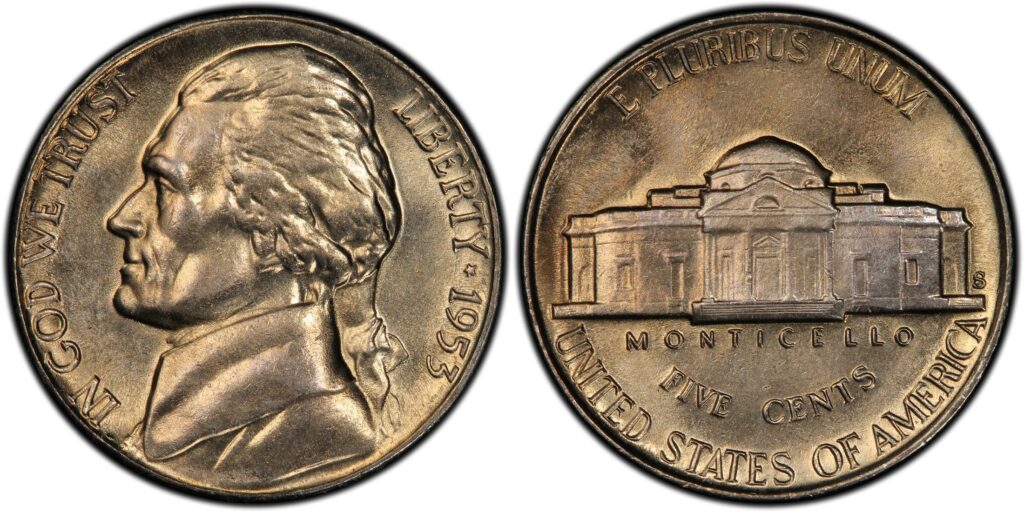 The 1953 San Francisco Mint Jefferson nickel issue is a hard-to-find sample with full steps that can be very expensive.
Only 24 complete instances are known; one was auctioned in 2019 for $24,000.
1939 Reverse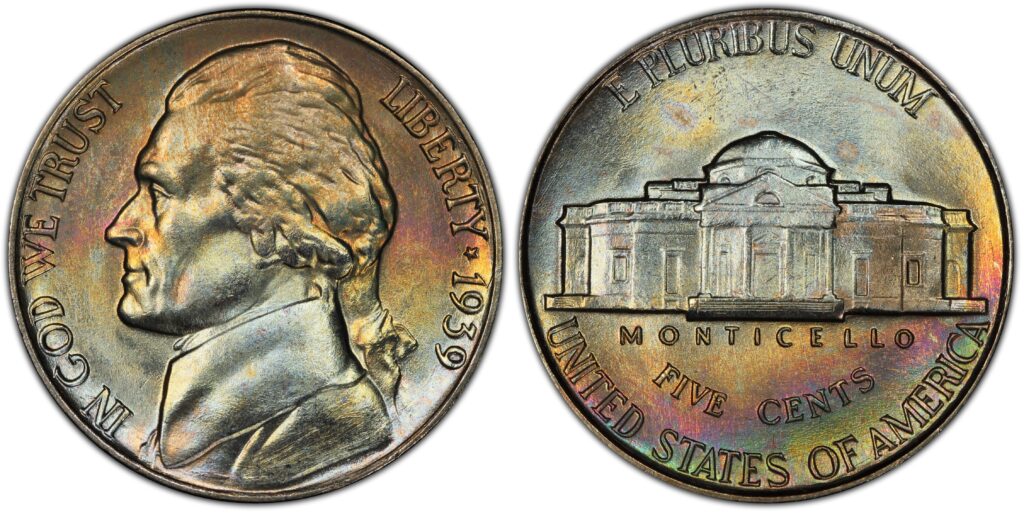 The 1939 nickel with a reverse of 1940 is another example of a coin that was struck with the reverse of a different year. It is a desirable coin, especially in excellent condition.
About 40,000 of the more than 120 million reverses produced still exist. Few people are in sufficient form to demonstrate the steps.
This coin may be worth hundreds of dollars if all the stages are visible. One went for $23,500 in 2014.
1964 Satin Finish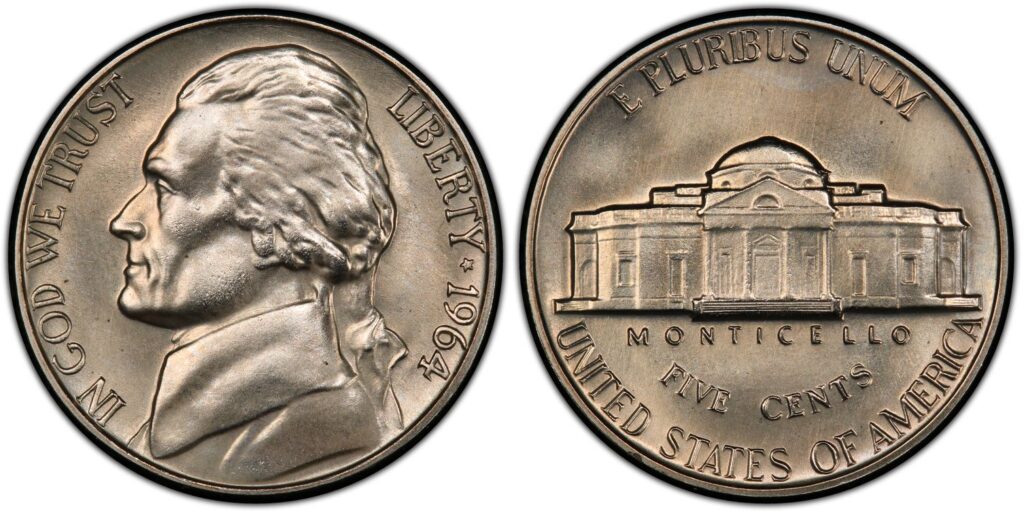 Though the 1964 Jefferson nickel with full steps is uncommon, it is even more so with a delicate satin finish.
Only about 19 of these finishes are possibly a part of an unofficial mint collection.
In 2019, one in excellent condition sold for $22,800.
1962
The massive volume of 1962 Jefferson nickels produced means that the dies used to produce them grew worn, although they are very common.
Because of this, unique whole steps coins are incredibly unusual, and it's extremely difficult to remain in practically uncirculated condition. An instance went for $21,150 in 2013.
1939 Doubled Monticello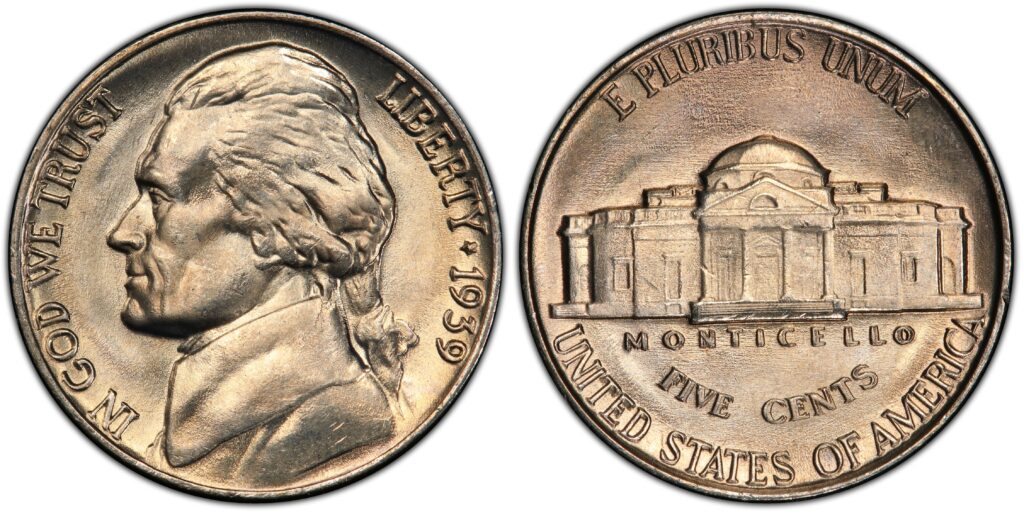 A double stamping may be seen on the back of some 1939 Jefferson nickels.
This is particularly evident in "MONTICELLO" and "FIVE CENTS." The majority of these coins are valuable, regardless of condition.
However, they are uncommon and nearly immaculate; one sold in 2016 for $20,562.
2000-P Two-Headed Nickel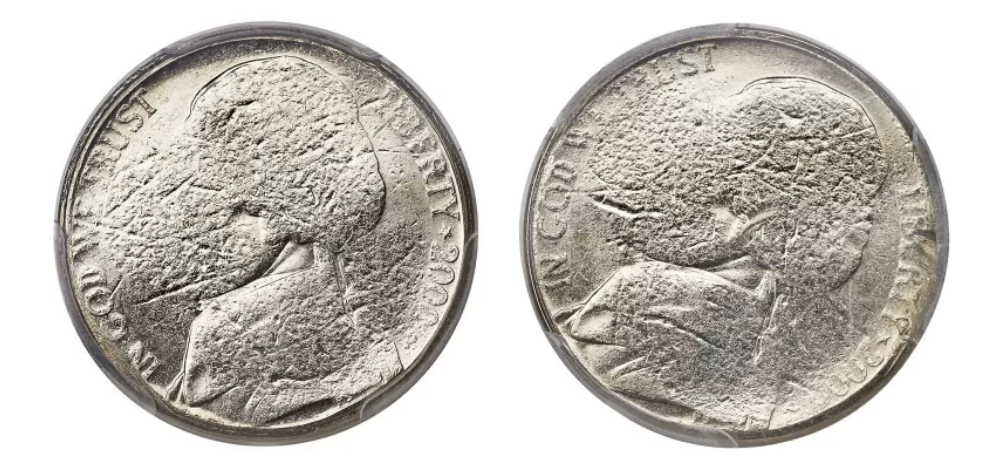 A highly uncommon and intriguing minting fault occurs when a coin is struck twice, but the planchet (or coin blank) is rotated between the two strikes.
Only one known instance of this happens when the front or obverse side of the coin is involved—a 2000 Philadelphia Mint Jefferson nickel with two overlapping heads sold for $20,520 in 2018.
1964-D Repunched Mintmark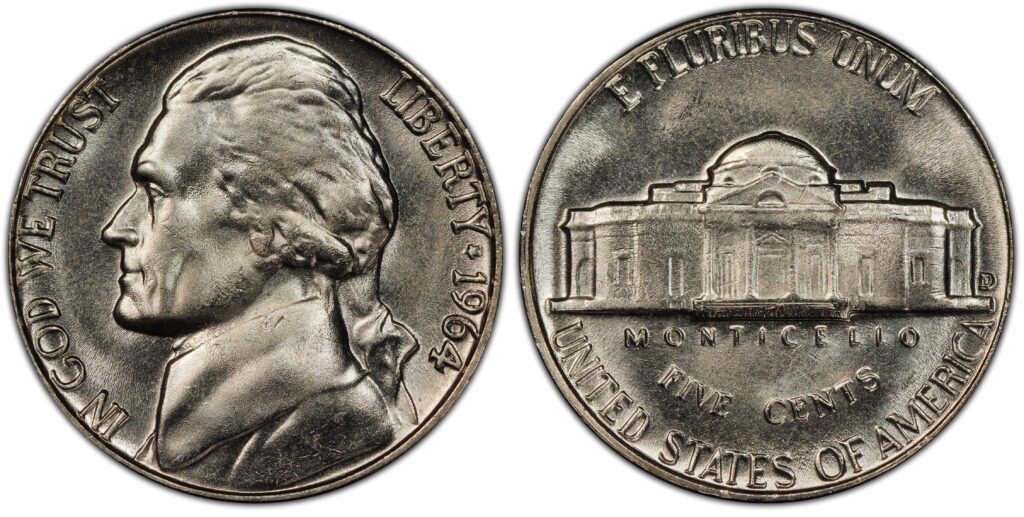 Some 1964 Denver mint Jefferson nickels have a repunched and overlapping D over D mintmark that may require a magnifying loupe to notice.
Eight of these coins have yet to be discovered, making them extremely rare and unnoticeable.
However, since a gorgeous 1964-D nickel sold for $19,800 in 2022, it's wise to examine them carefully, just in case.
1941 Proof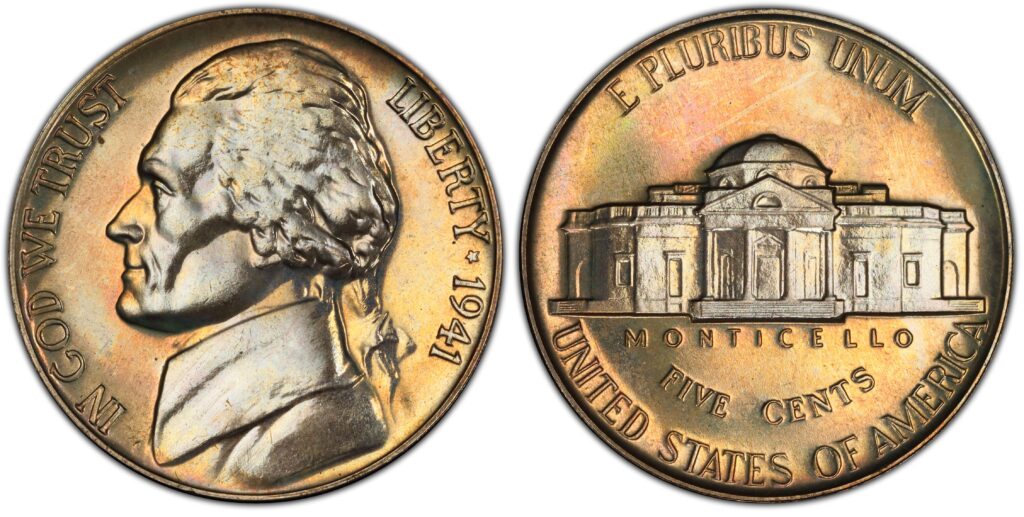 There were 18,700 proof copies of the 1941 nickel, but most were used in circulation.
A few in nearly mint condition were put aside for collection—the most expensive known example sold for $18,800 in 2013.
2007 George Washington Dollar Over Jefferson Nickel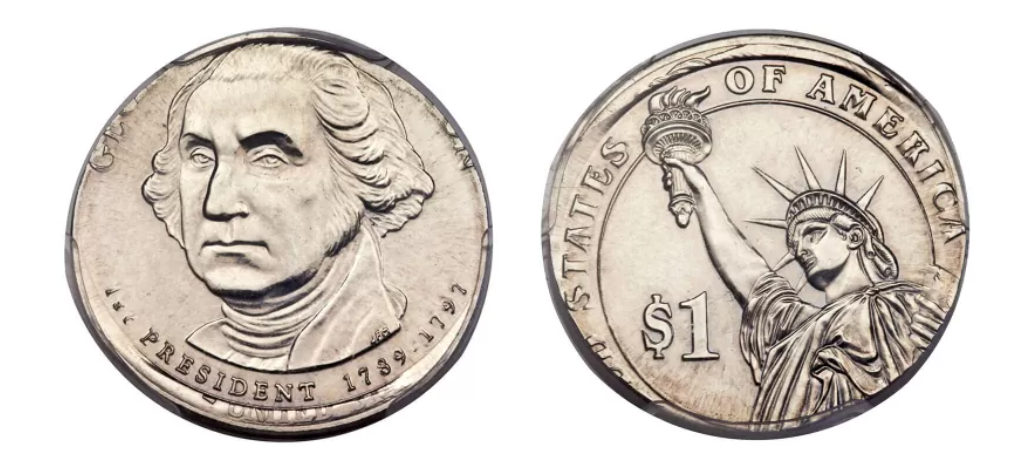 A 2007 George Washington dollar coin was minted on top of a Jefferson nickel in a striking, particularly stunning error.
You can still tell that the coin is also a nickel because the dollar coin's strike is off-center. In 2016, it went for $17,625.
1950-D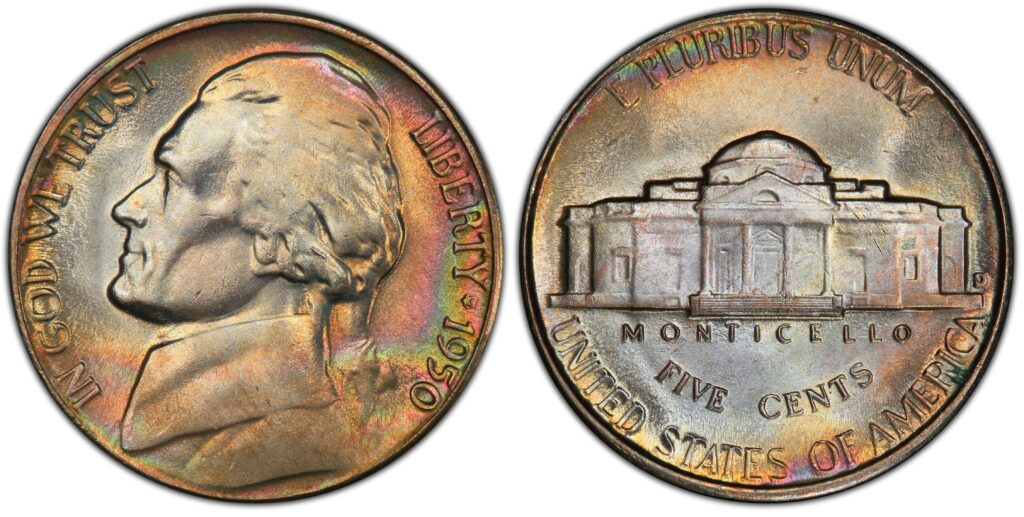 The 1950 Denver Mint release, which had a total mintage of fewer than three million coins, is the rarest Jefferson nickel in terms of original production.
At the time, however, collectors were aware of the tiny mintage. As soon as the coins were available, they started to collect them and keep them carefully to keep their value.
Despite the modest mintage, uncirculated examples are relatively easy to locate.
However, only a few coins were sharp and distinct, and it was unusual to see the entire Monticello full steps on one. One went for $17,250 in 2006.
1943/2-P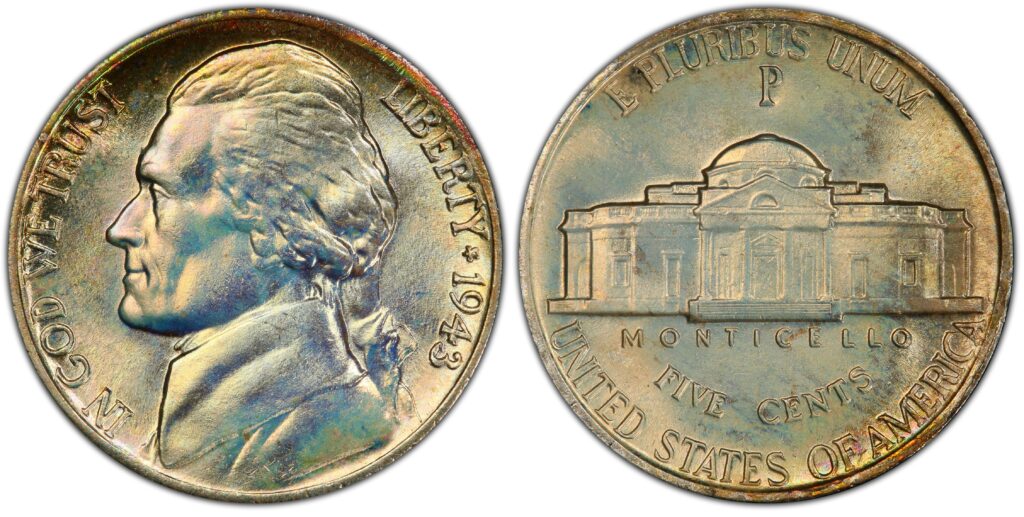 The 1943/2 Jefferson nickel is a highly sought-after mint error. The two and the three overlap, and specimens where both dates are apparent take a lot of work to come by.
These are extremely valuable and even more difficult to find on Monticello with full steps. In 2008, one went for $16,675.
1952-D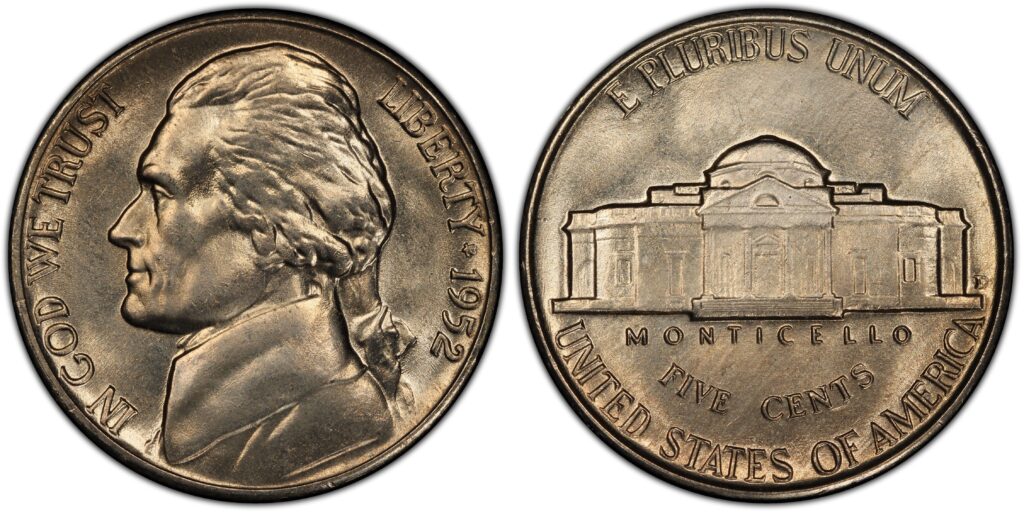 Full steps coins are incredibly rare, and the 1952 Denver Mint release is particularly sought after by collectors.
One that displayed all the steps was auctioned off in 2015 for $16,450. It was a lovely specimen with delicate patina colors.
1951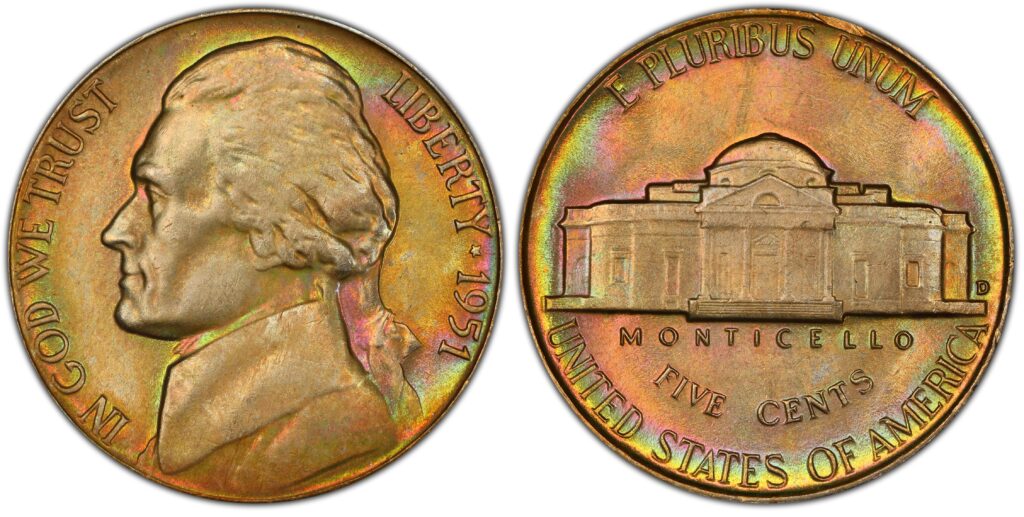 People saved rolls of uncirculated coins less frequently in the early 1950s.
This indicates that the 1951 nickels were heavily used and worn out.
As a result, they are extremely uncommon in crisp, full steps and nearly mint condition. In 2014, one went for $16,450.
1979 Susan B. Anthony Dollar Over Jefferson Nickel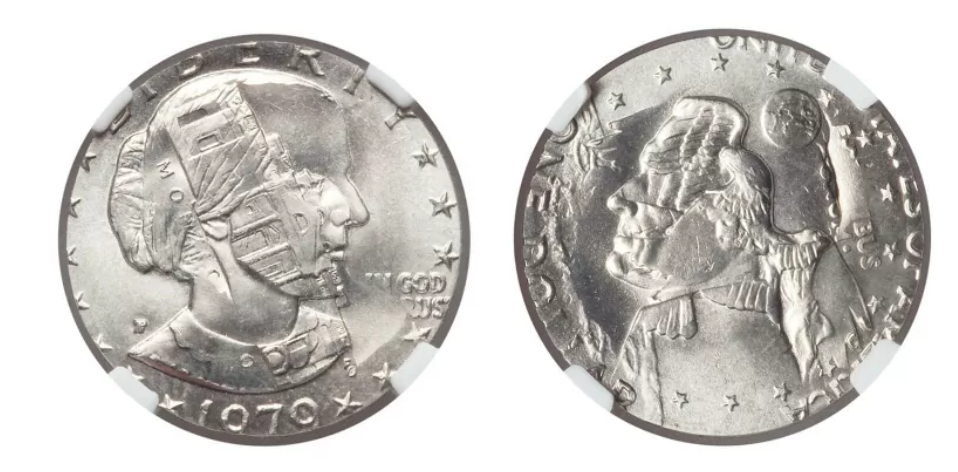 The Susan B. Anthony overstamp is extremely precious, much like the uncommon and priceless George Washington dollar over a nickel.
This minting error stamped Susan B. Anthony's likeness over Monticello on a Jefferson nickel. The rarity of overstamps like this increases when two distinct years are involved.
A 1979 Susan B. Anthony coin on a 1978 cent brought $15,275 at auction in 2014.
1953 Deep Cameo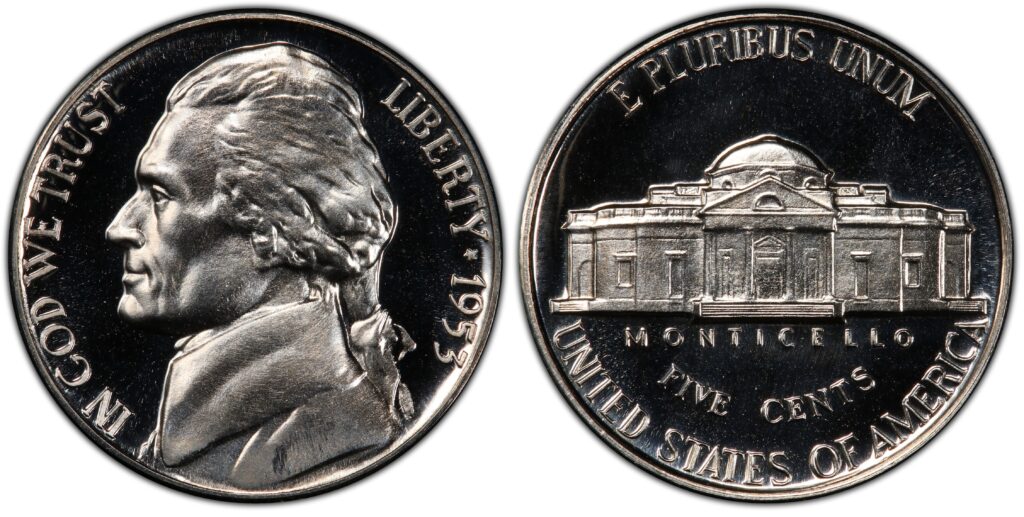 You'll see that certain nickels with Jefferson's likeness have sharper, deeper pictures if you look extremely closely at them all.
Unfortunately, the deep cameo is hard to find, especially for 1953, and it's even harder to find one in great shape. In 2013, one went for $15,275.
Before you go…
As you can see, there are many valuable Jefferson nickels in circulation. If you have a collection of these coins or are planning to start one, the only advice I can give you is to check the dealer's reputation so you can be sure that you're buying a genuine item! Happy Collecting!
Check out my next article: "17 Nickels Worth Collecting."
Related Articles: