After hours and days of research, we finally came up with a list of the best coin microscope app for your smartphones!
In this article, we'll discuss the best coin microscope apps for Android and iOS users! So let's dive right in!
Best Coin Microscope App for Android
Cozy Magnifier And Microscope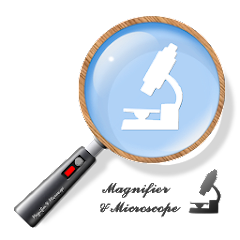 The Cozy Magnifier and Microscope is a dual-purpose smartphone software for Android that, as the name suggests, serves as both a basic phone magnifier and a little more sophisticated phone microscope. As a result, it's terrific for reading and examining various objects.
As with every magnifying glass app, this software contains the required illumination and zoom features. Still, it also goes above and beyond by offering additional settings for contrast and brightness, making it simple to edit the final picture without needing a different application.
Additionally, it includes many free photo filters and has a stronger zoom than many comparable apps. The main disadvantage is that because it was created primarily for normal cell phones, it is a little more challenging to use on a tablet.
Magnifying Glass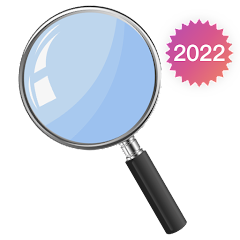 Magnifying Glass is an Android software that is free, simple to use, and adaptable. It has all the necessary features and capabilities of a magnifying app and some extras.
And despite all of these things, navigating is relatively easy. If you require additional lighting, such as reading in the dark, you can turn on the Flashlight on your phone.
This can also be easily controlled, along with the zoom with a 10x magnification, with just a pinch or slide motion.
This software stands out because it features built-in color filters that make reading the text and seeing objects more clearly easier.
However, the main drawbacks are the tiny app buttons and persistent in-app advertisements.
Best Coin Microscope for iOS
Microscope By LogSat Software LLC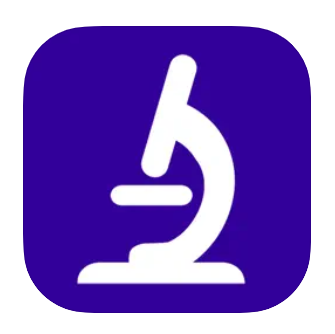 The Microscope by LogSat Software LLC, a straightforward yet useful and simple-to-use microscope application ideal for several uses, is one of the greatest microscope apps you can install on your iPhone.
It worked by imitating electron microscopy's operating principles, so it naturally had a high magnification power.
You may use this microscope to enlarge a portion of your skin to examine the individual skin cells. It doesn't truly zoom in that much.
Simply put, it features a clever detector that can recognize the object you are trying to scan and then put up enlarged pictures of that object from a database. Still rather impressive, though.
BigMagnify Free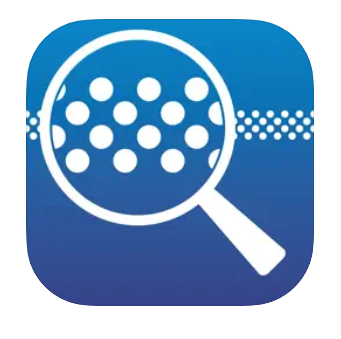 BigMagnify Free is a fantastic iPhone-only magnifying app that works with even older iPhone models running iOS 7.
In addition, it contains a lot of built-in filters, making it especially useful for reading text and visuals with excessive design.
These filters, like the sharpen filter, are specifically made to make text stand out against the background by enlarging the text, adding a white outline, and boosting the overall contrast of the image.
But some things could be improved. The semi-transparent, undersized, and difficult-to-read buttons and controls are a nuisance.
The app's overall design is also less user-friendly than other apps of a similar nature.
Best Microscope App for Android & iOS
Magnifier And Microscopes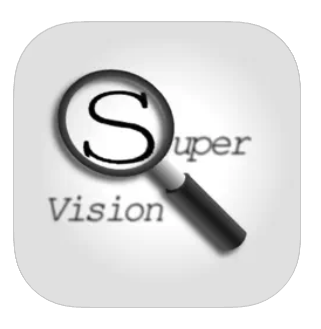 The Magnifier and Microscopes, compatible with iOS, is hailed as the top Android microscope app for 2020.
It's a flexible program that can completely change the functionality of your smartphone into a magnifier, microscope, macro camera, Flashlight, and more.
In addition, it can freeze and embed photos, doubles as a photo viewer, and gives a variety of magnification levels that are simple to manipulate through the zoom bar.
It also has several photo color filters that improve your ability to see the object in front of you.
It works well for reading, watching, studying, and recording images with just a few clicks, and it's free and straightforward to use.
However, it has its share of in-app advertisements, which might be moderately unpleasant but no longer deal-breakers like free software.
Magnifying Glass + Flashlight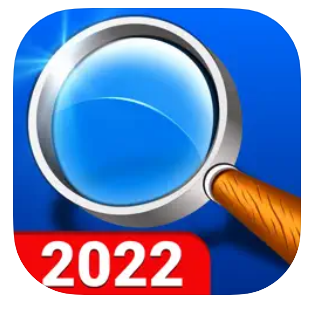 The Magnifying Glass + Flashlight app, an app compatible with both Android and iOS users, which, as you might assume from the name, operates by illuminating and magnifying whatever is in front of the camera, is a straightforward yet useful tool that turns your mobile phone camera into a magnifying glass or a basic microscope.
It uses the Flashlight built into your phone, where you can easily change the brightness and magnification by swiping up, down, left, or right on the screen.
When the app is opened, the light automatically comes on but may also be dimmed or turned off. With this app, you may enlarge an image up to five times while also having the ability to freeze it in place for easy viewing.
This is particularly useful for reading small types, such as that seen on goods boxes and pharmaceutical bottles.
Before you go…
We hope this list of the best coin microscope apps has helped you decide on the right one. We're sure that no matter what your level of experience or budget may be, there is a perfect app out there waiting for you!
Check out my next article: "Top 10 of the Best Coin Microscopes in 2023."
Related Articles: