How to sell coin collection? Finding the right buyer for your coins and getting the best price can be challenging if you're not careful.
If that is the case, then please continue reading!
Hello everyone; in this guide, I'll explain everything you need to know when selling your coin collection to ensure you get the most profit possible.
When To Sell A Coin Collection?
Bullion Coins:

Well, you see, the price of silver and gold coins can be volatile quickly. This is because it's affected by various factors like the value of silver or gold, the rarity of the coin, and the current trends in the market.
Sometimes, certain coins may be in high demand, impacting their price. It's important to remember that you should be aware of the current spot price of silver and gold.
This will give you the price per troy ounce and help you estimate the value of your coins.
You all know that the best time to sell your coin collection is when the price of gold and silver is at its peak.
Folks, let me tell you that you can sell your coin collection anytime, but there are certain periods when the demand for coin collections is higher than usual.
So, if you want to stay ahead of the game, keep an eye on the spot price of metals and subscribe to coin newsletters to stay informed about the latest trends that impact the market.
Numismatic Coins

Before you start selling your coin collection, it's crucial to identify the coins. So, you need to know the value of each coin and any unique details about them.
You need to familiarize yourself with common grading methods and terminology to identify a fake when it's time to sell your coins.
Regarding grading coins, the two most well-respected names in the business are NGC, which stands for Numismatic Guaranty Corporation, and PCGS, which stands for Professional Coin Grading Service.
You should verify that all of your coins are authentic. With coin grading and authentication services, you can ensure that the date and mint marks of each coin are correct and detect any fakes that may be present in your collection.
NGC is a service that has been grading coins since 1987. They also offer a professional certification program for those who want to become experts in this field.
If you're a collector seeking to authenticate your collections or those you acquire from others, you may want to consider the Professional Coin Grading Service (PCGS), as it's a well-known choice.
Where To Sell Coin Collection?
1. Coin Dealer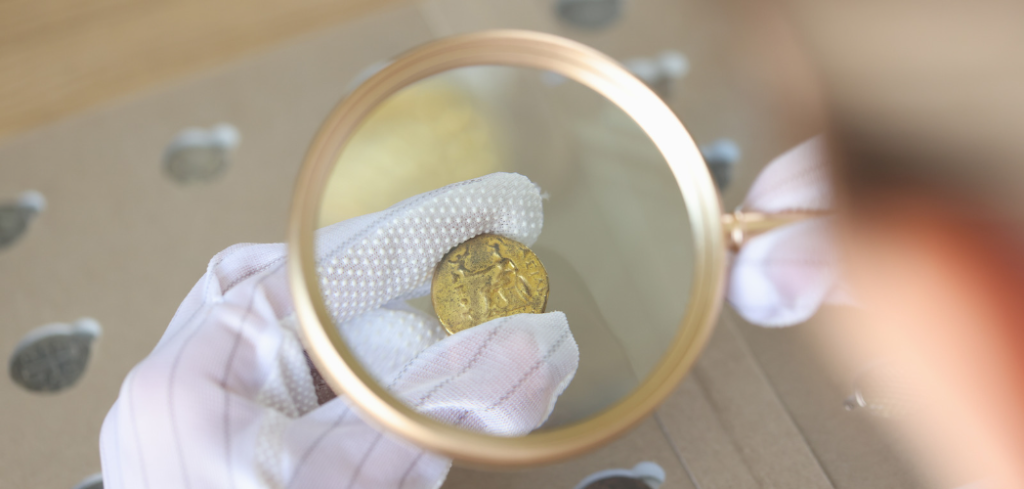 Whenever I go to coin dealers, I check if the coin dealer I'm dealing with is reputable to avoid potential scams.
So make sure to research them first! Selling your coin collection to a coin dealer has the benefit of their knowledge about coins and their history.
They can easily appraise your collection for its worth and how much money you can get from it.
Well, you see, when you're dealing with a coin dealer, there are a couple of things you should keep in mind.
For one, they might offer you a lower price than expected. This is because they need to be able to resell the coin to other collectors, and buying it from you at a lower price is how they make their profit.
It's just how things work in the world of coins. You may also encounter a few coin dealers who do not purchase coins in large quantities.
They typically buy what their customers are looking for and what's in demand.
Key Points:
Knowledgeable about coins.
They will offer an amount lower than the projected value.
Some coin dealers don't buy coins in bulk.
2. Coin Auction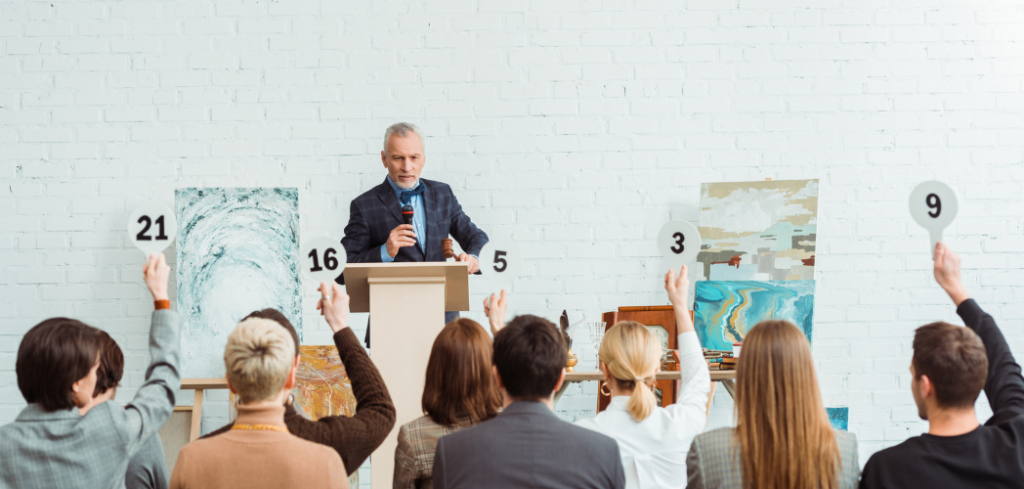 One thing that helped me sell my coin collection was selling them at local coin shows and auctions.
You can find plenty of people looking for collectibles like yours on display or up for auction!
There are always coin shows and auctions happening worldwide or even in your neighborhood!
Join coin clubs, and subscribe to newsletters for updates about coin shows and auctions in your area!
Key Points:
Huge chance of getting good deals.
A large number of people to sell your coin collection to.
Many collectors and coin enthusiasts.
3. Coin Collectors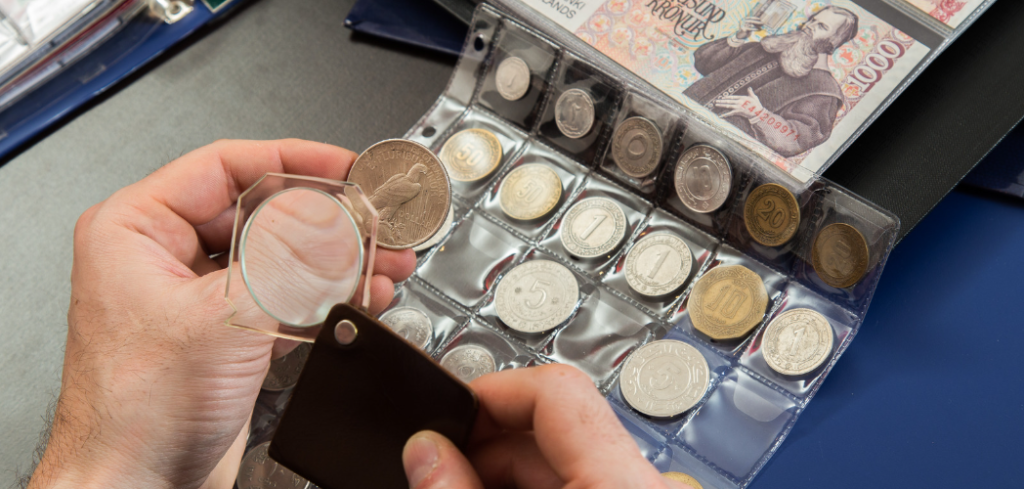 One of the best ways to get rid of your coin collection is by selling it to a coin collector. Collectors of coins are known to purchase collections from other collectors.
It's worth noting that coin dealers tend to possess extensive knowledge about coins and their history.
However, it's also common for them to offer a lower price for your collection. A coin collector might offer you a fair price for your collection.
Key Points:
Knowledgeable about coins.
They can offer a reasonable amount for your collection.
Collectors sometimes buy coins in bulk.
4. Online (Craigslist, eBay, Amazon)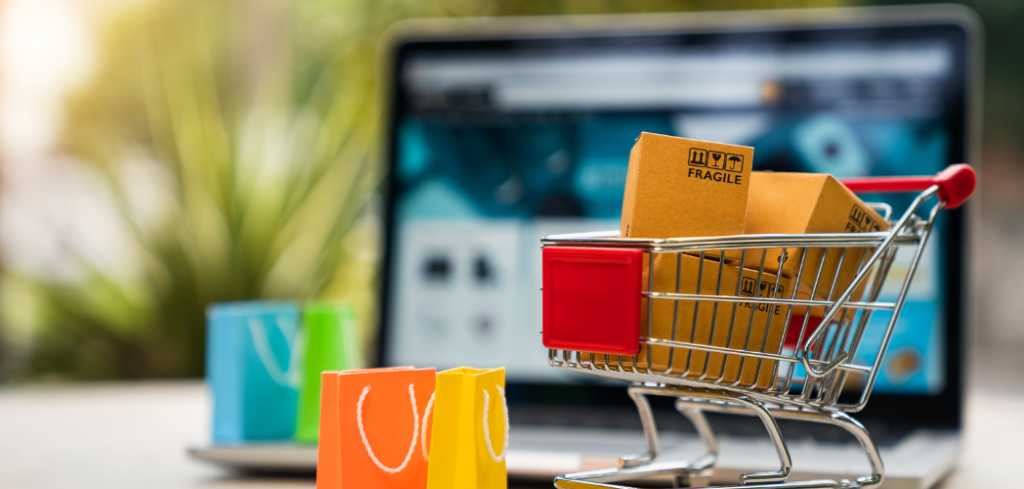 Selling your coin collection online is the easiest way to sell your coins. You can sell as many as you like, and there is no fee whenever you post something.
Plus, it has no expiration. You can get a lot more money if you sell it online since you're the one who sets the price for your collection.
The only downside I see here is that your coins might not move for a few weeks or months, making it a slow process to earn money from your collection.
Well, it depends on your coin and its level of demand. Always remember to check every transaction to avoid scams.
Key Points:
The easiest way to sell coins.
No extra fees.
You can sell how many you like.
You can sell your coins individually or in bulk.
Tips for Selling Your Coins Online
Research the Company Before Listing Your Items

You should always do research ahead of time when selling something on an online auction site like eBay or Amazon, so you know what other sellers are offering their products for, how long it takes them to get paid (sellers typically only receive payment once they've shipped their order) and what kind of customer service is available if there's an issue during shipping or delivery.

Be Prepared for Price Fluctuations

If you plan on selling rare coins from your collection as part of an estate sale, remember that these items can fluctuate depending on current demand.

Know Where the Transaction will Happen

Once someone buys one item from your collection (or multiple items), ensure everyone agrees on where those transactions will occur.

Follow Instructions Carefully

A reputable website will give specific instructions about how much time sellers have before placing bids/buy orders/shipping details etc., so follow those instructions strictly!
How To Sell Coin Collection?
Here are a few things you must remember when finding a coin dealer to sell your collection to:
You should check the company's ratings and reviews online. This will give you an idea of whether or not it's trustworthy.
You should look for a local dealer who has been in business for many years. They can answer any questions or concerns regarding selling your coins.
You should ask your friends and family if they know anyone who has worked with coin dealers before. They can make recommendations based on their own experiences with them.
How To Know The Value of Your Collection?
If you want to get your coin collection valued, you'll have to determine the value of your coins.
Well, folks, let me tell you that when it comes to this, there are many methods at your disposal.
However, the one that reigns supreme in effectiveness is utilizing either a coin grading guide or a coin price guide.
Experienced collectors and dealers use coin grading guides. They use various grades and descriptions to classify our coins based on their condition, age, and other factors.
Suppose I'm examining an 1891 Morgan silver dollar that NGC graded as MS-65+.
In that case, it indicates that it's been authenticated as being in Near Perfect condition with only minor imperfections caused by wear!
I would say that coin price guides, like The Official Red Book, give a rough estimate of a coin's value based on factors such as its year, mint, and whether it is common or rare.
So, I can tell you that the guide provides details on the current selling price of collectibles based on their grade (e.g., MS-63). This is useful because pricing can vary across different dealers and markets, especially with the rise of eBay.
Additionally, some sellers may not provide enough information about what makes their items valuable, making it difficult for buyers like beginners unfamiliar with high-end collectibles.
Takeaway:
There are many different places where you can sell your coin collection.
You can try local pawn shops, flea markets, or a reputable auction house if you have something more valuable. Some general rules of thumb when selling your coins include:
Gold is always worth more than silver, and it's best to sell all gold coins together in one lot so that the buyer knows what they're getting into.
Smaller denominations are often easier to sell because fewer collectors are looking for them.
Collectible items with historical significance will always be worth more than regular currency because people like the story behind whatever they're buying from you (e.g., Kennedy half a dollar).
Before you go…
Hopefully, this article helped answer your questions about selling a coin collection. Coin collecting is a fun hobby that can also be profitable if you know how to do it right. We recommend following the tips above and learning more about coins before starting your collection!
Check out my next article: "Is Now a Good Time to Sell My Coin Collection?"
Related Articles: