The hobby of numismatics, which entails researching and collecting coins, has avid followers worldwide because of its long and fascinating history.
If you're interested in learning more about numismatics and connecting with other enthusiasts, joining a numismatic organization is a great first step.
In this piece, we'll discuss why numismatic groups are important, what they offer, and which big names are worth checking out.
What are Numismatic Organizations?

Coin clubs, groups, and societies whose members are interested in numismatics (the study of coins and currency) exist under this umbrella.
These groups serve as a meeting place for coin and currency enthusiasts, collectors, researchers, and dealers.
They help build a community among coin collectors by providing a central meeting place for enthusiasts worldwide. The many advantages of joining a numismatic organization include the following:
Learning from experts.
Making new contacts.
Reading the latest research.
Attending exciting events and exhibitions.
By joining, numismatists can increase their knowledge of coins, learn about collecting trends, and connect with other professionals in the field.
The Importance of Numismatic Organizations
The art, history, and knowledge of coins are important enough to preserve and promote through the efforts of numismatic organizations.
They provide venues where coin enthusiasts can network, exchange knowledge, and learn more about the field.
Coin collecting, academic study, and market trends are discussed at length in the conventions, seminars, lectures, and publications put on by these groups.
Benefits of Joining Numismatic Organizations
Joining a group dedicated to the study of coins has many advantages.
If you're curious about coins, currency, and other numismatic items but don't know where to start learning about them, joining a numismatic organization is a fantastic option.
You can learn more about coin collecting and how to start or grow your collection through the resources provided by these institutions.
Coin collecting supplies are frequently on sale, allowing enthusiasts to save money while amassing impressive collections.
Many of these groups also offer opportunities to learn from industry experts at lectures and seminars, where topics like rare coin grading and the factors that affect a coin's value over time (say, if two gold pieces were made simultaneously but during different eras) are discussed.
If you want to excel at this pastime, information like this is crucial. Here are some other benefits of joining a numismatic organization:
Network and Community

Numismatics collectors can find a sense of belonging in groups of people who share their interests.
Members can interact with professionals, merchants, and fellow enthusiasts through networking events, which can lead to the development of meaningful relationships.

Educational Resources

Numerous numismatic groups host lectures, seminars, and workshops presented by recognized authorities.
Coin collectors can benefit from these materials by expanding their understanding of coin grading, identification, historical context, and cutting-edge research.

Access to Publications

Articles, market insights, research papers, and updates on upcoming events and auctions are benefits of membership in numismatic publications, magazines, newsletters, and online forums.

Exclusive Events and Discounts

Coin shows, auctions, and unique presentations are just some of the examples of the kinds of exclusive events regularly hosted by numismatic groups.
Discounted entry fees, early registration, and special offers from partner dealers may all be available to members.
Well-Known Numismatic Organizations
American Numismatic Association (ANA)

George Francis Heath established the American Numismatic Association (ANA) in 1891.
It was established in Colorado Springs to promote numismatic education, history, and science and increase public interest in the hobby.
There are more than 24,000 individual members of the ANA, all of whom have access to the organization's many resources, including discounts, the website, and the monthly journal The Numismatist.
The ANA's administrative offices, library, and money museum are all in Colorado Springs. In 1912, the ANA was granted a federal charter by the government of the United States.
A board of governors governs the ANA. It is efficiently run with the assistance of numerous advisory committees.
The American Numismatic Association (ANA) runs a Young Numismatists program to get younger people interested in the hobby.
Since 1891, the ANA has held annual conventions nationwide and twice yearly since 1978.
Those who have shown the most commitment are recognized with the Chester L. Krause Memorial Distinguished Service Award.
The ANA also keeps a Hall of Fame for the Numismatic Industry.
American Numismatic Society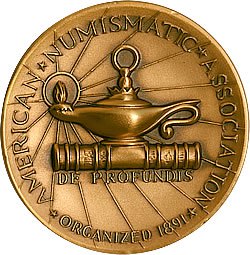 Coins, money, medals, tokens, and related objects are the focus of the American Numismatic Society (ANS), a New York City-based organization.
It was established in 1858 and remains the only museum in the United States devoted solely to its care and study.
Nearly a million medals, coins, and currency pieces are housed there, along with the largest numismatic library in the world. Dr. Ute Wartenberg, the current Society President, was the Executive Director for two decades before Dr. Gilles Bransbourg took over.
Ancient Coin Collectors Guild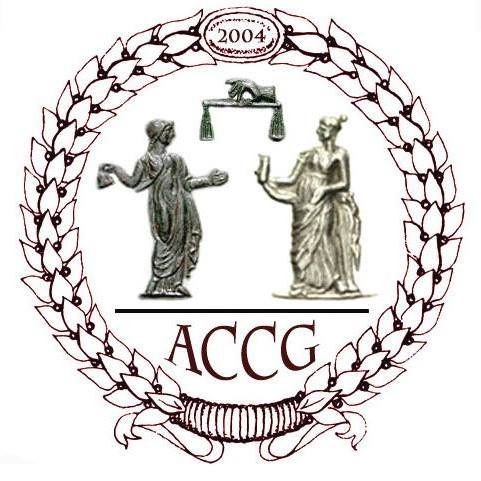 The bylaws of the Ancient Coin Collectors Guild state that the organization's mission is to encourage and support the unrestricted pursuit of ancient coin collecting.
Volunteers accomplish this goal through outreach, advocacy, and training programs.
The ACCG's mission is to create conditions in which any member of the public, regardless of where they live or when they were born, can acquire and legally possess any numismatic item of historical interest for their use or the use of their business.
Before you go…
There are many different numismatic organizations, but they all share the same goal: to educate people about coins and currency.
Whether you're interested in joining a club or learning more about how money works, these groups can be a great resource for anyone wanting to learn more about their hobby or profession!
Check out my next article: "What is the Ancient Coin Collectors Guild and Why We Must Support Them?"
Related Articles: