It's no secret why Funko toys have been a collector choice for so long. Funko toys are excellent icebreakers because they are both modern and nostalgic in design. The best part is that Funko figurines are cheaper than other collectibles. This list is for you if you're shopping for a Funko fan or someone who wants to start a collection. Of course, any die-hard Funko devotee would be overjoyed to receive any of these ten presents:
Gifts for Funko Collectors:
Power Rangers (White Ranger)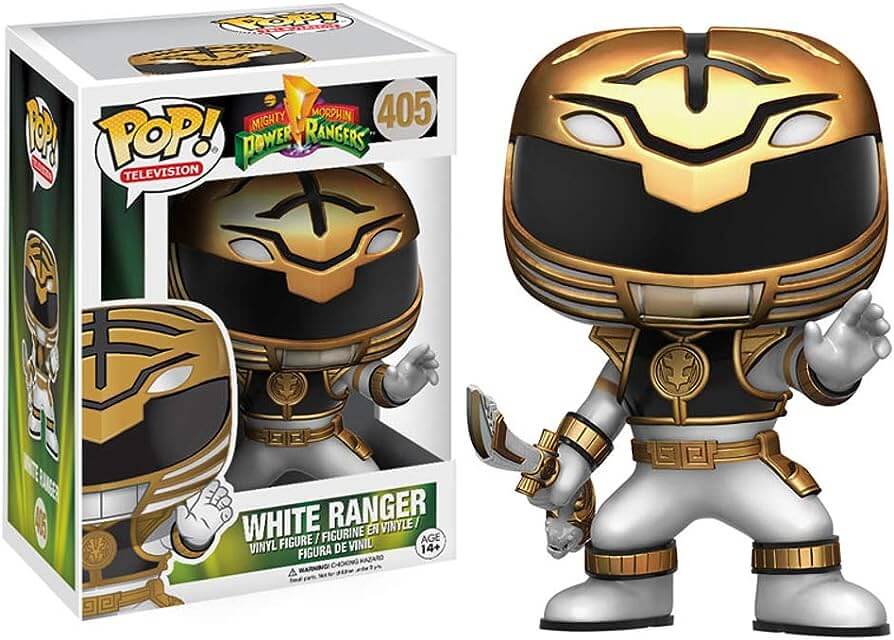 If you're looking for a gift that will appeal to the young and old, look no further than this Power Ranger white ranger from Funko POP! Vinyl Figures. The Power Rangers are one of the most popular cartoons from the 1990s, and it's no surprise that many different collectible items are available for the show's fans. However, this version has an exclusive Metallic Gold Variant & Certificate of Authenticity!
Eddie Munson (Stranger Things)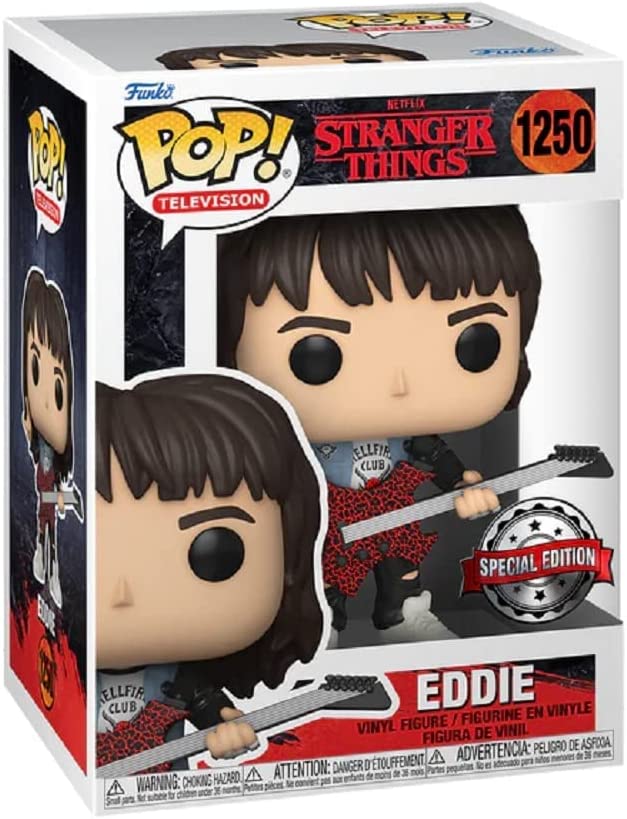 Whether you liked Eddie Munson or not, there's no disputing his impact on the people of Hawkins in this season of Stranger Things. Unfortunately, when it was first released, this Funko Pop was only available at Target, so finding one is like tracking down a good lotion for Vecna.
Captain Marvel
The female characters in the MCU have had an amazing year. Funko's Ms. Marvel Pop bobblehead is a fantastic way to honor Kamala Khan and her incredible journey, just as Captain Marvel inspired the teenage superhero.
BTS in the Butter MV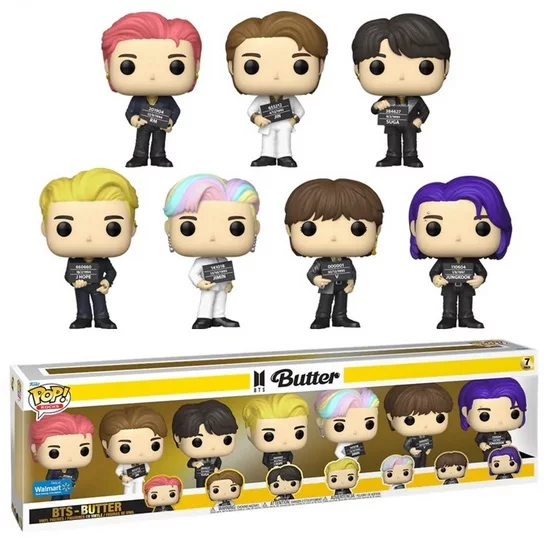 This is Funko Pop's third set of figures based on the K-Pop superstars BTS, and any ARMY you know would be crazy not to add them to their collection. In addition, this is BTS's third consecutive themed set, following Love Yourself: Answer and "Dynamite."
This time, the focus is on "Butter," the group's second massively successful English song. Both single figures and a set of all seven Funko Pops featuring the members of BTS in their music video costumes are available.
Black Panther: Wakanda Forever

In addition to the new characters introduced in Wakanda Forever, like Namor, Ironheart, Attuma, and Namora, the new series also features updated versions of recurring characters like M'Baku, Queen Ramonda, Okoye, Nakia, and two Shuris (one in the Sun Bird and one outside). Also coming shortly is a second series of Wakanda Forever toys, featuring even more figurines that capture the characters in their various incarnations from the film.
House of the Dragon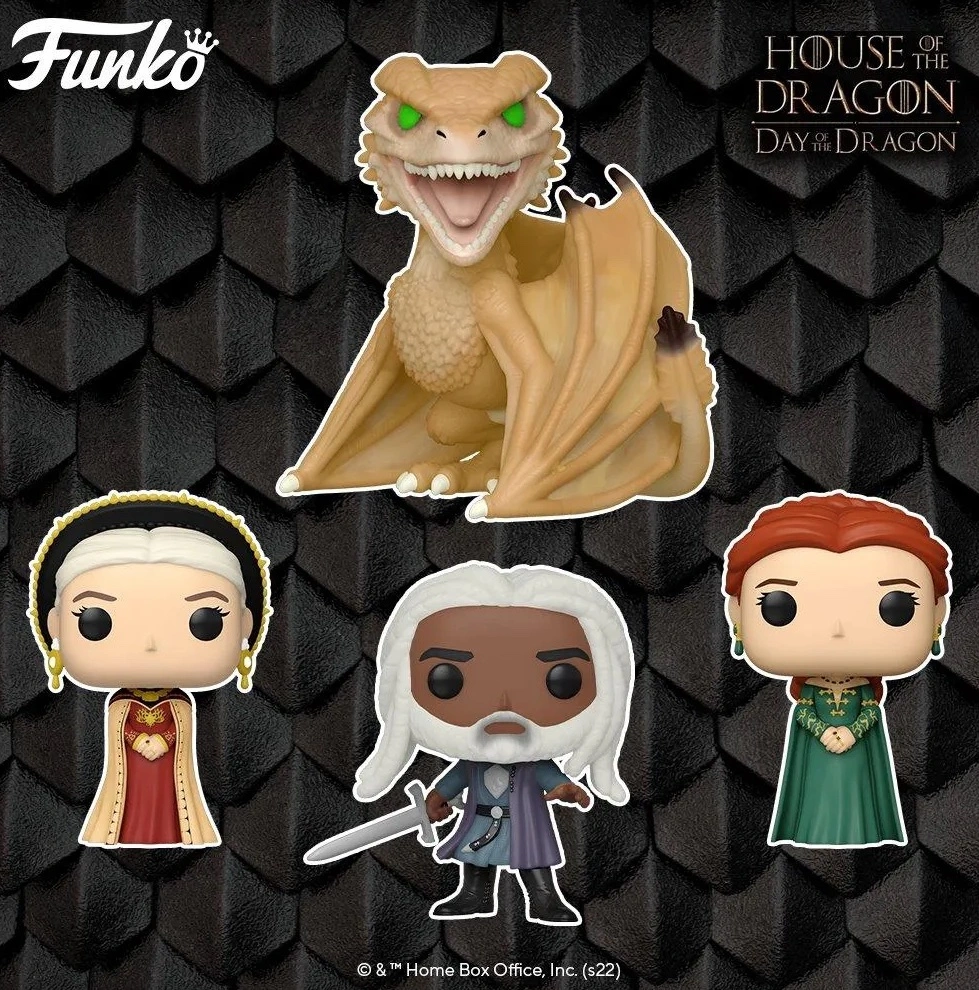 If you're looking for a present for an A Song of Ice and Fire fan, look no further than the new House of the Dragon Funko Pop series. The first wave of HotD Funkos includes Rhaenyra Targaryen and her dragon Syrax, dressed as she was when she was crowned Princess of Dragonstone.
Alicent Hightower in her iconic green dress and Alicent Hightower brandishing the Valyrian knit; Corlys Velaryon, also known as the Sea Snake; King Viserys Targaryen; Otto Hightower; and two versions of Daemon Targaryen, one without and one There will also be a figurine of Daemon's dragon Caraxes coming out soon, but I'll sit here and wait for Funko to reveal an Aemond Targaryen figurine, preferably one that shows off his famous sapphire eye.
Alice in Wonderland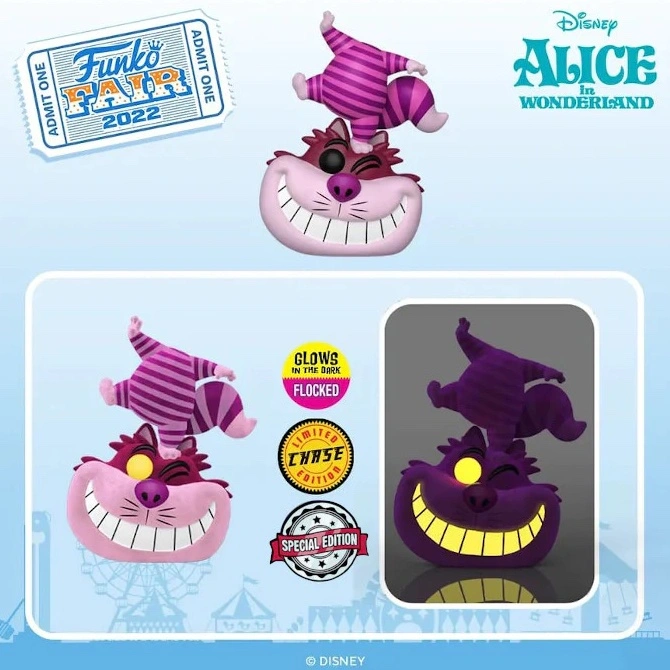 This Pop-In-A-Box Cheshire Cat exclusive might be what you're looking for if you know people who like Disney Classics or want to surprise a careful collector. This Pop, which came out at the beginning of the year and showed everyone's favorite pink-and-purple cat in his famous "disassembled" state, comes in two different styles: one is plain, and the other is flocked. The Cheshire Cat's eyes and smile also glow in the dark.
Avatar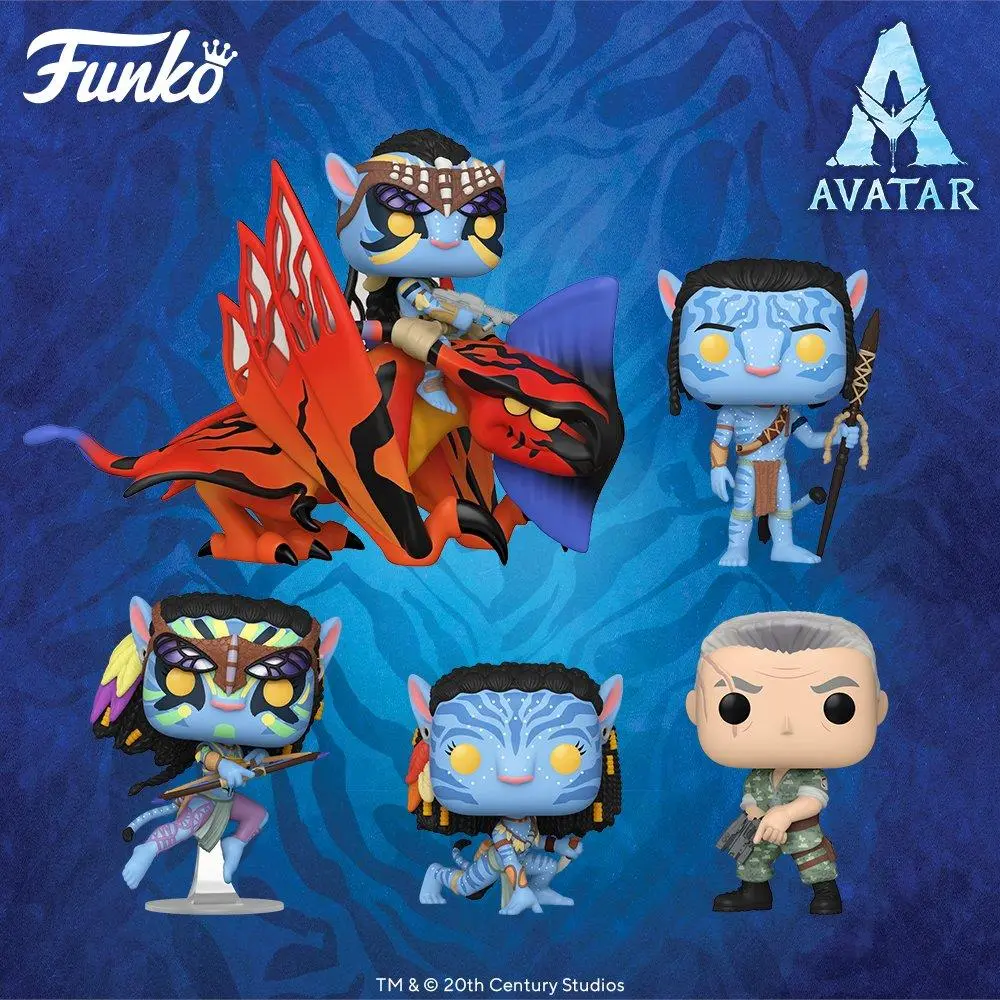 With Avatar: The Way of Water coming out soon, it's no surprise that Funko has announced a new series based on James Cameron's one-of-a-kind visual masterpiece. The five-piece series is based on the first Avatar.
It includes Jake Sully in his Avatar form, the bad guy from the movie Miles Quaritch, and two versions of Na'vi princess Neytiri, one in her everyday clothes and one in her battle clothes. The collection is finished with a Pop Rides figure of Jake Sully riding the scary Toruk.
Wednesday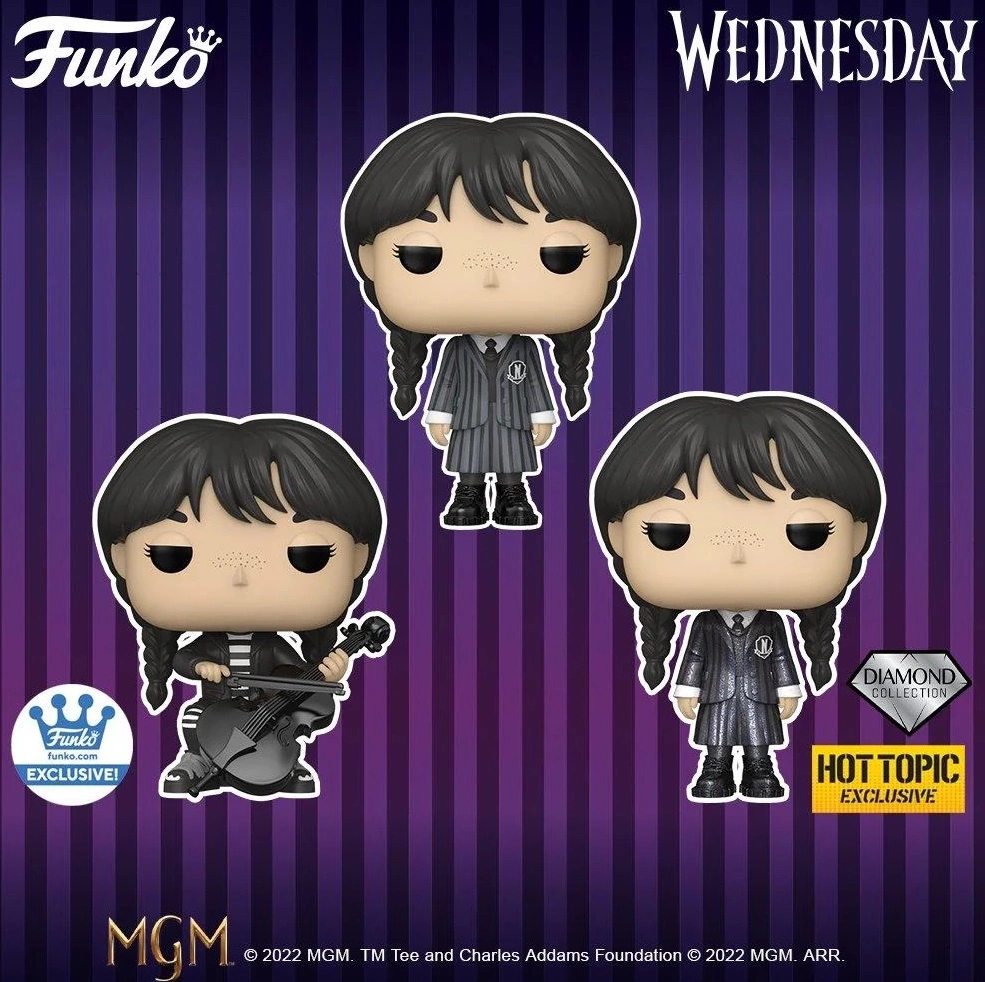 The series for Netflix's Wednesday. So far, only three figurines have been announced: two of Wednesday in her Nevermore Academy uniform (one regular and one diamond) and Wednesday playing her cello.
Boa Hancock (One Piece)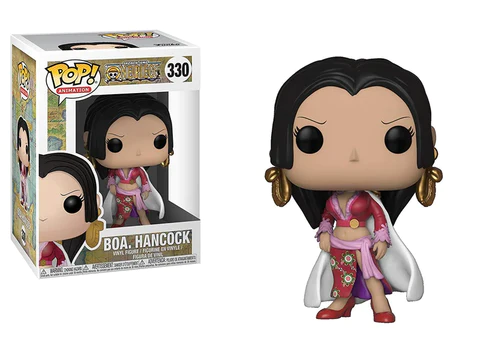 Other than Zoro, the Pirate Hunter, the best One Piece Funko Pop figures, will only be complete with Boa Hancock, the Pirate Empress. This Funko Pop vinyl figure is excellent for displaying, and its low price makes it one of the best deals in this set.
Before you go…
That's all for now! We hope you enjoyed this list of the best Funko gifts for pop culture fans. Please let us know in the comments below if you have any questions or comments.
Check out my next article: "Top 10: Rarest Funko Pops Of 2023."
Related Article: