The Rick and Morty Collectors Box is a must-have for every Rick and Morty fan. The box includes different collectibles, each with its unique twist on the show's best-loved characters.
This review will cover what you can expect from each item in this one-of-a-kind collection!
Rick and Morty Collectors Box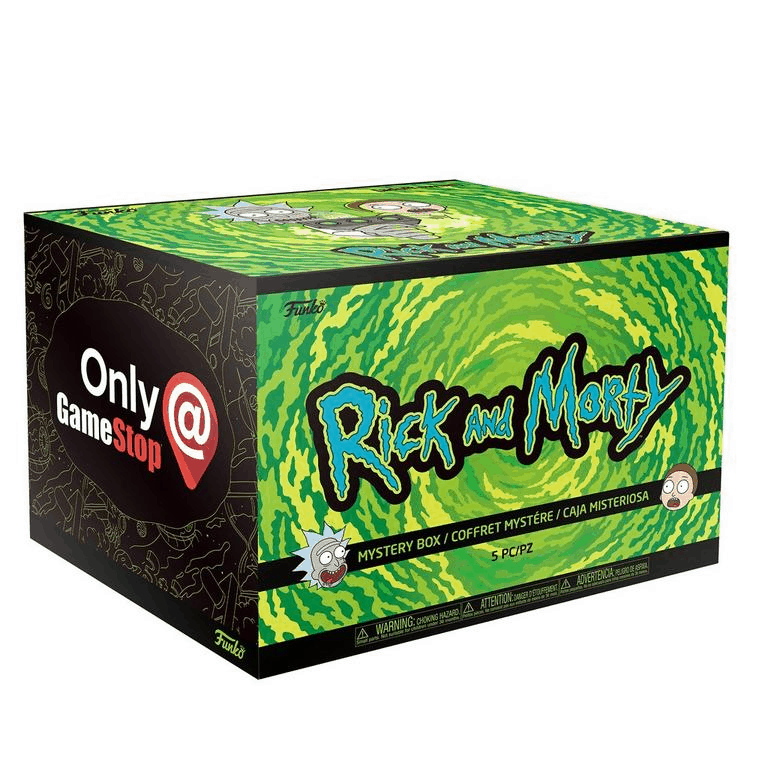 Wubba lubba dub dub! Funko has released this Schwifty new Collector Box for all the fans of Rick and Morty out there! This is a collector box that is only available in Gamestop!
This box is usually around $29.99, but some have higher prices due to the demand for the collector's box!
Rick and Morty follow the risky missions of an alcoholic genius scientist and his grandson throughout the multiverse, resulting in one of the funniest television series in recent memory.
This Collector Box contains an assortment of special products, including two Pop! Vinyl Figures of Rick with his new crown and Tony, the "shy pooper himself."
In addition, you will receive a Rick's Crown keychain, a King of S#I+ whoopee cushion, and Rick and Morty toilet paper.
Inclusions
Rick with Crown Pop Figure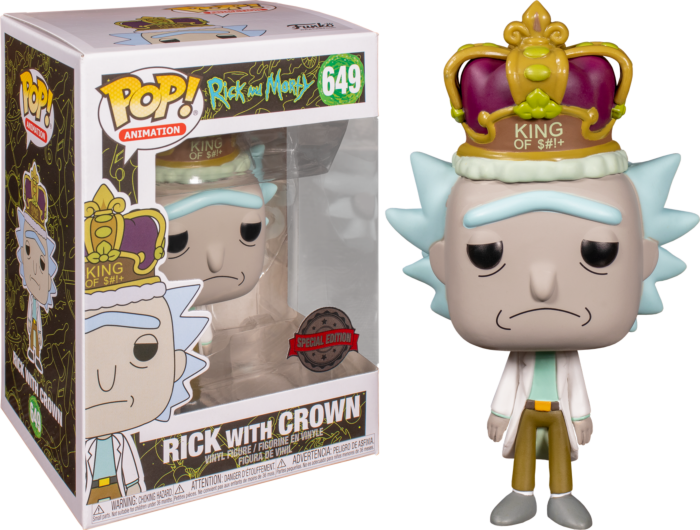 This figure shows Rick in his classic lab suit, wearing a crown that says "King of S#I+." If you're a fan of the series, you can easily understand why this figure is hilarious!
For every fan of Rick and Morty, this Funko Pop is an excellent addition to your collection because this is an exclusive Funko.
Who doesn't want the most intelligent man in the universe in their collection, right?
Tony Pop Figure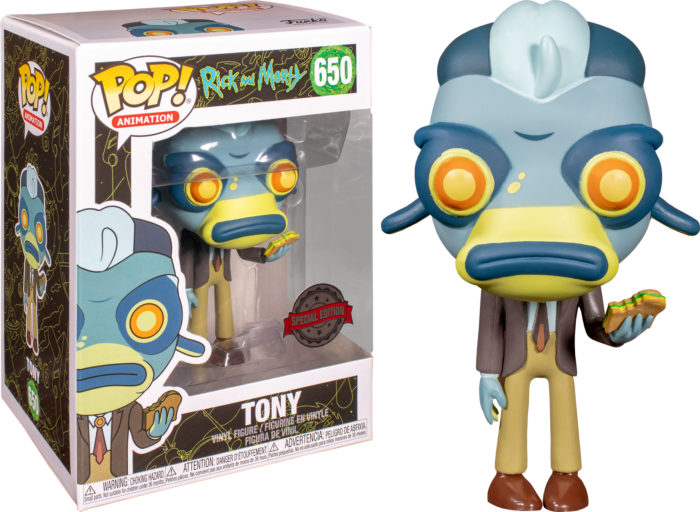 Well, who can forget about Tony? This Funko figure features Tony with a sandwich in his hands, just like in the series.
We all remember Tony using Rick's toilet because he is a "shy pooper" like Rick. Talk about issues, right?
Kidding aside, this is another excellent piece to have in your collection because of the exclusivity of the figure!
King of S#I+ Toilet Roll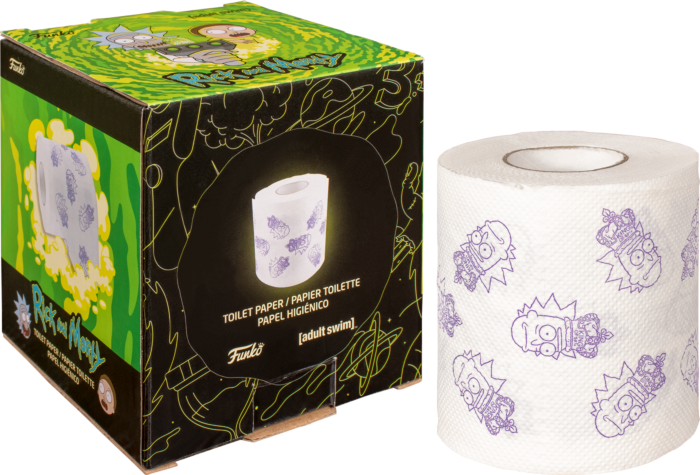 As I told you in our past articles, you'll never know what you'll get inside a collector's box, just like this toilet roll.
Collector boxes surely have a way of surprising us every time! This toilet roll features a print of Rick with a crown!
King of S#I+ Whoopee Cushion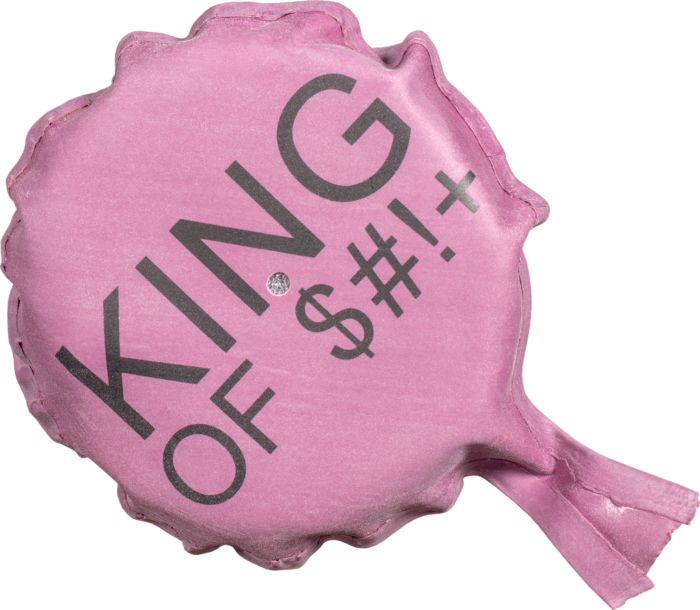 For all the pranksters out there, this one is for you! This box also comes with a whoopee cushion that features Rick with a crown on the front and "King of S#I+ on the back!
Rick's Crown Keychain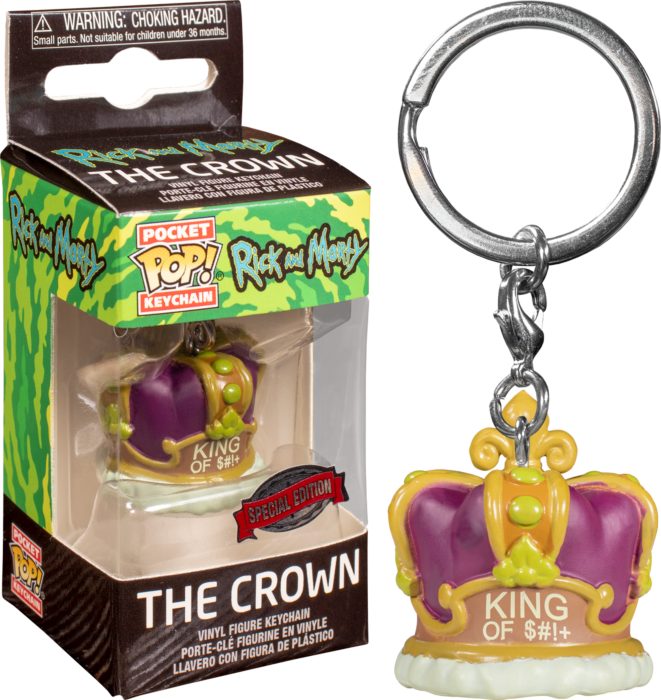 Last but not least, this box has a keychain that features Rick's Crown! This is for all the Kings (if you know what I mean).
Is it Worth Collecting?
If you're a fan of the show, this is a no-brainer. The Rick and Morty Collectors Box is packed with exclusive items that will be sure to please any fan.
Also, since this is a Gamestop exclusive, having this in your collection is worth it! Every item is unique; some may be weird, but it's Rick and Morty!
They always have weird adventures throughout the universe, and having something to remind us of our love for the show is worth it!
Before you go…
All in all, the Rick and Morty Collector's Box is an excellent addition to your collection. Check this collector's box out for all the fans of Rick and Morty!
Check out my next article: "11 Exclusive Funko Collector Box You Should Have."
Related Articles: