Since 1998, Funko has been a manufacturer of toys. Since then, they have gradually developed into one of the toy industry's most recognizable brands.
The Funko Pop debuted in 2010. Since their release, these Pop Vinyl figures have become extremely popular among collectors. In this article, we'll look at ten WWE Funko Pops for you to collect! So, let's dive right in!
WWE Funko Pops to Collect: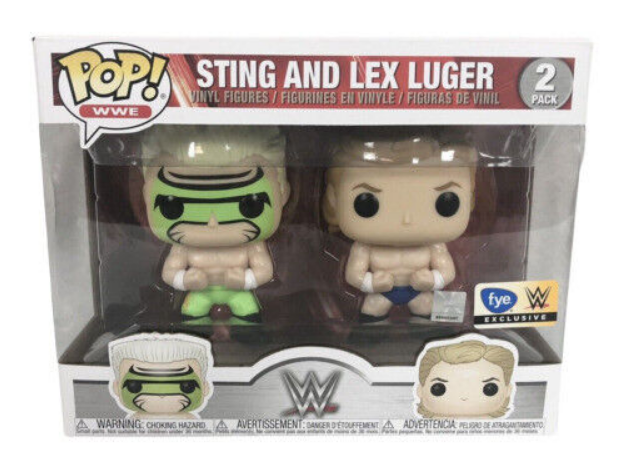 After putting off the inevitable for years, Sting signed with WWE in 2014. The fact that we would finally receive WWE merchandise for The Stinger gave Sting collectors worldwide an excellent cause for celebration.
While Sting was affiliated with WWE for six years, the promotion did push several high-caliber Sting products. But probably not as many as the fans had hoped.
This FYE Exclusive Funko Pop 2-Pack featuring a Surfer Sting and Lex Luger was one of the most notable pieces of Stinger memorabilia that WWE produced.
Because it is the only Surfer Sting Pop and currently the only Lex Luger Pop ever made, this particular 2-Pack is unique. Not to mention, it has excellent aesthetic appeal.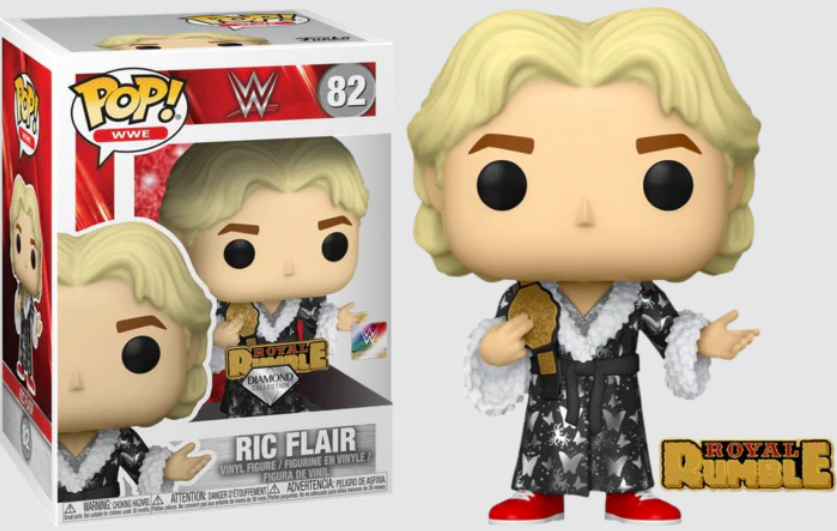 "Nature Boy" Ric Flair has had countless action figures and other collectibles made in their likeness throughout his lengthy and legendary career.
They've all done a fantastic job of encapsulating Flair's essence, for the most part. They undoubtedly succeeded wSo when Funko released their Game Stop Exclusive Royal Rumble 1992 Ric Flair Pop.
This is one of the first WWE Pops to include the glittery "Diamond" effect and the stunning detail on Flair's famous Butterfly Robe. Additionally, the Pop comes with a Royal Rumble collectible pin as a bonus.
Since 2014, several Ric Flair Pops have been produced, but only one surpasses this gem.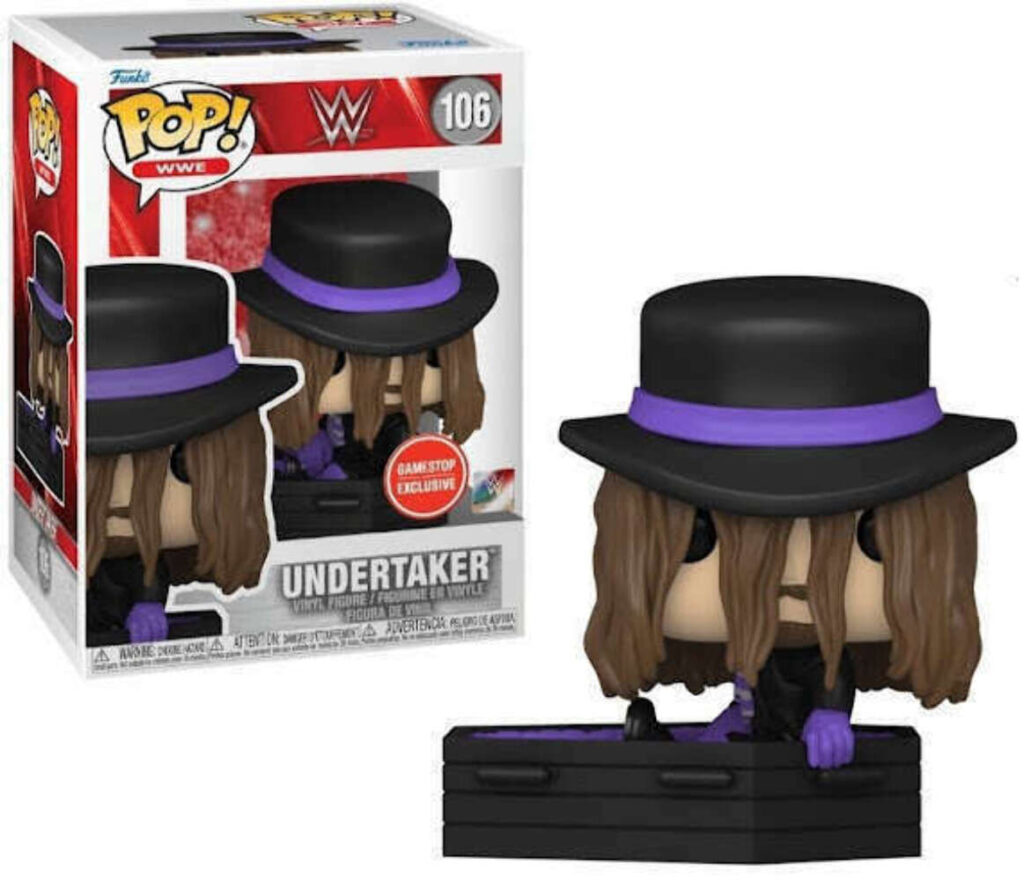 One of the most recognizable wrestlers in WWE history is The Undertaker. He also had a lengthy career that lasted 30 years.
Because of this, fans have witnessed numerous variations of the Undertaker character over time.
The Deadman from the early 1990s is undoubtedly the most adored of The Undertaker's incarnations.
With their 2022 Game Stop Exclusive release, Funko immortalized that version of The Undertaker. The Undertaker is depicted in this Pop wearing his iconic black and purple attire.
Additionally, the coffin "The Deadman" is sitting up in this particular Undertaker Pop, which elevates it to the next level. It was a nice finishing touch for a fantastic Pop.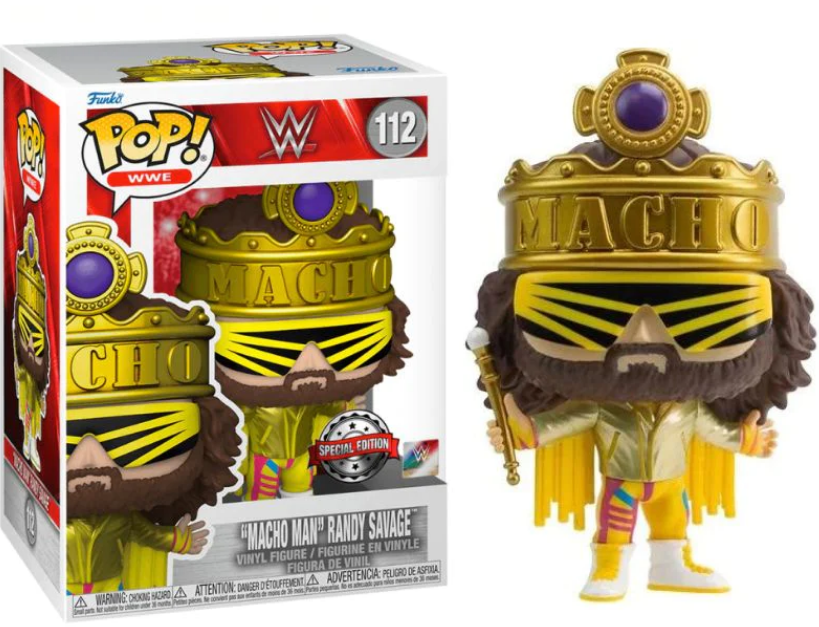 Recency bias aside, 2022 will be remembered as a fantastic year for WWE Funko Pops. Along with the Game Stop Exclusive Undertaker, Randy Savage, another legendary WWE performer, received a new Pop incarnation.
Numerous "Macho Man" Randy Savage Pops have been released since 2014.
However, there was never a "Macho King" WWE Pop until 2022. This Entertainment Earth Exclusive resolved that. Savage is captured in this Pop in all his WrestleMania 6 splendor.
It includes an entrance jacket, scepter, and crown—the only release from the WCW era currently absent from WWE's Randy Savage Pop collection.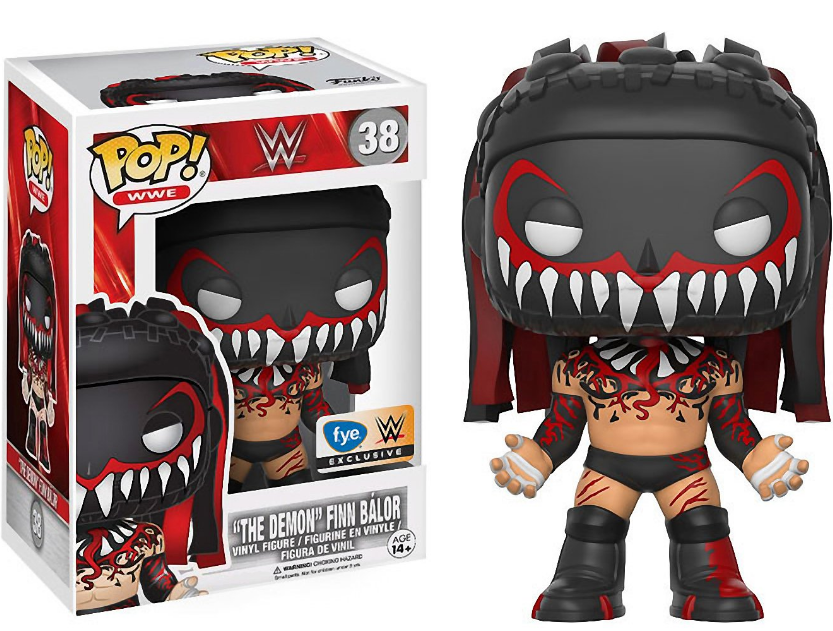 Fans of pro wrestling love to see how rough things get in the ring. Fans are drawn to pro wrestling by their stories and feelings about the characters. Finn Balor is a wrestler that WWE fans have liked for a long time.
The Demon, Balor's supernatural alter ego, is one of the things that make him stand out.
Over the years, wrestling fans have shown that they like supernatural characters, and Demon Finn is another example.
Balor is all dressed up as a demon on this FYE Exclusive Pop! The face and body paint are very detailed and beautiful. It might be the best WWE Pop ever in terms of how it looks.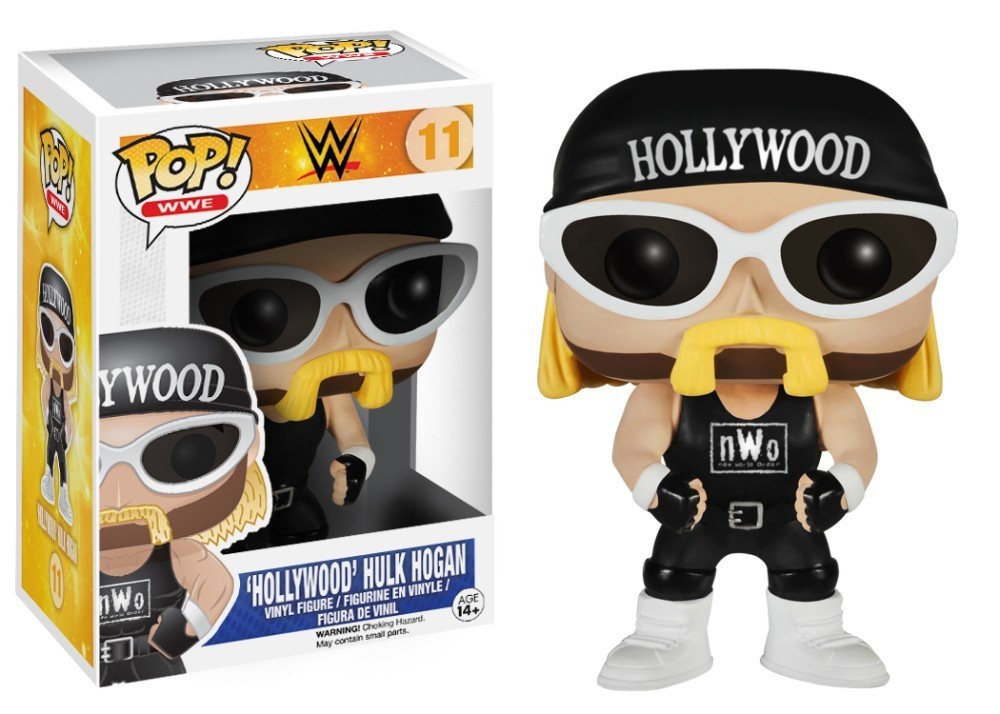 Hulk Hogan is probably the biggest star that pro wrestling has ever produced. Hulkamania swept the world in the 1980s and made Hogan a well-known name.
Then, in the mid-1990s, Hogan became "Hollywood" Hogan, the leader of The nWo and a bad guy. From then on, people never stopped arguing about which version of Hogan was better.
Hollywood Hogan was better regarding WWE Funko Pops. This 2K Exclusive Hollywood Hogan Pop is a great way to show how bad Hogan is. It comes with his "Hollywood" bandana and "nWo" shirt.
Pop also came out with a red and yellow version of Hollywood Hogan, but many fans like the nWo version better.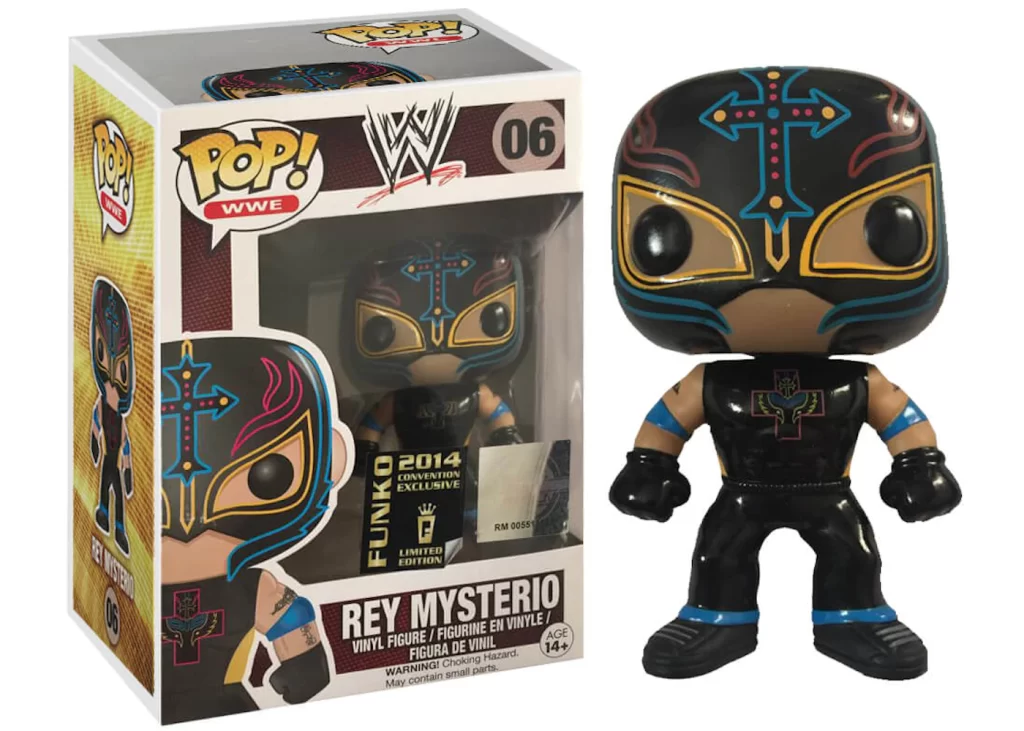 Part of being a pro wrestler is being able to put on a show. In the past, stars like "Gorgeous" George, "Macho Man," Randy Savage, and Shawn Michaels knew this and used their ring attire to help them stand out.
Rey Mysterio is another performer who likes to wear flashy clothes in the ring. So, Mysterio was the perfect performer to look up to when making Pops.
All of Mysterio's early Pops are considered to be classics. However, since they all came out, their prices have increased significantly.
This San Diego Comic Con-only release might be the best of all. It shows Mysterio dressed in black with brightly colored accents. The SDCC Exclusive Mysterio Pop is one of the rarest WWE Pops ever.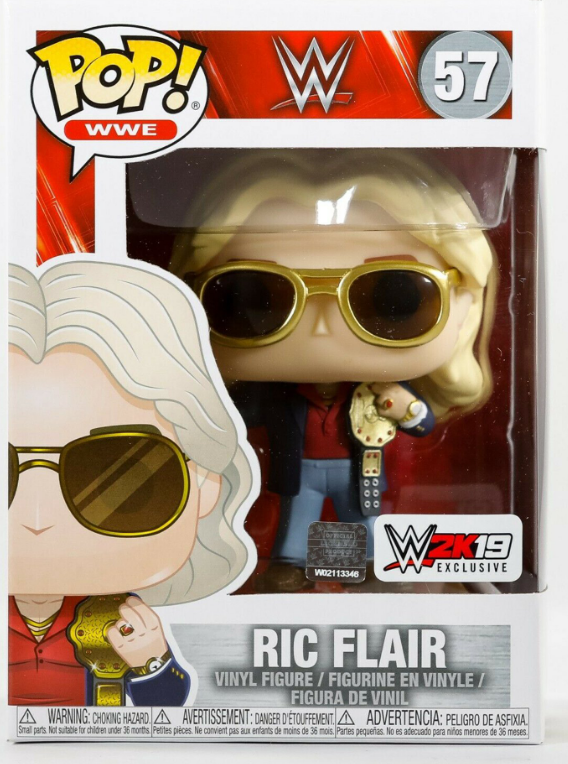 Pop culture icons are the focus of Funko's Pop Vinyl figures. Perhaps no wrestler in history has woven himself more deeply into popular culture than "Nature Boy" Ric Flair.
Flair should, therefore, have more than one outstanding Pop release. Although, to be fair, there have only ever been five Ric Flair Pops.
But none of them compare to the quality of this WWE 2K Exclusive Ric Flair. This Pop depicts "Naitch" dressing to the nines in his custom-made clothes and sunglasses.
The Big Gold Belt is also included, a first for WWE Pops. The most uncommon Ric Flair Pop to date, this particular one was only offered as a part of the WWE 2K19 Collectors Edition Bundle.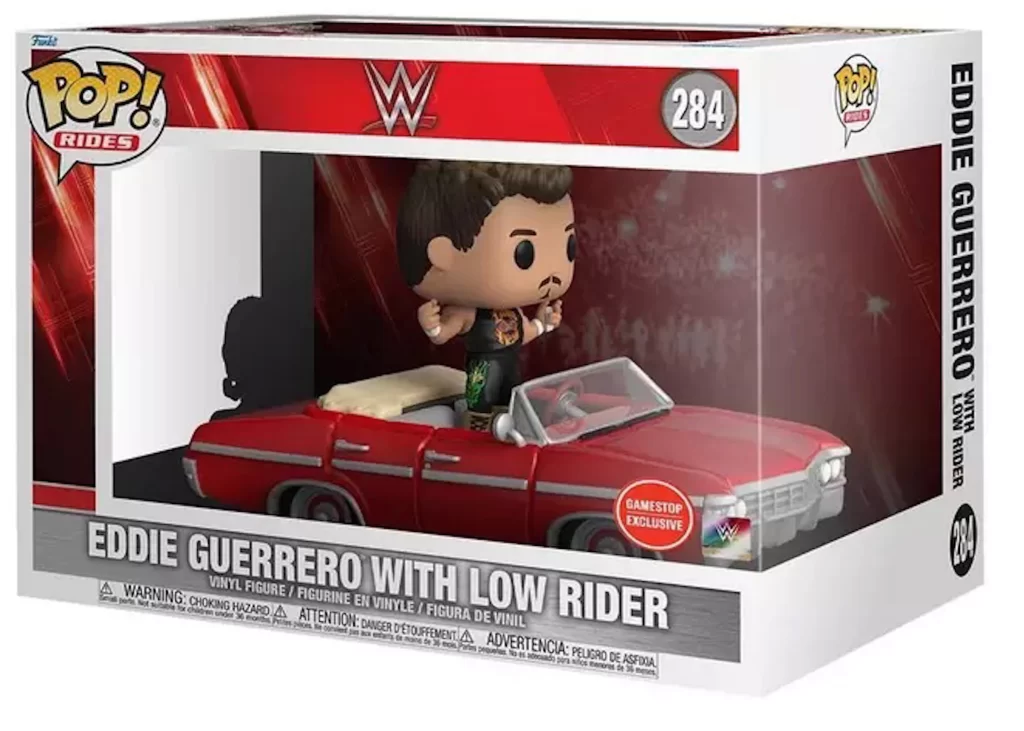 Funko has recently started experimenting with how their Pops are displayed.
Typically, Pops are packaged in a small cardboard box with a clear window and are about four inches tall.
However, collectors have recently seen pops that are 6 inches or taller. Additionally, we've noticed a slight change in packaging, particularly with some WWE Pops.
The 2022 Game Stop Exclusive Lowrider Eddie Guerrero is a fantastic example.
As this Guerrero comes with one of his famous Low Riders, this is the first WWE Pop to include a vehicle accessory.
It will be challenging to surpass this Guerrero. However, assuming that more WWE Pops will eventually come with vehicles is reasonable.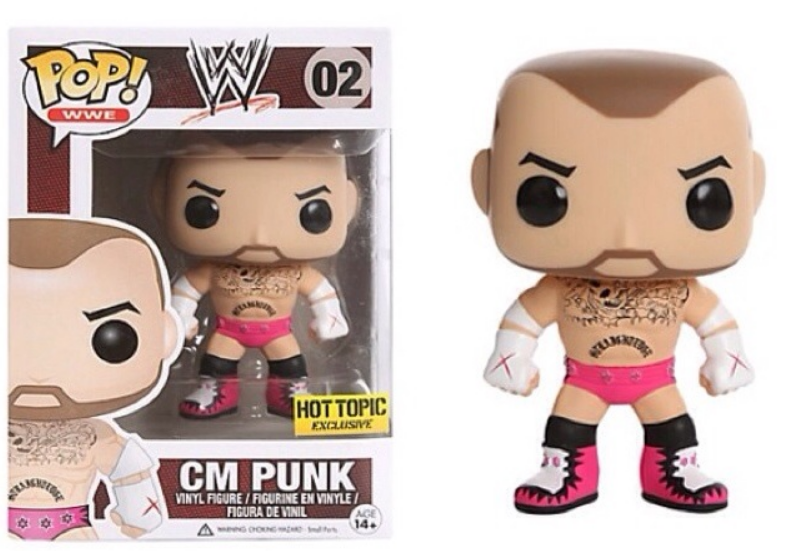 Today, the internet wrestling community uses CM Punk as a talking point. Some fans are thrilled to see him back in the ring and on the AEW roster.
Others believe he should have remained retired because he is a washed-up athlete. Nevertheless, Punk remains one of the most well-known figures in the sport, just as in 2014.
Punk was a part of the first batch of WWE Pops to arrive in stores that year. His designation as "Number 2" in the line comes from the fact that he is only the second WWE performer ever made into a Pop.
The early CM Punks are valuable and hard to find, just like Rey Mysterio. But just like Mysterio, one CM Punk Pop stands out—this one is a Hot Topic Exclusive. It shows Punk dressed as a Bret Hart tribute. It's regarded as one of, if not the only, Holy Grail in WWE Pops.
Before you go…
We hope you enjoyed our list of the top 10 WWE Funko Pops to collect. If you have any suggestions for future lists, please leave them in the comments below!
Check out my next article: "Top 10: Funko Pop Rocks to Collect."
Related Articles: