Where can I sell my coins? This is one question we hear regularly. So whether you're looking to pawn a few unwanted coins or liquidate an entire estate's worth of legacy numismatic gold and silver, we have compiled a list of the top destinations to safely cash in your precious metals. For all the numismatists, coin collectors, or an average joe who happens to have an old coin and wonders, "Where can I sell my old coins?" we have a few suggestions:
Where Can I Sell My Old Coins?
Local Coin Dealers
Going to a local coin dealer is the best option if you need money in your hand immediately.
Additionally, you'll get to chat with a coin specialist, who may be able to tell you more about your collection than an online website.
If you've got a large collection of coins and need cash quickly, the best option may be to visit a local coin dealer.
The amount you'll get for your coins varies based on condition, rarity, and other factors, but it's safe to assume you'll get about 25% to 50% of their book value.
If your goal is to liquidate all your coins in exchange for cash — or if you're trying to establish how much money they're worth — this is the fastest way.
Do research before going to any local coin dealer, and interview several dealers in your area before committing.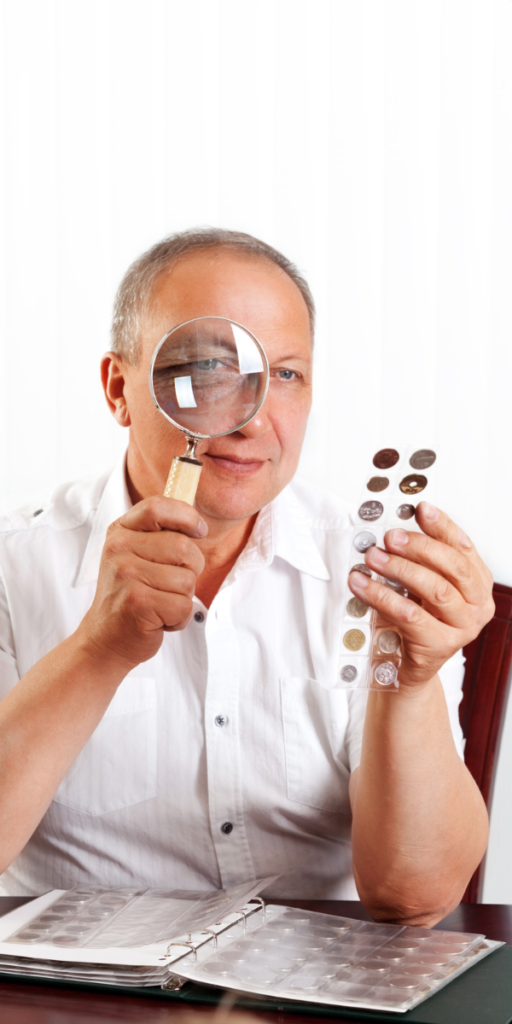 Online Coin Dealers
If you want to sell a coin online, you can list your coins on one of the following websites:
Coin Shows
Coin shows are another excellent option for your coin-selling needs. Coin shows bring coin dealers from all over the country to a single location, allowing local collectors and investors to sell old coins. These dealers can appraise your coins in person, making them ideal for individuals who want to sell an extensive collection of old coins or have rare or valuable pieces that they would like to get appraised before listing on the open market.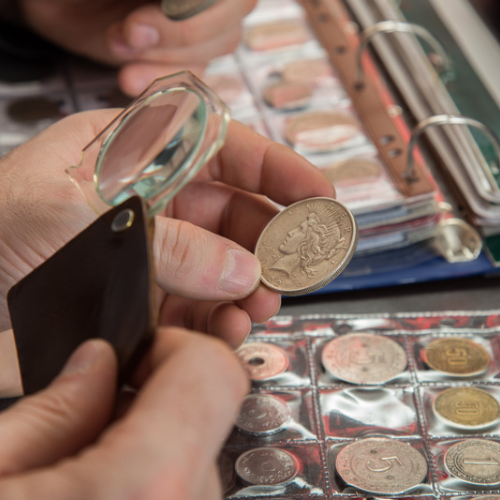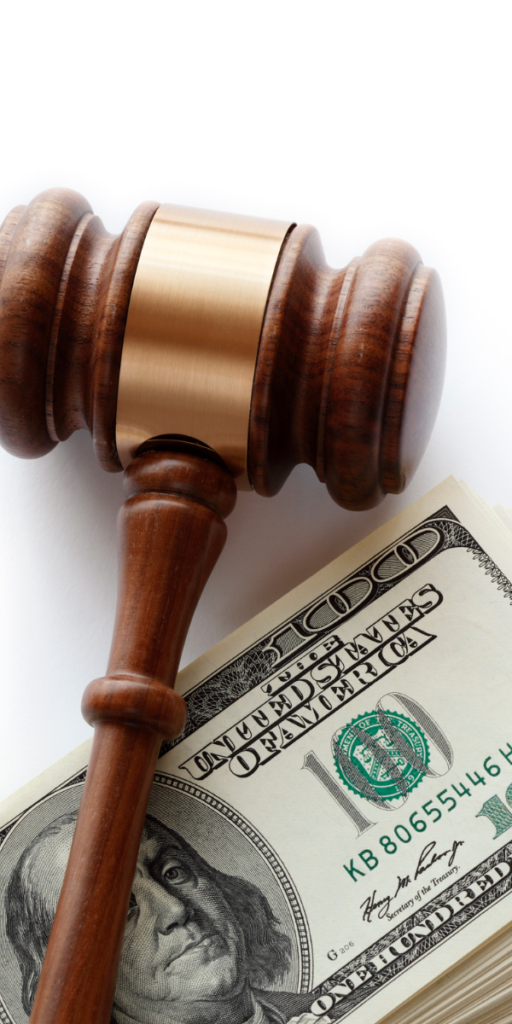 Auction Houses
You Set The Price – There are pros and cons to both auction houses and coin dealers, but it's important to remember that only auction houses allow you to set the price for your coins. If you're interested in selling an entire collection, auctions can also help you understand your collection's worth.
Work With Coin Experts – Auction houses have experts who work hard to identify and authenticate coins and place them into the proper category for their sale. They will also issue certificates of authenticity for each coin sold. In addition, some coin dealers will grade coins as part of their service; this is often included in the fee they charge.
Hammer Price – The fee charged by an auction house is based on the hammer price (the amount paid by the buyer) and includes applicable taxes and shipping fees. There may be extra charges if consignors request additional services or if there's a cancellation before bidding begins.
Pawnshop
Need cash fast? Pawnshops are a terrific option for coin sellers who need cash fast—but you'll want to be aware that the process can take a while, and you may not get the best price for your coins.
Pawnbrokers Don't Deal With Coins Every Day – Pawnbrokers don't deal with precious metals every day, so they'll have to do some research to determine what your coins are worth and how much they're willing to pay you. This process can take hours or even days—so if you need cash quickly, pawnshops aren't your best bet.
Negotiate – If you choose to sell your coins at a pawnshop, make sure they accept precious metals (not all do). Then be prepared to negotiate and haggle over price. A good rule of thumb is to ask the pawnbroker the lowest amount they will accept and then offer them 75%. Then, both parties feel like they got something out of the deal!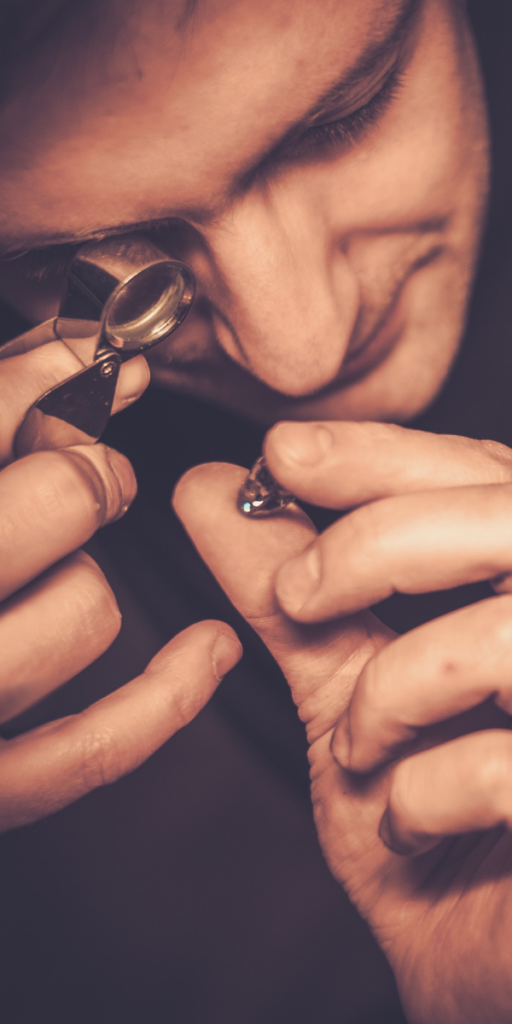 Be Sure To Do Your Homework Before Selling
If you have old coins that you want to sell, many options are available to you. However, to make the most of your investment and avoid making costly mistakes, make sure you follow these steps before selling any of your old coins:
Understand the value of what you own – Many resources are available online and offline (magazines, books) that can help coin collectors learn about the coins they hold. Your local library may also be able to help by offering lectures or books on coin collecting. If your home is full of rare coins, it's worth doing some research to know what your collection is worth before selling it.
Don't be tempted to sell at a low price – Although some dealers will offer meager prices for collections because they know that people are desperate for money, remember this: if someone offers a low price for an item, they are probably looking to buy it cheaply so that they can turn around and resell it at a high price later on. It's important to get fair market value and not to let go of anything that could be considered valuable in the future.
Shop around before selling your coins to anyone – There's no need to rush into selling off all your old coins right away; take time and look at different options to get the best deal possible on each piece, as well as ensure that everything is handled legally and professionally with every transaction made between parties involved when dealing with antique currency or goods."
While there are many different places to sell your coins, always be wary of scammers and do your research before taking the plunge. At the end of the day – when you know you have a valuable old coin in your collection – it's important to make sure that it gets into the right hands.
Before you go…
I hope you have a better idea of the questions: Where Can I Sell My Old Coins? and how to avoid getting swindled by the scammers that lurk online? Of course, this isn't an exhaustive list of online coin sellers; I'm sure there are others, too! Just be sure to do your homework and research any potential buyer. The best way to do that is to read reviews, where multiple customers will often share their experiences working with the seller. Good luck!
Check out my next article: "A Guide on Where to Sell Coin Collection."
Related Articles: