If you're an avid coin collector, you know that keeping track of your collection can be a daunting task.
Fortunately, several apps are available that can make the process much easier. In this article, we'll look at the five best apps for your coin collection.
Whether you're looking to organize your collection, keep track of your inventory, or even connect with other collectors, these apps have you covered.
From simple and user-friendly to more advanced and feature-rich, there's an app for every type of collector.
Let's dive in and explore the top five options!
Best Apps For Your Coin Collection
1. PCGS COIN FACTS APP ( 4.7/5)
With a 4.7 star rating and over 100,000 downloads, PCGS Coin Facts App proved it's one of the best apps for your coin collection!
PCGS Coin Facts App is the largest coin library you can have for your collection.
You can check coin prices for sale, auction house prices, and expert insights about coin collecting and different types of rare coins. This app is sure to have!
PCGS Coin Facts App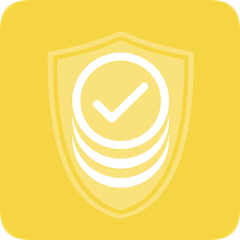 ---
PCGS Coin Facts App is probably one of the best apps for your coin collection on the market today for your coin collection! This app includes barcode reading, price guides, Barcode scanning for coins graded by PCGS, and NGC provides instant coin look-up functionality, complete PCGS Price Guide listings for all U.S. Coins, full PCGS Population Report for all U.S. Coins, access PCGS Photograde with high-resolution images by grade, expert narratives on specific coins from leading industry professionals like David Hall, Ron Guth, Q. David Bowers and others.
This app is free and available for iOS and Android platforms, though some features may require payment upgrades (like additional coin databases).
2. NGC Coin App (4.1/5)
Maybe one of the best apps for your coin collection. At a 4.1 star rating with 50,000 downloads at least, this app has its own merits.
Although some coins are not updated regularly, this app has advantages and disadvantages, unlike its competitors. Still, most people seem okay with it and love using this app.
NGC Coin Collecting App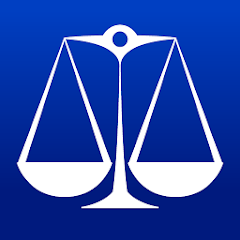 ---
Like the PCGS Coin Facts App, NGC Coin Collecting App has its own merits when discussing coin collection apps. NGC Coin Collecting App includes services like verifying NGC Registration, accessing NGC Census, and even using the NGC Registry, which is constantly updated.
3. COIN COLLECTION BY SPENCERPAGES (4.3/5)
A low-key app with 100,000 downloads! Coin Collection by Spencer Pages is one of the best apps for your coin collection, especially American coin collections!
It supports American Eagle Silver Dollars and American Innovation Dollars. The only downside is it's only available for Android users.
Coin Collection by SpencerPages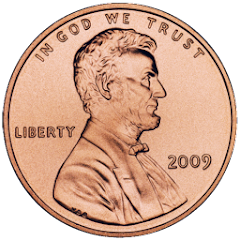 ---
A handy, user-friendly app made for your collection! Coin Collection by SpencerPages helps people keep track of the coins they have or are missing for various U.S. coin sets. Many of the more recent U.S. coin sets are supported (see list below), and the app can be used to track quantities, grades, and notes for each coin.
4. Maktun (4.1/5)
Maktun is also one of the best apps for new aspiring collectors. This app has a user-friendly UI and can help you identify your bank notes with its library of 300,000 coins and 120,000 types of bank notes!
With a 4.1 rating, this app is surely made for coin collectors!
Maktun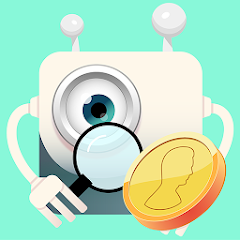 ---
Maktun offers services like identifying coins and banknotes for you and detailed information about coins and bank notes, and it can also manage your coin collection. Makes a detailed list of exchanges, sales, or purchases.
5. PCGS Set Registry (4.8/5)
The app with the highest rating of 4.8 stars and a download of over 150,000 downloads, this app surely is the best app for your coin collection.
An app with a large library of coins where you can manage your coins, track reports, connect with other members, and even focus on your collecting goals.
This app surely is an all-in-one app that can help you grow and keep track of your coin collection!
PCGS SET REGISTRY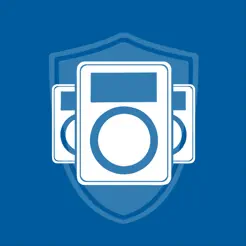 ---
Manage Your Inventory – One of the most important benefits of the Registry is that it enables members to take inventory of their coins, track costs, and view their sets conveniently. This ultimate management tool lets you register your PCGS-graded coins and build sets with high-resolution TrueView images. Members can also add non-PCGS graded coins to their inventory to manage their entire collection.
Track Pricing Adjustments and Pop Reports – PCGS updates pricing constantly, and our price guide is one of the essential tools available to our members. Additionally, our population reports allow collectors to see where their coins rank compared to others on the PCGS Set Registry.
Focus Your Collecting Goals – Whether PCGS Set Registry members are attempting to build a world-class collection or build their own custom sets, they can hone their objectives and achieve them more readily when they see where they are along their set-building ventures and can determine how much further they need to go to reach their goals. The Set Registry allows members to focus on their own collecting goals that cater to their needs and budgets.
Connect with Members – We have a community that's been growing for over two decades and continues to grow. One of the easiest ways to connect with members is to visit our PCGS Set Registry Forum. In addition to the Set Registry-specific section, this forum allows collectors to discuss U.S. coins and banknotes, world coins, ancient coins, and much more!
Compete for Numismatic Glory – Are you ready to bring forth your best sets to display to the world? Collectors from all corners of the globe compete within the PCGS Set Registry. Whether you are building a type set, a denomination set, a date-and-mintmark set, or something else, showcase your best alongside fellow members and potentially win free submissions and awards from PCGS!
Easy Access and Ease of Use – Have you had a chance to use our app? It's free to download and allows collectors to upload photos to their collection from their phones easily. Collectors can access their collections.https://play.google.com/store/apps/details?id=com.pcgs.setregistry&hl=en&gl=US
Even apps can help you find out if your coins are worth anything! I hope this article helped answer your questions about what kind of app applies to you and your collection!
Before you go…
I hope this article helped you decide on the best apps for your coin collection. Coin-collecting apps can be helpful in a variety of ways. Some are made just for coin collectors, while others are for general use.
Check out my next article: "Best Coin Microscope App – Our No-Nonsense Suggestions"
Related Articles: