Funko Pop collectors come in all shapes and sizes, from casual fans to hardcore enthusiasts. Some collectors have even gained fame for their impressive collections and dedication to the hobby.
In this article, we'll take a look at two of the most famous Funko Pop collectors and their impressive collections.
How Many Funko Pops Are There?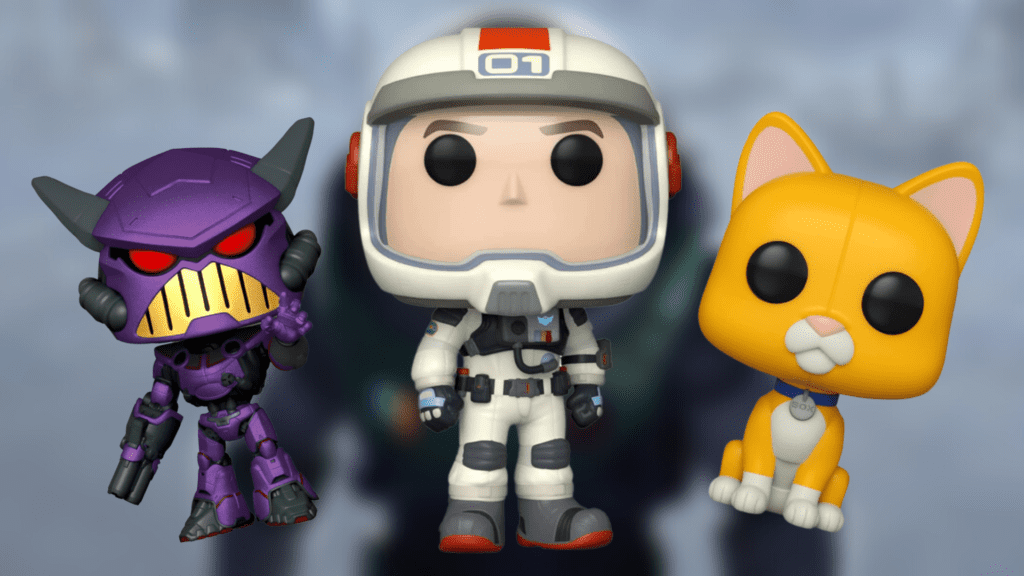 There are so many variations of Funko Pops that it's hard to keep track. There are over 2,000 different characters in the Funko Pop universe. That's a lot of toys! And it's not just the popular toys; the brand is one of the most successful toy companies in history.
Funko Pops was named Toy Insider's "Toys'R'Us Toy Exclusive Brand of 2018" for a good reason: they're sold in over 50 countries. They have been featured on everything from YouTube videos to popular TV shows like Saturday Night Live and The Big Bang Theory.
What is The Guinness World Record for Funko Pop Collection?
According to Guinness World Records, the record for the most Funko pop collection is 7,095! The record is owned by a man from Knoxville, Tennessee. 
His name is David Mebane, and he may be one of the most famous Funko Pop collectors there because of the number of his collection!
Most Famous Funko Pop Collectors
David Mebane
Paul Scardino
1. David Mebane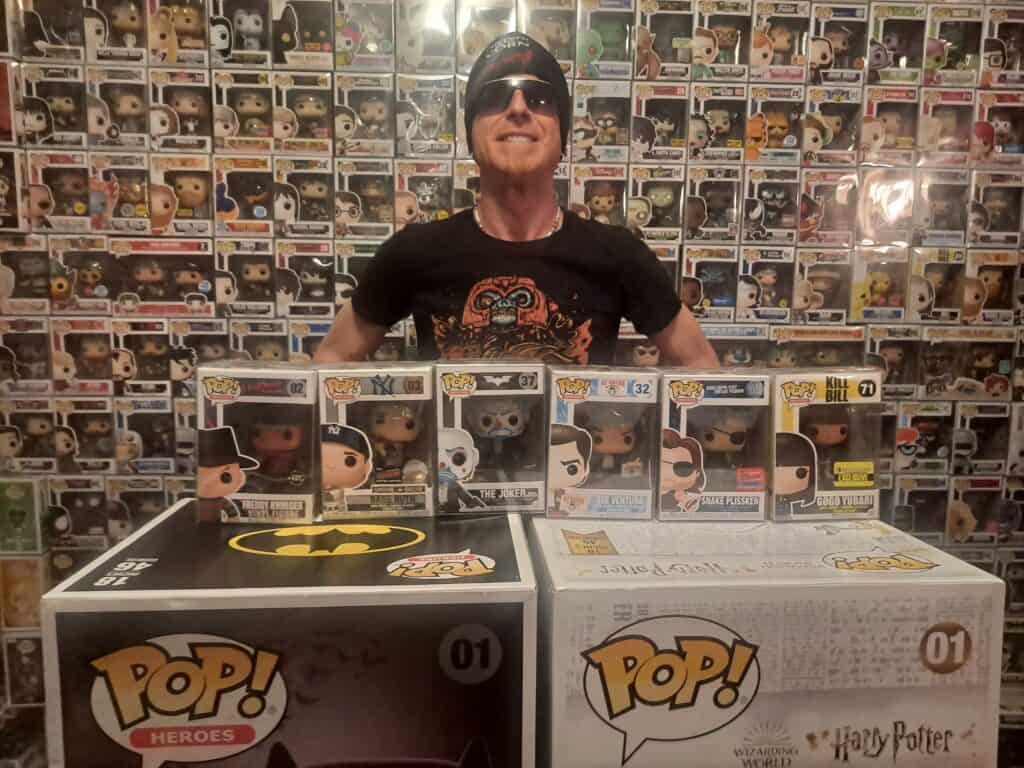 David Mebane is a self-described "Funko Pop Superfan" and collector. His collection is so vast that he has a room dedicated to it! He currently has over seven thousand Funko Pop figures, which means he has more than anyone else!
David started amassing his massive collection in 2014. He usually purchases between 20 and 30 Funko Pop! figurines weekly, so his collection keeps growing. Out of all the figurines in his collection, 126 are signed.
David's favorite part about collecting these figurines is seeing all the different variations on characters from movies or TV shows; he also loves playing with them when they come out with new ones each month!
2. Paul Scardino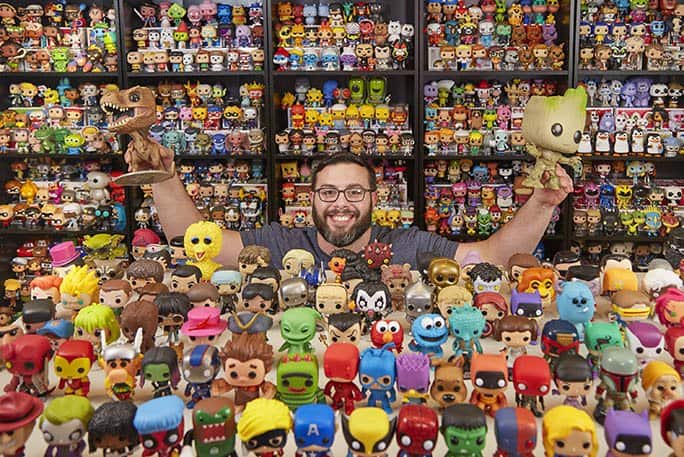 If you're a Funko Pop collector, you've heard of Paul Scardino. He started his Funko Pop Collection back in 2017. A Spiderman and Hawkeye Funko figure was gifted to him on his birthday.
After that, he fell in love with collecting Funko Pops, and his collection grew to 5,000, giving him the title of "largest Funko Pop Collection," according to Guinness World Records, back in 2021!
Unlike other toys, Funko Pop characters are mostly targeted at adults.
Unlike other toys, Funko Pop characters are mostly targeted at adults. The company started in 1998 as a bobblehead manufacturer and made its first vinyl figure in 2001.
The figures were created for the gaming community, but they soon gained popularity with collectors worldwide.
The collectible toys come in boxes or blind boxes that require you to find one piece out of a hundred options.
The collectible's box will contain information about what kind of character it is and how many were produced from that set, so you know if your chances of finding it are good or not!
Before you go…
I hope this article helped you answer questions about famous Funko pop collectors! Funko Pops are the perfect gift for any occasion. Whether you're looking to buy a fun, unique toy or a collectible that will last long after other toys have been forgotten, Funko Pops are sure to be enjoyable for everyone!
Check out my next article: "1 Useful Guide on Who Has The Most Funko Pop Collection?"
Related Articles: