This is the guide if you're a collector of Funko Pop figures and are considering selling your collection.
This guide will offer you an idea of how to sell them and some recommendations, whether you're attempting to recuperate some of your expenses or want to get rid of them.
You may have sold a Pop or two in the past few years, but it can be scary to sell an entire collection. Well, it shouldn't be like that.
I'll tell you the basics of selling a Funko Pops collection.
Should you sell everything at once or in pieces? Which online markets should you use? What materials will you need to ship? I'll try to talk about everything.
How to Sell Funko Pops

If you sell the collection, you will do it on an internet marketplace like eBay. However, it will be more time-consuming, and you will likely have to pay for shipping goods and packaging materials if you do it yourself through eBay. 
Next, consider selling your collection to a reseller. They will acquire your collection to market it themselves. If you choose this route, you will save a considerable amount of time; nevertheless, the consensus is that you will ultimately earn less money.
Frequently, resellers offer approximately half the value of your collection. If you choose to take this path, you will need to educate yourself with the numerous guidelines that different resellers have for using their services and select the best suits your needs.
You can also check to see any local businesses you can contact with your collection. Possibly a local comic book store might be interested.
Ways of Selling Your Funko Pops
Selling Whole Collection

If you want to get rid of these things as soon as possible, you might be tempted to sell them all to a reseller. This is an option, but I recommend you consider it thoroughly before you do it. If you don't, you could lose money that you would have made if you sold the collection in pieces.
If you want to sell the whole collection at once and don't need the extra money that much, your best bet is to find a toy and collectibles reseller.
They will pay you for all of your stuff and take it away. Again, if you choose this path, you might miss out on a good chance to make a lot of money, but you will save time and effort.
Selling Collection by Chunks
Take four, eight, ten, etc. Funko Pops and sell them all together.
Before you do this, you should find out how much each of the Funko Pops in that group is worth and add them all up. You have a few options once you know the total:
Price them at what they are worth.
Charge less than what they are worth in total. The best way to sell them quickly is to sell them for less than they are worth.
Charge more than what they are worth. If you do this, they won't sell as quickly, but you'll make more money.
Selling One Funko at a Time
You can also sell each Pop separately, and if you have a lot of rare and valuable Pops, I might suggest it. However, chances are that most of your Pops is common and not very valuable.
Many of these might not be worth the time it would take to list them and pack them up for shipping, not to mention the cost of shipping supplies. So if you have a lot of common Funko Pops that aren't worth much on the market, you should sell them in bulk.
Mystery Box Method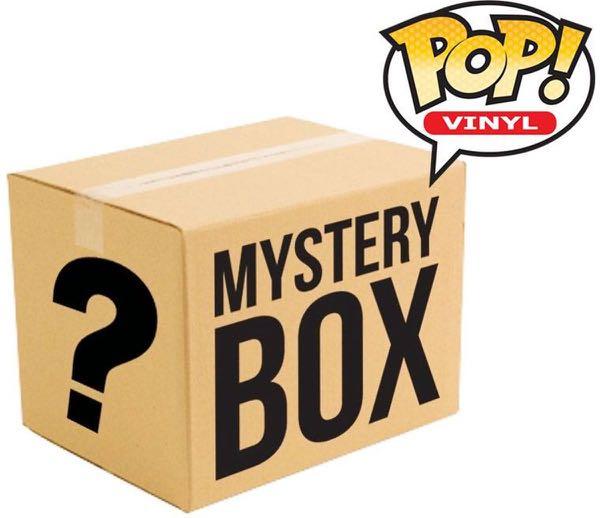 The Mystery Box Method is what some people have called one of the simplest and quickest, and most fun methods of selling your Funko Pops. You put up an ad on eBay, and anyone who buys it will get a random Funko Pop in the mail.
If you do this, you should ensure that all of the Funko Pops you ship for a certain listing is about the same price. You can do this more than once, and each listing can have Funko Pops with different prices.
One Mystery Box can also hold more than one Funko Pop. So, you might want to do mystery boxes with six or more Pops picked randomly.
Where to Sell Them?
Regarding where you will sell your Funko Pops, you have a lot of possibilities; ultimately, your decision will depend on personal preference and where you believe you can earn the most profit for the amount of effort you are ready to exert.
You may wish to sell your Funko Pops to someone you know. This eliminates the need to create listings on an online marketplace, package the goods for shipment, etc. You can earn significantly more by avoiding shipping costs and fees from online marketplaces like eBay.
You may not know enough individuals interested in purchasing your Funko Pops. You can connect with a local buyer using social media platforms like Facebook or Instagram. Still, you will likely need to sell them on an internet marketplace. If you intend to sell them yourself online, you will likely start with the largest online marketplaces:
eBay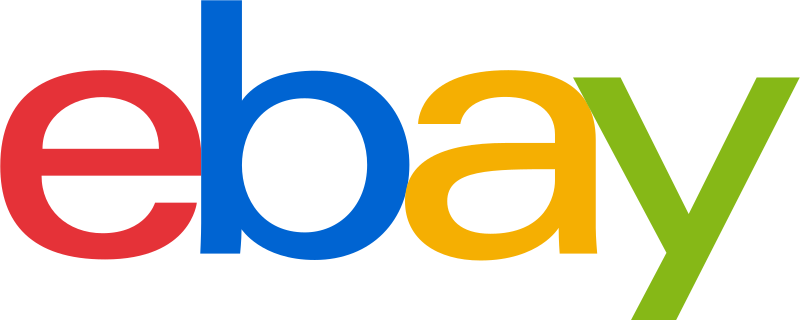 This is the most popular place to sell your Funko Pop. You can find them here, on eBay. Many sellers will buy your pops and ship them out for you, but be sure you're getting top dollar for these items!
If you want to sell more than one at a time, I recommend listing them individually rather than in sets.
Amazon

Plenty of reviewers have purchased these collectibles through Amazon, so they know the price range each seller has set for their product prices.
This way, they can compare those different options against each other before deciding which seller would be best suited based on off-profit margin calculations without considering other factors such as shipping costs, etc.
Facebook

Facebook is one of the platforms you can use to sell your Funkos. There are dedicated buy & sell groups for Funko Pops worldwide; you need to join the group to sell your Funkos.
Join communities that can help you in selling your funkos! If you don't want to join groups, you can list it on Facebook Marketplace and hope that someone buys it!
Shipping Materials Needed
Initially, you will need a box. You should choose a box slightly larger than the Pops you are mailing.
Then you will need some cushioning material; you cannot simply place your Funko Pops in a cardboard box and ship them since they could be destroyed in transportation. Of course, your buyer will not appreciate this at all!
Consider the following packaging materials: packing peanuts, bubble wrap, packing paper, plastic bags, etc.
You will also need packaging tape and a box. When shipping many Funko Pops at once, you might consider shrink-wrapping them together. You will require shipping supplies if you intend to sell a large quantity of Funko Pops online. Here is a list of items you may require:
Extra Tips
Gather your funkos.
Pick a platform to sell on.
Know the platform policies and your policies (like for shipping or declaration of damage)
Check prices on Pop Price Guide to avoid overselling or underselling.
Take good pictures
Make sure you have the materials needed for shipping.
Provide the buyer with eta on shipping and tracking information
Communicate well with the buyer
Before you go…
So there it is! There are numerous options to sell your Funko Pops, some of which may be more productive than others, but ultimately, you decide where to sell your Funkos! We hope that you now understand better how to sell Funko Pops and may proceed to generate money.
Check out my next article: "5 Easy Places Where You Can Find The Value Of Your Funko Pops."
Related Articles: