Funko Pops have become a popular collectible item for fans of movies, TV shows, and video games. With their unique designs and wide range of characters, it's no wonder that people have started to wonder if Funko Pops will ever get discontinued.
The answer is yes, Funko Pops can be discontinued, but it all depends on a few factors.
Do Funko Pops Get Discontinued?
Yes, Funko Pops were eventually phased out, also known as "vaulted," which marks the end of all figure production. A pop figure may be discontinued after 6 to 10 months, depending on how well-liked the character is.
In addition, they'll think about adding a second wave for that pop line if sales of the franchise line continue to be strong. However, Funko might diminish the value of the particular figures and possibly harm the hobby as a whole.
For instance, the overall amount it is worth could decrease if you increase the supply of the particular pop and demand declines. Among the most frequently restocked funko pops are well-known and well-liked franchises.
For example, Attack on Titans is a highly well-liked anime with characters like Eren and Mikasa. As a result, their pop icons are vaulted and are valued at hundreds of dollars.
Do Funko Pops Get Restocked?
The short answer is no. If a funko pop becomes popular, different character versions are made. For example, the protagonist of a television show, film, or book usually receives the most iterations.
They are referred to as "vaulted" funko pops. All funko pops eventually become vaulted, but it takes time for the pop to do so. For example, a well-known pop line might receive a brand-new wave of Funko Pops with unique designs.
What is a Restock Funko Pop?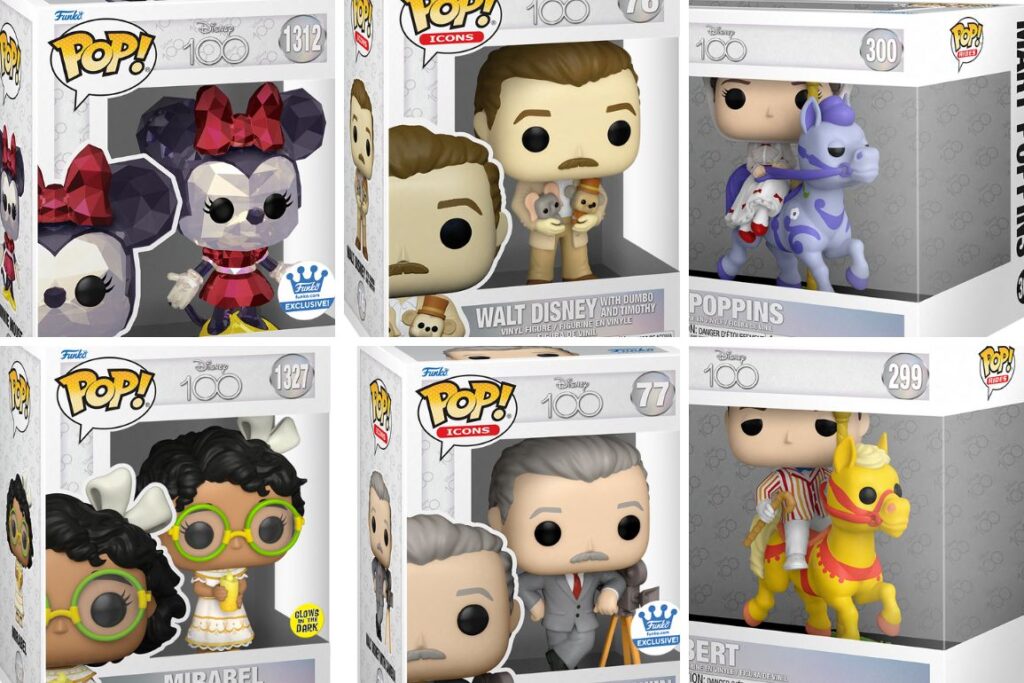 Restock Funko Pops are shipped after the original release date and put up for sale. A funko pop is typically released by retailers or brands once, with a smaller quantity being held for a later release when overall store sales are low.
Restocks can happen accidentally or on purpose, depending on the retailer. Most collectors think they occur randomly, but a funko product may occasionally experience production delays, leading to a "restock."
It's because the first production run is finished and completely gone. Other times, it's intentional because they want to give fans an equal chance to obtain the figure in light of how eagerly they're anticipated.
Each has an impact on patron and fan sentiment. Depending on how they look at it, collectors will continue to gain from these restocks as retailers become savvier with their releases.
Why Do Retailers Restock Funko Pops?
To Build Momentum in Sales

Retailers strive to sell more collectibles and hold stock for specific release dates to maintain the momentum of those sales. However, it creates a win-win situation where new collectors can purchase a previously released funko pop at a lower price.
A discontinued funko pop, for example, increases in value, sometimes by $100 to $200 more than it was originally worth. When the funko pops are restocked, collectors can purchase them at their original retail price of $15 to $25.
Increase Creator's Collector Value
People who just started collecting Funko Pops should look for restocks. Popular stores like Hot Topic are known for restocking, which lets flippers get two of the same items to sell for a profit.
Retailers know that if they want to sell collectibles, they must give collectors something valuable.
By restocking, people who didn't get one the first time can get a grail Funko Pop immediately, making them happy. They wouldn't have a business if they didn't care about their customers and the funko community.
Leftover Supply

Sometimes, stores make a mistake and make too many a collectible, which takes up warehouse space. So, it's an excellent chance for retailers to attract new customers by putting a restocked Funko Pop on their online store.
Most stores won't admit they made a mistake, but you can tell when people in the funko community don't like a design and don't buy it. So, restocking because of a mistake doesn't happen often, but it's something to consider if you're a collector.
Before you go…
In conclusion, we hope this article has helped you understand the restocking process and discontinuing Funko Pops. Happy Collecting!
Check out my next article: "What Do Vaulted Funko Pops Mean?"
Related Articles: