Anime fans and collectors alike know the thrill of finding a new piece to add to their collection. Funko Pops have become a popular collection item with their cute and stylized designs.
For anime fans, there are plenty of options to choose from when it comes to collecting anime-themed Funko Pops.
From classic anime series to newer releases, there are a variety of Funko Pops available for collectors to add to their shelves. Whether you're a fan of action-packed shonen series or heartwarming slice-of-life shows, there's a Funko Pop for everyone.
In this article, we'll count down the top 10 best anime Funko Pops to collect based on design, popularity, and overall appeal to fans. So, let's dive in and see which Funko Pops cut.
Best Anime Funko Pops to Collect: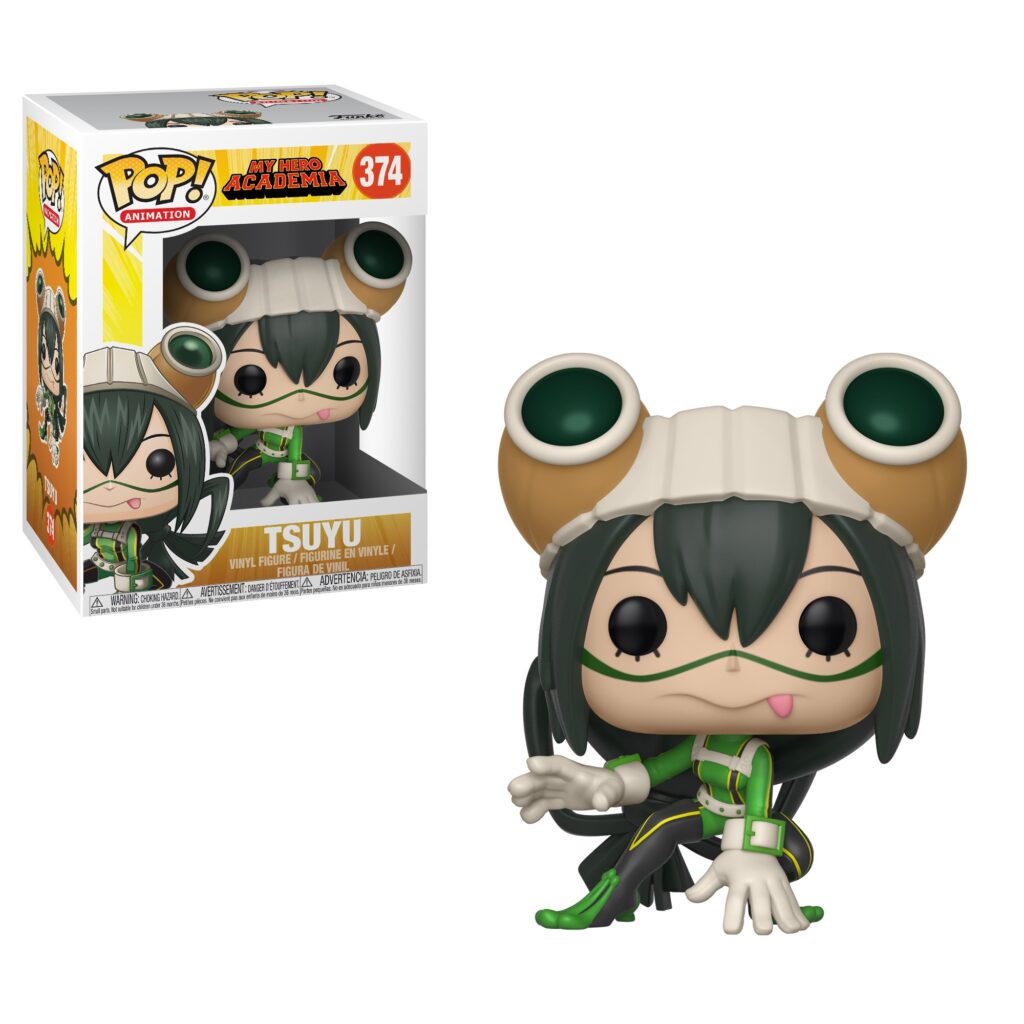 The Funko Pop! My Hero Academia is one of the best My Hero Academia Funko POPs you can add to your collection. My Hero Academia, Tsuyu.
Even though she is kind, Tsuyu "Froppy" Asui is a strong warrior woman. Her superpower Quirks come from her magical frog powers. She can swim well, has a long tongue that she can use to tie up her enemies, and can make different kinds of mucus that have helpful powers.
She has her big green goggles on her head and a bow in the back of her long hair, which is her trademark.
The Tsuyu Pop stands in a way that makes it stand out on any collector's shelf. It comes with a stand because one of the feet is slightly raised, but you can still put it on a shelf without the stand because it balances quite well.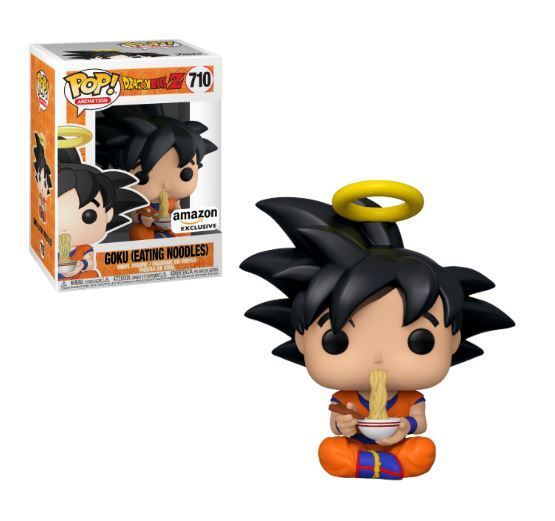 This Funko Pop figure is 3.75 inches tall and is an excellent addition to any collection. Goku is depicted seated in a lotus position in his orange and blue Turtle School fighting Gi, complete with his iconic (and cosplay costume favorite) slipper boots.
In addition, he has cute details like spikey black hair, muscled arms, and a tiny bowl of Ramen and chopsticks in his hands.
Goku is one of Earth's best protectors in a series popular in 81 countries and has become a mega-merchandise anime classic. This is why it's one of the best anime Funko POPs every collector should have.
The best anime Funko POP for Attack on Titan fans is the Funko Pop! Mikasa Ackermann's Attack on Titan animation.
This 3.75-inch vinyl figure, which depicts an action-packed scene, is exquisitely detailed in a way that makes our favorite Funko Pops so appealing.
This tiny Pop looks ready to take on a Titan at any moment with her swinging black hair, Survey Corps uniform, and swords in both hands.
This adorable Pop features detailed hair and clothing, including a perfectly replicated uniform with leg straps and an equipment belt that wraps around her entire waist, showcasing everything fans love about one of the main characters and a fan favorite of Attack on Titan. This feature increases collectibility.
Additionally, you'll catch a glimpse of Mikasa's red scarf. Given that she is shown in the middle of her attack stance, the figure comes with a stand.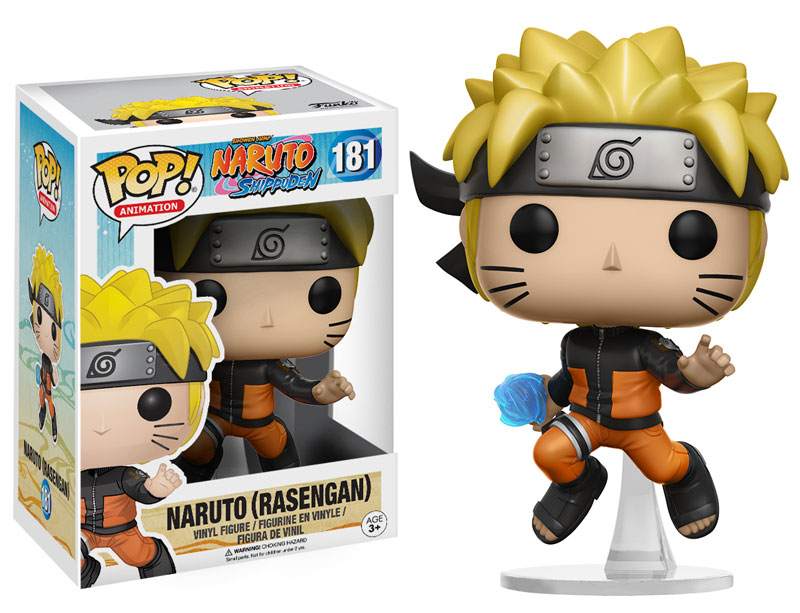 The Funko Pop Anime Naruto Shippuden figure is one of the best anime Funko POPs for fans of the fan-favorite Manga series Naruto.
This Funko Pop figure of Naruto is easy to recognize because of his yellow hair spikes and orange jumpsuit. It's one of the best Funko Pops from an anime series for any collector or fan of the show.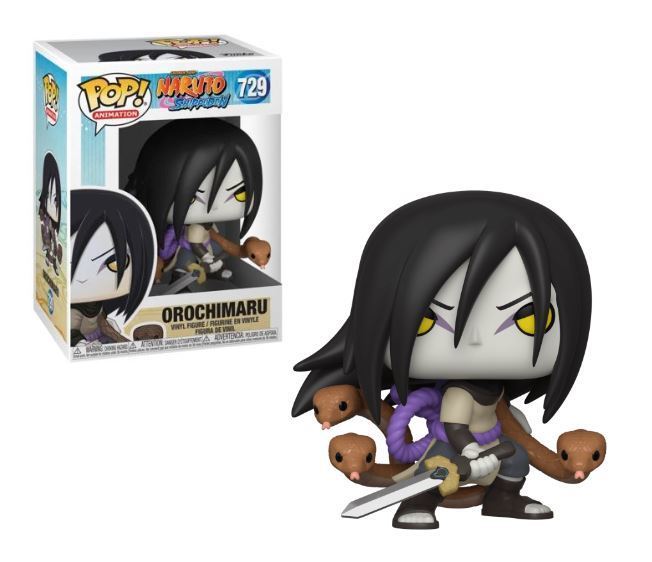 This figure has all the details we love about our favorite Funko Pops. It shows Orochimaru's creepy features, like his gray skin and evil yellow eyes.
The collectible figure wears a kimono with the traditional purple rope "obi" belt. Three writhing snakes wrap around his waist so that they can be seen from the front and back of the Pop. He also has the Kusanagi sword, which Orochimaru's inner snake made.
Orochimaru does bad things because he always tries to live forever by using host bodies. No anime Funko Pop collection is complete without at least one or two villains, and this is one of the best villains from the popular anime show Naruto.
This Funko Pop! figure is very detailed and comes in a box with a window for collectors. It would make a great gift for Naruto fans.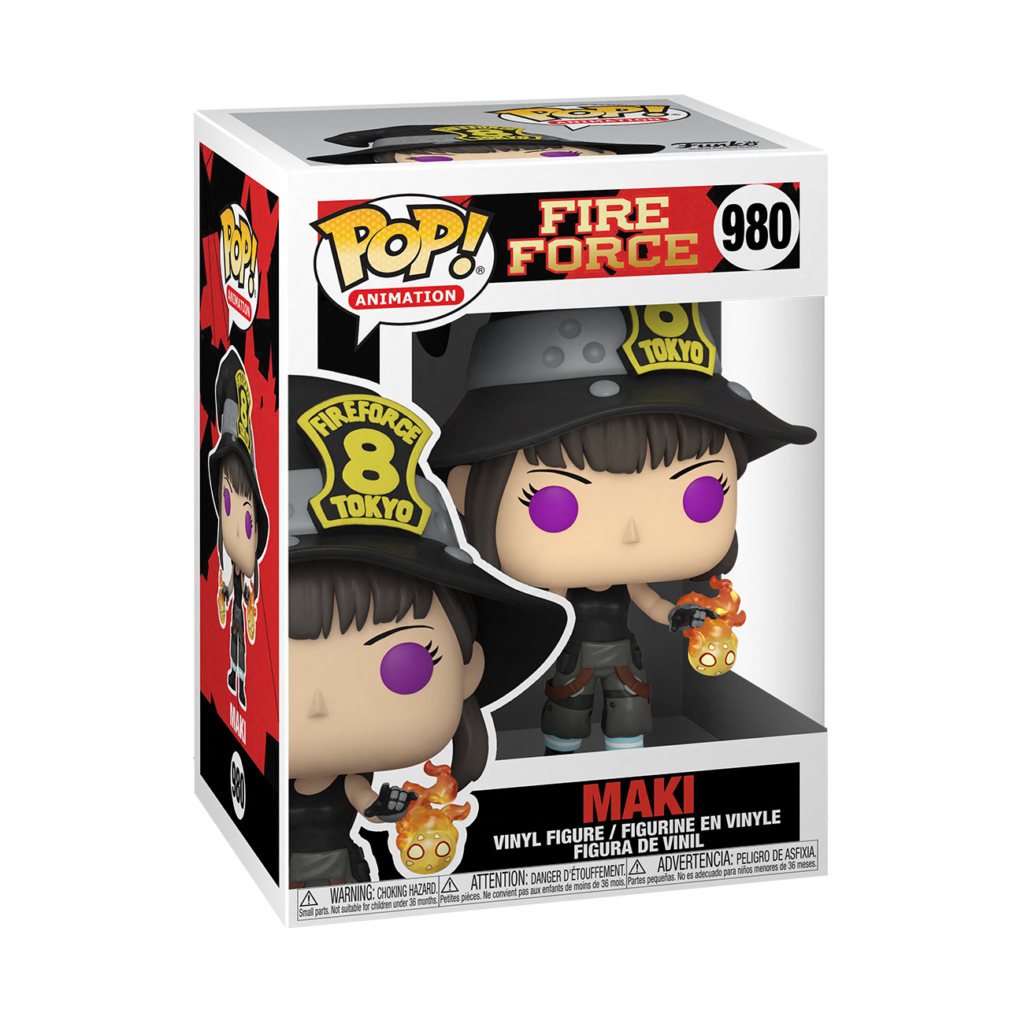 One of the best anime Funko POPs to place in the middle of a display shelf for admirers of the Japanese Manga series Fire Force is the adorably detailed Funko Pop! Fire Force-Maki figure animation.
In addition to sporting Maki's instantly recognizable violet eyes, this stylized Maki Oze Funko Pop figure is also decked out in her now-iconic bunker attire, including her boots and hat.
Even better, she has tiny, individual flame balls ready to fly from her hands. Her thick, squashed hat with the Fire Force 8 Badge protrudes below her black bangs.
For fans of Funko, anime, and pyrokinetic powerhouse Maki Oze, this is one of the top anime Funko POPs currently on the market.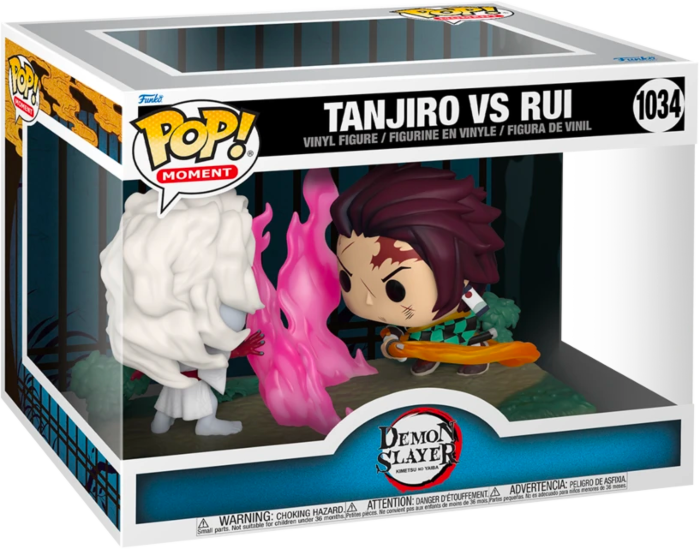 One of Funko's most intricately detailed figures, this Funko Pop moment features Tanjiro down to the minor details, including his burgundy-tipped, spiked hair and dangling Hanfuda earrings.
Rui is ghostly white and wears a white robe with a spiderweb print; the red sash stands out sharply in comparison.
Fans of the young demon slayer Tanjiro will enjoy how this collectible Pop captures everything that makes the series worth watching and rewatching to follow Tanjiro's battle to save his beloved sister from becoming a demon and exact revenge on his family.
The Funko Pop moment: Demon Slayer Tanjiro vs. Rui is one of the best anime Funko POPs to give any fan a sense of having taken a piece of the Demon Slayer series home.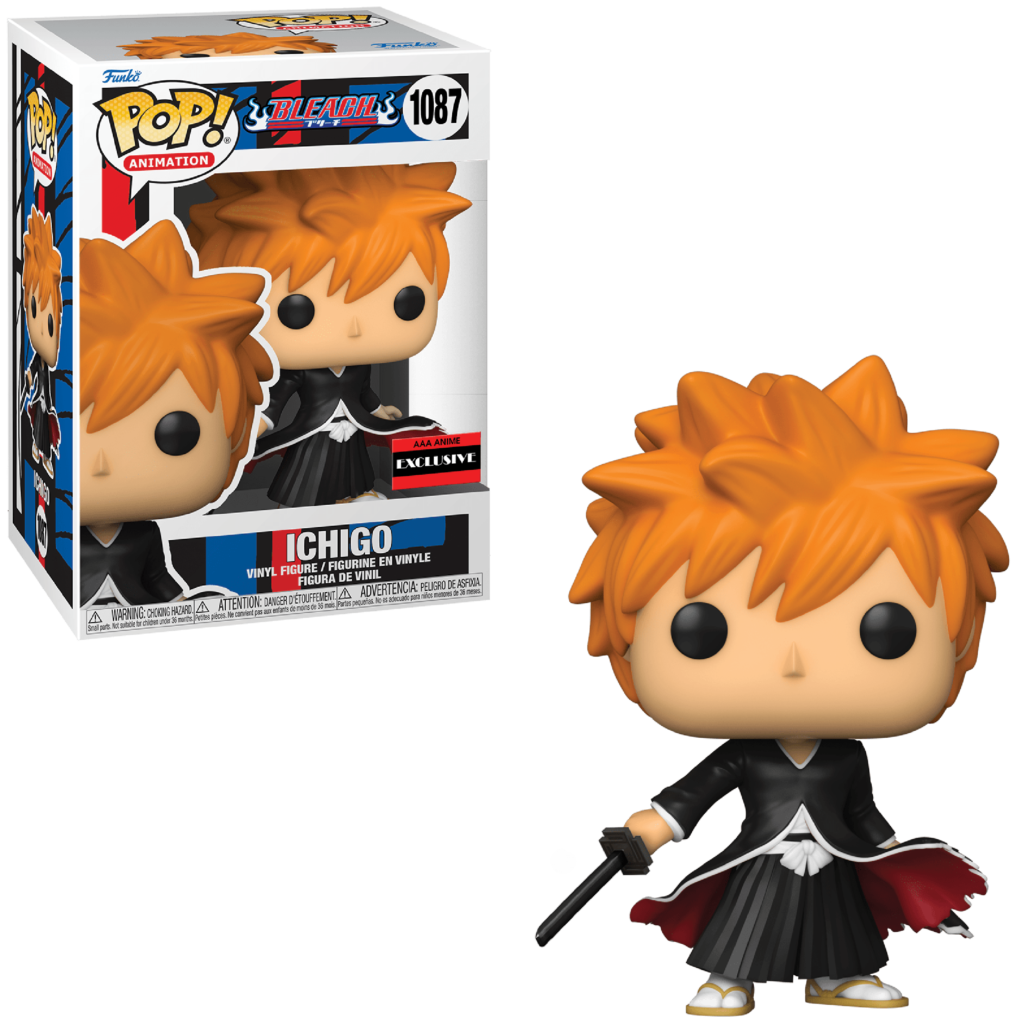 The Bleach Funko Pop Ichigo Kurosaki is made of hand-painted, molded vinyl, the current preferred medium for pop-culture artists. With his sword, Zangetsu, Ichigo seems more than prepared to slash his way out of the windowed collector's box and onto your shelf of favorite collectibles.
This grim Soul Reaper is dressed in a traditional black robe modeled to billow in the wind and reveal the deep red underneath.
No matter if you're a fan of the animated series or the well-known video games, you'll immediately recognize Ichigo's spiky orange hair and drawn blade lovingly depicted in full detail and miraculously showcasing the tall, slim teen hero as a short, big-headed Funko Pop — still readily recognizable as Ichigo.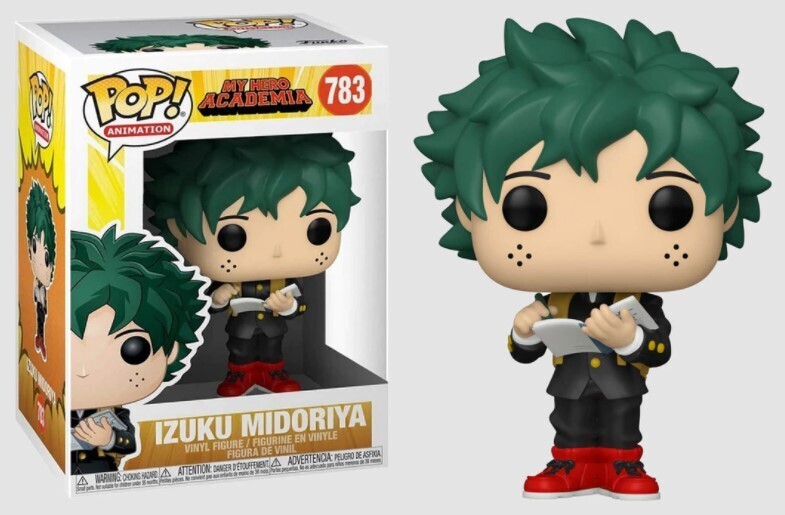 Deku is depicted in this Funko Pop in all his glory, hand-painted in vibrant colors on vinyl. This Funko Pop is the ideal My Hero Academia collection focal point.
This rendition of the beloved Deku displays all of his eccentricities, from the spikey tips of his green hair to his red sneakers.
Fans of the anime series will no doubt remember Deku as a young man without a "Quirk" or superpower like the rest of his friends, but with lofty aspirations of discovering his.
This adorable detailed Pop includes a plastic Pop protector box for displaying Deku while keeping the collectible figure free of dust and in mint condition. In addition, push-lock tabs are included on the box for dependable protection.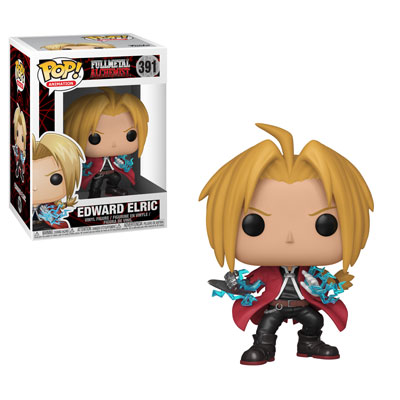 You should store this hand-painted vinyl collectible by Funko Pop in the sturdy plastic protector box. The box has push tabs for added durability.
With details on every side of the vibrant figure, it's one of the best anime Funko POPs to add to any collection. It also makes a beautiful gift for anyone who enjoys Edward Elric, the Fullmetal Alchemist series, or our favorite big-headed collectibles, Funko Pops!
Before you go…
So what are you waiting for? Start collecting these awesome Funko Pops and show off your love for anime!
Check out my next article: "Top 10: One Piece Funko Pop."
Related Articles: