We all know it's fun to collect Funko Pops. They make great gifts and can give your desk or bookshelf a little more style.
What if I told you that you could add to your collection another way?
Pop figures that are part of a limited run can be hard to get, but they are worth the trouble once you do.
This article will discuss what makes a Funko Pop figure a limited edition and if it's worth the extra time and money.
What is a Limited Edition Funko?
Even though we can't tell when a Funko Pop toy comes out if it will become valuable, the number of pieces made or whether or not the Pop is a limited edition can often tell you how rare it is.
The main things that make a Funko Pop rare are how many were made and whether it is a regular or Chase Pop Vinyl. A limited edition Funko Pop is a special figure made only in a small number.
Most of the time, these figures are sold at conventions or other special events, like holidays. These figures are sold in mystery boxes or blind bags. Even if all of these things are true, it doesn't mean your purchase will become valuable.
However, if it's one of only 48 made, you can be sure it will quickly become a rare item. How valuable something is depends on how much collectors want it.
Is it Worth it To Buy Limited Edition Funko?
Is it worth it to buy funkos that are limited edition? If you're going to ask me, Yes, that's the answer. I find collecting rare Funko Pops can add value to your collection if you know what to buy or look for.
Some rare Funkos might be rarer than others, while others might not be. I advise that before buying a limited edition Funko, find out how popular Funko characters are so you know how much these figures go for.
All of it is up to you. Find some if you have enough money to spend on rare Funko Pops. If not, don't worry. You can get more Funko Pops to add to your collection.
If you ever want to sell your collection, having these kinds of Funko Pops will help make it worth more. That's, in my opinion, at least.
Characteristics of a Limited Edition Funko
Sticker

The first thing I check if I have a rare Funko Pop is to look for exclusive stickers! It might seem like a no-brainer, but many people just starting to collect might not see it that way.
Stickers are often used to show that an item is rare or only sold at a certain store. Different sizes and shapes of these stickers can be found on the front window of the box.
Glow-in-the-dark, glitter, flocked, chrome items, and overseas releases of "US exclusives" are not usually considered rare because they have a sticker.
Funko doesn't make as many items with the classic blue and white "Funko shop" sticker, especially ones from 2017 and before. This makes Comic Con items with a special sticker for the convention rare.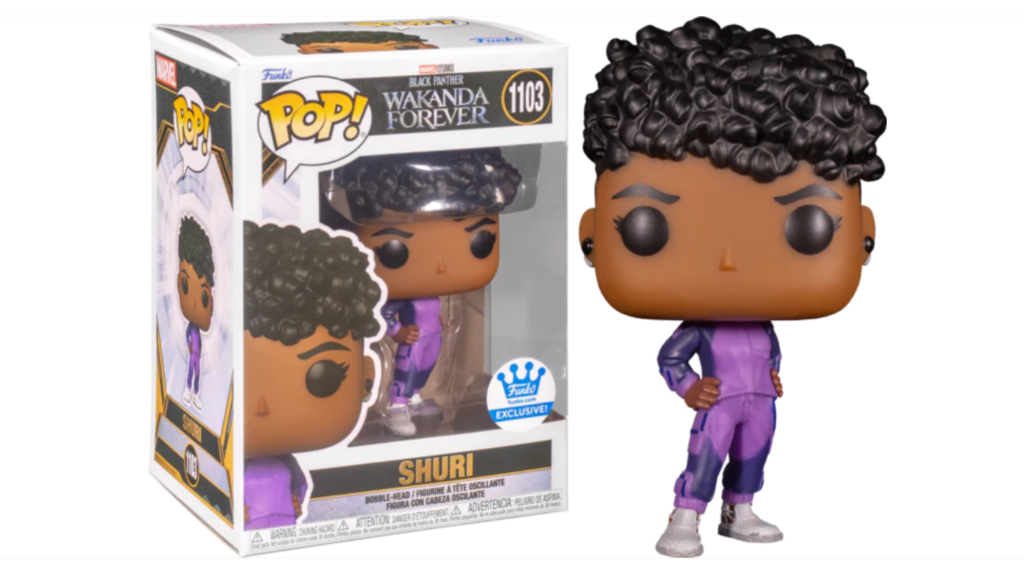 You can't always tell what's in a vault just by seeing it. Even more so in the collectibles world of today, where Funko can pull a product at any time, it can take a lot of work to keep track of what's in stock and what's not.
Here's where your group of friends can help. If you follow communities on social media platforms such as Twitter and Reddit, you can find out about new clearance items before retailers even know about them.
We also suggest looking at eBay and Pop Price Guide, AKA HobbyDB, to see the going rate for older, used items.
Look for online stores like Ozzie Collectables with higher prices than retail, sudden jumps in popularity, or stock that goes away quickly.
So, if you see the product on a shelf, you'll know exactly which Pops is about to go up in price.
Special Releases
Comic-Con doesn't have every exclusive that's ever been made. This is more true now than ever because Funko is running special campaigns to raise money for causes like breast cancer, the Australian bushfires of 2020, the Coronavirus, and more.
Most of the time, not everyone can get these releases, and only certain stores will carry them.
These might be the rarest things in your collection. Look for words like "limited" instead of "exclusive" and special announcements from Funko about working with certain stores.
If you want to avoid the dreaded flipper resale prices, you may have to get up early to make the drop, but it can be worth it.
Examples of Limited Edition Funkos:
Star Wars: Darth Maul (Holographic)
One of the most famous limited edition Funko Pop in our list from Star Wars Pop the holographic Darth Maul Funko Pop, based on Darth Maul.
Did you know that only 480 pieces were released back in 2012? And you could only get it at the 2012 San Diego Comic-Con!
Over the years, sales have been very stable, with an average price of around $2,460 and an estimated value of $3,020.
Stan Lee Signed Pops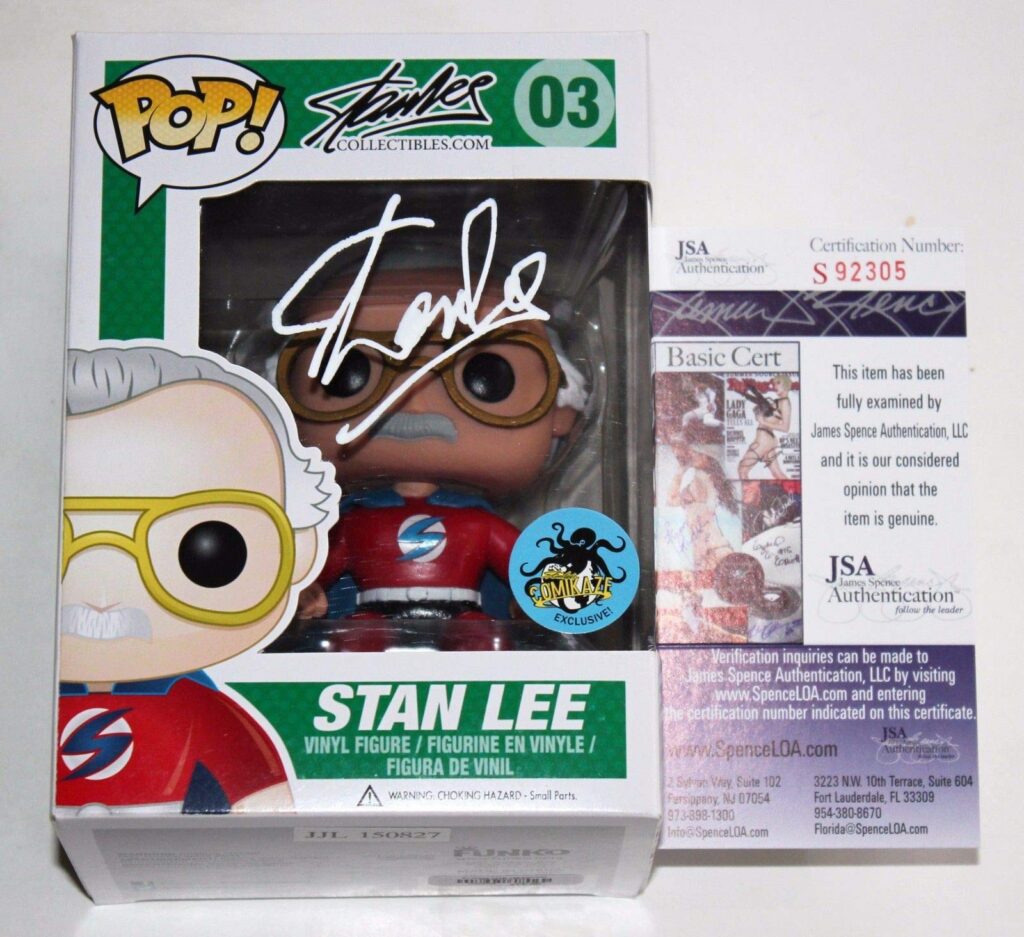 If you have the money, this might be one of the best investments on the list.
Since he died in 2018, the value of anything with Stan Lee's "signature" on it has probably increased, and Funko Pops are no different.
On eBay, a gold and chrome metallic Stan Lee Pops set was listed for a crazy $100,000, but it hasn't sold yet.
But similar Pops have sold for $6,100 in the past! Talk about investment, right?
Dumbo (Clown)
One of my favorite limited edition Funko Pop! The Dumbo (Clown) Funko Pop Vinyl was available only briefly.
It's based on a scene from Disney's 1941 movie "Dumbo," in which the elephant is forced to perform in a circus while wearing clown makeup.
The Pop came out at the San Diego Comic-Con in 2013.
Based on how much it sold for before, it's worth about $7,430, and it's not something you'll see very often.
Jaime Lannister Freddy Funko (Bloody)
If you like Game of Thrones like me, you will love this Funko Pop! It's a "bloody" version of Jaime Lannister, and it was only sold at the 2013 San Diego Comic-Con.
The Pop is currently estimated to be worth $9,310.
However, listings on eBay have sold for $13,500 in the past, so it wouldn't be surprising to see one go for more than $20,000.
Alex DeLarge Clockwork Orange Funko (Glow in the Dark)
The most valuable Funko Pop is the Alex DeLarge Clockwork Orange Funko that glows in the dark.
In this version of Alex DeLarge from A Clockwork Orange, he is not holding his cane, which is the main difference from the other versions.
It's such a small change, but it does make it worth more.
Now, unlike some of the other Pops on the list, it's estimated $13,300 seems pretty accurate since others have sold on eBay for around $13,000 in 2016 and 2017.
Where to Buy Limited Edition Funkos?
If you were to ask me, you could buy regular Pop Vinyls, exclusive Pop Vinyls, and Chase Pop Vinyls in stores.
You can also pre-order from Big Apple Collectibles and other online stores.
Chase Pop Vinyls are made in much smaller quantities than others, so their value goes up as soon as you buy them.
You can also buy Funko Pops from the company's online shop that makes them.
If you'd rather shop in person, you can go to Funko stores or check stores like Walmart, Target, and GameStop for only sold there.
There are different types of exclusives, and store exclusives are one of them!
Check Funko's online partners like Amazon, GameStop, Target, Walmart, and Entertainment Earth for some of their exclusive releases!
Pop Vinyls sold at a Comic Con, like the one in San Diego, are special editions made just for that Comic Con.
They have a sticker that says "Comic Con." There's no way to know which of these will become valuable in the world of Funko Pop collecting, but you can be sure that there are few of them, so they'll become rare quickly, especially if demand increases.
Before you go…
Ultimately, it's not just about how much these toys cost. It's also about how well the quality is and what they look like. Before buying a character, you should learn as much as possible about them. Sometimes this is a good investment, and sometimes it isn't. I hope that this article helped you get started with Funko Pop!
Check out my next article: "What are Funko Pop Stickers? Should I Start Collecting?"
Related Articles: