Funko Pop stickers are small vinyl stickers you can see on the box when you buy them. Funko Pops come in many different styles; some even have limited-edition designs that change yearly.
In this article, I'll tell you what Funko Pop stickers are, what kinds they come in, and how to start collecting them if you think that sounds fun!
What are Funko Pop Stickers?
Funko Pop Stickers, which you can find on many Pop vinyl, are very important, especially to collectors, because they show how important, rare, or exclusive a Pop is. So let us look at the stickers you see and figure out what they mean:
Types of Funko Pop Stickers:
Chase

The Chase sticker is a label that informs the customer that the Pop they are purchasing is a Chase Variant Pop.
A chase variant Pop is generally a standard Pop with a twist with a smaller production run, making it harder to obtain and rare than the common Pop. When a Chase Pop is made, one out of every six is usually the Chase.
Big stores will put the Chase on the shelf with the common Pops for no extra cost, but smaller, independent stores will often raise the price of the Chase because they know collectors will pay more for it.
Also, Chase stickers aren't all the same. Stickers are usually orange or yellow, but the color can change depending on what kind of Pop it is or if it is a store-exclusive Chase.
Exclusive Stickers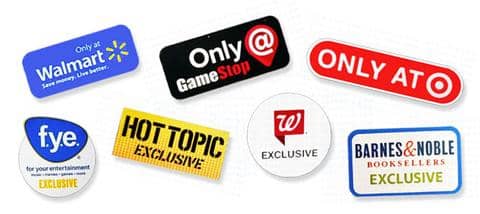 Any Funko Sticker is meant to draw attention to something interesting or important about a Pop. Stickers that say "exclusive" draw attention to the fact that Pops isn't available to everyone.
There are a lot of different things that are only sold in these stores. You can often find exclusives at stores like Hot Topic, FYE, Target, and GameStop, to name a few.
Even though these Pops are exclusive to these stores, they are only exclusive to these stores in a certain area or country, and they are often sold in other countries as "Special Editions.
Event Exclusives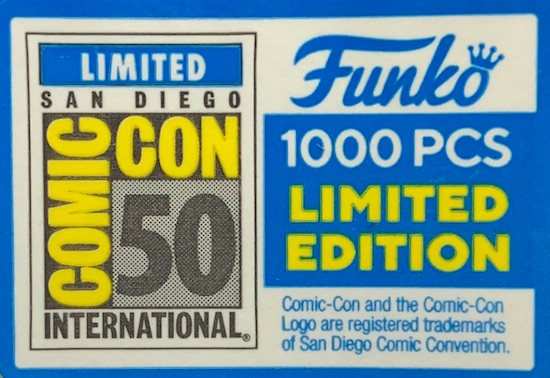 The big comic book conventions, like San Diego Comic-Con, New York Comic-Con, Emerald City Comic-Con, etc., have something in common. Funko goes to these events and sells Pops that are only available there.
Most of the time, only 1,000 to 5,000 of these Pops are made, so they can quickly become very valuable among collectors.
In addition, some of the early Comic-Con exclusives are now very rare, collectible Pops that can sell for much more than they cost at the convention.
Special Edition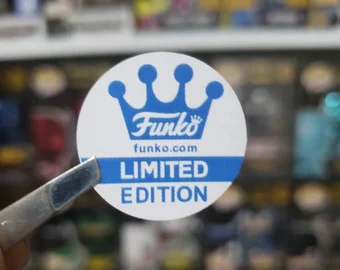 You can usually buy Silver Stickered Exclusives or Special Editions, which are more commonly called now.
Special Editions are only sold in the United States, like Hot Topic or FYE. These items are then sold in other countries.
Special Edition stickers are put on these Pops that are part of the Special Edition. They are the same as the Store Exclusives except that they don't come with stickers.
This is because collectors think that Store Exclusives are more valuable than Special Editions that are the same, and the same goes for Event Exclusives and shared exclusives.
Flocked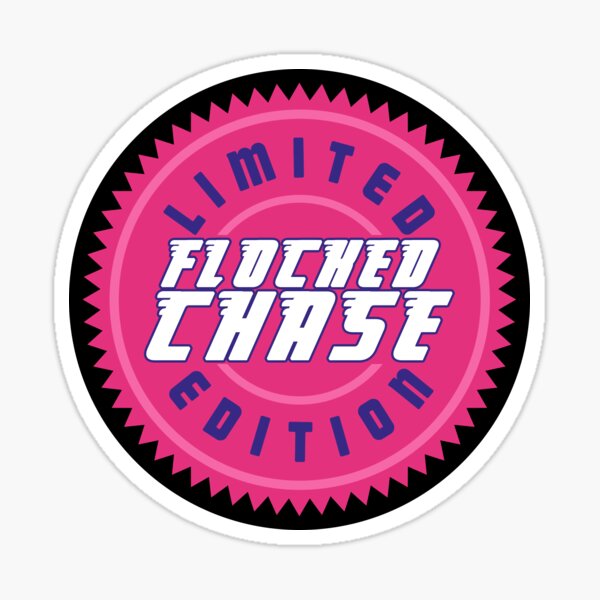 Funko Pops with the Flocked sticker on the box feel covered in fur. Some animal Pops or alien/monster Pops get a Flocked-only version. It's not a good idea to take Flocked Pops out of their boxes because the fuzzy surface attracts dust and makes it hard to keep them clean.
Glow in the Dark (GITD)
Some Pops even light up when it gets dark. For example, there are a lot of GITD Star Wars Pops, Marvel Pops, and DC Pops. When the lights go out, these Exclusive GITD Pops light up, and the box has a sticker that says "Glow in the Dark."
Glitter/Diamond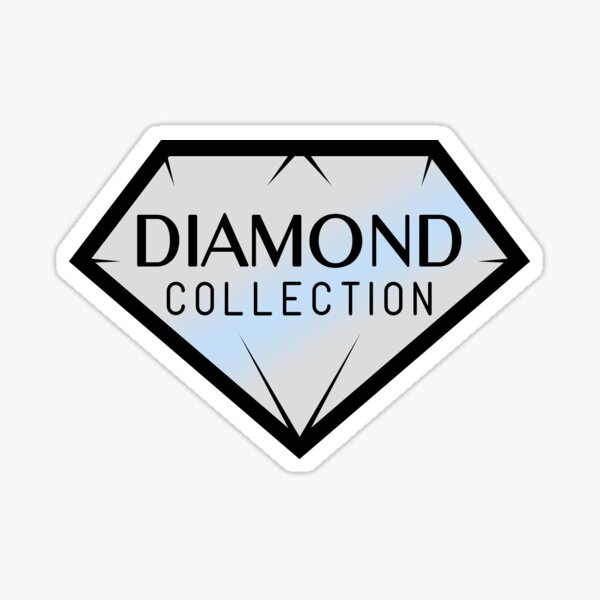 Some Pops have stickers that say "Glitter Collection" or "Diamond Collection." Most of these are Disney Pops, but there are others, like the Pop Ricks Elton John 63. There is glitter, just like the Glitter sticker says.
Scented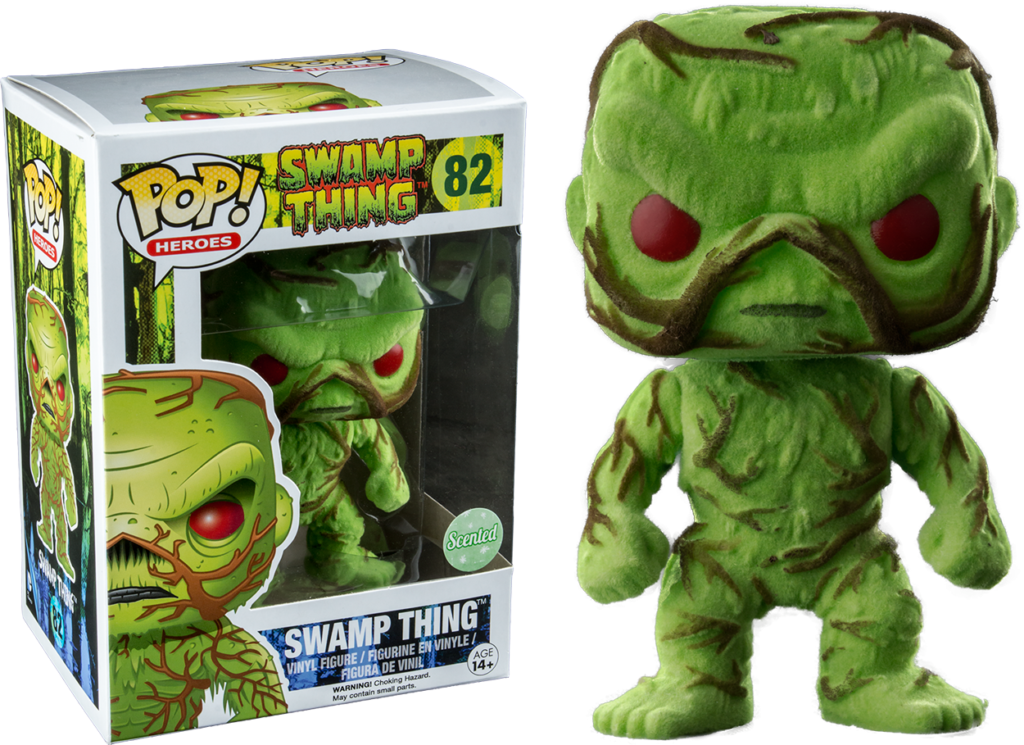 Some stickers are clear about what they mean, like the Scented Sticker, which tells the buyer that the Pop smells like something.
One example of a scented Pop is the Swamp Thing Scented Pop, which reportedly smells like grass. It is also a flocked version, but the flocked sticker has been taken off the packaging.
Other Types of Funko Pop Stickers:
Speciality Series
These Pops are sent to small stores with a specific focus, like comic book stores.
PX Exclusive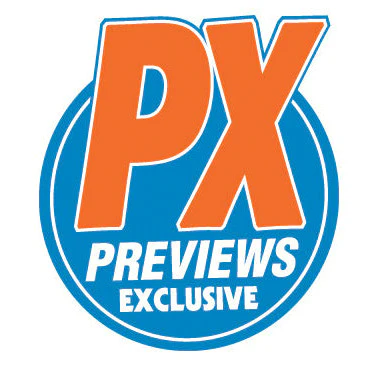 PX Exclusives are sent to small shops, usually comic book stores. Most of the time, the Pops are related to the market for comic books.
Disney Treasures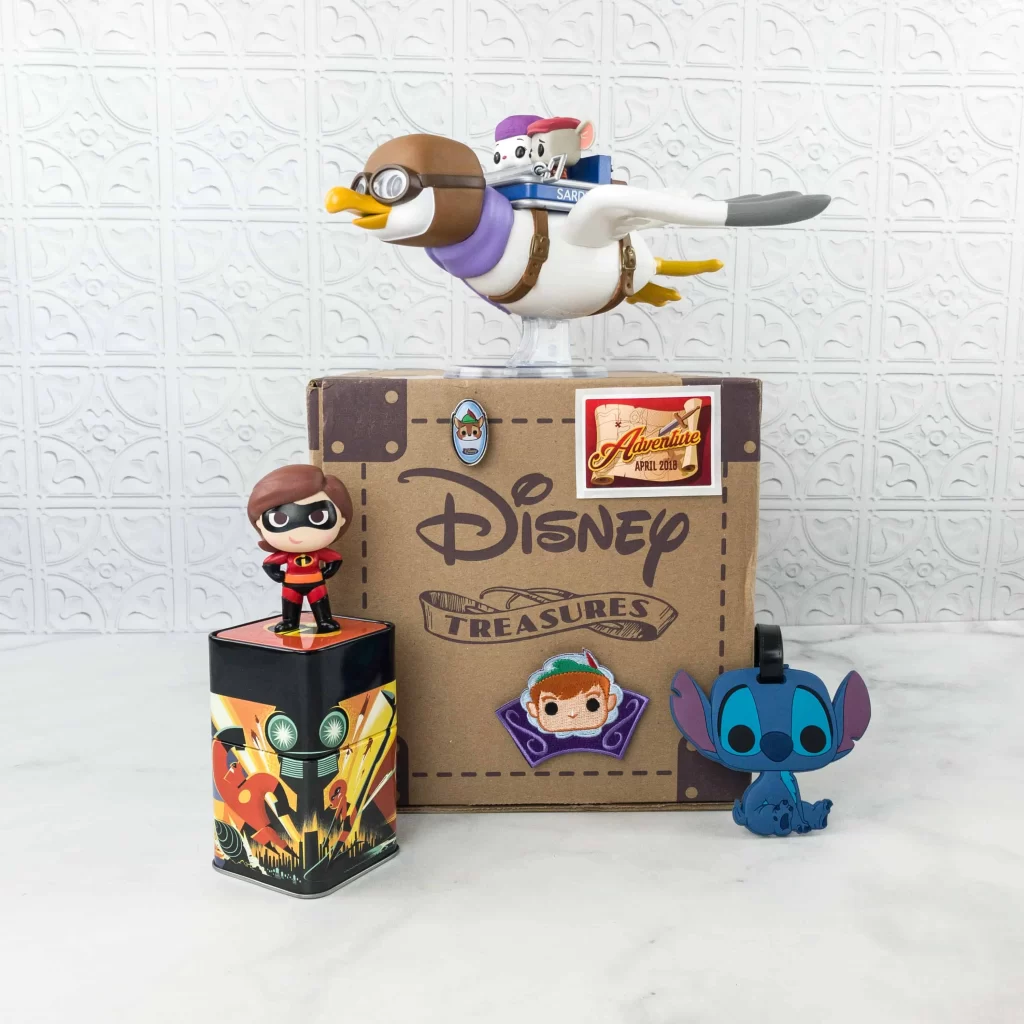 Disney Treasures was a subscription box that Disney and Funko made together. It had exclusive Disney collectibles. Pops in these boxes had a sticker that said "Disney Treasures."
Collector Corps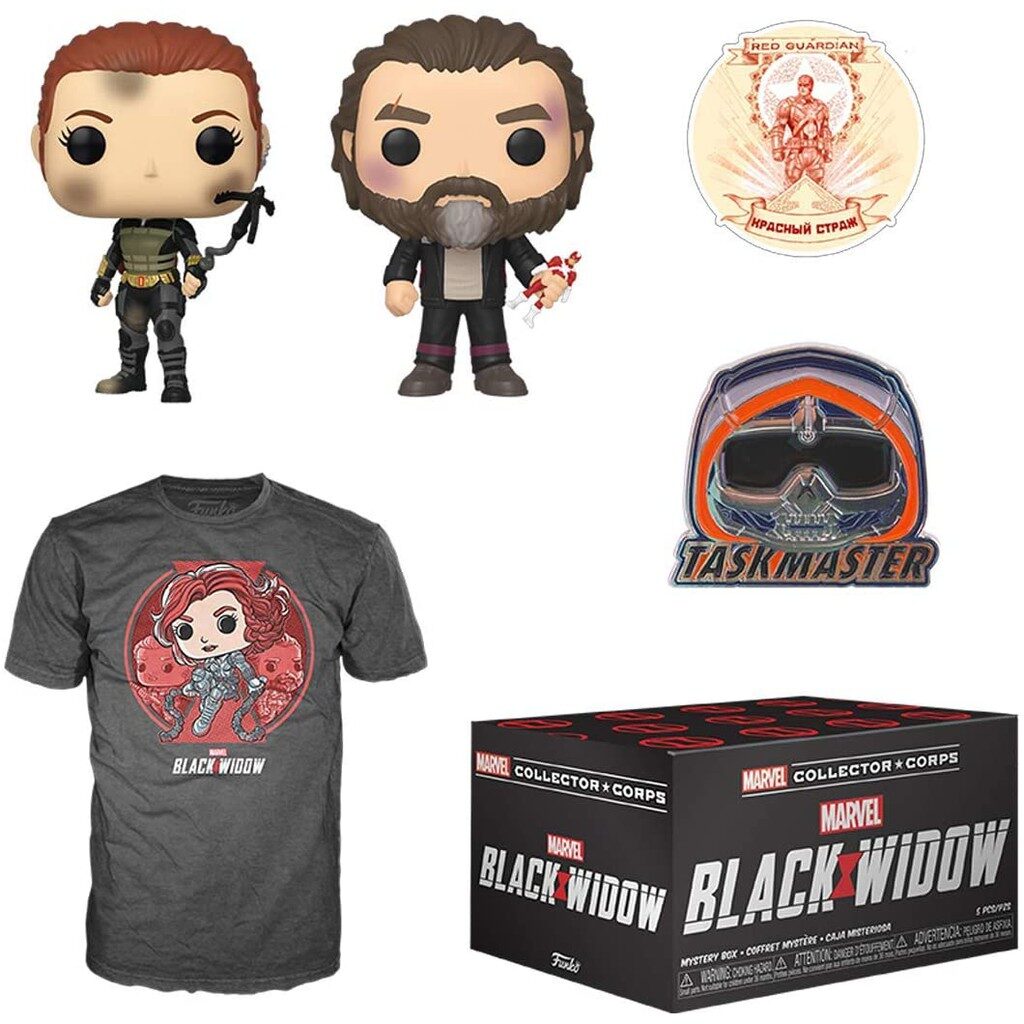 Collector Corps, also called Marvel Collectors Corps, is another subscription box with exclusive Marvel Funko Pops with a Collectors Corps Sticker.
Mystery Boxes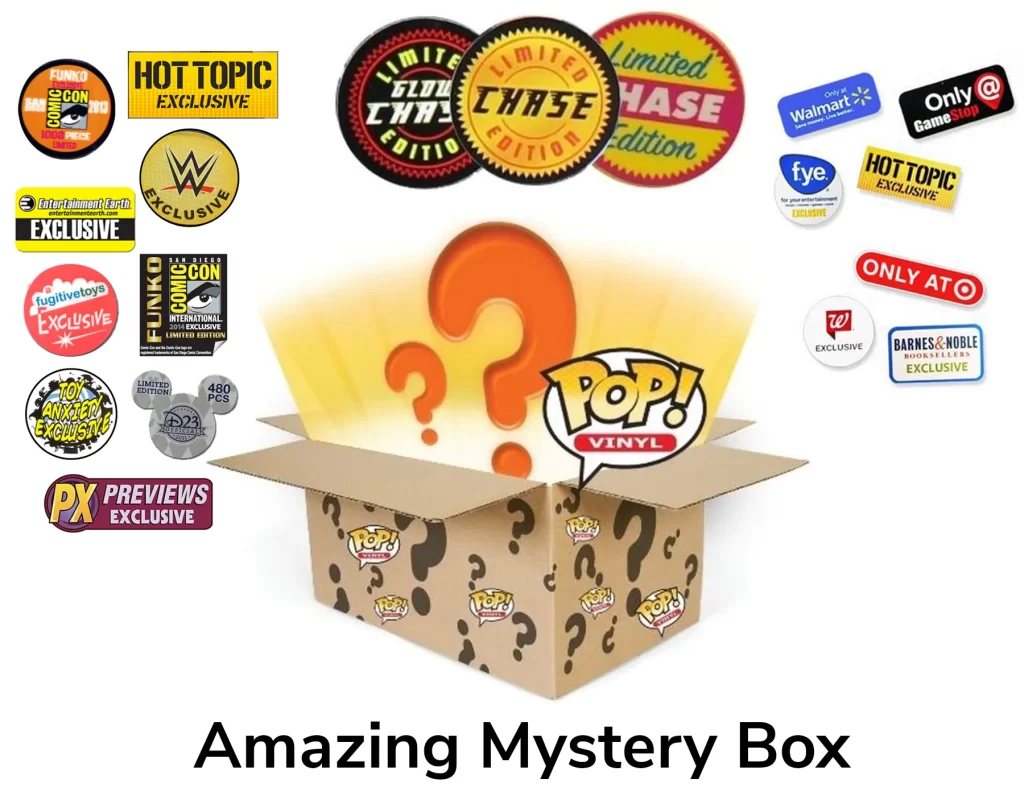 You need to know what you're getting when you buy a Funko Pop Mystery Box. The name "Mystery Box" comes from the fact that you don't know which Funko Pops will be in it.
The Pops inside the Mystery Box might be worth more than what you paid for the box because you might get some rare Pops. Some Pops can be worth much more than the Mystery Box costs.
Before you go…
So there you go, that's your guide to Funko Pop stickers. Now, it's your turn. I hope this article helped you on your way to becoming a Funko Pops collector. Enjoy your collection at all times!
Check out my next article: "How Do I Start Collecting Funkos?"
Related Articles: