Displaying your Funko Pops collection is a terrific way to show off your collection, but it must be challenging to locate a suitable location for all those miniature figures.
So we've compiled a selection of innovative displays that will look excellent even if you only have one or two figures to exhibit.
How to Display Funko Pops:
Ikea Billy Bookcases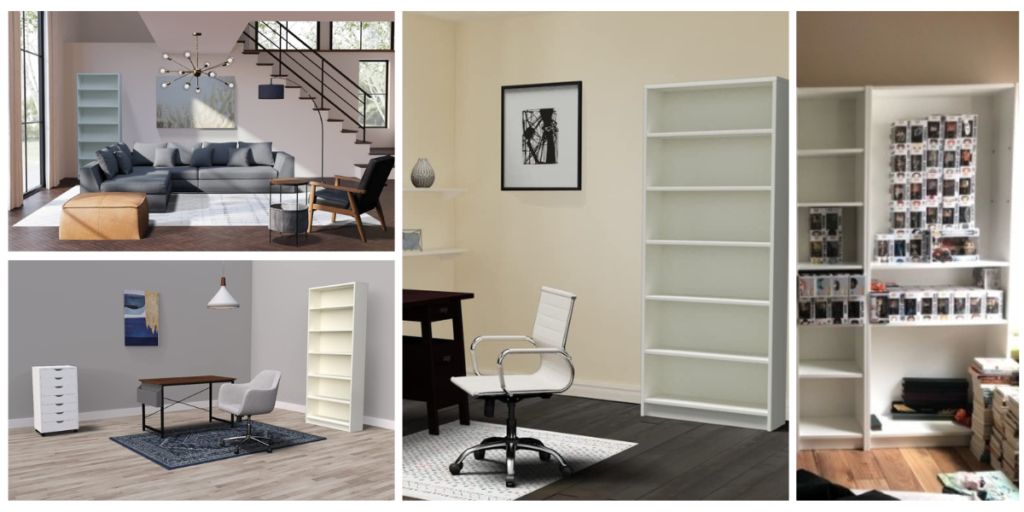 The Ikea Billy Bookcases are the most popular storage and display solution for in-box Pops, as they are renowned for fitting Funko Pops perfectly and looking beautiful.
You can set the shelves as you see fit, as they are adjustable. You can place one shelf per line of Pops or two per shelf.
You can also purchase additional shelves for the bookshelf, which comes with only five.
These were designed with Pop collectors in mind; if you're serious about your in-box collection, you need these.
Geek Stackable Shelves Display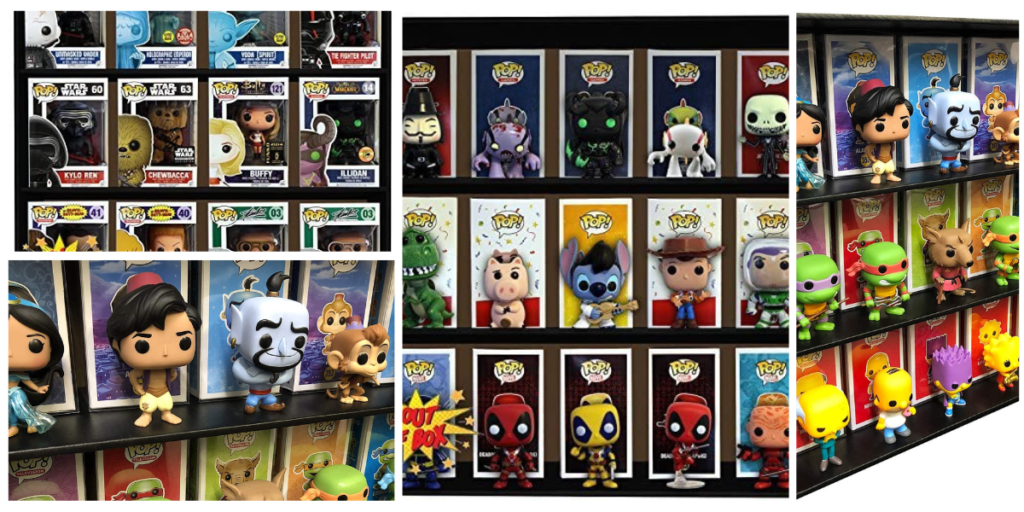 The Display Geek Stackable Shelves are explicitly designed for Funko Pops; they can hold 15 in total, including the box and the Pop. Also, for those eco-conscious Pop enthusiasts, these stacking displays are manufactured entirely from recyclable materials. These displays, made from sturdy corrugated cardboard with a good finish, require assembly.
Baseball Bat Display Case
I've seen a great idea where single baseball bat display cases were turned on their sides. They are the right size for Pops, but finding the right ones is challenging. I've also found some fancy glass ones that are a bit more expensive but look cool sitting on a desk or shelf. Most of the time, you can fit between 12 and 14 regular-sized Pops in each case.
Acrylic Riser Stand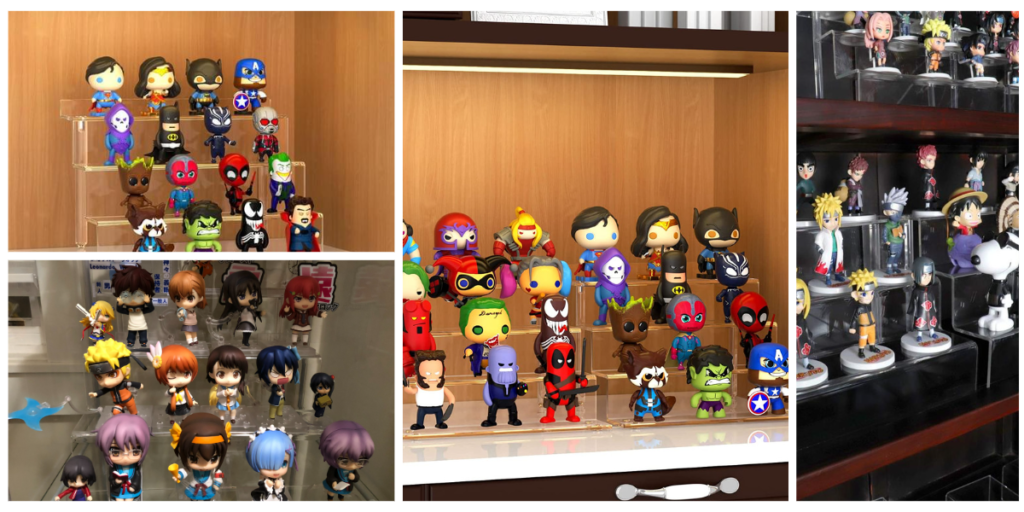 You can put your Pops on three different levels with these stands. They work great with glass cabinets, which often have high shelves, so these are the perfect way to fill them. This comes in two sizes: 96′′ and 128.5′′. With the 9-inch width, you can easily fit four standard-sized Pops on each row. With the 12-inch width, you can fit five. The stand comes in three pieces and includes a mini screwdriver, so you don't need other tools to put it together.
APEX Action Figure Display Case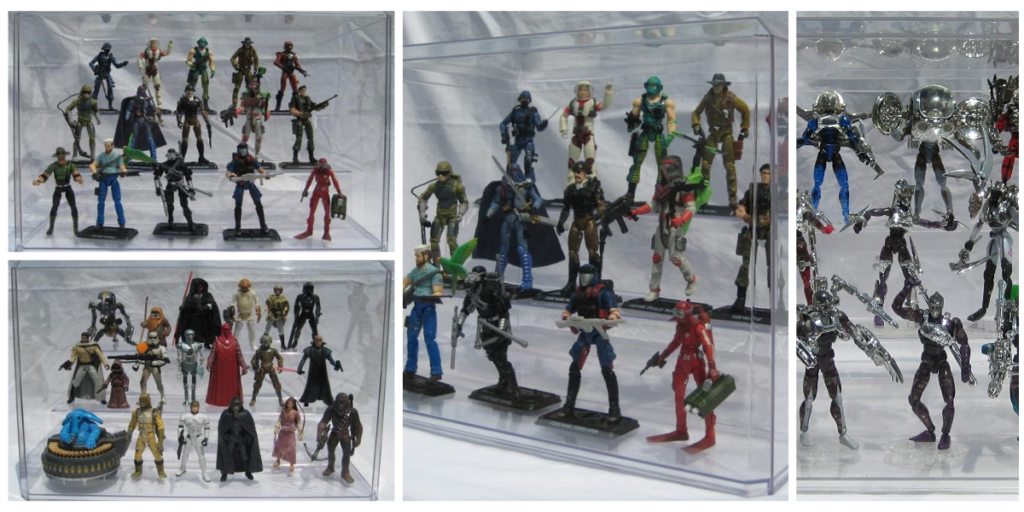 This is great for Pops collectors who want to show off their collection but hate cleaning up the dust. The case comes with a 15-inch-long riser with two levels (three if you count the base). Each level can hold 5–6 Pops. The top level can also hold regular-sized Pops without being too tight. This case has a lid on top with a small tab that can lift it.
Before you go…
How you show them off is just as important as the Funko Pops themselves. It's the first thing people will see when they come to your house, so it should show who you are and what you like. We hope this article gave you some ideas for how to show off your cool and interesting collectibles. Feel free to try out different types of displays. Sometimes it takes a few tries before we find something that works perfectly for what we need it for, especially if our needs change over time as they did for us.
Check out my next article: "Which Funko Pops Should I Keep in the Box?"
Related Articles: