The coin-collecting hobby is fun and exciting but can also be expensive.
If you're a new collector or just looking to get started on a budget, this list of affordable coins to collect will help you build your collection immediately!
Affordable Coins to Collect:
Indian Head Pennies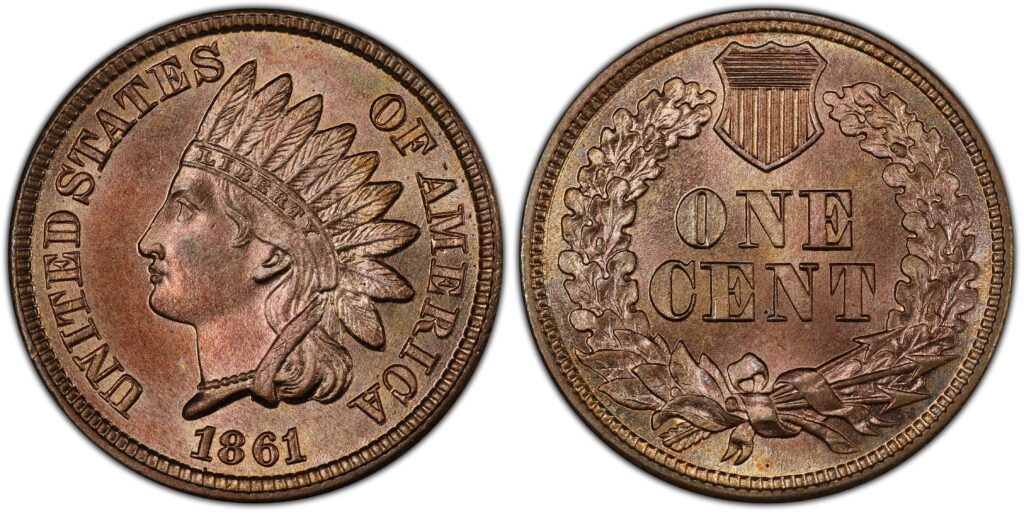 Indian Head cents have far too much of a fan base to be ignored. The legendary Indian Head penny has been around for over a century, and it's hard to believe. However, you can get them in good condition for under $2–$5.
From 1859 to 1909, Indian Head pennies were struck. Look for uncleaned, non-corroded pieces (but don't clean them!).
These can be found easily and are a great addition to any coin collection in the United States at a low cost.
Lincoln Wheat Pennies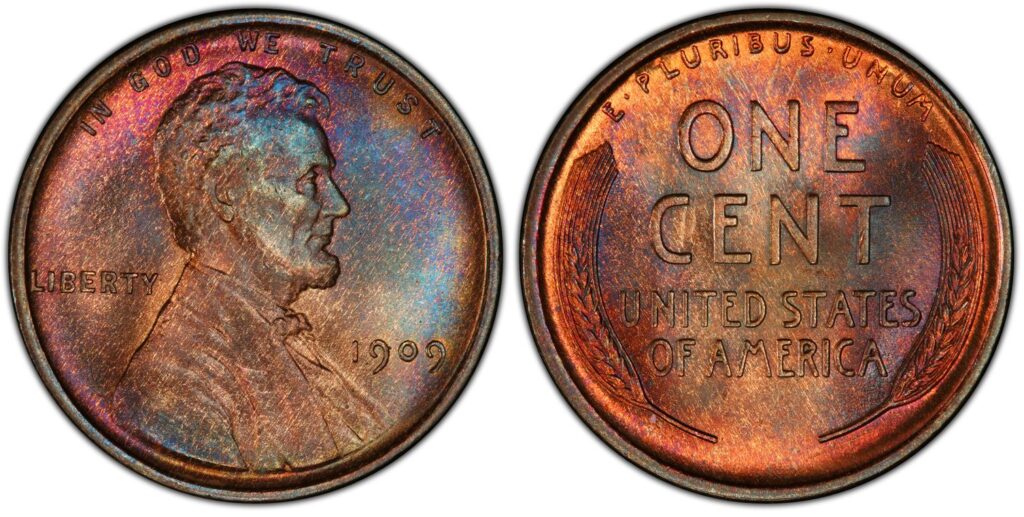 The value of wheat pennies seems to be the most frequently asked question by new collectors.
You can buy excellent examples of wheat pennies for significantly less than a dollar.
As time passes, the wheat penny becomes increasingly scarce.
One of the most well-liked and inexpensive classic American coins is the wheat penny, which was only produced from 1909 to 1958.
Both numismatists and laypeople alike have always been fascinated by wheat pennies.
Buffalo Nickels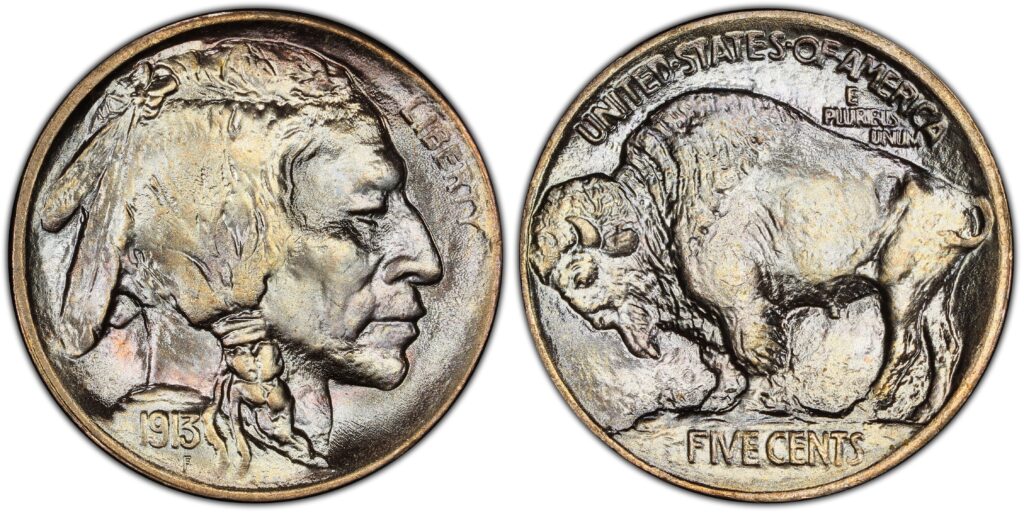 From 1913 to 1938, the popular Buffalo nickel (also known as the Indian Head nickel) was produced.
The American Indian and the iconic American bison are honored.
Buffalo nickels are popular and often viewed as "romantic" in their own right.
The Buffalo nickel is a historical and socially significant piece for any collector of United States coins, and it can be purchased for less than $2.
Mercury Dimes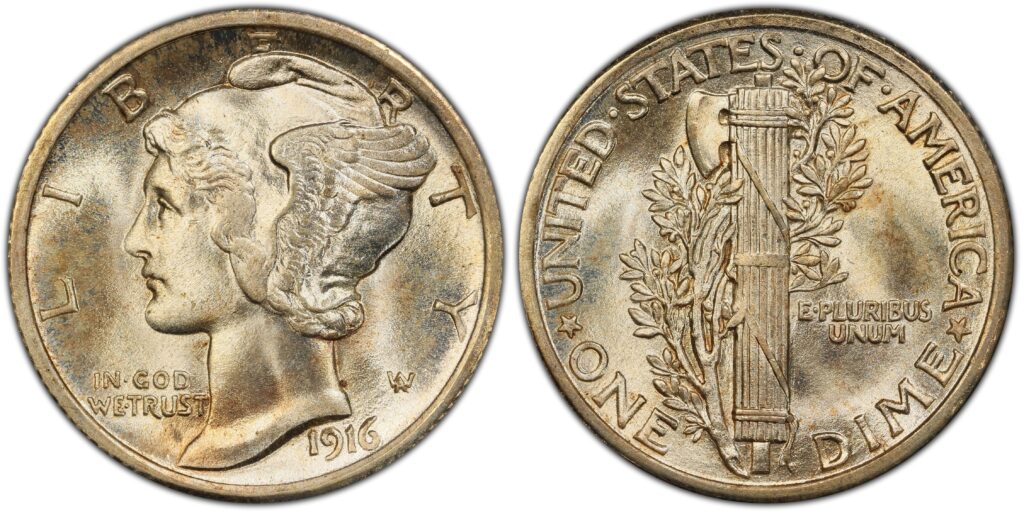 The image on the coin does not represent the Roman god Mercury, despite popular belief.
The eagle-headed Libertad is depicted on the obverse of the coin.
The Mercury dime (also known as the Winged Liberty Head dime) was a popular issue of the United States Mint from 1916 to 1945.
Mercury dimes were commonly found in change alongside Buffalo nickels and Indian Head pennies and are fondly remembered by many coin collectors of a certain vintage.
One of the "very American" coins, the Mercury dime represents the American ideal of individual Liberty in many ways. You can purchase a mercury dime for $3–$5.
Standing Liberty Quarters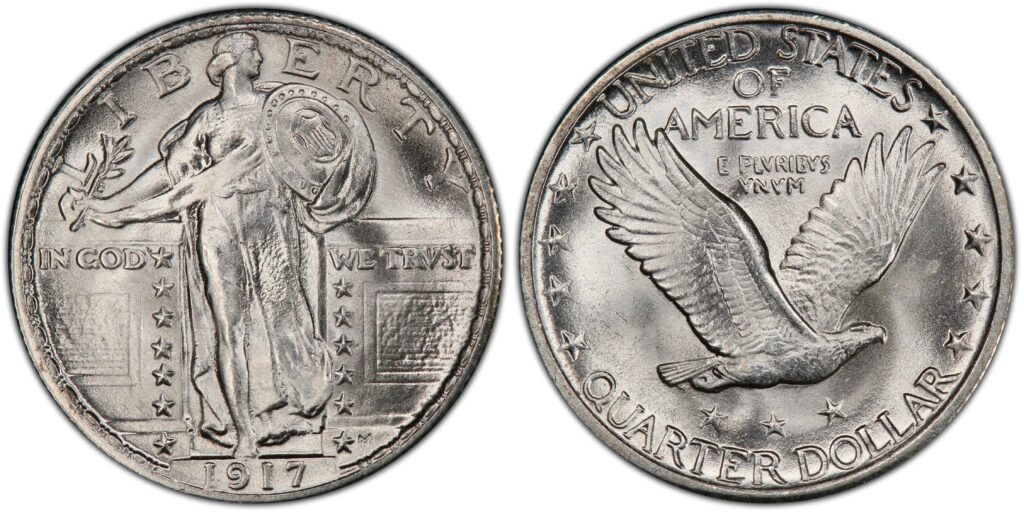 The production of Standing Liberty quarters began in 1916 and lasted until 1930.
A few changes were made to the Standing Liberty quarter during its brief 14-year production run. Miss Liberty's bare chest was included in the original 1916 district design.
The public outcry prompted the U.S. Mint to dress Liberty in the mail in 1917.
The coin's tail side, or reverse, saw minor changes in 1917, including the addition of moving stars under the flying eagle.
The date on coins was altered slightly in 1925 to make them last longer without wearing out.
Prices for Standing Liberty apartments built between 1916 and 1924 are typically higher than those built between 1925 and 1930.
Prices for 1916–1924 Standing Liberty quarters typically start around $20. It's possible to find modern Standing Liberty quarters for under ten dollars.
Walking Liberty Half Dollars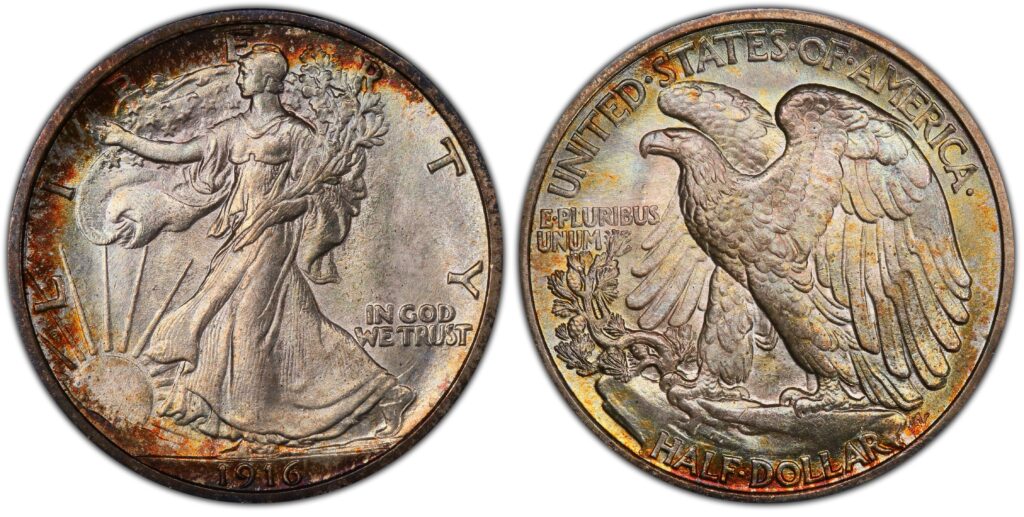 The Walking Liberty half dollar has long been a favorite of collectors and investors alike for its stunning design and historical significance.
This half-dollar design was in use from 1916 to 1947. These silver fifty-cent coins depict a confident Liberty striding toward the dawn.
A bald eagle is pictured on the back. You can get ten Walking Liberty half dollars for under ten dollars.
Most coin collectors will want this piece's stunning works of art minted into currency if that's your thing.
Franklin Half Dollars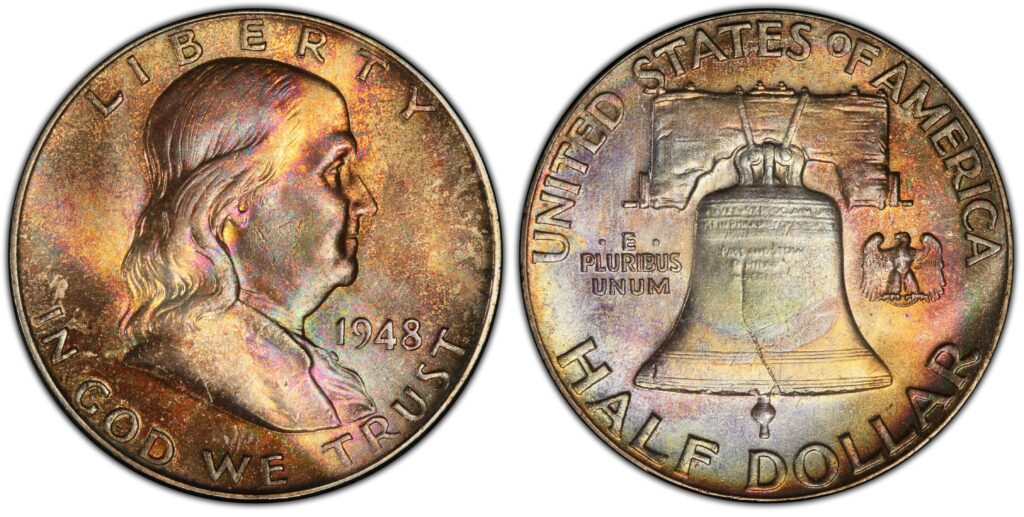 Yes, indeed, Benjamin Franklin was never the head of state.
However, from 1948 to 1963, he graced the obverse of the half dollar, a tribute to the many people he inspired as one of our nation's Founding Fathers and through his hundreds of influential inventions.
You can easily build a complete set of Franklin half dollars without spending more than $10.
Kennedy Half Dollars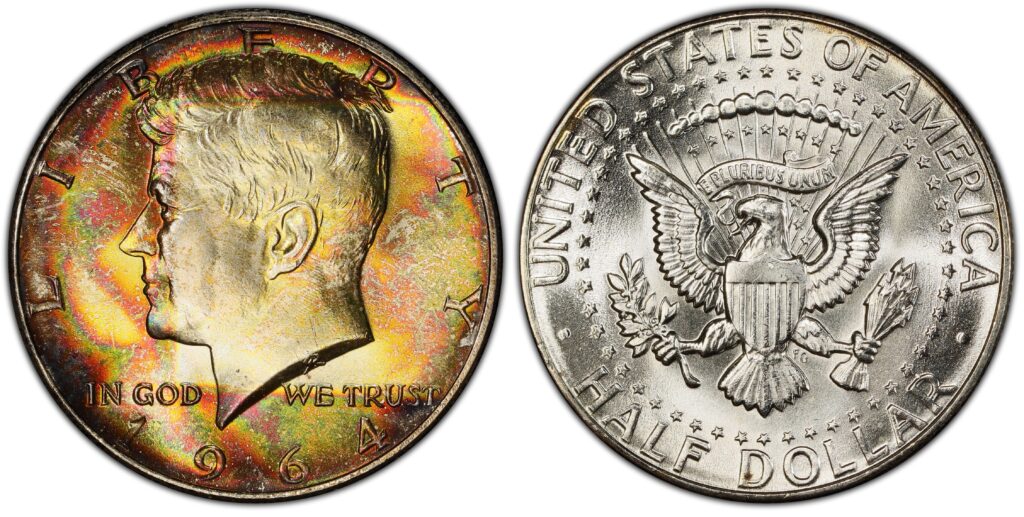 Since their introduction in 1964, the Kennedy half dollars have been highly sought after by collectors.
Used Kennedy half dollars are commonly available at financial institutions.
To get your hands on some mint-state Kennedy halves, however, you'll need to visit a coin dealer.
Kennedy half dollars in uncirculated condition can be purchased for less than $2 each.
It's possible to get your hands on silver issues from the 1960s for less than $5 or $7 each.
Eisenhower Dollars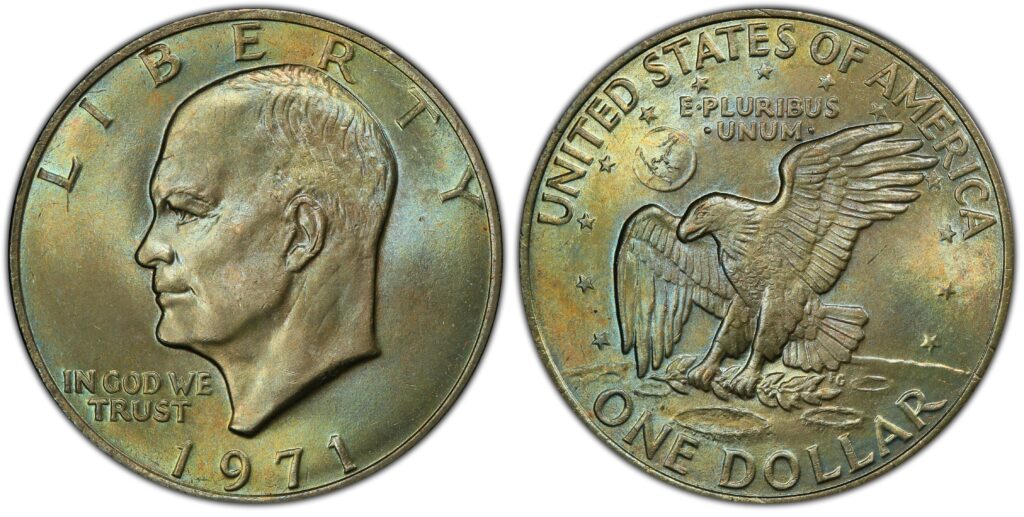 After more than 35 years, the silver dollar was brought back into circulation in 1971, and President Dwight Eisenhower was featured on the obverse.
Only seven years of production went into making the Eisenhower dollar.
However, 32 Eisenhower dollars were produced during that brief period.
Uncirculated and proof versions of the Eisenhower dollar typically retail for $3 to $7.
Susan B. Anthony Dollars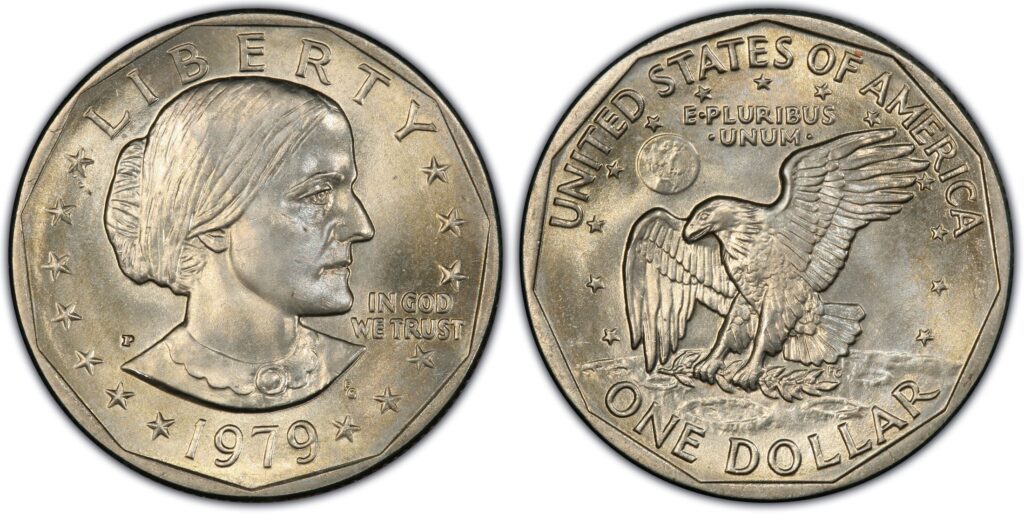 After the U.S. Mint ceased production of Eisenhower dollars in 1978, the Susan B. Anthony dollar became legal tender in the United States the following year, 1979.
The Susan B. Anthony dollar coin was quickly phased out in 1981 because its diminutive size led to frequent confusion with the U.S. quarter.
In 1999, when new one-dollar coins were urgently required, the Susan B. Anthony dollar was minted again.
Uncirculated Susan B. Anthony dollars can be purchased for $2.50 to $3.00.The average price for a proof copy is $5 to $7.
Before you go…
So, there you have it! Our top 10 list of affordable coins to collect. We hope this article has provided valuable insight into the world of coin collecting and helped you decide if it might be right for you!
Check out my next article: "Top 10: Most Beautiful US Coins!"
Related Articles: