Black Widow is one of the most well-known Marvel characters. She has been in many movies and TV shows and even had her movies.
Now, she has her Black Widow Funko Pop Collector Corps figure. In this article, we'll talk about her subscription box from Collector Corps!
What is the Black Widow Funko Pop Collector Corps?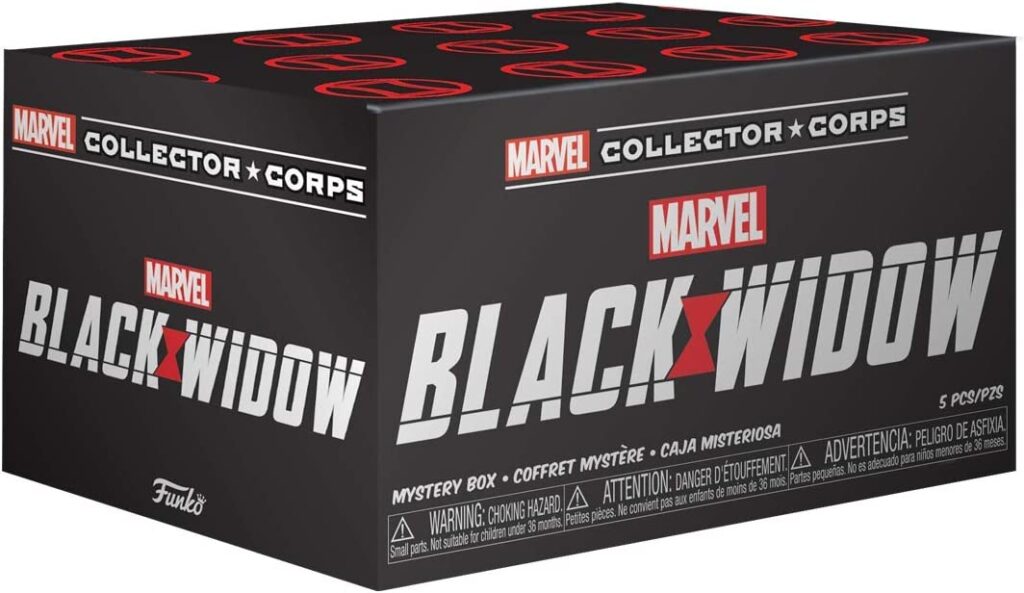 The Black Widow Marvel Collector Corps is a subscription service from Marvel Comics and Funko that you can now sign up for through Amazon.
Every box will have between 4 and 7 collectibles, plus an exclusive vinyl Funko Pop.
Each month you will receive an exclusive Funko Pop of your favorite Marvel character and other cool items to accompany it!
You can also purchase an entire year at once for cheaper than if you were buying each month separately.
How Much Does it Cost?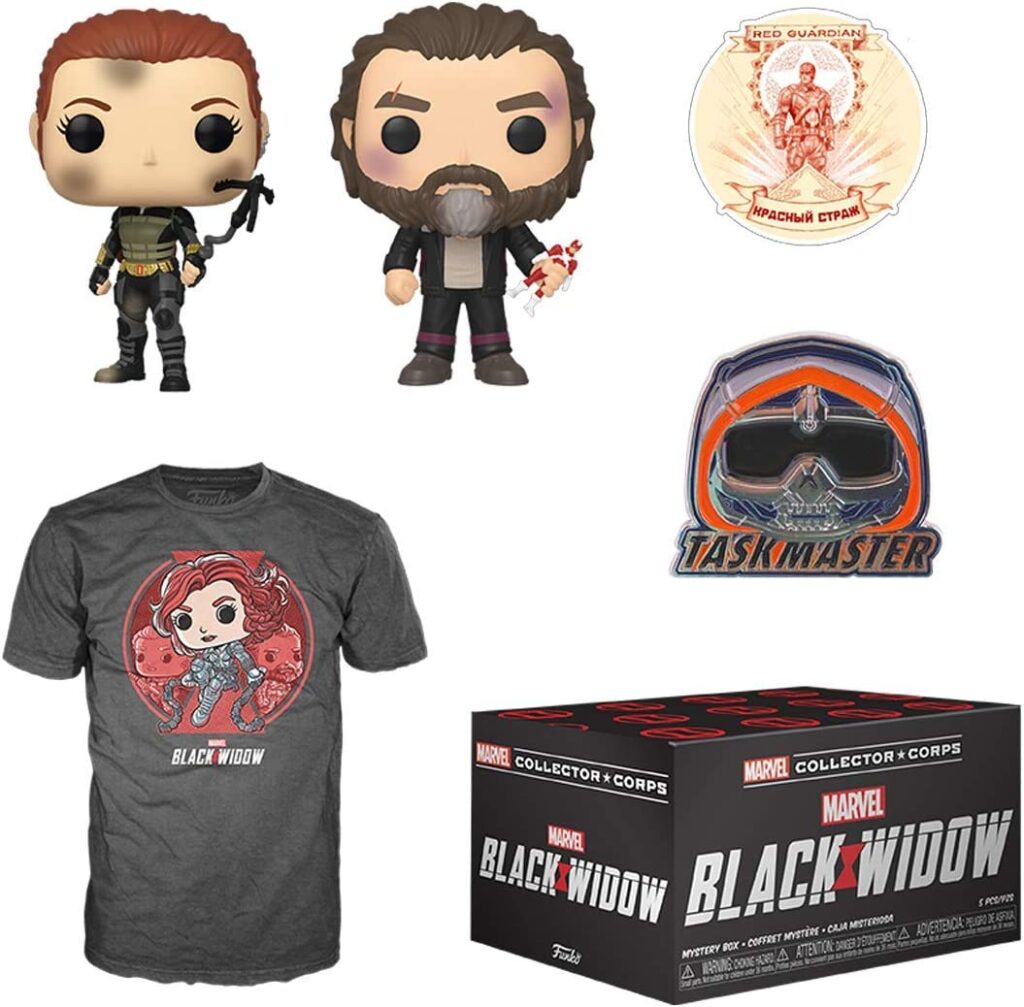 The Marvel Collector Corps is a subscription service available on Amazon from Marvel Comics and Funko. Each box will contain four to seven collectibles and an exclusive vinyl Funko Pop! Everything is for $29.99!
Inclusions
It comes with a sticker of Red Guardian. He was very close to Natasha; he was like Captain America for Russia back in the day. The decal will stick to any clean, flat surface, like laptops, notebook covers, and more!
Anthony "Tony" Masters, better known as the Taskmaster, is shown on the pin. He has a skill that lets him copy what he sees, and he uses this skill to become a trainer for criminals and the government. This pin will look great on a bag, a hat, or a jacket.
Black Widow
Natasha is all dressed up as a spy, and it looks like she just got back from a mission. They gave her red hair a style by braiding it and putting the braids on her back. The figure has a clear base as well.
Alexei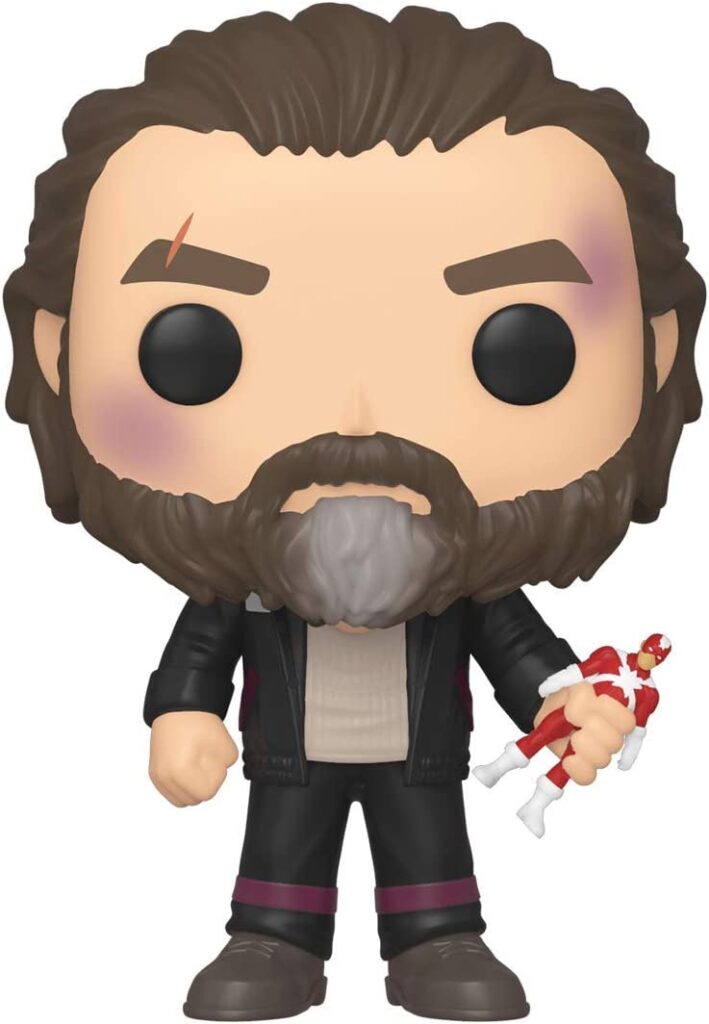 Alexei Shostakov, also known as the Red Guardian, is the second figure. Alexei is holding an action figure of himself as the Hero of the Soviet! This POP! has important details, like the tiny scar on one of his eyebrows.
Among the extras in this set is a shirt with a design featuring Black Widow and the rest of the gang.
Is it Worth Collecting?
Do you like the Avengers? Do you enjoy collecting Funko Pops? If so, this is for you.
It is a limited edition with high-quality materials. It's also great to show off your Black Widow fandom while supporting Marvel.
However, this might not be your best investment if you are more interested in other Funko Pop figures. 
Before you go…
The Black Widow Funko Pop Collector Corps is an excellent addition to the collection of any Marvel fan. It's also an excellent way for newcomers to begin collecting Funko products. This is a great place to start if you're looking for something different than the usual Superman or Batman figurines!
Check out my next article: "Funko Marvel Collector Corps Marvel Studios "What If…?" Mystery Box – An Honest Review."
Related Articles: