You've probably heard of, if not seen, the popular Pop figurines coveted by collectors everywhere. It's natural to be curious when you see them in the store and ask, "What the heck do these things do?"
What's the appeal, if any? Why bother with all of this?
From personal experience, it's not just because they're cute and entertaining; it's also because they're valuable. Want to know how much your Funko Pops are worth? I've got answers!
How Do I Know What My Funko Pops are Worth?
Funko Pop prices go up and down, just like the stock market. However, a Funko Pop can gain value over time. You should only invest money you can afford to lose and buy the Funko Pops you want first.
The value of all collectibles goes up and down with the market, but if you buy Funko Pops for a low price, their value can go up over time.
The best place to find out how much a Funko Pop is worth is at Pop Price Guide. The large database and how it works with eBay and the Funko database give you everything you could ever want.
What Determines Funko Pop Values?

Rarity
The most important factor in how much your Funko Pop is worth is how rare it is.
No matter how it looks or how many people want it, if something is rare, more people will want it, and it will be worth more. So if you have a Funko Pop that is very hard to find, you might be sitting on some cash.
Also, if your rare Pop isn't in fine condition but still looks great and the box isn't damaged, that could help its value increase even more!
Popularity
Popularity is the second most important thing when figuring out how much a Funko Pop is worth. Suppose a character is popular because it appears in games, anime, or other pop cultures things like movies or TV shows.
In that case, many people will be willing to spend extra money on eBay or other websites where collectibles can be sold at auction prices set by how much people want to buy them.
If many collectors want your Funko Pop, it will surely increase in value quickly. The more popular the character is, the harder it is to find rare varieties of them.
Is There a Way To Track The Value of My Funko Pops?
Yes, there is! The best way to track the value of your Funko Pop is through the Pop Price Guide, Funko App and StockX are some of them!
Pop Price Guide
Pop Price Guide is an app that contains hundreds of merchants and thousands of Pops from your favorite Funko franchises.
Furthermore, the pop Price Guide App contains unique features such as UPC Scanner, QR Code, and other capabilities that no other app offers. It is by far one of the most legitimate Funatics sites.
The PPG app is essential since it considers the price of each pop posted in the Funko database and on eBay. In this manner, you may understand what individuals are willing to pay and what they want. The post includes suggestions for improving your search.
Pros:
The app is simple to operate.
The database contains information ranging from the earliest Funko Pop to the most recent.
Views the pricing of sold pops on eBay.
Shows the price history of each Funko Pop.
Cons:
Extensive and time-consuming procedures are required to advertise a Funko Pop for sale.
Funko App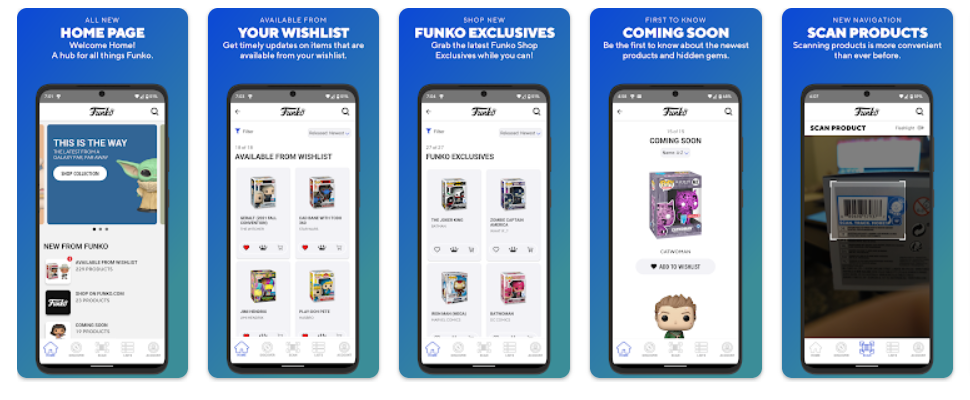 The Funko App is the official place to see what new Funko Pops are coming out and which ones have already been released. It is always being changed when new pops come out.
It also has a database of all the Pops they've made, where you can scan the codes to get information about them. The pricing guide used by Funko App is also from Pop Price Guide, so they will display the same prices for some Funko Pops!
Pros:
Quick load times.
Easy to navigate.
Huge database.
StockX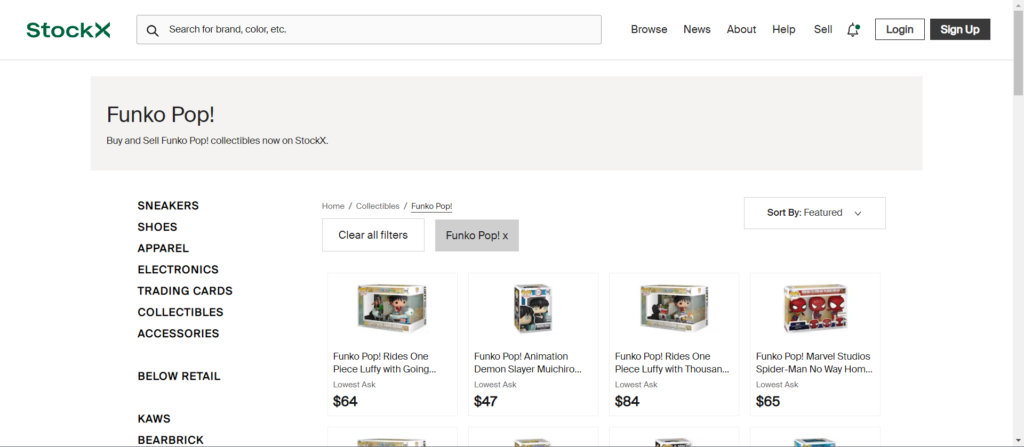 StockX is another great market where you can see Funko Pops for sale. The app is easy to use and has a comfortable user interface.
With real-time market pricing, you can see what other users are bidding on and change how much they pay for it. So, you'll know how much other people are willing to pay for each Funko Pop.
Pros:
Simple to use.
Quick loading times.
Real-time pricing.
Shows hot items.
Cons:
The app has some minor bugs.
This article should have given you a good idea of what it takes to determine the worth of your Funko Pop collection. Of course, many factors influence the price of your Pops, but there are also ways to track prices and value to ensure you're getting the best deal possible!
Before you go…
If you have any questions about pricing or need assistance determining how much your figures are worth, please use this article as a guide in your search in finding out the value of your Funko Pops! Thank you for taking the time to read this!
Check out my next article: "How Much is a Normal Funko Pop Worth?"
Related Articles: