I liked the first Thor movie! So I was pretty excited when I heard that the character Loki would be in this one. Who doesn't like Tom Hiddleston, after all? Well, everyone's favorite trickster is now in quite a few different Funko Pop lines, but do you need them all?
Thor Ragnarok Marvel Collector Corps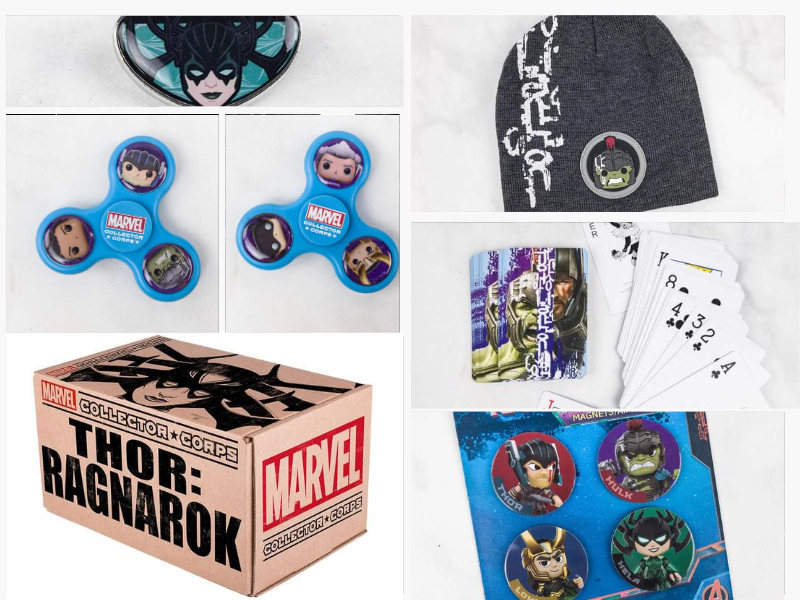 Marvel Collector Corps has made another special box. This is a great box, different from the usual box of shirt comics. It even got a hat and a deck of playing cards. It's nice that they included some new things. It's a great deal because you always get high-quality items that are limited edition.
Inclusions
Hela Pin
Hela is the featured character on the pin.
Magnets
These Funko magnets are cute. Imagine if the god of thunder had magnetic powers.
Fidget Spinner
A fidget spinner is another thing in the box that isn't a figure. Thor, Hulk, and Valkyrie are on the side of the heroes. Loki, Hela, and the Grandmaster are on the other side, all villains.
Hulk Beanie
No shirt? No problem! This month's box has a gray Hulk beanie with a cool gladiator Hulk rubber patch.
Playing Cards
The whole family can play with these cards for hours.
Funko Pop Figures
Thor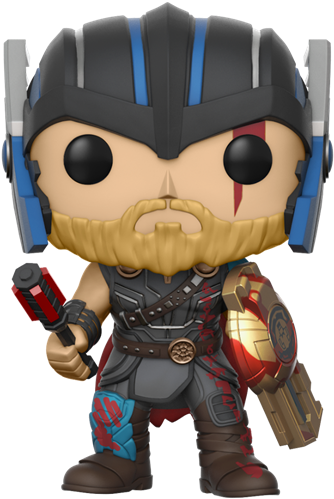 Thor is wearing a helmet, as seen in the Thor: Ragnarok trailer battle scene. His shield and helmet had such great detail! Even his back and cape had a lot of pretty cool detail.
Loki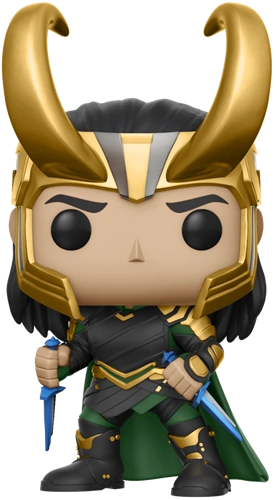 Loki is still wearing his classic green, black, and gold outfit. He wears a blue outfit in some parts of the new movie, but that is not the case here. In this figure, he also has blue daggers in his hands. Loki's headgear has the same long, golden horns that have become his trademark since the first movie.
Is It Worth Collecting?
Yes, if you are a collector. If you like the movie, the answer is yes. It depends on how much you like the character. Yes, if you like Funko Pops. This Marvel Collector Corps box has to be one of the nicest you can get. With everything that's included, you'll get your money's worth!
Other Loki Funko Pop Variants
Loki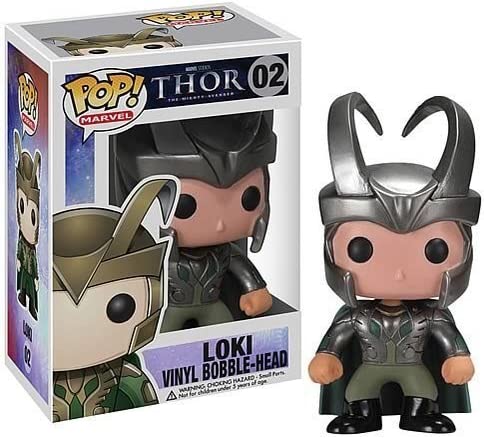 One of the rarest Loki variants out there! This figure was based on the first Thor movie, Thor: The Mighty Avenger. This figure features Loki in an olive green outfit and silver horns.
Loki (Black and White)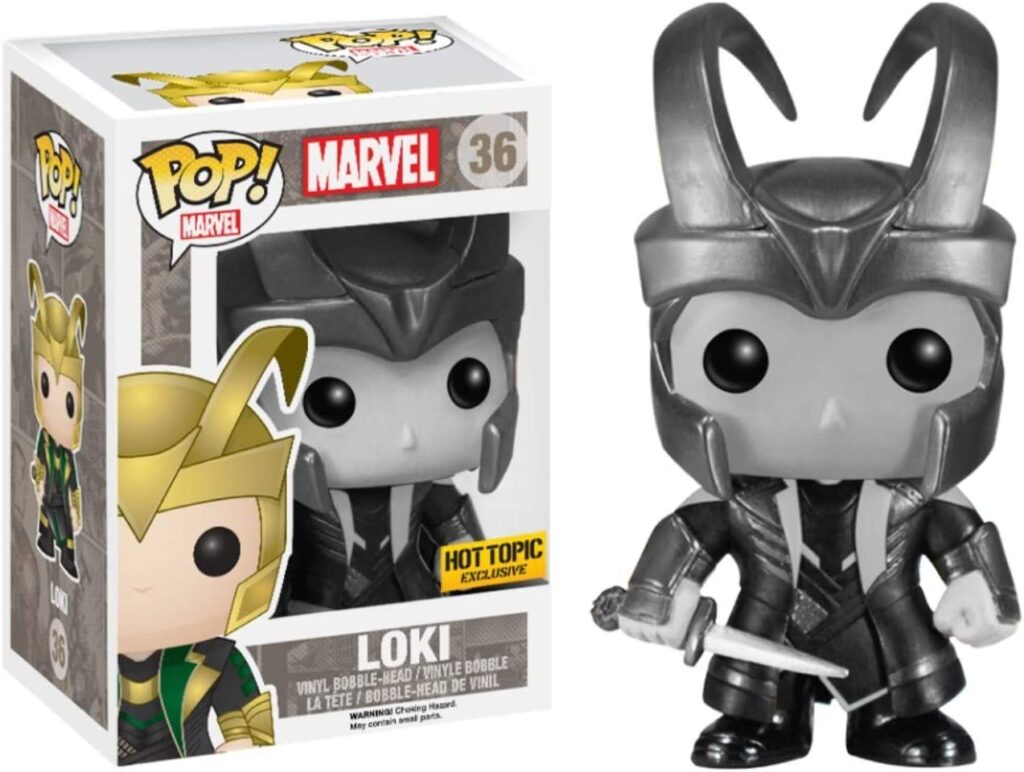 Another variant in the Loki Funko Pop Line is the black-and-white version. This was based on the movie Thor: The Dark World and it features Loki in his iconic suit without his horns, holding a single dagger, all in black and white! Also, this was a store exclusive from Fugitive Toys!
Alligator Loki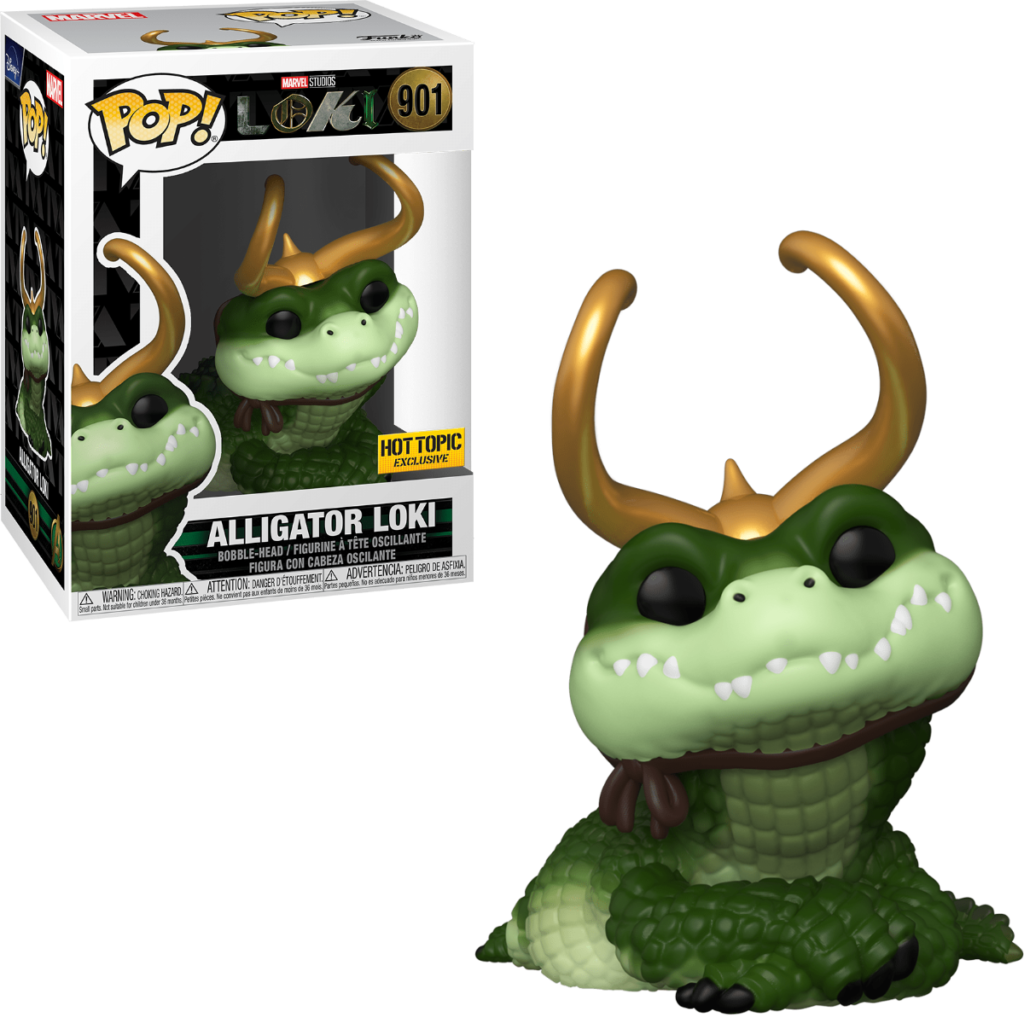 Who can forget Loki being an alligator in his TV series? The god of mischief is undoubtedly a god you wouldn't want to mess with! This fantastic figure features Loki as an alligator with his iconic horns! This figure was a Hot Topic exclusive!
Loki (Gold Chrome)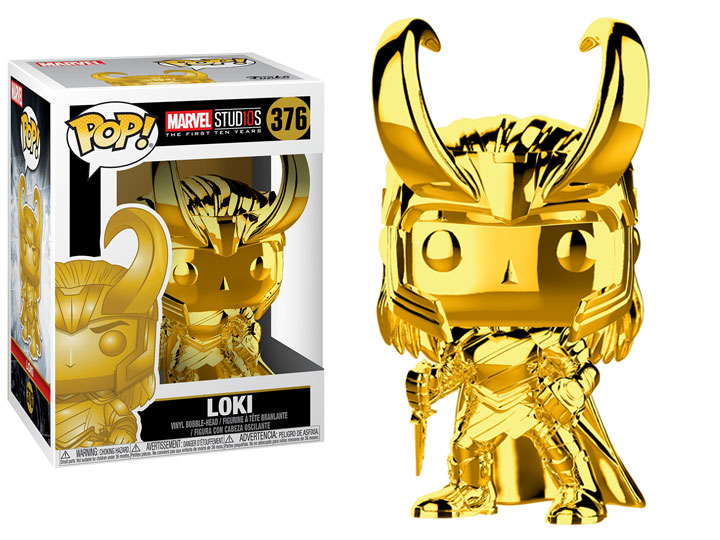 This might be your figure if you want a trophy-like Funko figure to display! This Funko Pop features Loki in a gold chrome finish! This shiny little guy will surely make a great addition to your collection!
Loki (Gold)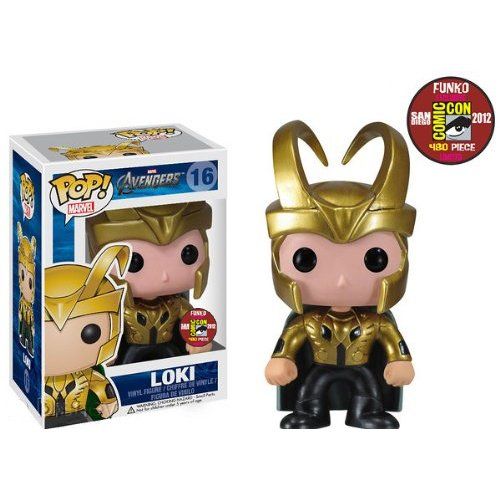 Maybe the rarest of all the Loki Funko Pops out there! This Loki Funko Pop was the first line of villains to be released exclusively during the 2012 Comic-Con, with only 480 pieces released; this figure costs around $1,000 or more today!
Before you go…
Loki is a great new Funko Pop to add to your collection. It's a fun little toy that you can put anywhere in your house, on your TV, or next to other things you collect. It makes an excellent present for anyone who likes Marvel or wants to add to their collection. You can also get other Loki Funko Pops because there are many, some with different outfits or faces!
Check out my next article: "Black Widow Funko Pop – Do You Need This In Your Collection?"
Related Articles: