The Marvel Collector Corps subscription box is back with its latest theme, Year of the Shield. This box features exclusive items inspired by some of Marvel's most iconic shield-wielding heroes, including Captain America, Agent Coulson, and more.
As with previous Collector Corps boxes, Year of the Shield is packed with exciting and unique items that are sure to delight Marvel fans.
Subscribers can expect to receive a variety of collectibles, apparel, and accessories featuring their favorite shield-wielding heroes.
From Funko Pop! figures to t-shirts and hats, this box has something for everyone.
So if you're a Marvel fan looking to add some exclusive and exciting items to your collection, be sure to check out the Marvel Collector Corps Year of the Shield box. With its impressive lineup of items, this subscription box is sure to be a hit with fans of all ages.
Year of the Shield Marvel Collector Corps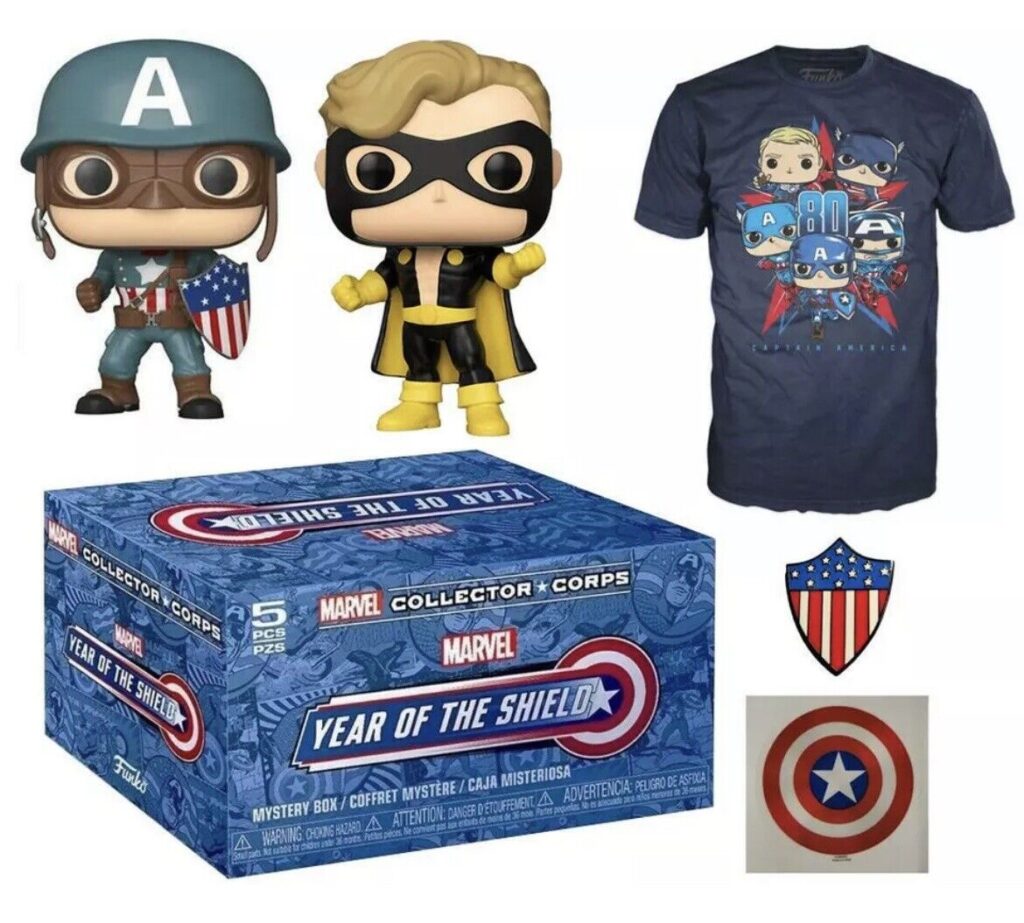 Marvel Collector Corps: The Year of the Shield is a subscription box from Marvel Comics! Every box will have between 4 and 7 collectibles, plus an exclusive vinyl Funko Pop! for $29.99. You never know for sure what will be in each box.
This particular box came out in May 2021. If you're a big Captain America fan, you'll love the cool collectibles inside it! Let's look at what collectibles are in this box.
Inclusions
Decal
This sticker shows Captain America, one of the most well-known Avengers.
Pin
Do you remember Captain America's first shield? This pin is a copy of the hero's first shield, which he used before he got the round one made of vibranium, a very strong and rare metal that can take a lot of damage.
Shirt
It is a blue shirt with a loose fit made of high-quality cotton. It's soft and lets air through. The print honors Captain America's 80th anniversary by showing him as a Funko Pop.
Bobblehead Figures
WWII Ultimates Captain America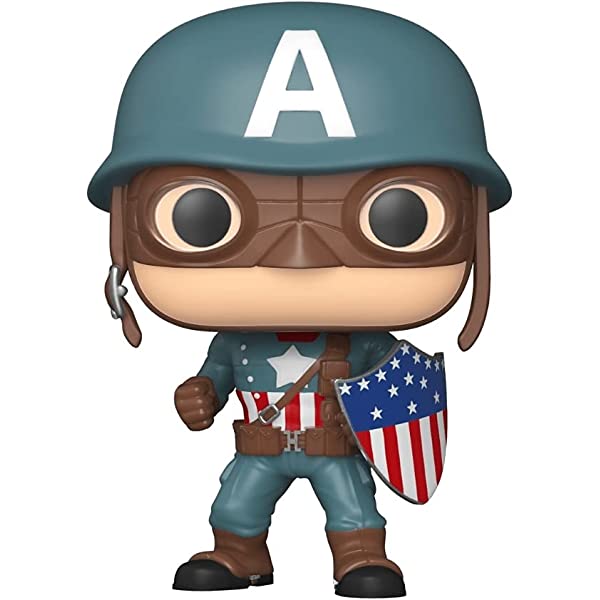 This Funko Pop shows the hero in his first outfit and with his first shield. During WWII, the hero went from one camp to the next to inspire and entertain the soldiers fighting in the war.
Nomad (Steve Rogers)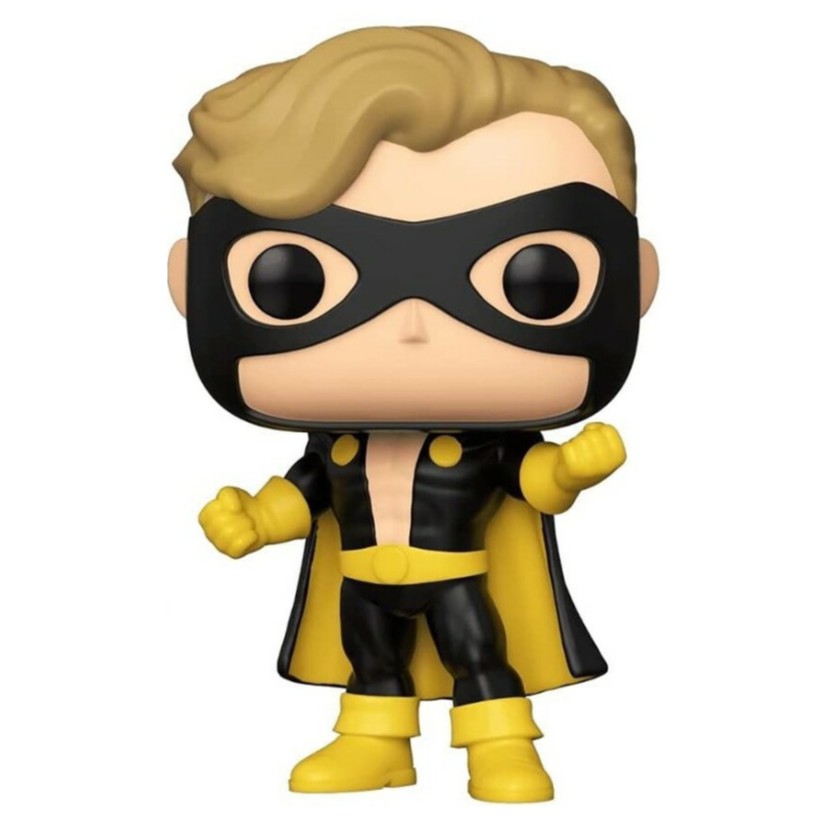 He used this name for a while after he stopped being Captain America and discovered that a high-ranking government member was the boss of a terrorist group called the Secret Empire.
Is it Worth Collecting?
Whether you're a collector or not, the Marvel Collector Corps is worth getting involved in. The boxes are great value, and there's always something new to look forward to bi-monthly.
This box is dedicated to Captain America in honor of the hero's 80th anniversary. It contains amazing items, such as figures representing several character iterations and a pin depicting his original shield.
In addition, the T-shirt looks adorable with all those Funko Pop Captain America figurines.
Related Articles: