The Venom Funko Collector Corps is a box you want to take advantage of. Venom has been among the most popular Marvel Universe characters for years, so it's about time he received his line of action figures.
Due to the recent success of its movie, the character has garnered a great deal of attention, and fans have been screaming for additional goods based on this popular villain ever since!
Venom Funko Collector Corps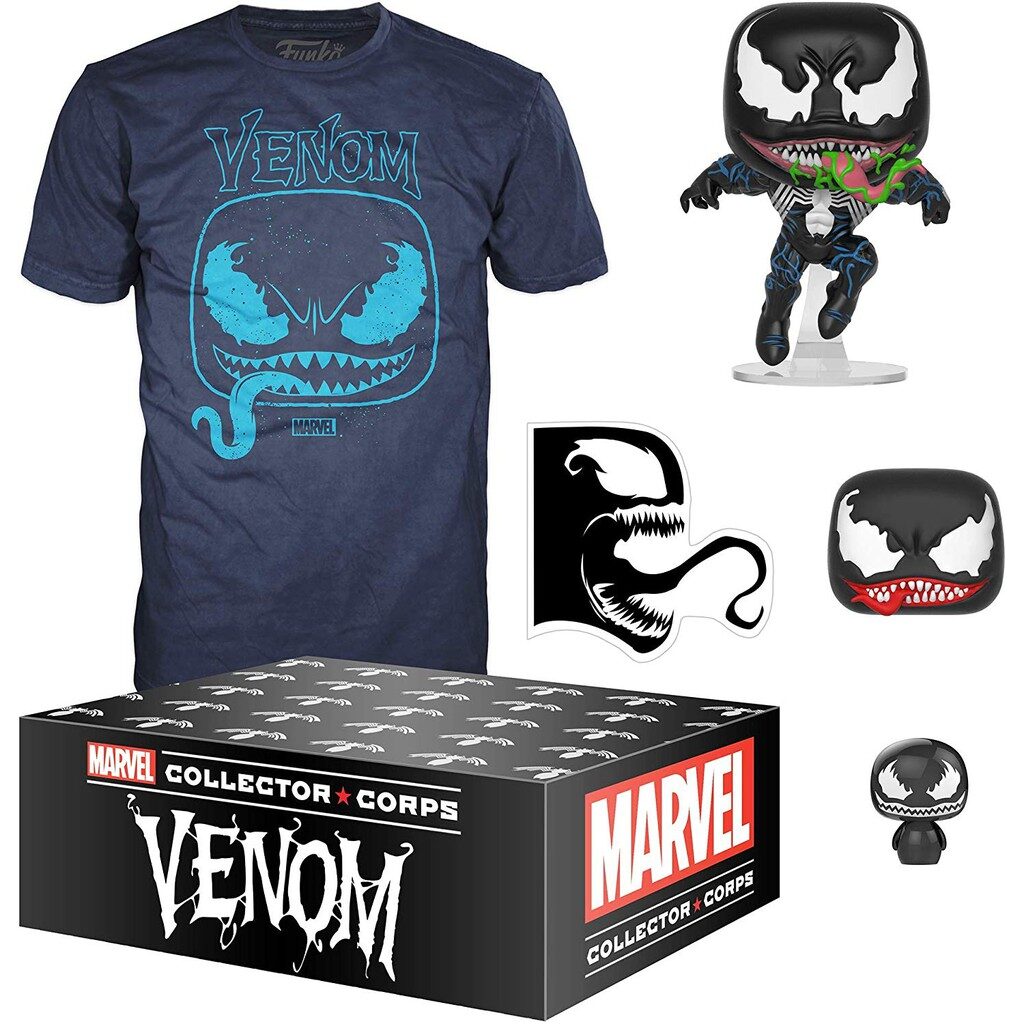 The Venom Collector Corps is a part of the Marvel Comics and Funko bi-monthly subscription you can now get through Amazon. Every box will have between 4 and 7 collectibles, including a vinyl pop that will only be sold in that box for $29.99.
Inclusions
Decal
On a sticker, Venom's tasty tongue!
Venom Stress Ball
When I've had a long day, I only want to relax. This isn't even close to a ball, but it's soft enough to pass as one.
Venom Pint Size Hero
Funko's Pint Size Heroes are smaller than typical figures, and this Venom one resembles Jack Skellington from The Nightmare Before Christmas! except for those eyes, which revealed his true identity. 
Pop Figures
Venom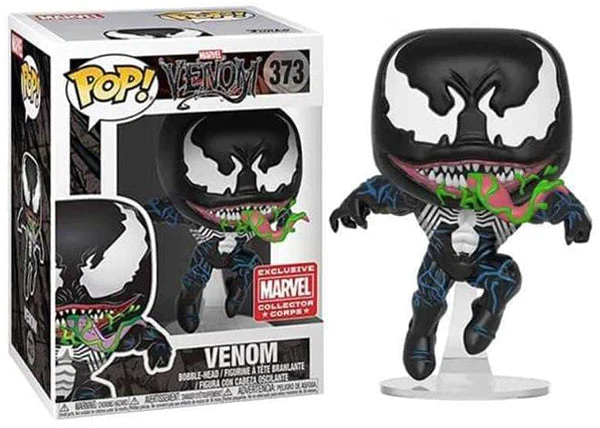 The figure included a transparent base to assist it in standing upright. This tongue is a truly iconic trait, and his morph suit is Spiderman's new black-and-white costume with a spider in the center. Even the tiniest details were captured, making the figurine look quite fantastic!
Venom Pop Tee
This distinctive tongue embodies the character. And I adore how the general navy blue color of the shirt is mixed with a design in a somewhat lighter shade of blue; it looks fantastic!
Is it Worth Collecting?
So, if you're a fan of Venom and want to add this item to your collection, it is worth collecting.
This box can be a great addition to your collection, especially if you're looking for something more exclusive than the ones you can find in stores!
Whether you are a fan of Venom or just looking for something new to collect, this is a great option. The Funko Collector Corps will keep you updated with all things Funko and give you access to exclusive items unavailable elsewhere.
Related Articles: