What comes to mind when you hear "Funko" if you're a toy collector? Most people would say it has to be the company's famous Pop vinyl figures, but most people don't know what was the first Funko Pop made!
In this article, we'll look at Funko Force, the first Funko Pops to be released in 2011!
What Was the First Funko Pop Made?
The History of Funko Pop
Back then, Pop! Vinyl wasn't a brand name. They were called Funko Force 2.0. They were a follow-up to the first Funko Force, which had characters from Star Wars, Marvel, and Star Trek.
Green Lantern, Batman, and Batgirl from the DC Universe are part of the new 2.0 line from Funko. Even though the first Funko Force figures still had big heads and small bodies, the 2.0 figures were smaller and better thought out.
For example, green Lantern had a glow-in-the-dark green outfit, and there were two Batman figures, one with a metallic blue outfit and the other with a regular blue outfit.
To round out the group, Batgirl wore black metal clothes. In 2010, these figures came in plastic clamshells that showed more of the figure.
After Comic-Con, however, they were put in the box we use today, which is more traditional.
A year later, Pop! Vinyl became a real thing. But Pop! Vinyl's new line started at the San Diego Comic-Con in 2010. The line grew quickly and now has 150 licenses, making it the most popular line of stylized vinyl collectibles worldwide.
Examples of Funko Force 2.0:
Batgirl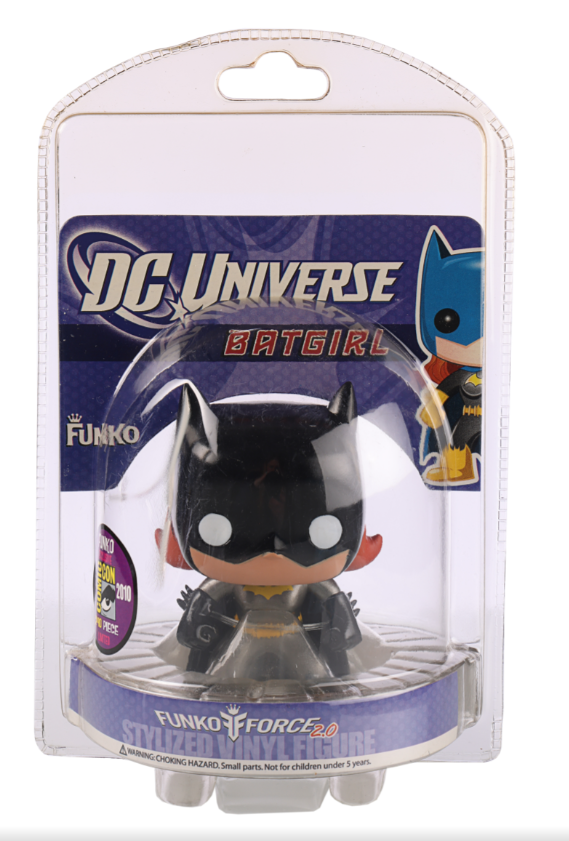 Alongside Batman, Batgirl was also a part of the Funko Force 2.0 line released in 2010.
This features Batgirl in her classic batsuit!
With only 240 pieces released, this figure is undoubtedly sought-after by collectors!
Today, this is valued at $3,870!
Batman (Metallic)
One of the very first Funko Force 2.0 to be released is this Batman figure.
As you can see, it is pretty much the same as the Pop Vinyl, but it doesn't come in a box but in clamshell packaging!
This figure was released in 2010 with 480 pieces only!
Today, this particular figure is valued at $4,350!
Batman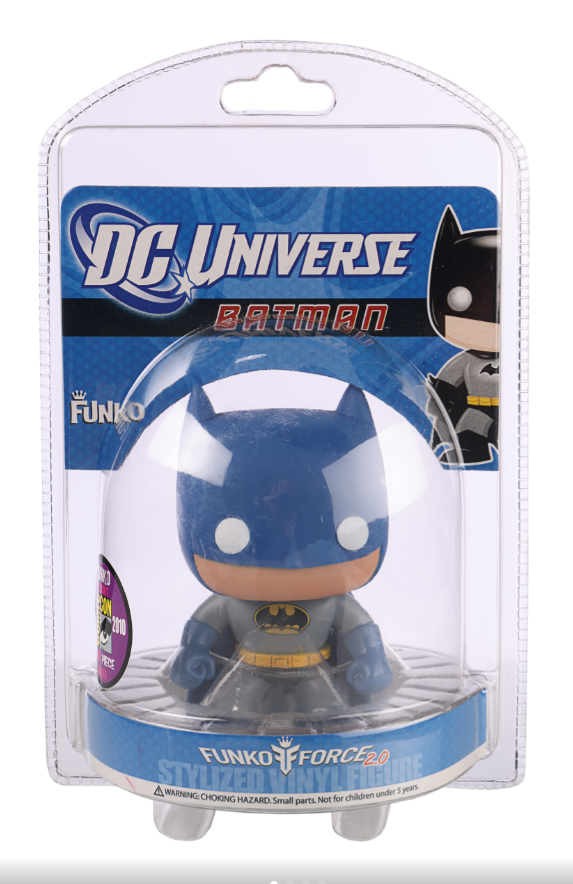 During the 2010 San Diego Comic-Con, two variants of Batman were released.
The Batman (Metallic) variant and this Batman variant.
Like the metallic variant, this figure features Batman in his classic suit. Today, this figure is valued at $7,190!
Green Lantern (Glow in the Dark)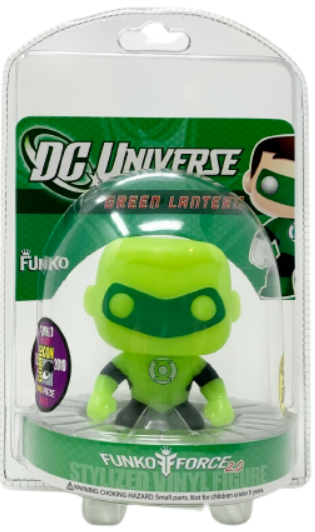 One of the most expensive Funko Force today is this Green Lantern (GITD) which features Green Lantern in his classic suit, which glows in the dark!
With only 240 pieces released, there is no doubt why this particular piece skyrocketed in value!
This Funko Force is valued at $10,090 today!
Before you go…
So, this is the end of the article! I hope you liked this article and that it gave you more information about these collectibles. Even so, it's not surprising that Funko has grown so much since they've become a household name in the last ten years. Today, Funko is one of the most popular collectibles. There are so many different characters from so many different franchises that anyone who likes to collect these little guys can find something they like.
Check out my next article: "Why are Some Funko Pops Expensive?"
Related Articles: